Savor the Exotic Cuisine of India at Lal Mirch
May 2, 2019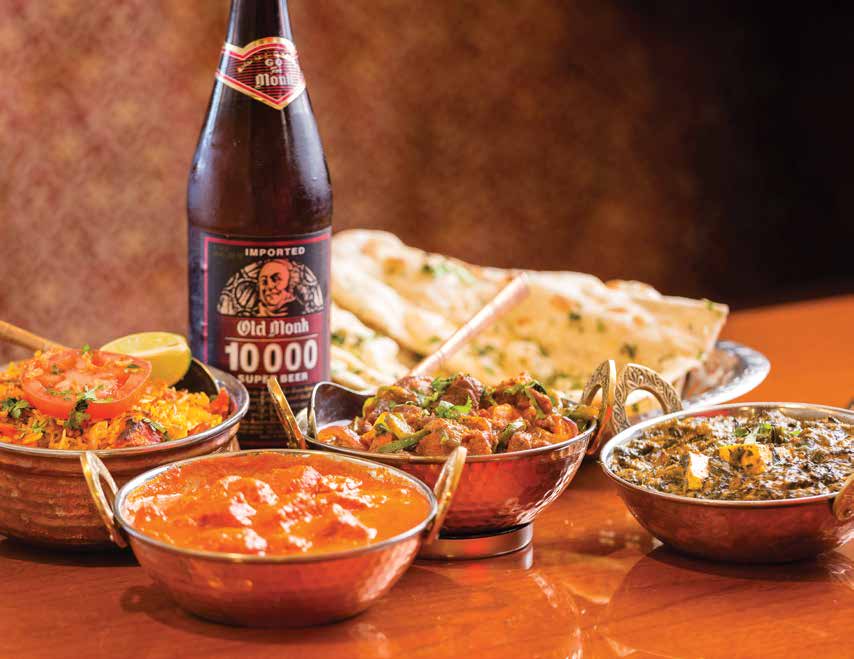 Sweet, savory, exotic. You simply have to taste the authentic Indian cuisine at Lal Mirch in Agoura Hills to fully understand its tantalizing effect. The restaurant lives up to its name, which translates to red chili, using aromatic spices to perfectly complement each dish. Try one of the traditional tandoori (clay oven) entrées and tempting delicacies, such as creamy shrimp tikka masala, crispy vegetable samosas, and spicy curry dishes.

More and more chefs these days incorporate spices into their cuisine for the appealing flavor profiles and immuneenhancing properties, and no one does it better than Lal Mirch, with its array of fresh, healthful spices imported directly from India. From cholesterol-reducing garlic and anti-inflammatory turmeric to antihistamines in pepper and immune-building fenugreek, the menu invigorates both body and appetite.

From the moment you walk through the door, the warm welcome, cherry-red table linens, and artistic illustrations on the walls promise a pleasurable meal ahead. Prepare to be transformed by the flavorful cuisine of exotic India. Even the names, such as Aloo Matter (potato cooked with green peas, chana sagh, spinach curry mixed with garbanzos) and Gobi Manchurian (with cauliflower and aromatics: onion, bell pepper, ginger and garlic), conjure up international spice markets and intriguing locales.

Save the airfare and satisfy your inner culinary traveler right here in the heart of the San Fernando Valley. The menu clearly delivers the best of Indian cuisine, from traditional chicken and lamb tikka, seehk kabab, and prawn-and-fish tandoori to enticing vegetarian entrees, such as mixed-vegetable masala with ground cashews and creamy masala sauce and baigan bortha, tandoori-roasted eggplant.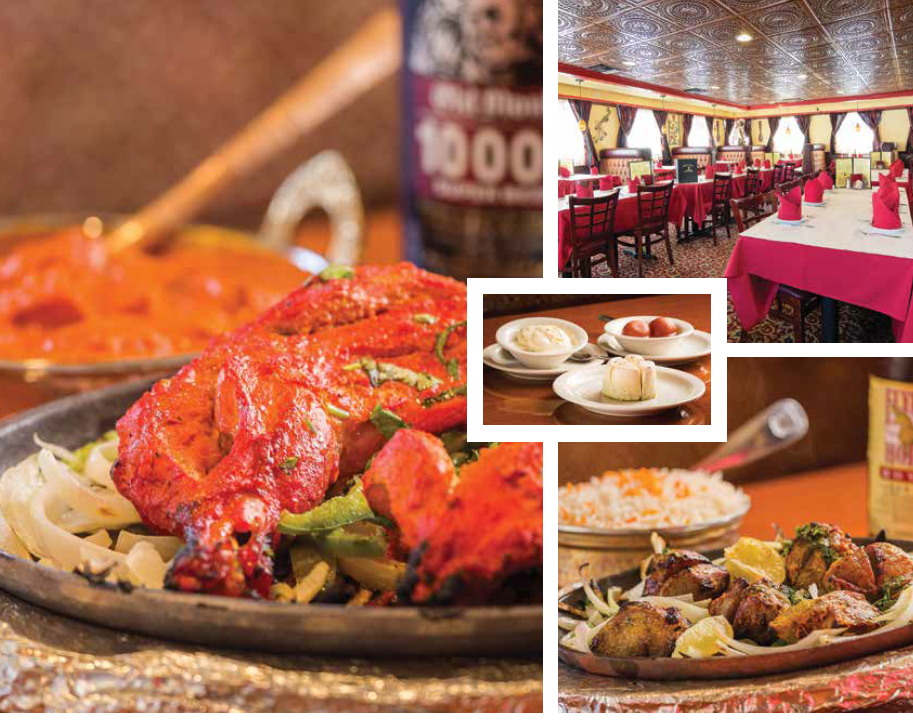 Lal Mirch offers a variety of chutneys. Chutneys originated in India as far back as 500 BC. They're prepared with fruits, vegetables, and spices. These piquant relishes accompany most Indian meals. They can be sweet and sour, mild, or spicy. The menu includes popular mango, mint, carrot, and even tamarind chutneys. A tasty condiment called raita, made from shredded cucumber and yogurt, is also served.

Gluten-free gourmets will find plenty to please their palates. Many of the batters are created from gluten-free staples, including garbanzo beans and lentils. Try the onion bhaji, fritters made with garbanzo beans flour, or papadum, a thin tandoori-roasted lentil wafer. Appetizers include such heavenly bites as coconut shrimp, chili chicken, and paneer pakor, made with spiced paneer cheese cooked in chickpea flour. Most of the main courses are also gluten-free.

Cool off sipping traditional drinks like mango or strawberry lassi, made from yogurt or Indian masala milk chai tea. Follow the meal with pistachio or mango kulfi (ice cream); baklava; rice pudding; or Rasmalai dumplings crafted with rich ricotta cheese soaked in sweet, thickened milk.

Lal Mirch also caters, so you can spice up any occasion with some of your favorite Indian delicacies. Their divine party trays include chicken, shrimp, lamb, seafood, rice, and vegetarian dishes that easily serve eight to 10 people. Turn your next event into a Bollywood spectacular. The reviews are already out, noting the restaurant's "great hospitality, exceptional service, and awesome Indian food." You can also order food online to pick up for a tasty night in, and they deliver within a five-mile radius. Whether you're a curry connoisseur or a tandoori and naan newbie, Lal Mirch provides a veritable feast for the senses, treating your taste buds to an extraordinary adventure.

5146 Kanan Rd.
Agoura Hills
818.312.9690 818.532.7532
lalmirchagourahills.com
dinein@lalmirchagourahills.com