Emil's Bake House
March 5, 2021
Our Local Premier Artisanal Bakery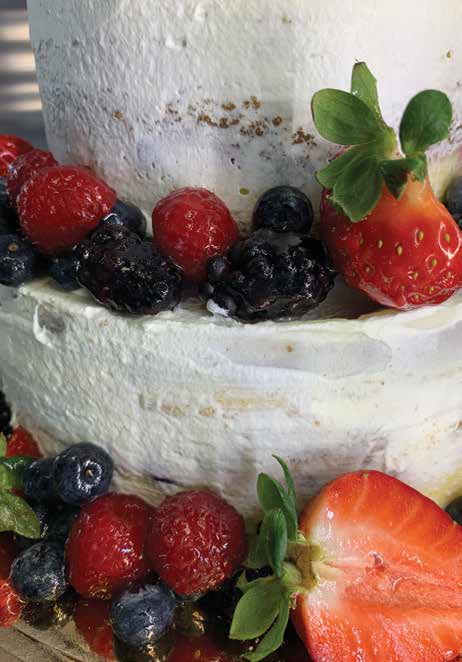 To become an exceptional baker, you must be able to master the intricate combination of both science and art. That's a skill that Christian Kaufmann, owner of Emil's Bake House in Agoura Hills, has deliciously perfected. Born in Austria, Christian began his four-year pastry chef apprenticeship at the age of 15. Upon completion of his apprenticeship, he left Austria to work as a professional baker in Lichtenstein, a tiny, picturesque country tucked away between Switzerland and Austria, where he worked for the next six years. At the young age of 25, he fulfilled his dream of moving to the U.S. and became an instructor at the Los Angeles Culinary Institute.

His dreams were further realized when he had the opportunity to purchase Emil's Swiss Pastry, a favorite West L.A. bakery established in 1962. Christian and his wife, Marianne, then opened their Agoura Hills location, Emil's Bake House, in 2019 with the goal of offering more than just authentic European pastries. Today, Emil's Bake House offers over 200 different types of breads, pastries, and cakes, all made with the finest traditional ingredients imported from France, Switzerland, Germany, and Austria.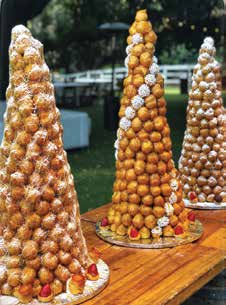 A typical day can begin as early as 2:00 a.m., where the first priority is preparing an assortment of artisan breads, including challah, sourdough, French baguette, German rye, and more. Christian and his staff then begin the magic of creating a luscious array of Danish, muffins, scones, and buttery croissants—much to the delight of their ever-growing breakfast clientele. By mid-morning, he begins baking his traditional Tiramisu, Opera, and Bavarian Napoleon cakes; pastries including Emil's signature fresh fruit tarts and strawberry shortcake; and a delicious assortment of cookies sure to please any palate. Another favorite is his wonderfully delicious quiche, offered whole or by the slice in six different flavors.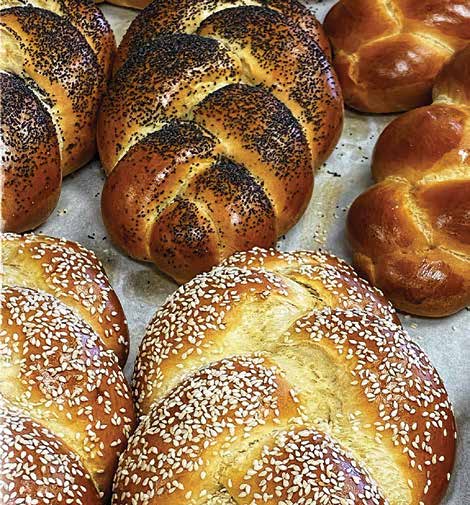 Christian's signature confection is the croquembouche, a coneshaped tower of custard-filled puffs decorated in either spun sugar (French style) or dipped in chocolate (Italian style). Traditionally, the éclair-like pastry was known as a French wedding cake. Not surprisingly, this impressive dessert often becomes the "piece de resistance" centerpiece for specialty catered events.
While Christian enjoys the daily tasks of filling display cases with amazing breads and indulgent, handmade confections, his true inspiration is filling the desires of customers who have requests for special-occasion, custom cakes and desserts. His bakery is on the A-list for Hollywood's biggest events, providing deserts for the Academy Awards and GRAMMY's after-parties, the French Film Festival, and more. He also makes cakes for numerous local celebrities and is the pastry chef for several hit TV shows.

Christian continues to perfect his is culinary art and just developed new vegetarian, vegan, and gluten-free recipes to meet the dietary preferences of some of his many customers. His favorite motto sums it up perfectly: "Life is short; eat dessert first!"
---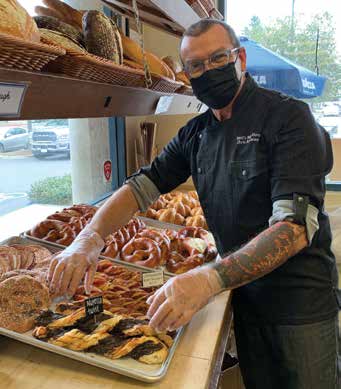 Emil's Bake House
5005 Kanan Rd., Agoura Hills
Tuesday – Saturday, 8AM – 6PM
Sunday, 8AM – 3PM
Closed Monday
818.532.7663
emilsbakehouse.com
IG: @emilsbakehouse