Crafting Wine: How Sweet It Is
April 11, 2021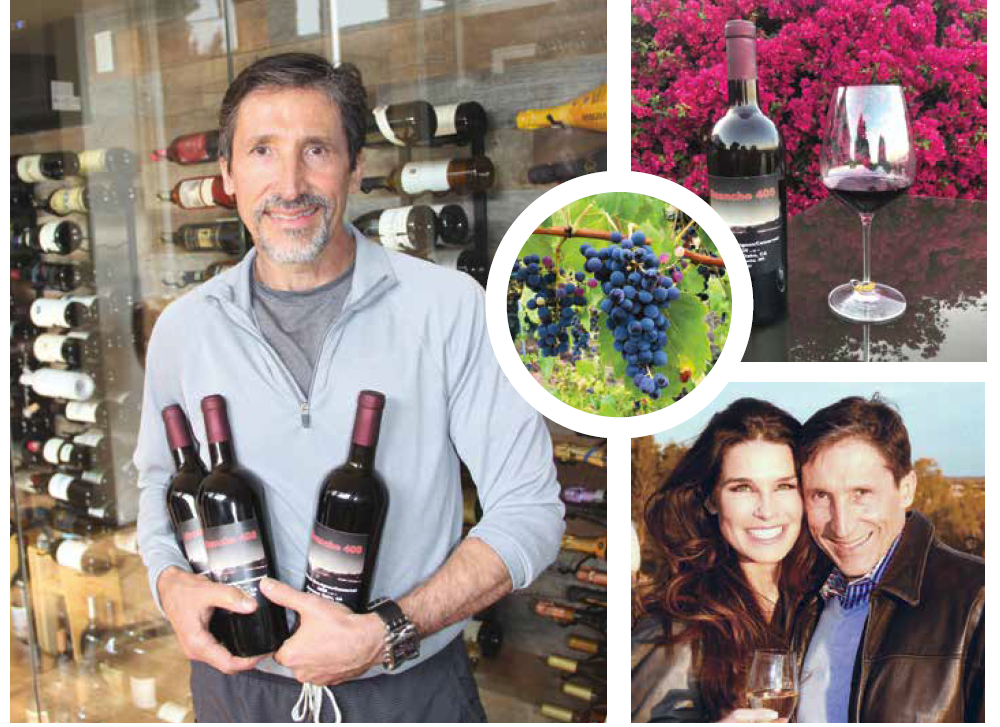 Dr. Carlos Guanche has spent nearly three decades as a top-rated orthopedic surgeon. A few years ago, he turned his passion for wine into a more substantial hobby. When his wife, Anna, dermatologist and owner of Bella Skin Institute, had the lower part of their Sherman Oaks backyard cleared, she had the idea of setting up a mini vineyard as a birthday gift for him. She had no idea about grape varieties and winemaking, so he took it from there. "I realized winemaking might be something I could explore in a fun way," says Carlos. "It's relaxing to work in the vines, ensuring everything's growing properly."

They calculated room for 50 plants. Carlos researched the type of grapes that would grow in our dry, SoCal climate. He discovered Cabernet Sauvignon and Carmenet varieties would work well. Two years later, the Guanche 405 brand came boldly to fruition.

They chose the name to honor the view from their vineyard, the intersection of the 405 and 101 freeways, and designed the label with a photo of their backyard at night with the 405 in the background.

Carlos' college education also came in handy. The former chemistry major quickly realized winemaking was essentially a large chemistry project. "There are literally hundreds of different chemical reactions that take place in wine and its fermentation, preparation, and bottling," explains the doctor. "This is something I really enjoyed researching." He even keeps a notebook to track the different aspects of introducing various elements into the wine. After opening the first few bottles, Carlos happily noted that "the taste actually compares to some of my favorite Cabs."

The Guanches discovered that growing grapes takes a lot of work. In the future, they may hire additional help to harvest, crush, and prepare the grapes for bottling. For now, these two doctors have cultivated a new specialty, winemaking. And it's sweeter than ever.