Catering to Your Every Dish
March 2, 2018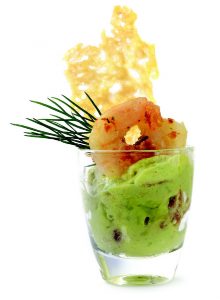 •
Nothing can make or break a meeting or special event as
much as the food. Caterers offer a sure-fire way to ensure
your next event will be a tasteful success. The following companies
cater to all your needs to bring your next party to life
so you can simply concentrate on being the life of the party.
Baked it Myself!: Known for its outstanding food, delectable
sweets, and savory snacks, Baked it Myself! is recognized
as one of the highest regarded catering companies in the
area. Since opening her catering company in 1998, owner
Cheryl Canter-Valesella has catered all sorts of affairs ranging
from weddings, private parties, and social events to corporate
events and product brand launches. Her event planning skills
are extraordinary, with the talent and finesse to custom-tailored
menus, staffing, and décor to suit each client and occasion.
Cheryl combines her culinary expertise with her artistic and
fashionable eye to enhance each event's ambiance. Her
greatest pleasure is handling every detail so her clients can
enjoy every moment of their special occasion. Contact:
818.787.0601 or bakeditmyself.com.
•
Baked It Myself!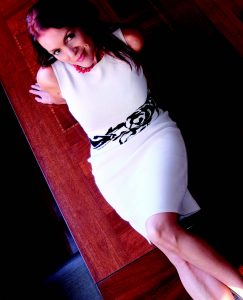 FROM FASHION TO TABLE Cheryl Canter-Valesella was raised in Southern California and grew up with three sisters. Her mother and father also had their own catering company. From an early age, Cheryl learned the value of traditional, comfort-style cuisine cooked entirely from scratch. Between informal lessons from her mother, hands-on exploration in the kitchen, and reading cookbooks from around the world, she ultimately decided to fulfill her life's dream, and in 1998, she started Baked it Myself! out of her apartment kitchen.
She had fallen deeply in love with the more subtle pastries and unparalleled foods of France, which influenced her signature marriage of American cuisine with European finesse. Armed with her passion for honest food, her real-world culinary education, and her culturally diverse palate, Cheryl continues her mission to serve satisfying comfort food alongside innovative fare at Baked it Myself Café in Van Nuys and at catered events.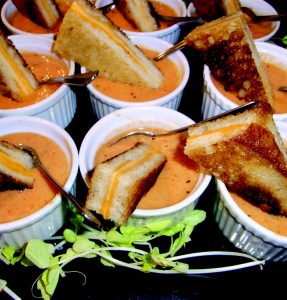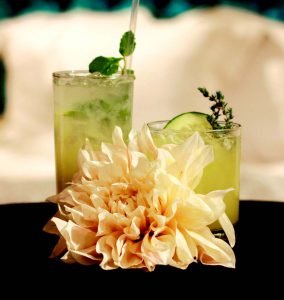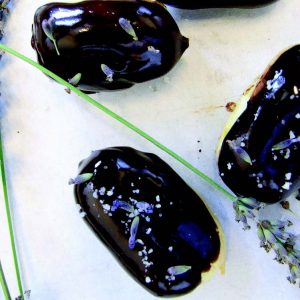 Bella Donna Special Events: Donna McDaniel and Tom Pavlock, owners of Bella Donna Special Events, focus on creating a lifetime of memories for their clients throughout Calabasas, Woodland Hills, West Hills, Malibu, and Los Angeles, whether catering a special event, wedding, or milestone occasion. Combining the client's vision with more than 18 years of planning and expertise, Donna and Tom ensure every event goes above and beyond expectations. They also bake and decorate the most amazing wedding and special-occasion cakes in the area. When you're ready to cater your next party, check out their continual five-star ratings on Yelp and see for yourself why this team is tops. Contact 818.704.5032 or belladonnaspecialevents.com.
Atmosphere Events and Catering: When Paris-born chef Nicolas met professional event planner Dana playing tennis in 2002, it felt like a match made in heaven. Two years later, Atmosphere Events and Catering, a full-service catering and event-planning service, was born. Employing a host of European-trained chefs and catering professionals throughout Calabasas, West Hills, Woodland Hills, Topanga, Malibu, and beyond, this dynamic duo has catered events ranging from full-scale, 2,000-people parties to intimate gatherings. They also work in the private sector, catering meals for countless families. Striving to be as eco-conscious as possible, Dana and Nicolas compost, recycle and use napkins, plates, and utensils made from sugarcane to cater earth-friendly meals and events. Contact 818.222.0226 or atmospherecatering.com.
Bristol Farms Catering: For those looking for a convenient catering option, check out Bristol Farms Catering. Their new Woodland Hills location provides everything you'll need to make your next event something truly special. They offer gourmet catering for weddings, business events, and everything else under the sun. Start the day, and meeting, right with a scrumptious catered breakfast. Their appetizers will get any party off to a great start, and their elegant desserts are to live for. Main courses range from luxurious beef Wellington and herb poached salmon to zesty Italian lasagna and baked ziti. From an elegant dinner party to catering for a huge event, the experienced chefs and catering personnel at Bristol Farms can do it all. Contact 888.726.7271 or bristolfarms.com.
Brent's Deli for Catering: Whether you're seeking an assortment of mile-high deli sandwiches, classic fish trays overflowing with lox, whitefish, bagels and cream cheese, BBQ with all the fixin's, or signature wrap sandwich trays for your next party, you'll find it and more at Brent's Deli. Conveniently located in Westlake Village and Northridge, Brent's has been catering to hungry guests for the past 50 years. Voted #1 in Zagat's, the deli's oversized portions and party trays will turn any event into a delicious occasion. Their expert team will help you create the perfect menu, while catering to your particular tastes, party size, and budget. Whichever platters you choose, Brent's delivers. Contact 805.557.1882 (Westlake Village); 818.886.5679 (Northridge); or brentsdeli.com.