L.A. for the Day: Things to Do in the City
September 2, 2017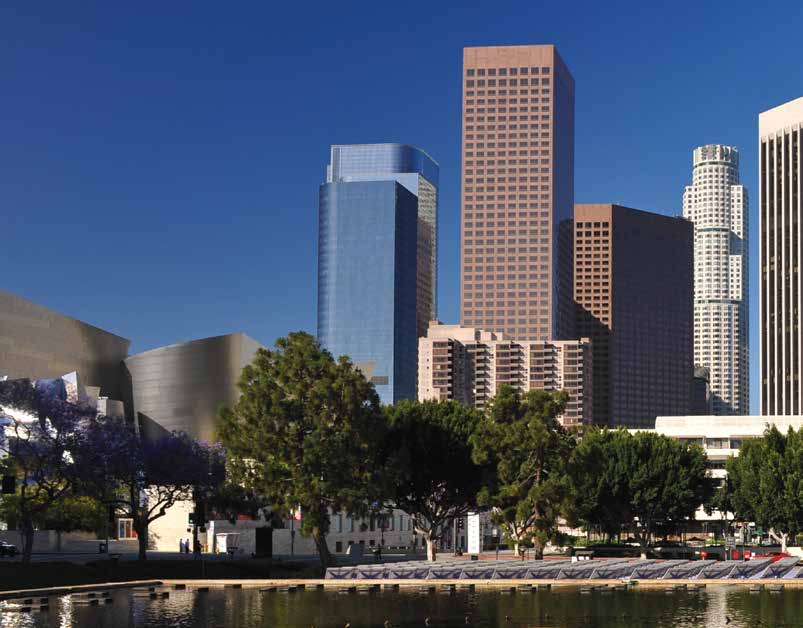 OUE Skyspace L.A.
From nearly 1,000 feet above the city in the iconic US Bank Tower, experience the heart-pounding adventure of the world's first-ever Skyslide while enjoying panoramic, 360-degree views of Los Angeles. oue-skyspace.com
Melrose Trading Post
Every Sunday, the Melrose Trading Post offers a constantly evolving experience with a curated selection of handcrafted artisan goods, eclectic art and craft, vintage fashion, antique furniture, and one-of-a-kind treasures. melrosetradingpost.org
Watts Towers of Simon Rodia
A collection of 17 interconnected sculptural structures within the Simon Rodia State Historic Park in the Watts community of Los Angeles. The towers and walls were designed and built by Sabato ("Simon") Rodia (1879–1965), an Italian immigrant construction worker and tile mason, over a period of 33 years from 1921 to 1954. wattstowers.us
Hike to the Hollywood Sign
The Hollywood sign was dedicated in 1923, originally reading "Hollywoodland," and was built to last just 18 months as its goal was to advertise a housing development. Nine decades later this iconic sign is what makes Hollywood "Hollywood." Enjoy a hike to the sign and a delicious lunch nearby afterwards. hollywoodsign.org/hiking-to-the-sign
Griffith Observatory
Southern California's gateway to the cosmos! Look through telescopes, explore exhibits, see live shows in the Samuel Oschin Planetarium, and enjoy spectacular views of Los Angeles and the Hollywood sign. griffithobservatory.org
Museum of Ice Cream
This pop-up museum is an ice-cream-lovers dream. Filled with a pool of sprinkles, 100 million sprinkles to be exact, and a banana room, this exhibit features rooms and items you can eat or smell. Now extended until October, visit while it's here! museumoficecream.com
Walt Disney Concert Hall Tour
Designed by architect Frank Gehry, Walt Disney Concert Hall (WDCH) is an internationally recognized architectural landmark and one of the most acoustically sophisticated concert halls in the world. Enjoy a tour through much of the interior space and gardens while viewing highlights of this architecturally stunning building. musiccenter.org
Hollywood Forever Cemetery
Hollywood Forever is a cemetery unlike any other in the world. One of the world's most fascinating landmarks, it is the final resting place to more of Hollywood's founders and stars than anywhere else on earth. Visit Cinespia.com to see when their movie nights take place in the cemetery.
Getty Center and Villa
For a day filled with paintings, drawings, sculptures, and fantastic views and grounds, visiting the Getty Center or the Getty Villa is a great way enjoy the city as you learn more about your favorite art periods. getty.edu
Self-Realization Fellowship Lake Shrine
Tucked away in Los Angeles' wealthy Pacific Palisades neighborhood is the sprawling Self-Realization Fellowship Lake Shrine, a 10-acre campus devoted to peaceful natural vistas and spiritual enlightenment. It has played host to a number of pop icons as well as the ashes of Mahatma Gandhi. lakeshrine.org
By Sasha Cortes