Surf and Sand Resort: The Perfect Weekend Escape
September 2, 2017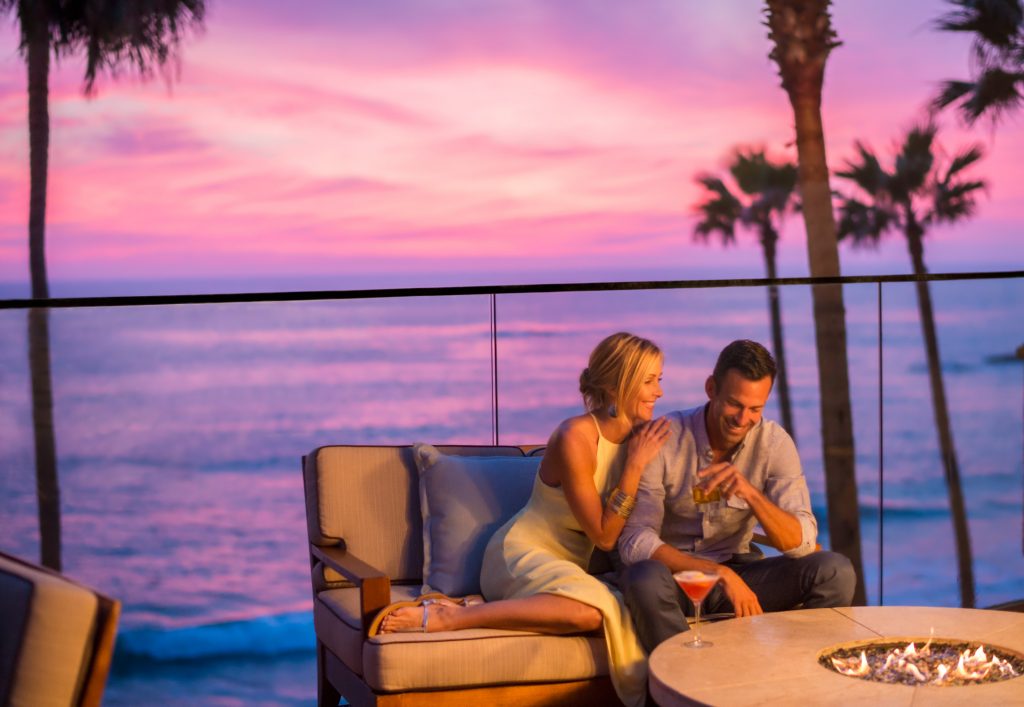 With gorgeous views along a stunning coastline, Laguna Beach is the perfect weekend escape to beat the heat and spoil yourself. Laguna Beach is known for picturesque beaches as well as its many art galleries, shops, and tide pools. This beautiful beach town is home to many well-known arts festivals, such as the Pageant of the Masters, Festival of the Arts, and the Sawdust Festival. At the heart of Laguna Beach, with all it has to offer, is the stunning Surf & Sand Resort.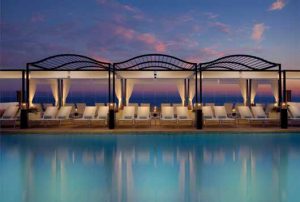 Being the closest hotel to the water, Surf & Sand Resort offers the most spectacular ocean views in all of Laguna Beach. The resort has been updated with a soothing palette of ocean colors in a contemporary style, enhanced with beach-inspired chandeliers and original artwork throughout. In the outdoor areas, guests lounge on teak cushioned sofas in front of mesmerizing outdoor fireplaces, enjoying stunning views of the pool and ocean, drinks in hand. The sounds of a carefully selected soundtrack mix with a steadily trickling fountain. At Surf & Sand Resort, every room is an oceanfront room. With ideal privacy and no need to close the slider, guests can listen to the sounds of the ocean as they drift off to sleep. Starting the morning off on a private balcony with the fresh, cool ocean air and an aromatic cup of coffee in hand, the biggest question anyone asks here is: Should I start the day with yoga on the beach or a walk in the sand?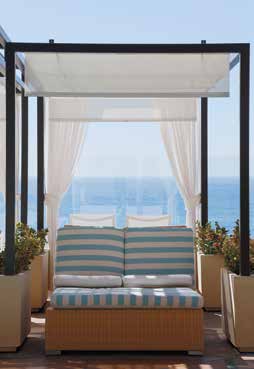 From early morning to late into the night, there is always something to do. From fitness classes to a kids' crafting class called "Little Picasso" to poolside ice cream sundaes, s'mores and cocoa, margaritas at sunset, poolside dinner and a movie, live music, brunch, and the beach or pool time, Surf & Sand Resort has something for everyone.
Relax at the stunning pool sanctuary with a Lava Flow cocktail in hand and a delicious barbecue chicken pizza. Featuring modern cabanas with ocean views, guests can enjoy a poolside cocktail while watching the incredible sunset. Another option for sunset libations is the 15FiftyFive, where guests enjoy tapas or the raw bar in front of a crackling fireplace.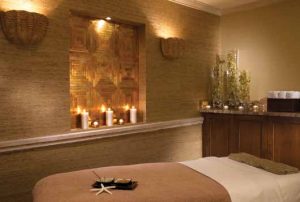 After a day of relaxation at the pool, Aquaterra Spa awaits. The spa offers an array of treatments, including customized facials and massages, seasonal body treatments, couples rituals, waxing, and nail-care services, all in an intimate and serene setting. Treatments are enhanced with the therapeutic properties of native botanicals, ocean, and earth. For example, the 80-minute Grapefruit & Jasmine Aroma Blend, a seasonal treatment, offers a full-body Neroli blossom massage followed by a grapefruit and jasmine back exfoliation.
Splashes is the hotel's main restaurant, serving up fresh and delicious seafood with a Mediterranean inspiration prepared by Chef Ron Fougeray. For delectable pairings, the sommelier provides over 2000 bottles of wine. Splashes offers a view of the ocean that takes on a dramatic and breathtaking life of its own. The rhythmic waves are enhanced by the subtle glowing lights of the restaurant.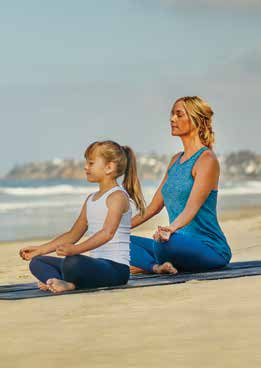 Some exquisite signature dishes include seared scallops, paired with Olivier Leflaive Frères Meursault, '13; seared lamb loin, paired with Brandlin cabernet sauvignon, Mount Veeder, '10; and chocolate & passion fruit millefeuille, paired with Banfi, Brachetto d'Acqui, "Rosa Regale," Piedmont, Italy, '15.
A rarity in California, guests hardly, if ever, have to move their car from the resort's secure parking lot. A free shuttle service picks up across the street from the hotel, or guests can walk the short distance into town. On the scenic walk to town, there are boutiques, galleries, and restaurants along the way. One such delectable stop is Driftwood Kitchen, featuring the most amazing granola French toast. Another favorite stop in town is a jewelry store by local artist Gorjana, whose philosophy is "Live. Love. Layer." After seeing her stunning pieces, it is easy to understand why she has such a loyal following.
By Irene Marshall