Glamping in Style
February 8, 2022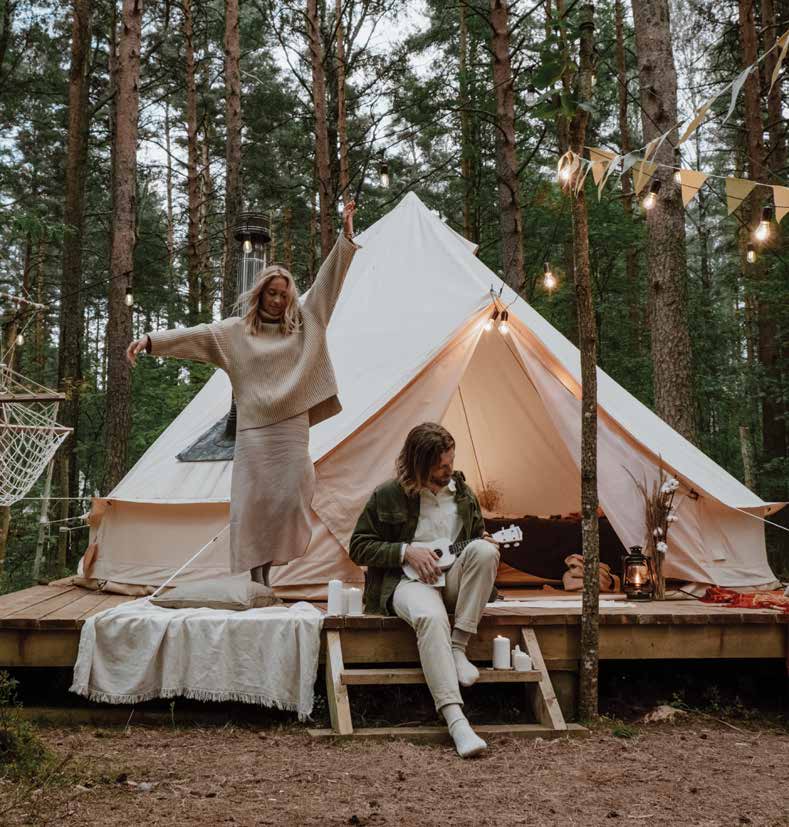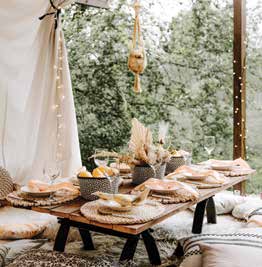 With the increased desire for privacy and lower hotel prices, many have turned to the enticing world of glamping, a term first coined nearly two decades ago in the United Kingdom, combining glamour and camping. Glamping combines the joy of camping, such as fresh air and nature, with the added benefits of a hotel.

A luxurious tent or RV vacation can feel like heaven on earth if you plan right. Keep it simple. Pack your airstream or RV with a few mandatory items, such as your favorite bottles of wine, a hairdryer, and cappuccino maker. Include decorative pillows, scented candles, and other artful touches from home. Glam it up for a night on the town going out to dinner.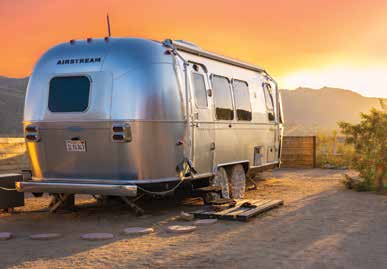 Glampers across the globe experience wilderness adventures with a touch more glamour than traditional campers. From cozy yurts and trailers to plush treehouses and ecodomes, glamping lets you explore the world on a budget while enjoying incredible scenery. At night, hang some twinkling lights for a festive touch as you sleep beneath a smiling moon, laughing at all the money you're saving. Why spend $1000 on a hotel room, when you can sleep under the stars in your own comfy airstream or RV for free?