Flying High in Temecula
April 15, 2022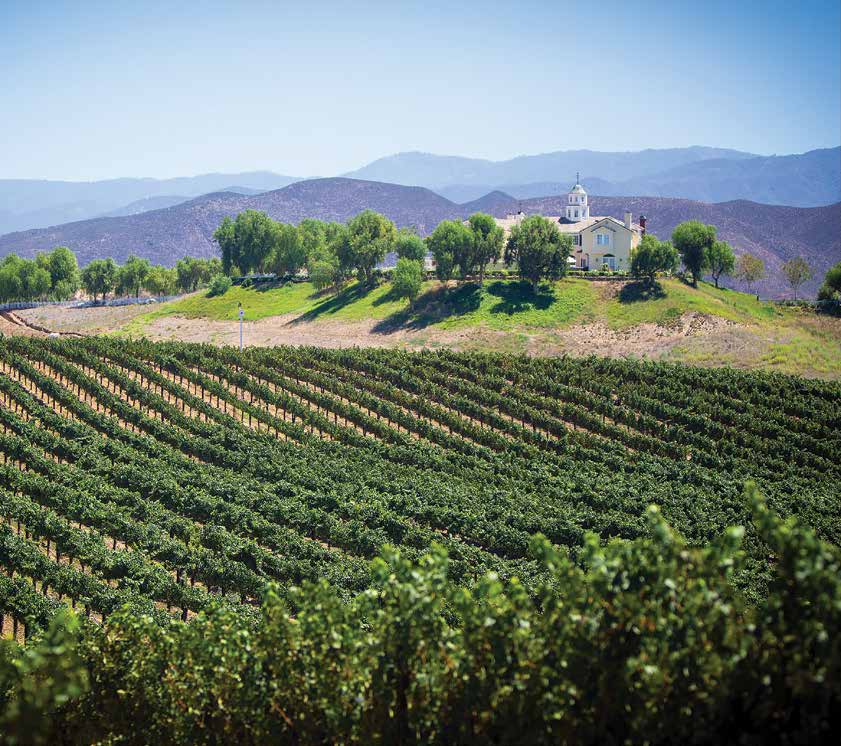 Nicknamed Southern California Wine Country, Temecula boasts nearly 50 wineries amid 30,000 acres of lush rolling hills. Lucky residents and guests can sip Syrah, Cabernet Sauvignon, Zinfandel, Chardonnay, and Pinot Noir to their heart's content at some of California's best vineyards. A mere two hours southeast of Calabasas, Temecula's mild Mediterranean climate and stunning scenery provide the perfect backdrop for year-round escapes.

Enjoy a bird's-eye view during a delightful hotair balloon ride. You'll quickly realize you're not in Kansas anymore as you fly above the vineyard-laden landscape. If you'd prefer to explore the area on the ground, hop on a bicycle and pedal among 90-plus miles of trails. Ride through Old Town for a little retail therapy and nosh at one of the many mouthwatering hotspots. Quench your thirst for adventure at a local brewery.

Play a round or two at one of the area's premier golf courses. Try your luck at the par-72 Journey at Pechanga golf course and tee off amid tantalizing water features and exquisitely landscaped grounds. A mere 15 minutes southeast of Old Town Temecula, Pechanga Resort also offers a spa, restaurants, and more. Indulge in a rejuvenating massage or skincare treatment for a pampering midday treat. Download a winery map and learn more about planning your perfect Temecula getaway at visittemeculavalley.com.