When Opposites Attract: The Gurvey Family
April 27, 2021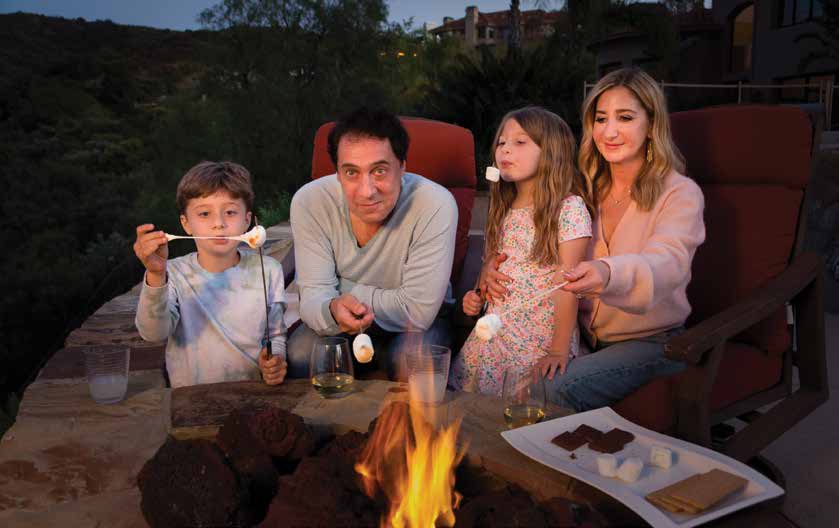 When two people first meet, whether in business or romance, they usually notice all the wonderful things they have in common. What unites them, however, is often their differences. The way they complete each other is often what keeps them together over the long run.
Calabasas residents Nancy and Alan Gurvey are prime examples. Alan–a loving father, husband, lawyer, and radio/podcast host–is an extrovert. His wife, Nancy, considers herself an introvert who adores her family and works part-time as a real estate agent. Alan hails from the Far North, Winnipeg, Canada. After graduating from Brown University, he found his way to Los Angeles with dreams of being an actor. Nancy grew up in Hidden Hills but left the Valley to study dramatic writing and film at NYU. They clearly balance each other out. Their two children, seven-year-old daughter Harper and eight-year-old son Hudson, complete the family circle.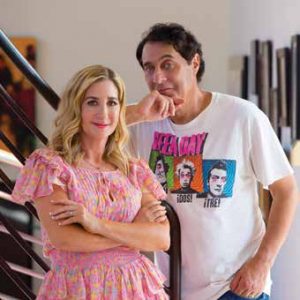 "When I first got married and had kids, I wanted to be a full-time, stay-at-home mom," explains Nancy. "I was so grateful that Alan supported me in this dream. I'm happy to savor all those precious moments. Our kids are 14 months apart, so I was newly pregnant with Harper when Hudson was only five months old! I've always kept my real estate license active so that I could help select clients buy and sell real estate. Now that my kids are in elementary school, I have time to pursue my real estate career. I love the flexibility of creating my own schedule and working from home."
Alan is a lawyer and managing partner of the Law Firm of Rowen, Gurvey & Win. "Our firm is a leading law firm representing injured workers as well as related employment issues," says Alan. "I have been the co-chair on the Education Committee for attorneys representing injured workers statewide for the past several years. In that position and as part of the Board of Directors for the California Applicant Attorneys Association, I facilitate panels at conventions, seminars, and conferences." Alan has also been a featured speaker at educational events through the California State Bar and other organizations.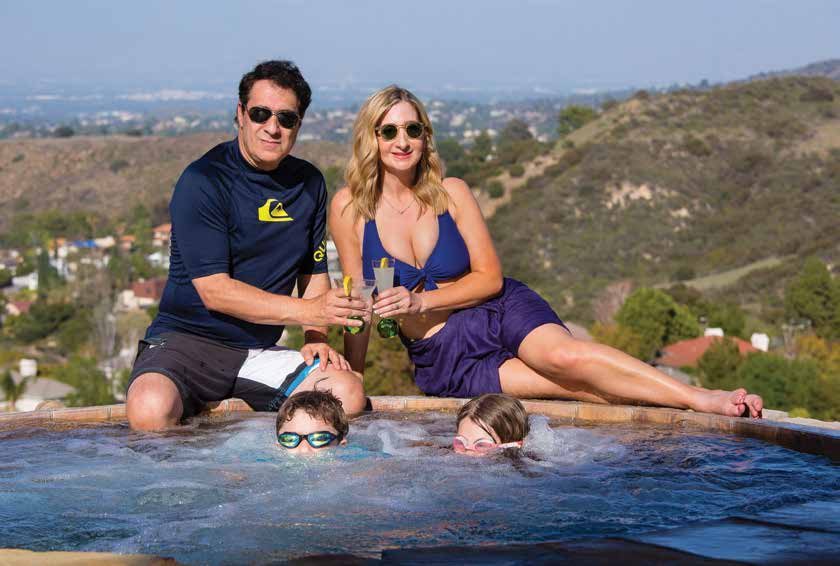 In addition, Alan hosts the long-running KABC Radio Show Gurvey's Law, which now airs on Thursday evenings at 7:00 p.m. "I co-hosted the show for many years with Casey Kasem's daughter, Kerri Kasem," explains Alan. "I interview well-known lawyers, legal scholars, politicians, newsmakers, athletes, filmmakers, and entertainers. Most of my interviews are in-depth 'peel the onion to get to the core' conversations." Alan has spoken with such renowned guests as lawyers F. Lee Bailey, Gerry Spence, Alan Dershowitz, Bobby Kennedy, Jr., Gloria Allred, Lisa Bloom, Laura Wasser, and Ken Starr. Other guests have included Cindy Crawford, Erin Brockovich, Christiane Amanpour, Gretchen Carlson, Corey Feldman, Dennis Prager, Leigh Steinberg, Melissa Rivers, Crispin Glover, and Bobby Hull. You can listen to these shows and others at gurveyslaw.com.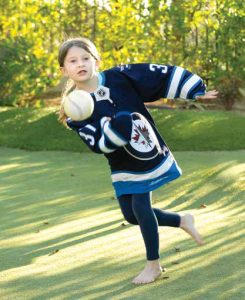 When not working or attending school, the family loves to travel. The couple shared their passion for travel right from the start when they honeymooned in South Africa, enjoying wildlife safaris and the breathtaking Victoria Falls. They even got to walk with lions and live to tell about it. The family now enjoys traveling to Hawaii, Mexico, and Ontario, Canada where they ski or rent a cottage in the summer and enjoy swimming, water skiing, boating, hiking, and, their kids' favorite activity, making s'mores beside the lake. They have also skied at Aspen, Deer Valley, Vail, and Mammoth.

"We are big on road trips!" reports Alan. "Our family loves to get into the car and explore. During the pandemic, we've tried to make lemonade out of lemons by traveling a bit closer to home to Yosemite, Joshua Tree, Santa Barbara, San Diego, Mammoth, and Grand Canyon."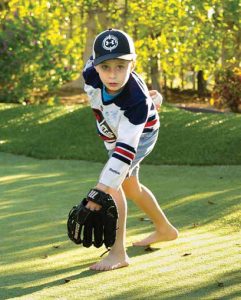 Sports also come naturally to this active family. Alan played competitive hockey and softball in men's leagues for many years. Nancy competed in several triathlons, including the Malibu Triathlon, and in cross-country equestrian jumping. Hudson has played hockey since he turned four years old when he joined the Lil' Kings program. He currently plays at the Simi Valley Iceoplex. He also plays baseball in both Sunrise Little League and West Hills Baseball and basketball in the Calabasas Recreational League. Harper played baseball with the boys at West Hills but decided she preferred softball with her girlfriends in the West Valley Girls Softball League. She also enjoys figure skating and dance and is involved with Girl Scouts, where her mom also contributes her time. The kids' proud papa also helps coach their softball and baseball teams.
These days, the family enjoys hiking together along mountain park trails, ice skating, rollerblading, and riding bikes and scooters on the beach and nearby paths. They also look forward to attending more theatrical and musical events once things open up.

Nancy and Alan clearly instilled in their kids a sense of giving back to the community and participating together in charity events. For years, the children have donated their "piggy bank money" to such organizations as the Anne Douglas Center for Women, an affiliate of the Los Angeles Mission. They also have volunteered at such events as the Turkey and Toy Give Away through the Los Angeles Trial Lawyer Charities, an organization that provides opportunities and financial support to a myriad of worthwhile causes.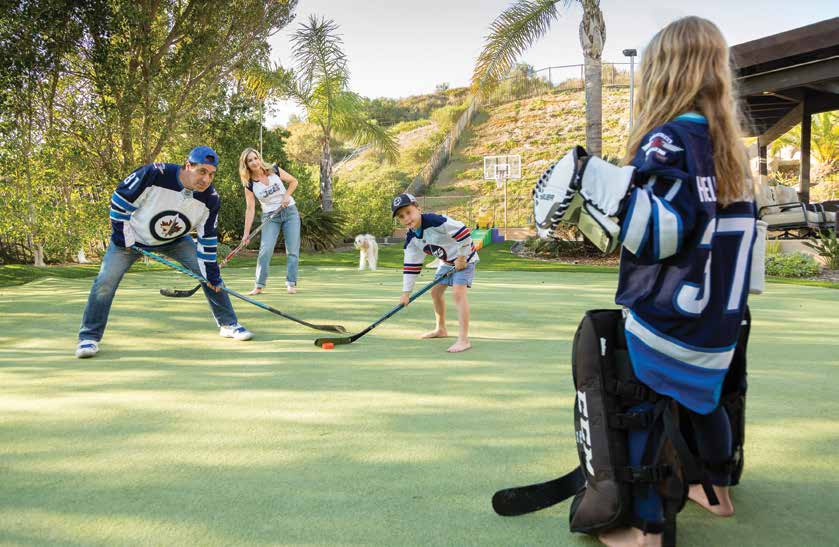 A lifelong student, Nancy studies psychology, cooking, and astrology…she always knows when Mercury goes retrograde. "I love trying new things, whether cooking various dishes with my daughter, boxing, Pilates, 5Rhythms, hot yoga, or The Class, a virtual exercise routine combining meditation, self-help, and freeform dance." Prior to the pandemic, Nancy also served as room parent at Hudson and Harpers' school, Viewpoint School, planning activities for the children and fostering a close-knit community for the parents.
Since the family–along with their newest addition, Fuzzy, a chestnut and white Cavapoo, a cross between a Cavalier King Charles Spaniel and Poodle–doesn't have any relatives in the area, they love creating an extended family with the new friends they meet. "Calabasas is the perfect place to live under these circumstances," explains Alan. "We teach our kids to appreciate family wherever they may be!"