The Heroes Behind the Masks: The Ostick Family
February 28, 2021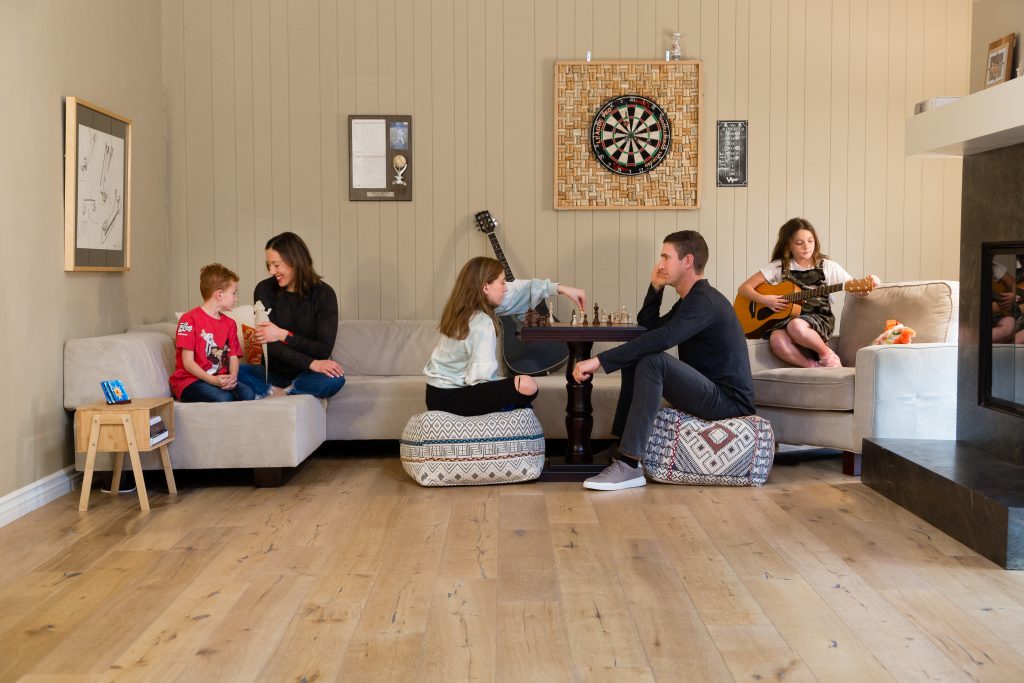 Dr. Aimee Ostick and her husband, Dr. Brian Ostick, care deeply for their family, patients, and the community at large. These two dedicated physicians actually met while preparing for a lifetime of service at Jefferson Medical College in Philadelphia circa 2004. Since then, they've combined their passion for healing and raising a family. "We think faith and family are the most important things in life," the Osticks explain. They also recommend reaching out to friends and loved ones, especially those you haven't heard from in a while. That good advice is quite fitting for two doctors who continue to reach out to others within our community.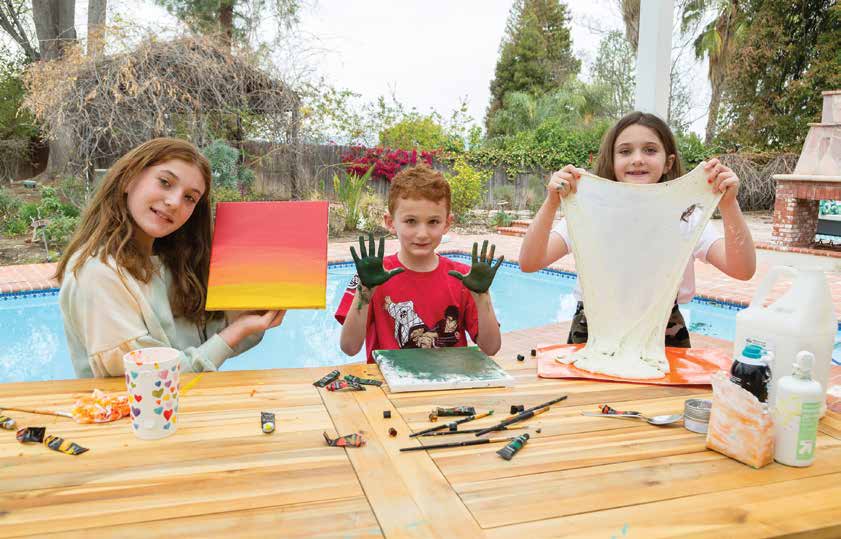 Aimee practiced primary care for more than a decade within a variety of clinical settings and healthcare systems. She says that her grandfather, Dr. George Packer, who graduated from Jefferson Medical College in 1943, is the inspiration for her chosen career. Brian walks a similar path as an emergency medicine doctor at Valley Presbyterian Hospital, where he serves as the ER medical director and chief of staff. The award-winning doctor also participated in medical outreach programs in Jamaica and the Ecuadorian Amazon. He's also been published in numerous journals and serves as a Fellow of the American College of Emergency Physicians (FACEP).
Nothing means more to these two than their young family and faith. The Osticks moved from Philadelphia to Woodland Hills in 2011. They currently reside in Woodland Hills near St. Mel School. They love their proximity to the beach and the fact that you can surf and snowboard, theoretically, in the same day. A graduate of Calabasas High School (Class of 2000), Aimee grew up in Woodland Hills. It's especially gratifying to her to watch their kids—Siena, an 11-year-old 5th grader; Madelaine, an 8-year-old 3rd grader; and their youngest, red-haired 6-year-old Luke, a kindergartener—remain close to her roots. They all attend St. Mel School in Woodland Hills, which combines faith-based education with an outstanding curriculum of language arts, science, math, technology, and the arts.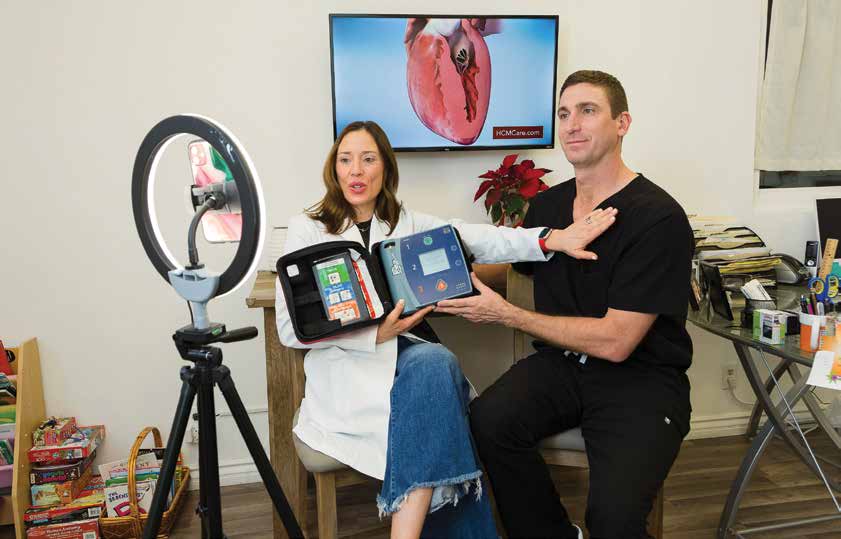 The kids remain active, following in their parents' footsteps and playing such sports as basketball, golf, softball, and tennis. Siena plays basketball, golf, and tennis. Brian coached her 4th-grade basketball team at St. Mel's last season, and the team went undefeated in the 5th/6th-grade league. Madelaine plays basketball, softball, and golf. She also loves pitching and playing catch in the backyard with her folks. Luke does karate, basketball, and golf. He hit a "buzzer beater" last year in the Agoura Youth Basketball league and, according to his dad, hasn't stopped talking about it since! Brian used to play basketball every week in the Calabasas Men's League. He recently took up golf since it's the only competitive sport available right now. Aimee and the kids all play golf now too.

The Osticks also love hiking, running, surfing, and just about anything that brings them in contact with the great outdoors. "We're involved with our children's school, as well as the local community," explains Aimee. "Brian coached the 4th-grade girls' basketball team last year that went undefeated," adding, "Unfortunately, the season was canceled this year due to COVID."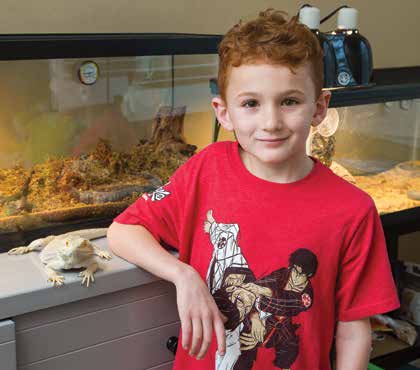 Over the past few years, the family enjoyed trips to Hawaii and Cabo San Lucas. They also share a love of Italian food and enjoy dining at H.O.M. Italian Eatery and elsewhere in Woodland Hills and surrounding neighborhoods. They share their loving home with a Chinese water dragon, bearded dragon, and turtle.

As medical professionals, both Aimee and Brian faced the pandemic head on. "Aimee and I have never experienced a pandemic before in our careers," Brian explains. "It changed how we see patients in the ER and the office. It was very difficult in the beginning when we were unsure whether we would get sick ourselves or pass it to our loved ones. That was scary." However, both Aimee and Brian held true to their Hippocratic Oath. "Our calling to be doctors meant that we would show up, protect ourselves, and continue to take care of our patients," says Brian.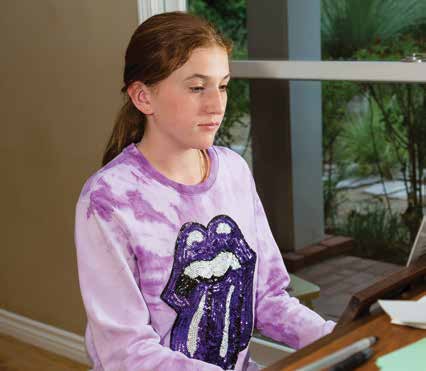 The entire Ostick family actually got sick with COVID this past November. Fortunately, they experienced only mild symptoms. The two dedicated doctors have since received the vaccine and encourage everyone to get it as soon as they can.

In order to help people gain more control over their healthcare needs, Aimee opened her Health And Healing Direct Primary Care (DPC) office in Woodland Hills two short years ago. Then, the pandemic hit and medical care became more crucial than ever. Noticing huge accessibility and cost issues within our medical system, as well as ever-growing frustration among patients and physicians, she created DPC to provide accessible, high-quality, evidence-based care at an affordable price. "The model of Direct Primary Care is new, and we consider it the future of medicine," notes caring physician Aimee. "Think of it as a Netflix subscription for your doctor, where $89 per month gets you access to office visits, phone calls, and far more." You can learn more at HealthAndHealingDPC.com.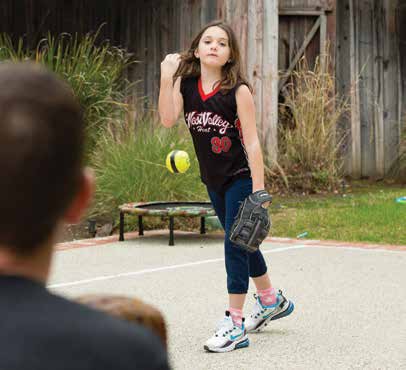 Aimee attended California colleges—Santa Monica College and UC Berkeley. She performed her Community Medicine Fellowship at Kaiser Woodland Hills and is a Fellow of the American Academy of Family Physicians. Brian is certified in Advanced Cardiac Life Support (ACLS); Pediatric Advanced Life Support (PALS); and Advanced Trauma Life Support (ATLS). Prior to practicing medicine at Valley Presbyterian Hospital, he served as a physician advisor for Executive Health Resources.

After graduating cum laude from University of Notre Dame, Brian worked towards his medical degree at Jefferson Medical College in Philadelphia, winning the William C. Davis Prize in Emergency Medicine. He completed his postgraduate training and residency in Emergency Medicine at Christiana Care Health System's Newark and Wilmington hospital campuses in Delaware. He has published articles in peer-reviewed journals and presented at several research forums.

"Taking care of each other and the community has become even more important during this pandemic," note the Osticks. They truly believe that "together, as a family and community, we can get through this."