Traveling the World Together: The Solano Family
February 26, 2020
World travelers Billy and Laura Solano found their forever home in Calabasas with their family—their 16-yearold daughter, Dali; 12-year-old son, Billy Jr.; albino Siberian Husky, Chester; and adorable Siberian Himalayan teacup kitten, Prince.

Originally from Mexico, the Solanos joyously settled into their Calabasas community five years ago, living life to the fullest at The Oaks. "We love everything— every single space, place… The Commons, the lake, the restaurants…the whole city is beautiful, including the people," exclaims Billy. "We are thrilled to have built such good relationships here. We have traveled all over the world. It is not easy to find a place like Calabasas. We live, work, exercise, play, network, relax…all in Calabasas."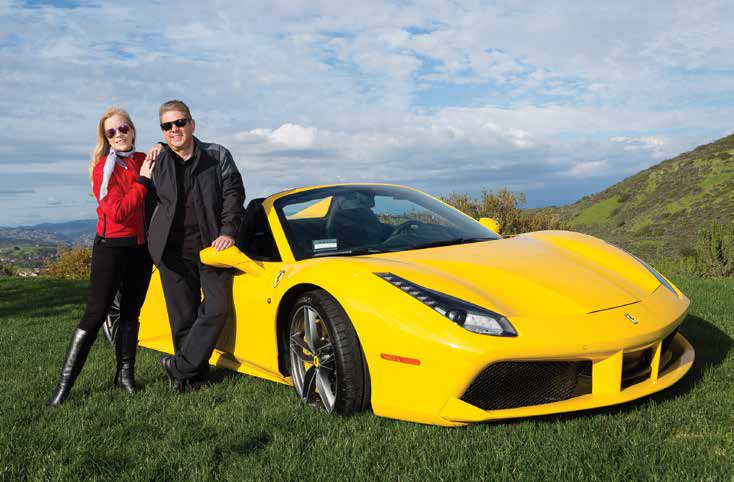 The family continues to give back to the city they love. Billy serves as board member and head of the Education Committee of the Calabasas Chamber of Commerce. He is also on the board of directors of the West Valley Warner Center Chamber of Commerce and a board member of the Calabasas Country Club. His company—CMIT Solutions of LA—is an active member of these two chambers of commerce.

A professional actress and model, Laura studied acting at Televisa Mexico, a subsidiary of Univision. She's appeared in more than 100 movies, soap operas, and commercials. Laura also uses her entrepreneurial talents to create a line of distinctive dresses, cosmetics, hair care, and nutritional supplements. She also pays it forward as a life coach, helping other women achieve their dreams. An inspirational speaker, Laura motivates others to achieve a healthy and abundant life. She explains, "I firmly believe we are the architects of our destiny and that, with the hand of God, we can achieve everything we propose. You just have to vibrate at a high frequency of
gratitude."

Team Solano remains grateful for their lives together, which includes lots of travel and sports. After an unforgettable honeymoon in Paris, they've managed to attend every World Cup Soccer game since 1986. They visited such enchanting countries as Italy, France, Japan, Korea, Germany, South Africa, and Brazil. True sports fanatics, they also experienced the Super Bowl in Arizona, NBA finals in Oakland, and two World Series at Dodger Stadium.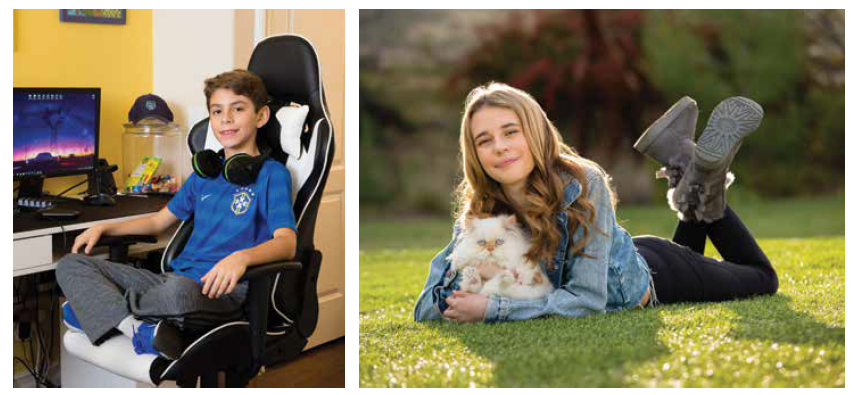 The family also actively participates in sports. Dali is already a champion ice skater, sporting several wins in Mexico and, more recently, at a Pasadena Ice Skating Center competition. She also played on the Calabasas High School Varsity Golf team. Billy Jr. enjoys golf, soccer, basketball, and flag football when he's not working out at the gym, challenging his friends in video games, or creating videos for his YouTube channel, which has more than 1,000 followers. His future goals remain quite focused. Someday he'd like to be wide receiver for the Dallas Cowboys. Laura and her husband play golf and take spinning classes together twice a week. Billy also practices yoga and does Pilates and elliptical training.

Work remains a priority for this ambitious couple. When one of Billy's biggest Latin American clients suggested he open an American subsidiary, he started a subsidiary of Opera Consulting in Calabasas. Three years later, in 2018, he acquired CMIT Solutions of LA, an IT company that provides small and medium businesses with comprehensive technology for all their needs. Specializing in cybersecurity, CMIT was certified as a Manage Security Service Provider (MSSP) and recognized by the Calabasas City Council as a leader in this area. Billy especially appreciated the recognition ceremony he was given this past November by Calabasas Mayor David Shapiro and Assembly Member Jesse Gabriel during a special Calabasas City Council meeting at Calabasas City Hall.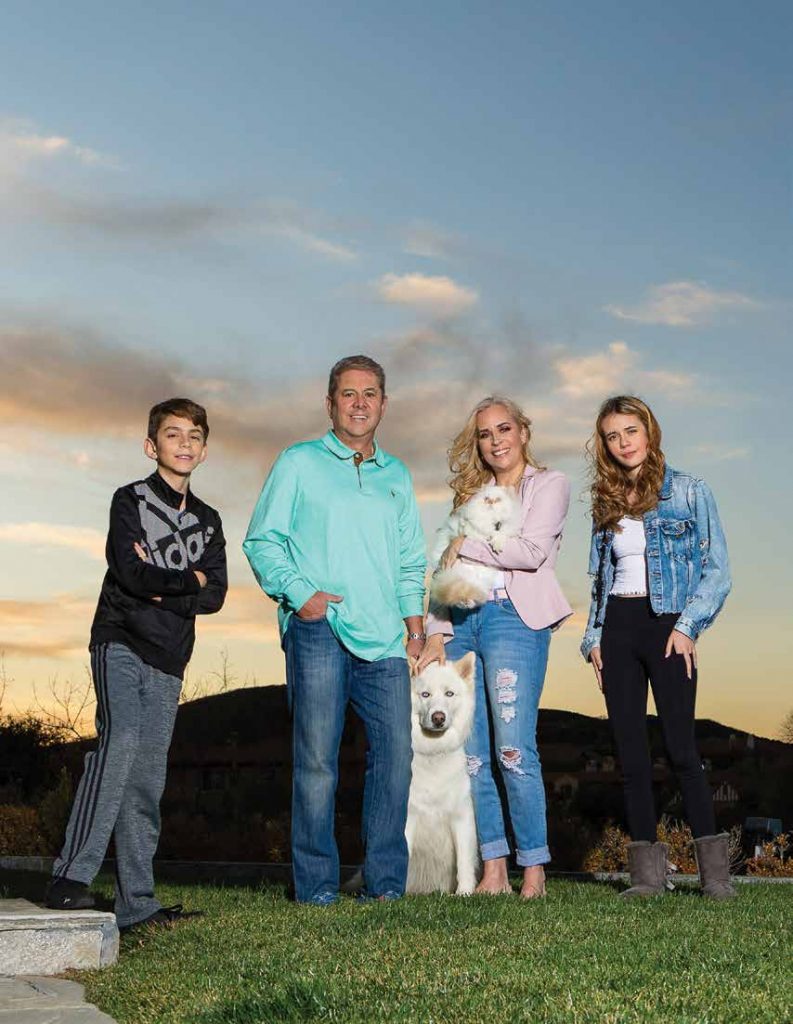 While work takes up a good deal of Laura and Billy's time, they still manage to fuel their other passions, which include wine and foreign cars. "I love wine and traveling to amazing vineyards across the world," notes Billy. "My relationship with Ferrari started when I was just 18 years old. I became founder, then president, of the Ferrari Owners Club in Mexico. I established close ties with such top Ferrari business icons as Lucca Di Montezemolo, Jean Todt, and the unforgettable Formula One racecar driver, Michael Schumacher. I was truly honored to be part of Ferrari's 60th anniversary, where I rode on the private Fiorano Circuit track in a fabulous Formula One racecar."
The couple's proudest accomplishments are, of course, their two wonderful children. Dali currently attends Louisville High School in Woodland Hills. She previously went to Alice C. Stelle Middle School in Calabasas where she served as President of the Associated Student Body (ASB). Billy Jr. attended Bay Laurel Elementary, and now A.C. Stelle in Calabasas. When not studying or working out, Billy Jr. and his sister enjoy taking tennis lessons at the Calabasas Tennis and Swim Center.

Family trips often include beaches, spas, and golf. One of their favorite vacation spots, Punta Cana, sits at the easternmost tip of the Dominican Republic, between the balmy Caribbean Sea and cooler Atlantic Ocean. The area offers everything the family loves, from championship golf courses and luxurious spas to sightseeing via yachts and helicopters and delightful local restaurants serving authentic island cuisine. Back home, they spend lots of quality time dining at some of their favorite hangouts, such as Toscanova in The Commons, XO Tequila Grill in The Village, and NOBU, Mr. Chow, and Mastro's in Malibu.

The Solanos work together to balance home life, school, and careers. They do almost everything as a team, including travel, theater, restaurants, and events. This worldly family continues to inspire themselves and others to become the best they can be, surrounded by friends, family, and the community they love.