Experiencing Life From the Inside Out: The Weintraub Family
June 30, 2020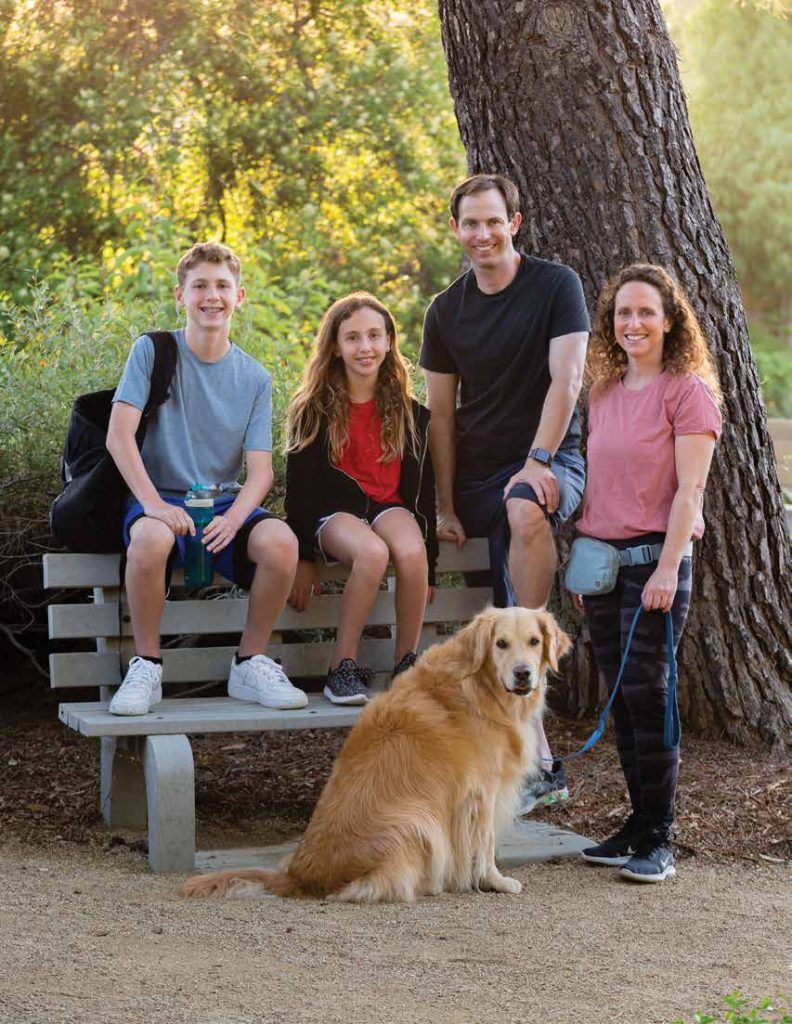 Being mayor of our wonderful city during a heartbreaking pandemic is less than ideal. Calabasas Mayor Alicia Weintraub and her family handle it like pros. Our "outside is now inside," noted the mayor, discussing how all our lives turned inside out when the coronavirus came to town.
Fortunately, Alicia and her husband, Adam, could both work from the confines of their lovely Braewood area home in the heart of Calabasas. It proved more difficult for their two young children, Noah, age 13, and Lauren, age 10, and other kids like them, who couldn't visit with their friends, attend school, or go to special events, such as graduation.
"Calabasas has been through many trying times," says Alicia. "However, what we are all experiencing now is unlike anything before." She adds optimistically, "I don't want to sugarcoat it, but I know we will come out even stronger as a community. It might take us time to recover, but by supporting one another and our local businesses, we will be able to define what a true community is." Communication remains at the heart of her job as she employs social media and weekly newsletters to connect with her constituents during this trying time.
Adam manages sales and marketing as Vice President of the Commercial Business at Audigy, a unique company in the healthcare sector. They work with over 300 audiologists and ear, nose, and throat (ENT) private practices across the country. Audigy helps these practices grow more efficient and profitable, enabling them to improve patient care.
"You never expect both parents to be working at home while your children do their schoolwork," says Adam. Alicia adds, "It was hard hearing from so many neighbors and businesses who were not sure how they would pay their rent or mortgages, wondering if they would ever be able to open their business again." Luckily, as spring turned to summer, stay-at-home orders loosened so many local stores and restaurants can begin to open their doors.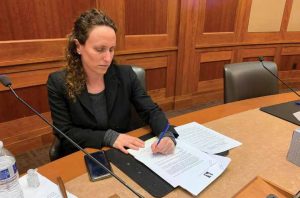 A true outdoors family, the Weintraubs were especially grateful to return to nature, as hiking trails opened up. An athletic family, Noah loves soccer and Lauren excels at dance. They can't wait to return to soccer practice and dance class. In the meantime, the family spends their days together with their golden retriever, Duke, whom they rescued from Taiwan. They also look forward to traveling again and building more family memories, such as their last pre-pandemic trip to Mexico.
The couple met during their college days at UCLA when Adam studied history and Alicia majored in sociology. Alicia continued her studies at Pepperdine University, where she currently works with their Davenport Institute for Public Engagement and Civic Leadership.
She trains others to get involved in local government and pursue their goals of civic engagement. From her time spent back in high school interning with a congressman to her years working in public policy, Mayor Weintraub employs her background to serve city governments throughout Southern California. "I decided to run for Calabasas City Council in 2015 to use my professional experience to serve our community," explains Alicia. She was appointed mayor in 2019 on a one-year term.
Leading Calabasas through this crisis was, of course, unexpected. "On the positive side, the city has continued to serve its residents during this time," says Alicia. "It's tough, however, leading a community during a crisis. I strive to be responsive to our local residents." Mayor Weintraub continues to face challenges head-on, remaining as accessible as possible.
Southern California natives, Alicia grew up in the San Fernando Valley and Adam was raised in Orange County. Both adore Calabasas. They, like so many others, were drawn to the area's safety, schools, and strong sense of community. They relocated here from nearby Sherman Oaks 13 years ago and never looked back. One of the biggest plusses is that their extended family, which includes Alicia's mother, father, sister, brother in law, and the couple's two nephews, also live in Calabasas.
The Weintraub children look forward to participating once again in all our town has to offer. Noah attends Alice C. Stelle Middle School, and Lauren graduated from Bay Laurel Elementary. They also volunteer with local animal nonprofits. Mayor Weintraub remains busy as City Representative on the Las Virgenes-Malibu Council of Government and the Transportation Committee for the Southern California Association of Governments. She is also proud to work with WMAC, the Woman Mayors Advancing Community, and represents Calabasas on regional issues "to ensure our voices are heard and we get the resources we need." The Weintraubs continue to rise up to meet the myriad challenges of our times, looking forward to building a stronger, healthier community for all.