The Balsamo-Gillis Family: Making Movie Magic Together
December 30, 2019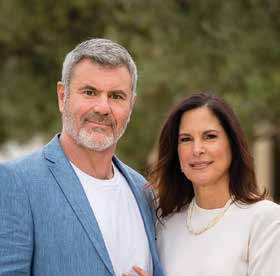 Calabasas couple Alec Gillis and Alaine Balsamo and their four daughters clearly know their way around a movie set. Alec began working in the entertainment industry four decades ago on such renowned films as Aliens and the original Predator. In 1988, he co-founded an entertainment company, ADI, with Tom Woodruff, Jr., crafting creatures and makeup effects for Tremors and the terrific Alien franchise. He also worked on Starship Troopers and more recently It, Godzilla: King of the Monsters, The Predator, Annabelle Comes Home, and The Nun.
Alec and Alaine managed to provide their four girls– Camille (30); Devon (28); Grace (25); and the youngest, Bella (20) – with all the creature comforts they needed growing up in their charming West San Fernando Valley community. And now, a passion for filmmaking runs in the family as all four girls are active in the entertainment industry. Alaine's graduate degree in marriage and family counseling and work in education helps her keep everyone grounded while they pursue careers in the oft-unpredictable entertainment industry.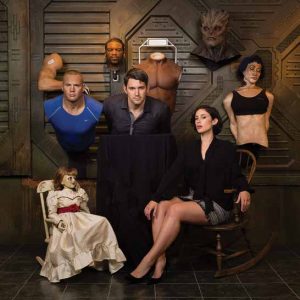 "All four of our kids are extremely talented and motivated," notes proud papa Alec. "I'm thrilled about that. Creative passion helps shine a guiding light to keep you focused on the positive. A career in the commercial arts and entertainment is not for the faint of heart. All we can do is offer advice when asked and hope they can create as much good fortune as I've had. In this market, it's all about self-reliance and not waiting for someone to wave a magic wand." Alec and Alaine love to watch their kids use their talents proactively to build their ideal lives.
After graduating from Columbia University, Camille is currently pursuing a career as both an actor and producer. She produces films for the Oscar-winning visual effects company New Deal, which won Best VFX for First Man and Interstellar. She and her husband, actor/writer Reid Collums, also wrote and produced the sci-fi feature Wellwood, teaming up with Alec, who produced and created the film's alien FX.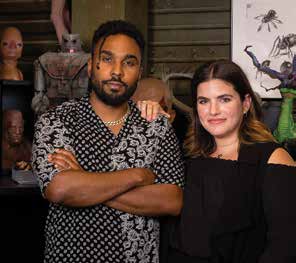 Devon, a UCLA graduate and award-winning writer, crafted a short film called Fellowship that is currently doing well in film festivals. She also worked in a variety of capacities on such shows as Dirty John, Pen 15, and Colony. Her upcoming marriage to fiancé Gabe Gault, an accomplished muralist and portrait painter, will merge both their passion and creativity.
Grace, a versatile makeup artist whose talents range from fashion shoots to heading up the makeup and hair department on Wellwood, also creates miniatures for movies. She's already contributed to such impressive films as Once Upon A Time In Hollywood, The Mummy, and First Man.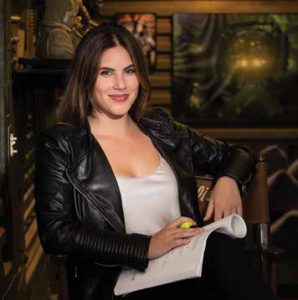 Bella studies acting at the Strasberg Institute in Manhattan. She has performed in a number of short films and worked as production assistant on various family features. If her mother has any say in the matter, she'll soon be moving back to Los Angeles.
When time and location permits, the family loves to watch movies together, attend live concerts and comedy shows, hike, go to the beach, and simply hang out with their hairless cat, Nux. Volunteering is also near and dear to their hearts. Alaine and her girls were involved in the National Charity League, San Fernando Valley Chapter, each starting in 7th grade and going through high school. Alaine still participates in this worthwhile association whose mission is "to foster mother-daughter relationships in a philanthropic organization committed to community service, leadership development, and cultural experiences." Alaine also volunteers with Musicians on Call, which brings live music to patients in hospital rooms. Alec volunteered for The Grossman Burn Center. Camille volunteers with a girls' empowerment program called Step UP. Devon serves on the board of a breast cancer fundraising organization, A Cause for Entertainment. And Grace has provided her makeup skills for teen moms' Prom Night and a theater production for adults with special needs. They've clearly found balance.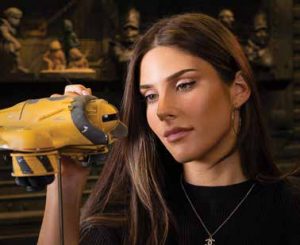 Alaine and Alec invest in residential real estate in the community they love, Calabasas, as well as Tarzana, North Hollywood, and the beach cities. Alaine explains, "I love finding and shaping a space where a family will thrive and create wonderful memories. It's an extension of what I've done for my own family." A few years ago, they downsized to a lovely home in Calabasas after spending 22 years in Hidden Hills, which produced a variety of emotions. "Although a few of our kids have moved out, our nest is never really empty because the girls always find a reason to return," says Alaine.
Alec displays some of his incredible creations at his studio where people can view his practical effects characters, animatronics, and props. "It's been wonderful to see how much people appreciate practical effects even though digital VFX has nearly swallowed the marketplace," says Alec. "Over the last three decades, we've created a lot of movie history within our studio walls."
Just as it would be impossible to pick a favorite child, it is also difficult for Alec to pinpoint his most treasured film. "They're all my babies, so I can't really pick one. The big budget films like the Alien and Predator franchises get a lot of attention, but smaller films like Sorry To Bother You are a pleasure, as well," he says. "We won an Oscar for Death Becomes Her and got to work with Meryl Streep. Another high point was working with Robin Williams on Jumanji." He also loves partnering with younger filmmakers, as the family did recently on their own in-house, yet-to-be-released feature Wellwood.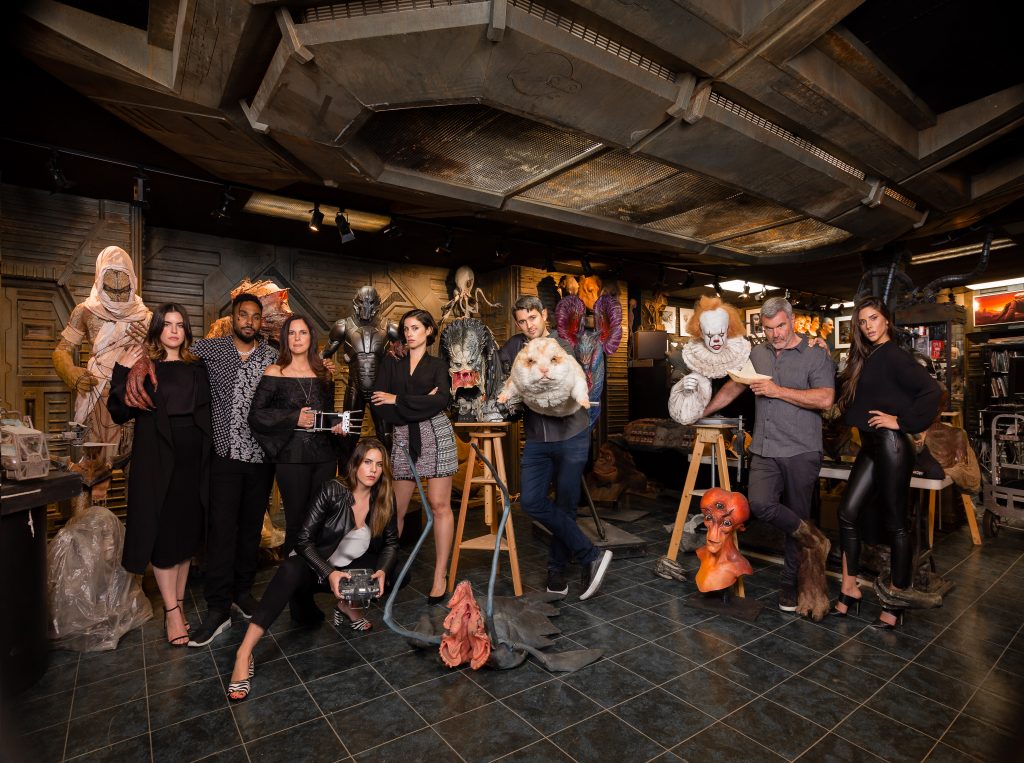 Whether blending their talents on a well-crafted movie or dining together at some of their favorite local haunts, such as Plata and Lal Mirch, the Balsamo-Gillis dynasty continually find ways to stay grounded while making their artistic dreams soar.