The Yeager Family: Finding Love in Paradise
January 2, 2018
Love often comes when and where you least expect it. Cupid can strike at any moment and in any situation. Be it close to home or in a land far away, fate seems to always find a way to bring the most important people into our lives with impeccable timing. For Ryan and Courtney Yeager, their fatefully merging paths brought them over 2.000 miles from their respective homes and arranged  for a very special and unforgettable meeting.
The year is 2011. Beautiful and glamorous New Jersey native Courtney has landed a dreamy location modeling gig in tropical Cabo San Lucas, Mexico. South Floridian Ryan, an aspiring businessman in the booming diamond industry, is on a well-deserved vacation at a gorgeous resort, also in Cabo San Lucas.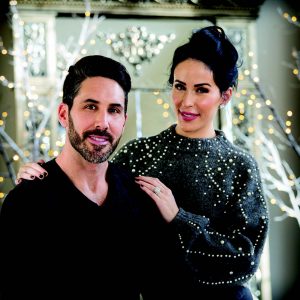 This story begins, as many others do, when boy meets girl. Ryan catches sight of the beautiful Courtney and is instantly intrigued. After the initial pleasantries are exchanged, the pair soon discover a strong connection. The spark between them is fueled by the sweet tropical air, the salty surf, and warm sand between their toes. Still, these two new lovers quickly realize there is more to this connection than a simple summer fling. After just four perfect days in paradise, Ryan and Courtney are married. Despite the scoffs of disbelief and well-intentioned warnings from their friends and family, the couple declare their newfound, yet incredibly strong love for each other in a simple ceremony in the picturesque location of their meeting.
Fast forward two years. Ryan's success in the diamond industry has brought the happy newlyweds to sunny Southern California. Ryan has been named the Vice President of Sales for House of Taylor Jewelry Company. He proudly works side by side with the owner of the jewelry company, the one and only Dame Elizabeth Taylor. Courtney's love of fashion has inspired her to design her own clothing lines and lend her talented mind for design to other clothing companies. Living in the Hollywood Hills, this couple, self-described as "best friends," are on top of the world.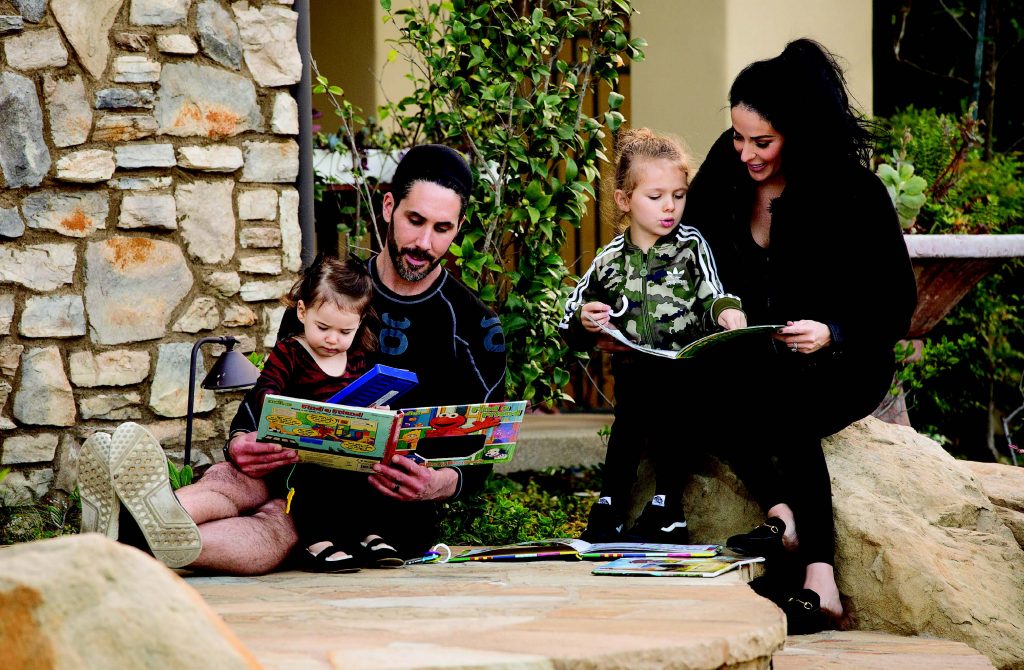 When Courtney and Ryan received the news that they were expecting their first little Yeager, they knew their lives were about to change forever. By the time their son was born, Van Yeager, Courtney knew they needed to make some type of a move. A new mom with no family in the state and no friends with children, Courtney craved a support system that she knew she was not getting at the time. She wanted to raise her new baby in a place with a community feel to it. "I was a new mom with no family in California," remembers Courtney. "I had always heard people moved to the 'Valley' once they had children, so I wanted to explore my options. It took two years of convincing Ryan to make the move, but once we did, we never looked back."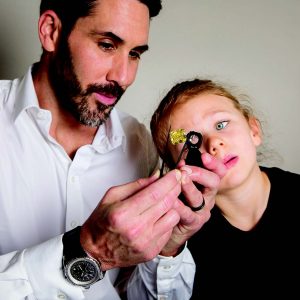 Courtney and Ryan, along with their son Van, have now been in The Oaks Community of Calabasas going on two and a half years. Almost a half a year after moving into their beautiful house in Calabasas, the couple found out their second child, a daughter they named Blu, was on the way. According to the Yeager family, there is no place they would rather raise their kids. Courtney especially has loved meeting other moms in the community. "Being around other like-minded moms has helped me tremendously in learning to let go and have fun with it," she says. "None of us are perfect; we're all just doing our best! Having two toddlers is never easy, but it is as fun as we can make it!"
Four-year-old Van and Blu, who is almost two, are involved in many exciting activities in the area. Blu is, like Mommy, an aspiring fashionista. She picks out her outfit every single day that goes from the top of her cute little accessorized head down to her matching shoes. She has also become quite the ballerina, attending a weekly ballet class. Van thrives in anything related to art or music. He is definitely hands-on and loves to tap into his creativity. Van attends innovative and unconventional Muse School in Calabasas. Muse focuses on bringing up a socially and environmentally responsible and well-bala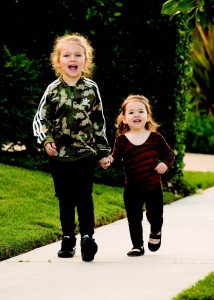 nced child. The school is run completely on solar power and features a farm-to-table approach to their provided meals. It also happens to be the country's first vegan K-12 school. The focus on nutrition and fitness that Muse provides does not stop in the classroom. Ryan and Courtney have made these healthy choices a "way of life" for themselves and their children.
Courtney has loved to cook since her late teens. She has traveled all over Italy, among other places, and has picked up plenty of tricks and recipes along the way. These days, Courtney cooks for her family every night, using only the freshest organic ingredients purchased from local farmers. Van loves to help his mom in the kitchen, and Courtney is able to spend quality time with her little sous chef as he helps prepare dinner. "I have found that keeping him involved in the kitchen has helped with introducing new foods to my children," Mom Courtney warmly recounts. "It is definitely our favorite time together."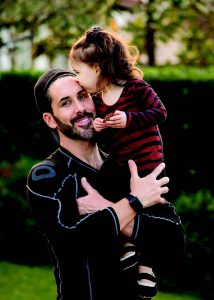 The Yeagers are constantly involved with their kids' activities. From tennis to ballet to coaching Van's soccer team, this well-balanced family is always on the move. When they do have downtime, you won't find them "down" for long. This fitness-loving family loves to get moving. "We love to travel," says Courtney. "Our favorite vacation spot is Cabo San Lucas. Since my husband and I met there, it will forever be a special place for us. We also love Greece! We haven't brought the kids yet, but we are planning a family trip there next summer."
After their whirlwind romance south of the border, Ryan and Courtney are still going strong six years later. Ryan is now the owner of Yeager Diamonds, a Private Concierge diamond company. Ryan proudly explains, "Yeager diamonds is directly connected to one of the largest diamond mining companies in the world, specializing in large white and fancy colored diamonds. Serving the Calabasas and Hidden Hills area, I bring my clients wholesale pricing and expertise in investment diamonds and portable wealth. Courtney is a busy mother of two, but she still finds time to fuel her passion for fashion. Van and Blu are enjoying life, growing up in our beautiful Calabasas home." For a couple of lovebirds married after only four days of knowing one another, Ryan and Courtney have beaten the odds. "Our friends thought we were crazy and never thought it would last," Courtney adds with a smile. "Six and a half years, two kids, and four businesses later, we are still best friends.".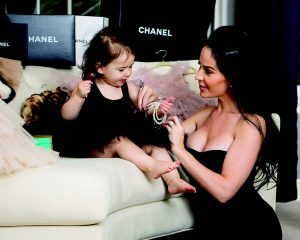 By Pax Ansley
Photography and cover by Marvin Steindler