Putting Family First: The Abrahams
March 1, 2018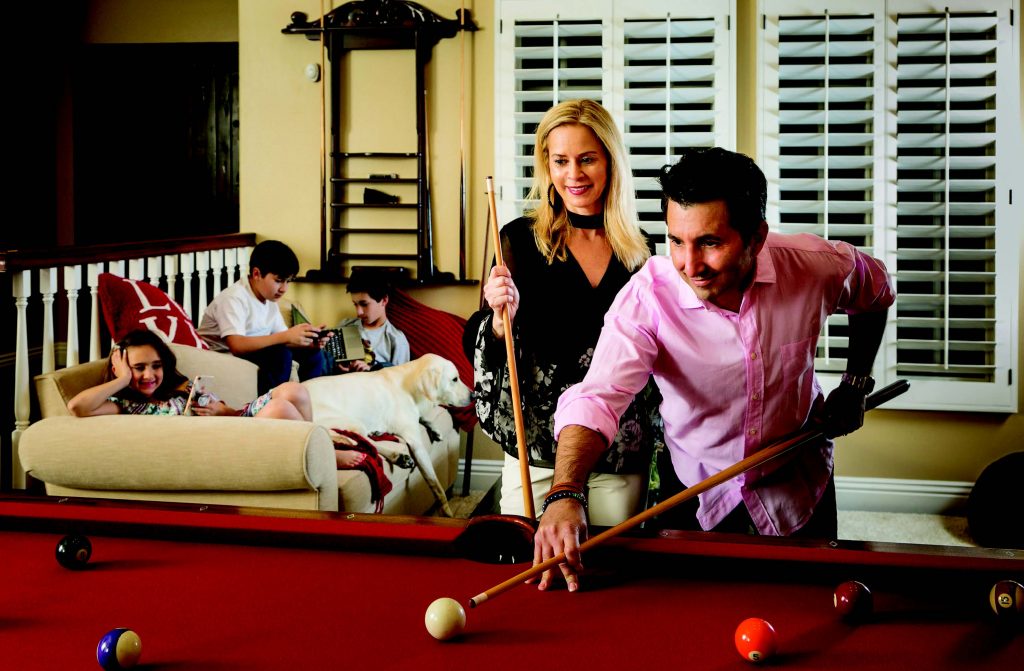 Famous Indian social activist Mahatma Gandhi once said, "Action expresses priorities." In a world filled with instant gratification, tweets, likes, and social networking, sometimes it is difficult to quiet the mind enough to stop and smell the roses. For the Abraham family of Calabasas Hills, priorities shine through bright and clear. Greg and Jeannie Abraham have done all they can to make family the most important thing in their lives.With "close-knit" as an understatement, Jeannie and Greg know that quality family time is one of the biggest influences in a child's development. Their three lovely children—Cody, Connor, and Kailey—are clearly a product of their parents' constant love and support.
Greg and Jeannie met in Los Angeles almost 16 years ago. Greg, originally from Texas, met the lovely New Yorker Jeannie in March of 2002 and married her in September of 2003. They moved into a cute little condo in the Wilshire Corridor of Westwood, the perfect first love nest for the newlyweds. In 2005, the Abrahams learned that they were expecting and their party of two was about to grow. Jeannie gave birth to a pair of beautiful twin boys, Cody and Connor, and the family stayed in their little condo on Wilshire. That is until 2007, when Jeannie learned she was pregnant again, this time with a baby girl. The couple knew they were outgrowing their little condo, and they knew they would need to find a place with more room for their family to grow.
The year Kailey was born, the Abraham family made the move to Calabasas. While originally drawn to the school district, the family soon realized that there was so much more to living in Calabasas. "[It is] small-town living with big-city amenities," says Greg. With all of the planning and monitoring that goes into keeping Calabasas the beautiful and wonderful place that it is, Greg and Jeannie appreciate the awareness Calabasas has for the city's image. "We constantly see neighbors at the grocery store, and you really get to know people," says Jeannie. "I love that everyone looks out for each other's kids. Everything you need is just so close to home."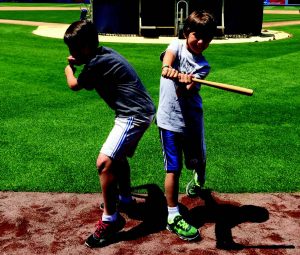 The twins, Cody and Connor, are now 12-years-old. They both attend A.C. Stelle Middle School and are heavily involved in sports of all kinds. Cody and Connor have played baseball for six years and played multiple years of flag football, tennis, basketball, and golf. Greg currently coaches the kids' flag football team and has been a baseball coach for almost as many seasons as they have played. Greg and Jeannie, filled with pride, describe their twins as kind and smart, among other wonderful qualities. "Cody is sweet, thoughtful, and the peacemaker of the three kids," gushes Jeannie. "Outside of playing sports, he enjoys playing video games. Connor is probably the most sensitive of the three kids but hides it behind his ambitious and competitive nature. He is definitely the entrepreneur of the group, already planning out future investments in Bitcoin or other technology."
Ten-year-old Kailey attends Bay Laurel Elementary School. She, like her brothers, loves to play flag football. Her parents describe her as "fun, high energy, smart, funny with a big personality…full of life." This natural little entertainer has been involved with drama since a young age and clearly shines. She is also involved with Girl Scouts.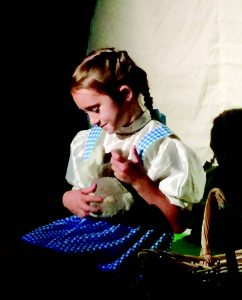 Goofy and fun, Greg Abraham is described by his kids as "a kid who can drive." When he isn't coaching the kids' sports teams or being an all-around "superdad," Greg runs the digital ad agency he founded called BrandFluenced, as well as several e-commerce businesses. Fantastic mom Jeannie sells advertising for a financial website. She volunteers as a board member of The Foundation for Las Virgenes Schools and is currently serving as secretary. She also spends her time volunteering for youth sports and in the schools themselves. Currently, she is taking sponsorships for The Event, the annual party put on by The Foundation (theeventparty.org). More than anything, Greg and Jeannie make it a point to always be there\ for their children. The support system they have created for their children is the most important thing in their busy lives.
From amusement parks to museums, concerts, and sporting events, whatever this active family does, they do it together. The kids have developed a taste for golf, and Greg definitely does not mind getting stuck out on the back nine with his three amigos. The Abrahams love to travel as well and can't seem to get enough of Cabo San Lucas. When they are home in their beautiful Calabasas retreat, Greg, Jeannie, and the kids enjoy engaging in a friendly game of pool and putt putt golf in their backyard. Every year for the kids' birthdays, Jeannie showcases her baking skills with specialty cakes. With help from her three little sous chefs, Jeannie bakes and decorates intricate cakes based on her kids' requests. It is always a good time in the Abraham household on family movie night. Cody, Connor, and Kailey loveto help Mom bake cookies before they all settle down together with their yellow lab—named Sugar Bear, of course—in the family room for a new movie. "They love to eat raw cookie dough," says Jeannie, "so we buy the free-range eggs in hopes they are not contaminated!"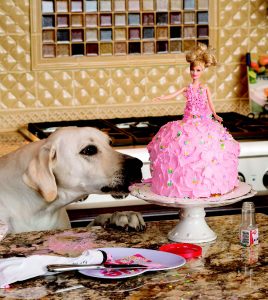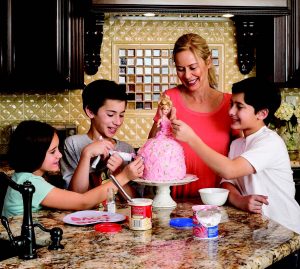 The Abrahams are thankful every day for the family they have and the paradise they live in. They are thankful that they live in a place whe e putting family first is attainable and encouraged. They are thankful for the opportunity for their kids to learn the same priorities that they teach, by example, in a place with such an incredible support system. From the views atop the awe-inspiring Calabasas Hills to the fresh smells around the city to the kids playing flag football in a nearby well-manicured field, Greg and Jeannie know they made the right decision those 10 long years ago to make the move to a little city called Calabasas.