All in the Family: The Jacksons of Calabasas
April 27, 2018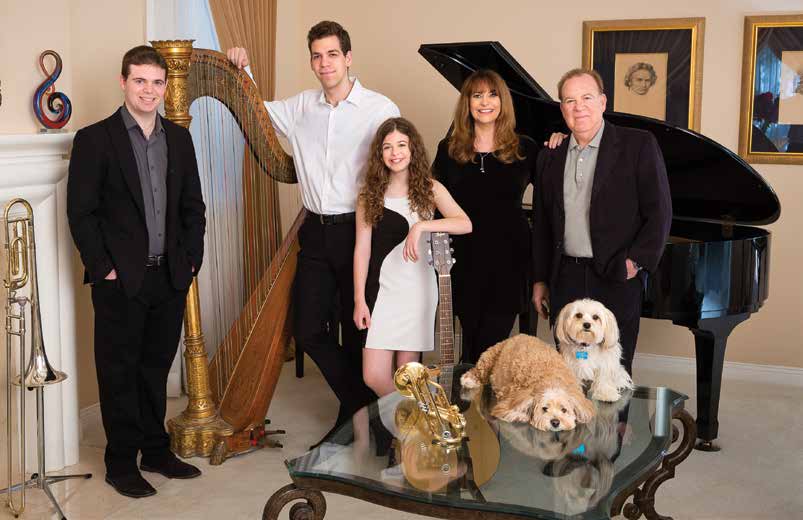 There is something to be said about going into the family business. To share a passion with those that you love most is truly a special thing. For the Jackson family of Calabasas, the entertainment industry has become an incredibly important part of their lives. With Calabasas' close proximity to the heart of the film, television, and music industry, David and Shauna, along with their three talented kids, Drew, Brandon, and Riley, are involved in various parts of the industry's many
niches. Their love for being a part of the creative process has taken this passionate family to many amazing places. Yet, for the Jackson family, there is no place like home.
The granddaughter of Eastern European immigrants, Shauna Shapiro grew up in Edmonton and Calgary in Canada. With a father who had escaped Nazi-occupied Poland and achieved success
as a hotel owner, Shauna was taught the importance of working hard from a very young age. When her hardworking and successful father passed away in his late 40s, Shauna decided to heed her mother's advice and honor his memory by applying to law school. After she graduated high school in Calgary, Shauna completed her undergraduate education at York University in Toronto before trading snow for surf in sunny San Diego for law school. After law school, she decided to take the bar in California. While awaiting the results, Shauna moved up to Los Angeles, got a job in the law department of a film production company called Cinetel Films, and never looked back.
David Jackson grew up in Detroit, Michigan. From a young age, David's mother, a professional harpist for the Detroit Symphony Orchestra, instilled in him a love of music that would eventually help shape the path his life would take. When the time came, David attended Michigan State University and was chosen as one of the top three seniors of his graduating class. After receiving his juris doctor degree, summa cum laude, from Wayne State University in Detroit, graduating in the top four of his class, David was offered a full scholarship to University of Illinois to earn his Master of Law.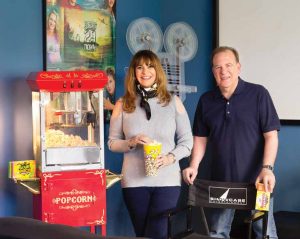 David then moved to New York for some time to clerk for a federal judge and was later admitted to both the Michigan and California bars. All along the way, David's true passion begged for attention. Eventually, he found his way to Los Angeles to pursue his first love, music. David soon found himself working as a lawyer at Capitol Records. Not long after, David was recruited by MCA Records, where he served as vice president of business affairs. After a fruitful tenure with MCA, David started a successful private practice, specializing in entertainment law. One of his clients was Cinetel Films, where he met a passionate, young, in-house entertainment attorney who had just passed the California bar.
David and Shauna began dating and fell in love among the magic of Tinseltown. In 1989, the pair married, and this future industry power couple moved to an up-and-coming Los Angeles suburb called Calabasas.
With the amount of talent in this new family, it was only a matter of time before the two co-founded their own distribution and production company. With the help of Mike Curb of Curb Records, Curb/Esquire Films was born in the Southern California sun. The company set out to produce and distribute music-based films and ultimately expanded into all genres, including producing films for RCA/Columbia. After five years, David and Shauna spun off into Showcase Entertainment, Showcase for Kids, and SC Global Media, known as the SC Group of Companies. David and Shauna's Showcase Entertainment was ranked as one of the top three international distribution companies by one of the major international trade publications. Showcase is a long-time member of the Film and Television Alliance, and they have produced, distributed, and marketed over 200 feature films and television series.
Part of the draw to Calabasas, according to Shauna, is that "[it] has been the perfect place to raise a family. It's quiet and suburban, with a wonderful sense of community, especially since The Commons was built." The Jackson boys, born in 1990 and 1993, and their sister, Riley, born in 2005, have spent their whole lives in Calabasas. "Not only that," adds Shauna, "but it's also nice to be a short ride away from everything else that Los Angeles has to offer—especially the Lakers, Dodgers, UCLA, seeing shows at the Pantages and even Disneyland!"
The boys both went to Jewish day schools throughout their adolescence. They attended Heschel West Elementary School, Heschel Northridge Middle School, and New Community Jewish High School, now de Toledo High.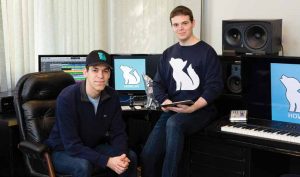 Drew is now 27 years old and living in a condo in Brentwood. He is Director of Business Affairs, International Media Networks for Sony Pictures Television. Back when Drew was in the midst of graduating summa cum laude from UCLA with a bachelor's degree in political science and graduating with honors from UCLA School of Law, he started his career in the entertainment industry. He was able to travel to film festivals around the world and interact with international film buyers.
Twenty-five-year-old Brandon also graduated summa cum laude from UCLA and is about to graduate with honors from the University of California, Berkeley School of Law. He has many exciting career moves under his belt already, including working in Silicon Valley with GoPro and in Canada at the Toronto International Film Festival. He worked as a Summer Associate at the famed law firm Greenberg Glusker, where he plans to work after graduation.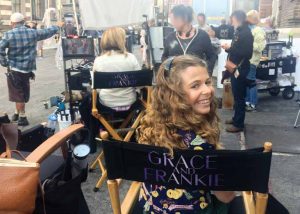 Riley, just 13 years old, is already a working actress. She loves to perform and had a leading role in a film produced for a major network in France and recently played a young Lily Tomlin in the Netflix series Grace and Frankie. Riley went to Round Meadow for elementary school and is now in the GATE program at AE Wright Middle School. Not long ago, she had her Bat Mitzvah at Temple Aliyah in Woodland Hills.
The Jackson family has enjoyed traveling together to film festivals around the world. "It has been incredible being in the position to have our kids see the world and appreciate cultural differences especially seeing that we are all more the same than we are different," says mom Shauna. The Jackson men had the unique experience of summer "baseball trips," ultimately attending a game at every Major League Baseball stadium in North America, a great bonding experience for this close-knit group.
Between developing a social media app called Howlyr — an app set to launch this fall that will utilize pop culture to create the next evolution in text-based communication — to movie and tv pilot development, the Jackson family finds many opportunities for bonding. Shauna has also started a brand called Momipedia. Essentially the mommy A-team, Shauna called on her expert-mom friends to help new mothers who are "sweating the small stuff" get their information from experts who know what they are talking about rather than getting often incorrect information online. Shauna is also passionate about philanthropy. She works with Canada's Asper Foundation, a family foundation that spearheaded the $351 million Canadian Museum for Human Rights. She is the co-chair of the Los Angeles Committee of the Asper Foundation's World's Jewish Museum in Tel Aviv, designed by world-renowned architect Frank Gehry. Shauna explains, "The World's Jewish Museum will be a landmark destination and performing arts center overlooking the Mediterranean that will celebrate Jewish contributions to humankind in such areas as medicine, the arts, technology, and philanthropy. It is primed to change the narrative of the Jewish people from one of oppression to one of celebration in order to make this and future generations of Jewish children proud of whom we are as a people."
By Pax Ansley
Photography and cover by Marvin Steindler