The McColm Family: Making It Better
July 1, 2018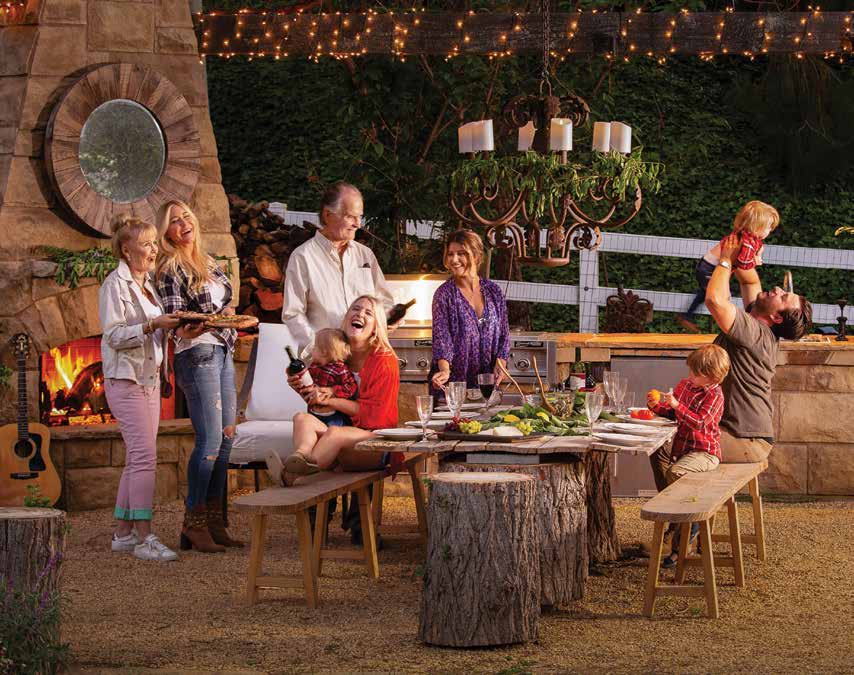 One of the noblest pursuits a human being can undertake is to try to leave the world a better place. It's not an easy task. Making this kind of difference takes dedication and a genuine love for people and the planet that can only come from the heart. It's also a huge load, far too heavy for one person to shoulder. For Jennifer McColm and the rest of the McColm clan, the mission started with planting seeds in just one town— Bell Canyon—with the hope that one day they would grow.
Jennifer McColm is a certified organic farmer. She is the founder of the California Certified Farmers Markets and is the largest organizer of certified farmers markets in Southern California, including our very own Calabasas Farmers Market. Jennifer has lived on a dreamy, picturesque farm in Bell Canyon for the past 27 years. After growing up in Tarzana, Jennifer set out to find a place to call her own. At first drawn by the dramatic canyons and rock formations, Jennifer quickly fell in love with Bell Canyon, the place she calls, "The best kept secret in the Valley."
Jennifer's passion for farming started at a young age. Growing up on farmland in Tarzana, Jennifer spent the summers harvesting strawberries and lemons from the family groves to make her very special honey-strawberry lemonade. Though her farming roots run deep, her food choices were not always so healthy. Jennifer was a child actress. Much of her work came in the form of national commercials for popular household brands. "I was the little girl in the Wonder Bread commercials," says Jennifer. "I loved filming them because I got to eat all kinds of Wonder Bread!" Much to her health-conscious mother's dissent, Jennifer could not get enough junk and processed foods—a far cry from her current farm-to-table lifestyle. It was not until a major health scare that Jennifer began to wake up to the importance of what she was putting in her body. "I started reading and learning about health," recalls Jennifer. "I connected very quickly that food should be used as our medicine." Since her "wake-up call," organic farming and living has become a way of life for Jennifer and her family.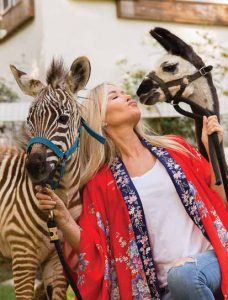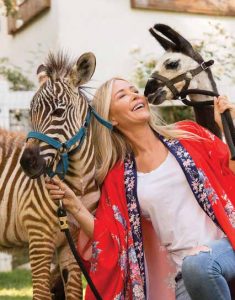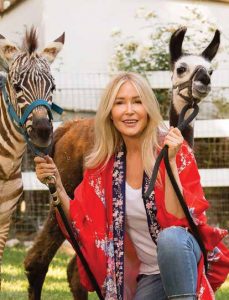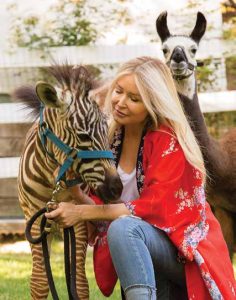 Soon after moving to her beautiful home in Bell Canyon, Jennifer married and had her first child, a sweet baby girl named Brittany. Over the next seven years, Jennifer had two more children, a daughter named Brogan and a son named Canyon.
During the time that Jennifer spent as a stay-at-home mom, she started to farm the land around her gorgeous Bell Canyon property. Before long, Jennifer got serious about her produce and earned the respected title of Certified Organic Producer. Her delectable crop delighted her family and close friends, and pretty soon, the demand for her fresh produce became widespread throughout the close-knit community of Bell Canyon. With more demand than her relatively small farm could supply, Jennifer soon realized that she needed to think outside the box. In 1998, the year her son Canyon was born, Jennifer got the idea to invite small-time organic farmers to set up a market in her neighborhood. And with that, Jennifer's first farmers market opened up in Bell Canyon.
Since her very first market in '98, Jennifer has organized many more and currently organizes over 22 organic farmers markets in Los Angeles and the surrounding areas. Her well-curated markets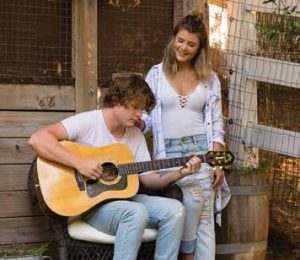 feature some of the best organic family farms in California. Part of her markets' allure is that they have so much more than fresh produce. "We have an authentic French artisan baker, a German family making the best sausages, a Lebanese family making incredible sheep's milk yogurts," explains Jennifer. "Locally grown, beautiful flowers and orchids are sold at the market. I mean, it has everything!" To say that Jennifer is passionate about her markets and what they symbolize to the community is a gross understatement. One of her favorite things about her position in the CCFM (California Certified Farmers Markets) is her frequent visits to farms around the state. During her visits, Jennifer is able to research growing trends, discuss expansions, and of course, make sure every California-certified organic tomato, fig, or carrot that graces the shelves of her market is grown where and how it should be: right here in California.
Jennifer has been lucky enough to travel the world in pursuit of organic farming research and experience. Without fail, her first stop in a new place is always the market. "I realized at a very young age that the market place is where you learn about the culture," says Jennifer. "I just knew I loved the environment, and I felt most at home and like myself in those places." In addition to her role as the owner and president of CCFM, Jennifer has also sat on the board of the California Department of Food and Agriculture as an advisor on organic farmers markets and serves as the Chair Emeritus of Raw Inspiration, a nonprofit organization dedicated to educating people about the importance of eating healthy and eco-sustainability.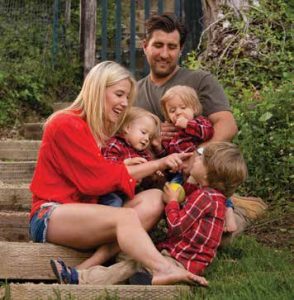 While Jennifer is not knee deep in organic produce, she loves to travel, host outdoor dinner parties, and spend time with her beautiful children. Her eldest, Brittany, now 27 years old, is a mother herself. She lives in Woodland
Hills with her husband and three adorable children, River, 3, and twin 1-year-olds Zeke and Kai. Grandmother Jennifer could not be more proud: "My three grandchildren are helping me with the kids' section of my Farmers Market Cookbook. They are excellent subjects because they are all a bit finicky!" Jennifer's 25-year-old daughter Brogan works as a hair stylist in the Calabasas area, and her 20-year-old son Canyon is a musician; both live with Jennifer at her Bell Canyon home.
The McColms are extremely family oriented. Every Sunday they gather at the beloved family farm in Bell Canyon—surrounded by mini goats, chickens, mini sheep, a pig, a horse, a donkey, a mini cow, five dogs, and two birds—to enjoy a true farm-to-table feast. From Brittany's fresh-roasted vegetables and chicken to Brogan's mouthwatering heirloom tomato-and-basil bruschetta, cooking healthy does not need to be boring. "We use much of what we grow on the farm in our dinners," Jennifer proudly recounts.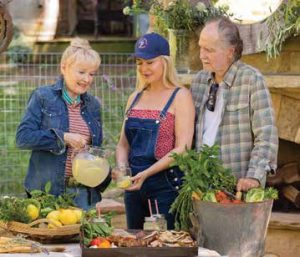 When it comes to maintaining a healthy lifestyle or making the choice to reevaluate your health, Jennifer reveals that daily rituals are everything. "Get some empowering rituals! Do two or three things every day toward a healthy lifestyle." Jennifer's daily rituals include drinking three liters of water; eating clean, organic food; getting 15 minutes of sunshine; enjoying good, quality belly laughs; taking a trip to one of her 22 local farmers markets; and importantly, quieting her mind, controlling her mental focus, and asking herself some good, quality questions such as, "How can I make it better?" For more information on California Certified Farmers Markets, visit CCFM.com.