The McGraw Family
March 10, 2017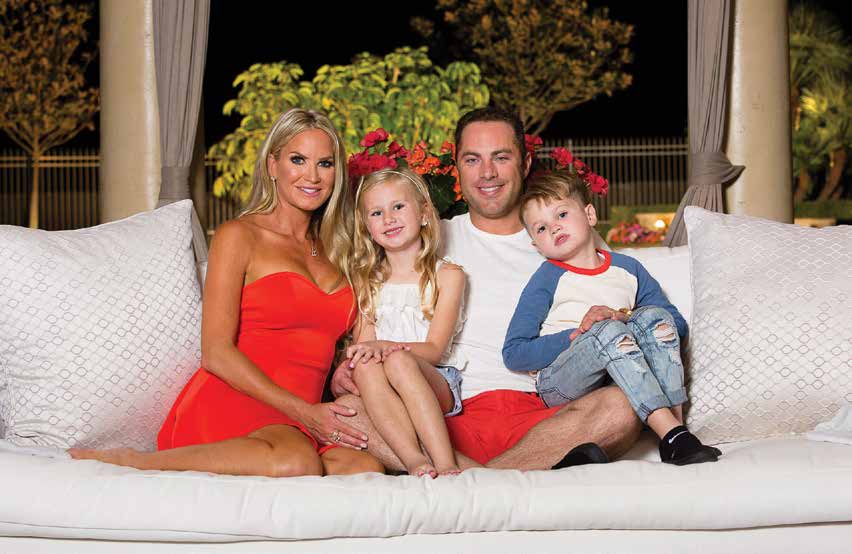 It is Saturday morning in The Oaks Estates of Calabasas. The McGraw family sits on a blanket in their backyard enjoying doughnuts from their local favorite, Blinkies Donuts of Woodland Hills, planning their day. Warm, golden rays of Southern California sun caress the grinning faces of two very happy children. While the kids savor the doughnuts, their loving parents, Jay and Erica, savor the moment. For the McGraws, family is always the highest priority.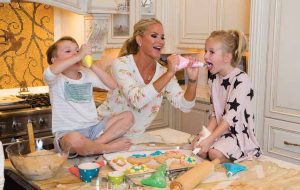 Jay and Erica, along with their two children, Avery and London, moved to Calabasas from Beverly Hills almost six years ago. With Jay originally from Texas and Erica from Minnesota, the couple wanted to raise their children in a place that reminded them more of home. While the great schools and gorgeous houses originally attracted the McGraws to Calabasas, the welcoming feel of the neighborhood and the community sealed the deal. Jay and Erica both grew up riding bikes, playing with neighborhood kids, and going to block parties. It was incredibly important to them that their children experience the same.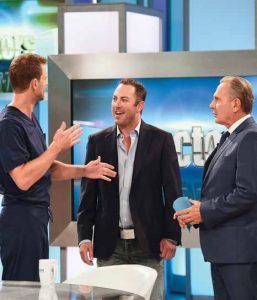 Jay McGraw is the son of well-known TV personality Dr. Phil and best-selling author Robin McGraw. "They are amazing parents," says Jay. "And amazing grandparents," adds Erica. "To see 'Dr. Phil' be such a soft and loving grandfather is so fun, and Robin always make the kids feel like they are the center of the universe. They are a special part of the kids' lives."
Jay received his B.S. in psychology from the University of Texas and his J.D. in law at Southern Methodist University. He is the president and CEO of Stage 29 Productions. He also serves as the executive producer on numerous TV productions, such as The Doctors, Bull, and The Amber Rose Show. Jay is a #1 New York Times best-selling author of numerous books focused on helping teens with life strategies.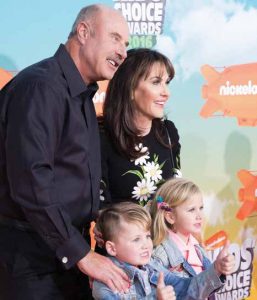 "TV has played a central role in our lives," he says. "Erica and I were both cast in the show Renovate My Family, which is where we met. So, we met on the set of Renovate, revealed the gender of our kids on the set of The Doctors, and introduced them both on the set of Dr. Phil."
Erica McGraw, formerly Erica Dahm, studied at the University of Minnesota before she moved to Woodland Hills with her sisters. Erica, an identical triplet to sisters Jaclyn and Nicole, loves working as an actress and model and is now focused on being an amazing mom. Erica enjoys staying active and playing tennis and golf, but most importantly, she enjoys running around with her kids.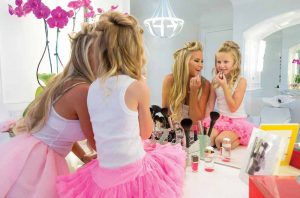 Jay and Erica's 6-year-old daughter, Avery, is a first grader at beloved Viewpoint School of Calabasas. She loves to dance and play tennis with her mom and little brother, who she adores. London, the McGraw's 5-year-old son, attends Cornerstone Preschool. He also enjoys tennis, golf, and baseball, especially his Dodgers, "GO BLUE!" Jay and Erica cannot wait for London to start Viewpoint School next fall. The family shows their support for the school they love so much through volunteer work.
From memorable nights of chips, salsa, and margaritas at Sagebrush Cantina (where Erica and her sisters first visited over 19 years ago) to turtle watching at The Commons, the McGraw family loves that Calabasas is a community where "everyone knows your name." As Erica says, "We have so many friends here. We love raising our family in such a supportive community." And Jay adds, "We have found everything we could want, here in Calabasas."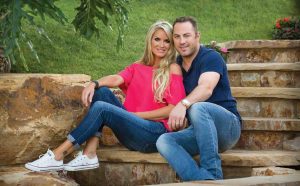 When the McGraw family is not out on the town in Calabasas, they are out traveling the world together. "You really get to know someone when you travel with them," Erica explains. "Jay and I discovered that we usually wake up in the morning on the same page. Be it mimosas and brunch or a trip to the gym together, we are usually side by side." From relaxing at their home in Cabo San Lucas to snorkeling and waterskiing in the Sea of Cortez to being snow bunnies in the Alps, traveling for the McGraw family takes away the stress of daily life. "It reminds me of when we first started dating," muses Jay. "It brings you back to being infatuated with each other," adds Erica. "It reminds us to just be best friends."
While the family is not out traveling, they love enjoying their beautiful home in The Oaks Estates. This fun-loving family delights in having friends and family over for backyard barbecues, swim parties, tennis, and Bocce ball tournaments. Above all, the McGraws make time for family. From making it a priority to have family dinners together to family bonding mornings to start the day right, this McGraw unit knows that the strongest bond of all is love.
By Pax Ansley
Photography by Marvin Steindler