Discovering the Treasures of Calabasas : The Hartooninans
March 16, 2017
"The home should be the treasure chest of living." ~ Le Corbusier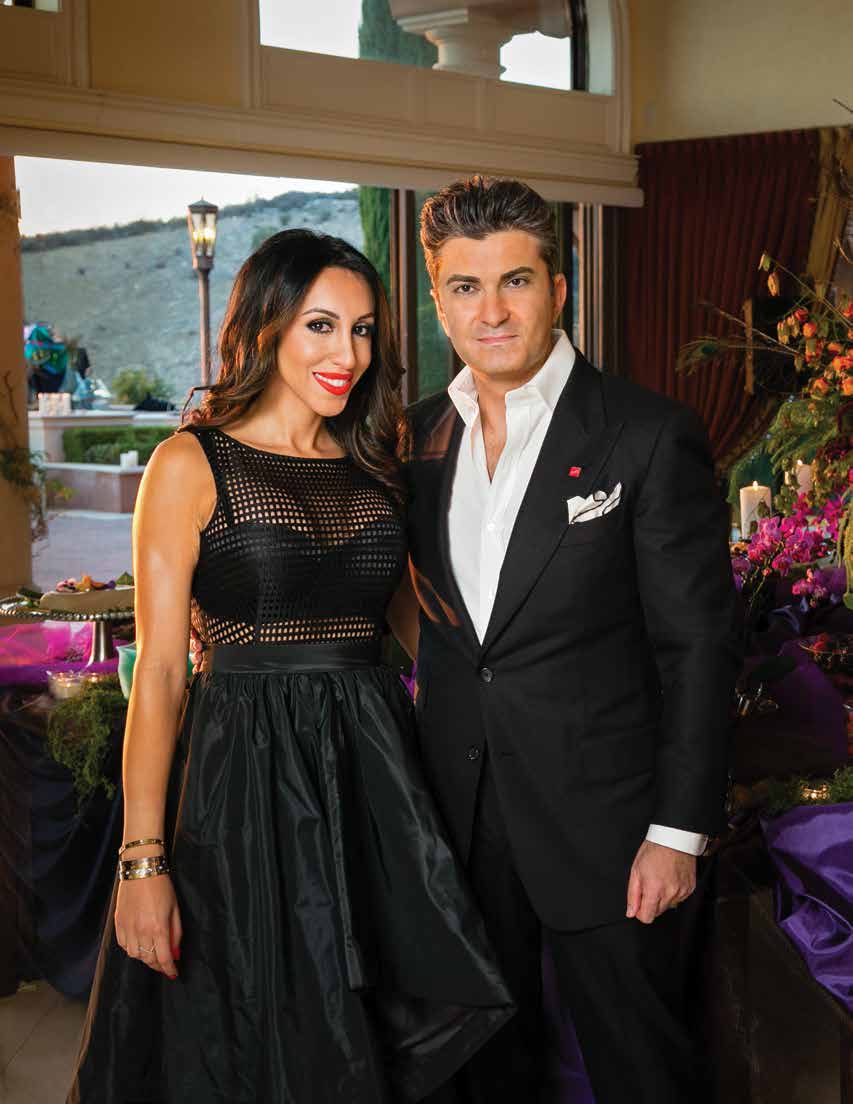 For the Hartoonian family, Calabasas has become a treasure chest of experiences and adventure in every possible way and so much more. Emil Hartoonian and his wife, Ellie, along with their three boys, have lived in a stunning house in The Oaks for a little over six years now. Originally residents of Porter Ranch, the Hartoonians made the decision to move into our remarkable community for a variety of different reasons. Like so many young families that make the move to Calabasas, the Hartoonians loved the amazing schools, the sense of community, and the world-class amenities, along with the privacy and security. In fact, most of the young couple's friends already lived in the area. Yet, for Emil, his ties to Calabasas ran far deeper than all that. Emil's love for Calabasas had already began to blossom several years before, in a much more professional setting.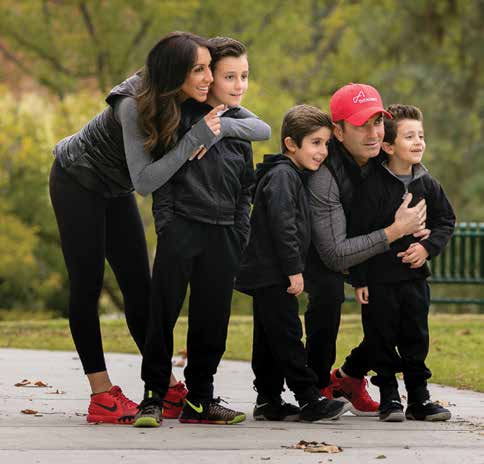 Emil and Ellie are in the real estate business. Before moving to Calabasas, Emil spent several years working in the area as an agent for a local real estate brokerage. And recently, they moved to well-known luxury real estate brokerage The Agency. After becoming personally acquainted with what Calabasas has to offer, Emil became hooked and has been hooked ever since. To show his passion and intimate knowledge of the city of Calabasas, The Agency has recently named Emil a managing partner for the new expansion of The Agency in Calabasas. Emil has taken to the position with enthusiasm and optimism. "We are bringing about a change in the real estate world. We are all about collaboration, communication, and information sharing."
Ellie is recently licensed and is taking to the real estate world very well. "She has the personality for it," gushes Emil. "She is very warm and welcoming. She will be wonderful for this company." To say that Emil and Ellie are personally invested in this town is certainly an understatement. The love the couple has for Calabasas is crystal clear. "Since I am often times the first face people see when looking to move into the community, I take my job very personally," Emil reveals. When clients come to him with specific questions about the area, like where to shop for the most beautiful jewelry, the best Italian food, the best schools, or even a good tradesman, Emil is able to draw from his own experience in raising a family in Calabasas. He is able to help his clients support local businesses and get acclimated quicker. In his own words, he is able to "bring the community together." He adds, "My intimate knowledge of this beautiful city is my forte."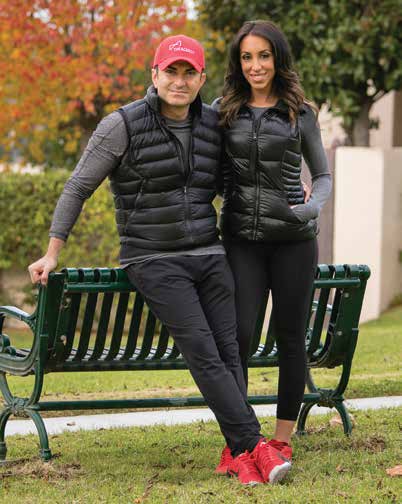 When Emil and Ellie are not working up a sweat in the local gym, the couple love taking their boys out on the town to try new restaurants. "Ellie and I are foodies, and we love getting the kids involved in trying new things." During the week, Ellie's culinary skills take the spotlight. "Like her mother, Ellie is an amazing cook." Emil proudly goes on to say, "The kids love the traditional Middle Eastern and Mediterranean dishes she prepares."
Like their parents, the Hartoonian boys have become very integral little parts of this community. Ariyan, the oldest, at 9-years-old, attends Carden Conejo school in Westlake. An emerging food connoisseur, Ariyan takes cues from his father's adventurous palette and trusts his parents' taste. "Most of the time he just says, 'I'll want what you are having.' For a 9-year-old, he is really starting to know his tastes," boasts proud father Emil. Ariyan also loves basketball and is an amazing artist as well.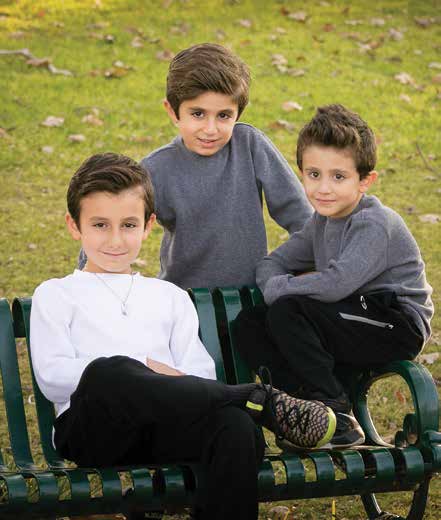 At 6-years-old, the middle Hartoonian son, Arshan, loves art. His creative side shines through with his many beautiful projects and art pieces. "He has the biggest heart and charm for such a sweet little boy," admires his loving parents. He, like his older brother, attends Carden Conejo and loves to play basketball.
The youngest Hartoonian boy, Arman, is just 4-yearsold. Arman attends Boulevard School in Woodland Hills. He is the builder of the bunch. With a wild and crazy imagination, the youngest boy in this motley trio keeps his parents busy. He is a non-stop fountain of gushing energy.
Emil and Ellie certainly understand the nuances of building a lifestyle and home in Calabasas. With their three young boys brimming with energy and curiosity, the mantra of this family has become "What's next?" For a close-knit family like the Hartoonians, finding new and exciting things to do in the area is both the challenge and the reward.
Emil and Ellie have tried to instill in their boys a sense of adventure. These busy parents find themselves having to stay one step ahead of their energetic trio. Keeping these boys engaged and occupied is a full-time job in itself. Always trying to keep things fresh and interesting, the Hartoonians of Calabasas continue to explore the undiscovered treasures in their own backyard.
By Pax Ansley
Photography by Marvin Steindler