The Mathews Family: Fostering Team Spirit Throughout the Southland
May 1, 2022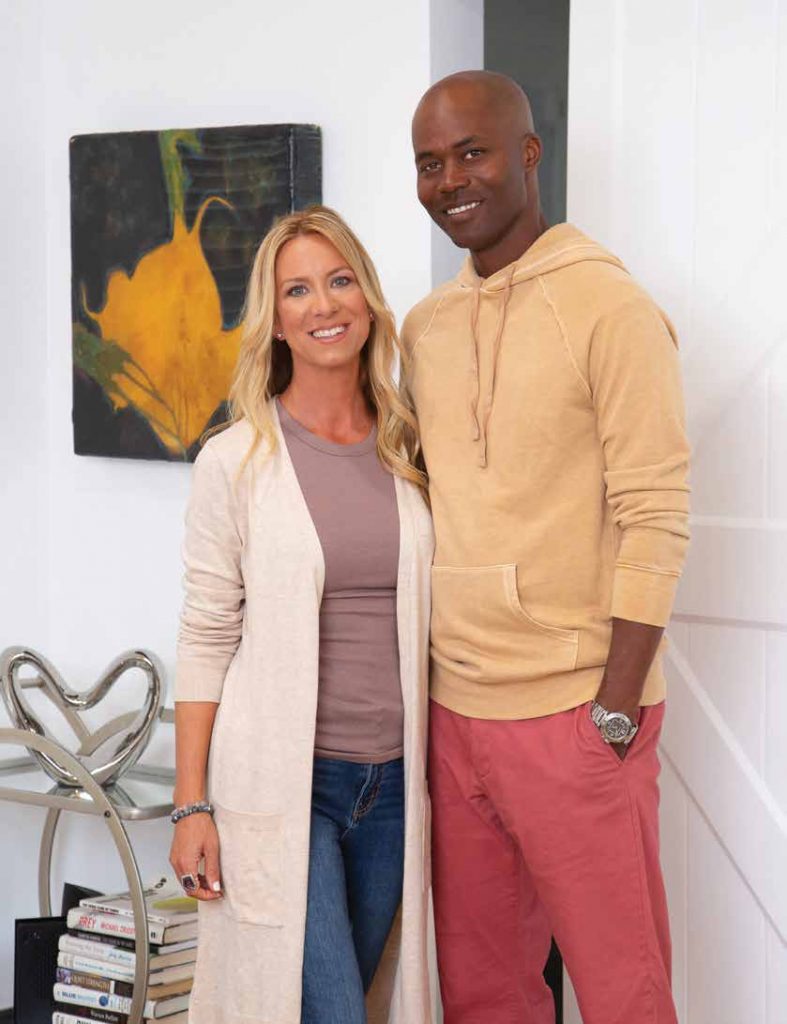 The sports-loving Mathews family includes Gerald Mathews, Casandra Walker-Mathews, and their three sons, Grae (12); Gavin (8); and Garrison (4). Tennis pro Gerald and realtor Casandra relocated from Texas 15 years ago to enjoy Southern California's competitive tennis culture and grow their businesses. The family eventually settled in Woodland Hills. As an active family that loves exploring, they fell in love with California's incredible outdoors. "We love the small community feel of the valley and being a short drive from all the adventurous things we like to do, such as surfing, hiking, wine tasting, and snowboarding," says Casandra. "You can find us playing tennis or golf together or riding bikes and surfing at the beach. At home, we enjoy playing games and singing the night away while watching musicals."

A former multi-sport athlete, playing soccer, basketball, baseball, and tennis, Gerald considers multi-sport learning the best way to excel. He's built a successful business, Team G Tennis, courting the finest well-rounded athletes, training tennis players for collegiate and professional tennis, and helping them reach their full potential without losing their enthusiasm for the game. "Creating the highest-level players is a skill and passion of mine," says Gerald. "What makes me different is that I've crafted the most fun and productive training environment in the industry. I love providing a high-quality, realistic training experience to a great number of the youth in Calabasas and the surrounding areas."
A Texas native, Casandra came to California as a retail manager with her favorite brand, BCBG, and eventually used her fashion, styling, and public relations background to launch her own PR agency. After spending 15 years consulting with international consumer brands at her agency, RCW Media Group, Casandra redirected her attention to starting her beautiful family. Her desire to maintain a strong work-life balance led to the first home she purchased in California being featured on House Hunters Renovation.
Growing up in a family of builders, plumbers, and electricians, along with her experience on the HGTV project Fixin' to Reno, a new interest in real estate and investment sparked for Casandra. Incorporating more than two decades of marketing with real estate, Casandra currently helps clients buy, sell, lease, or invest in California real estate at Equity Union Real Estate.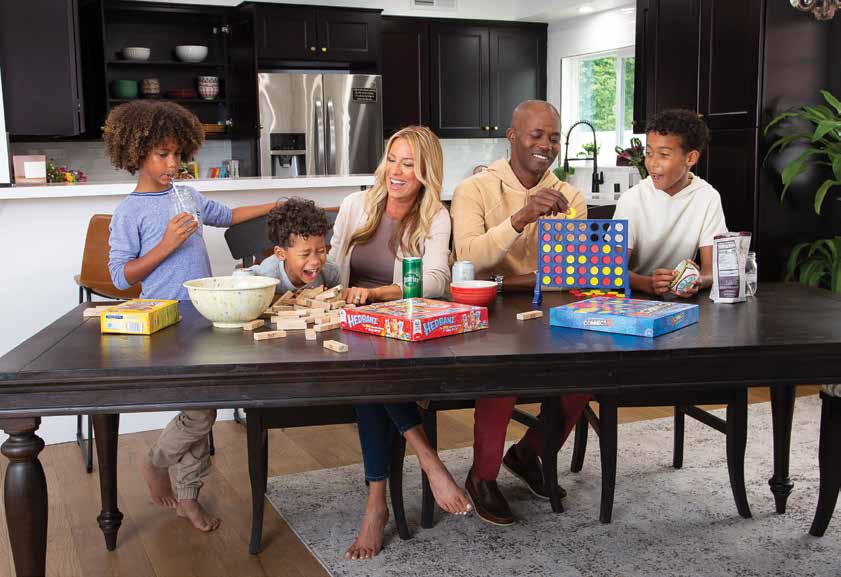 The Mathews children definitely inherited their passionate, ambitious genes and incredible agility from their parents. "We've created little humans who possess a wide range of experiences in the arts and sports and a foundation in Christianity," says Gerald. "Our goal is to nurture balanced individuals who show compassion and respect for others." Eldest son Grae plays football and tennis in Calabasas and attends school at Faith Baptist. Gavin plays tennis and basketball and attends school at Woodlake Elementary. All three boys enjoy performing and have been in a few feature films and over a dozen national commercials. The youngest, Garrison, already shows promise in tennis, soccer, and modeling. Grae and Gavin appeared together in a movie, The Big Bend. "Our children are competitive athletes and accomplished models and actors," says Casandra. All three boys modeled for brands such as Nike, Ralph Lauren, Target, Sam's Club, CVS, and many others.
These two college sweethearts, Casandra and Gerald, first met 24 years ago in their hometown of Beaumont, Texas. After traveling the world separately, they rekindled their romance and settled in California to raise a family. These days, the Mathews can be found at Juicy Ladies for after-school snacks and Porta Via for family dinners. The couple discovered the Olive & Fig Jazz Bar for date nights—which they look forward to visiting more often. The family also enjoys spending quality time at home hanging out in their backyard. At any given time, you will find the boys playing tennis, basketball, or skating on their newly renovated tennis court.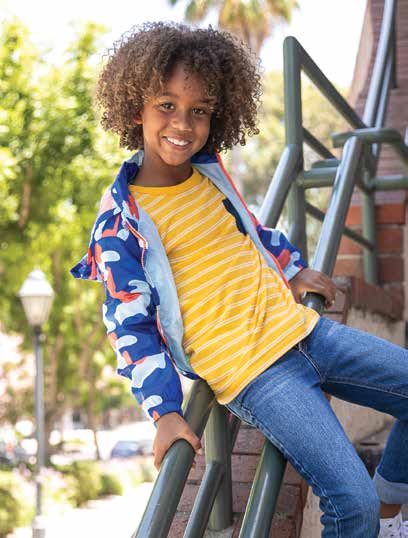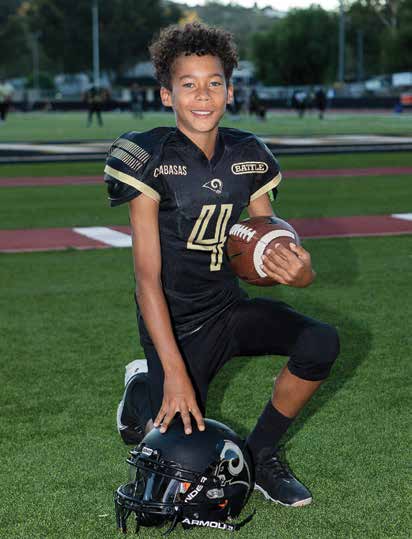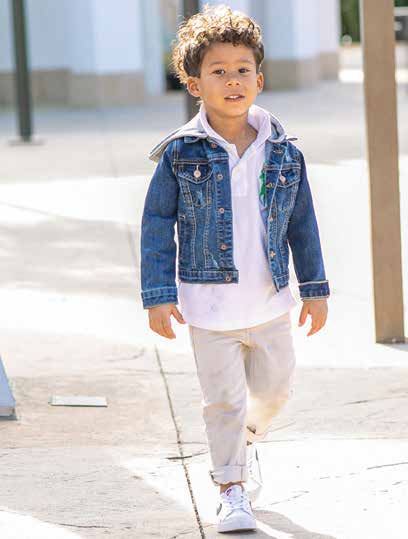 The couple returned to Texas in 2019 for a "bohemian country-chic" wedding celebration at Rock 'N Dollar Ranch to highlight their country roots with a modern twist. The ceremony was held beneath a DIY altar backdrop featuring rustic branches and over 250 hydrangea flowers designed by artist Darrell Troppy. "We lit a unity candle during the ceremony," says Casandra. "Since we've been dating for 22 years and already have three children, we wanted to include them in the candle lighting with us. We have not done things traditionally, and that is okay. We love with our whole hearts, and that is all that matters."
When not finding the perfect home for a client or producing the next great tennis star, the couple loves to visit National Parks with their children and explore all that Southern California has to offer. Gerald adds, "We look forward to adding many more memorable vacations to the list." That clearly sums up this model family to a tee.