Taking Education to Heart: The Chernin Family
August 31, 2021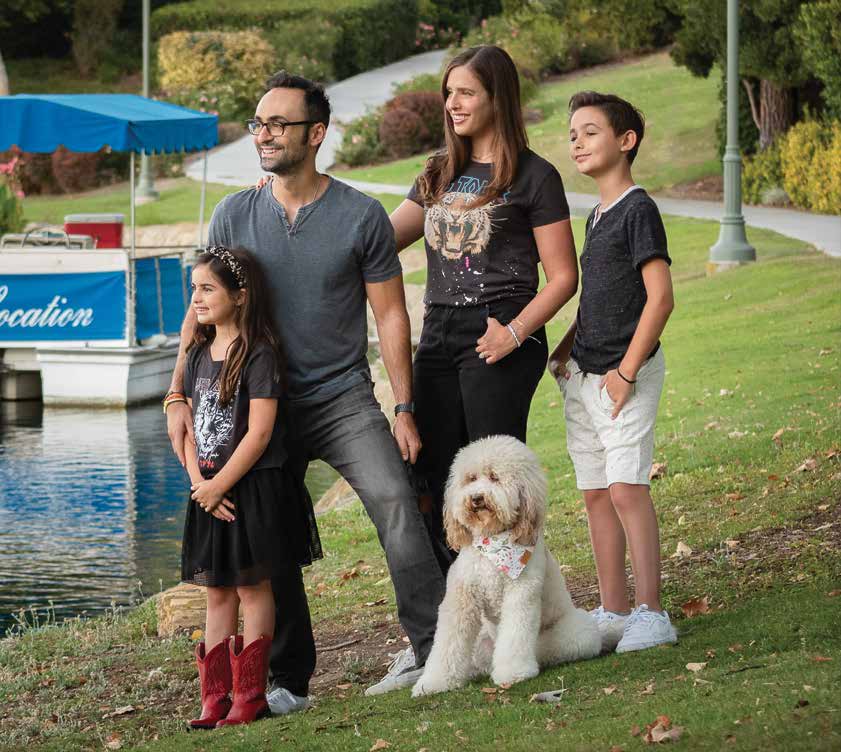 Andrea Chernin grew up in Calabasas. After graduating from Calabasas High School, she attended college at UCLA, majoring in psychology with a minor in public policy. In 2001, the proud Bruin met husband-to-be Simon Chernin while living in Westwood. They eventually returned to Calabasas when their son was about to enter kindergarten. They've since settled happily with their two children, Leo and Rebecca, and one friendly Bernedoodle pup (Bernese mountain dog and poodle) named Ruby.

"The magnetic pull back to Calabasas was strong," explains Andrea, "so we moved to Calabasas in 2011. We love this community. Living lakefront on one of the 'Finger Streets' of the Calabasas Lake, Park Serena, we've made a tight-knit group of friends who are so special to us. All of the parents are friends, and luckily, the kids get along, too."

"We always say that we are each other's chosen family," adds Simon. "We realize we're so fortunate to have one another. We also truly appreciate Calabasas with its great schools, ease of getting around, and walkability. This town offers everything we'd ever need or want as a young family."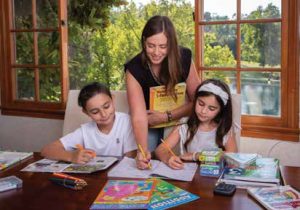 Education is especially near and dear to the Chernins. Andrea earned her master's degree in cross-cultural education that allowed her to teach fourth grade at her alma mater, Hidden Hills' Round Meadow Elementary School. She later founded Illuminate Educational Therapy Group in Calabasas and Santa Monica. Andrea serves as executive director, working with students with learning differences or in need of a little extra support.

During college, Andrea tutored her peers at the Academic Advancement Program for historically underrepresented students. "I enjoyed the rewarding experience of working one on one with students so much that I began my own tutoring private practice. While teaching later at Round Meadow, I had several students in my class who seemed to learn differently than the other students." Andrea grew intrigued by their self-taught compensatory strategies. Longing to learn more about special education, she enrolled in California State Northridge's Educational Therapy Certificate Program.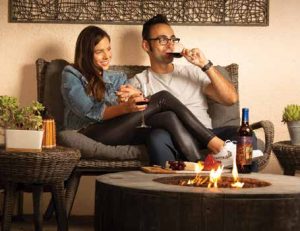 Simon also attended Cal State Northridge, earning a degree in marketing. Seven years ago, he combined his interest in psychology and marketing to cofound an online advertising company, Userwave, an ad network specializing in social-influencer marketing and audience development for content publishers. "I've always been fascinated by the human psyche," says Simon. "I'm on a never-ending pursuit of what makes a person think, consider, and decide. I guess this is why I love what I do: engage, educate, and influence. That really is the key to marketing, isn't it?"

These days, the key to this family's happiness includes living amidst the serene and visually stunning backdrop of Calabasas. "The park around the home is perfect for families who love being active," says Simon. "We can walk around the lake, the Commons, our friends' homes, and Andrea's parents' house where she grew up on Park Ensenada." The family also spends time swimming, watching movies, trying out new restaurants, and taking boat rides on Calabasas Lake.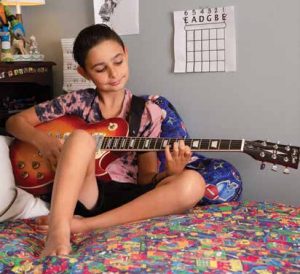 Ten-year-old Leo attends Bay Laurel Elementary. He also loves spending time with his friends, theatre, creating and editing films, playing guitar, tennis, swimming, and practicing Krav Maga, the art of self-defense. Eight-year-old Rebecca also goes to Bay Laurel. She enjoys reading, writing, fashion, art, shopping, and hanging out with her friends. Leo and Rebecca's parents encourage their blossoming creativity. Simon helps them create science projects and videos for their YouTube channel. He also posts some humorous videos of his own. They also enjoy riding the Peloton bike, working out, and playing with their adorable 2-year-old, sable-colored pooch, Ruby.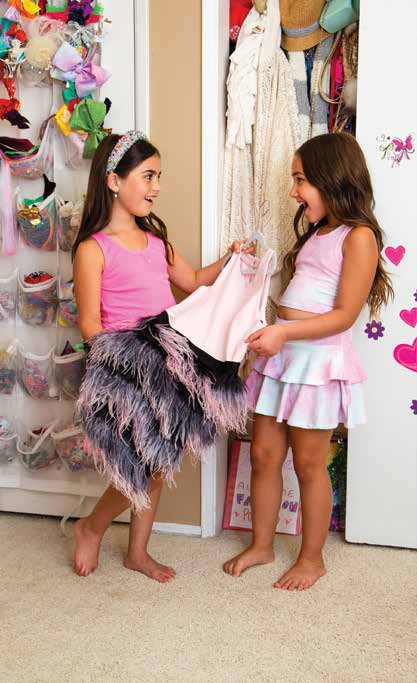 When the travel bug strikes, the family heads to Cabo, which they adore; New York; or other areas along the East Coast. They also enjoy "staycation" visits to Laguna, Ojai, Palm Springs, San Diego, and Santa Barbara. Closer to home, they love exploring all L.A. has to offer, from concerts at the Hollywood Bowl to strolls along the Santa Monica Pier. They also enjoy dining out at some favorite local haunts, such as Shibuya, Moody Rooster, and Nonna for Italian food. The kids are big fans of Rosti, Fresh Brothers, and Lovi's. Andrea and Simon also started a pandemic-era Friday night "TGIF" tradition. They introduced their kids to old 90s sitcoms in the car with their favorite In-N-Out burger, recreating the excitement of those Friday nights when you couldn't wait to see what new predicaments Steve Urkel was going to get himself into.

"We weren't actually looking for a home on the lake, but when we went to the home's open house, the water views were unforgettable, and we fell in love," explains Simon. "We made an offer on the house and never looked back. We are honored to represent a city that is so special to us and feel so blessed to be able to raise our kids in such an incredible place."