Sharing a Passion for Healing, Fun, and Family: The Andersson Family
October 30, 2021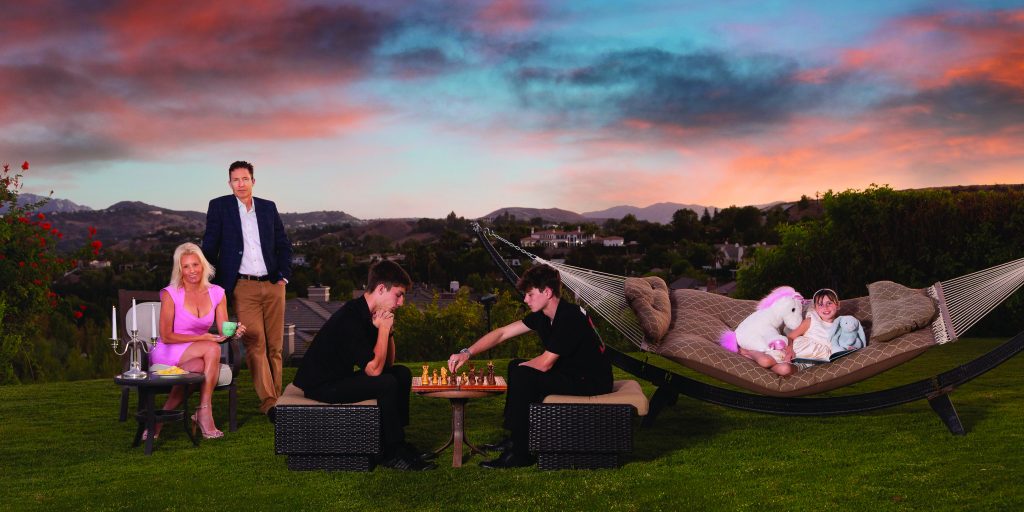 Dr. Suzie Bash and her husband, Dr. Peter-Brian Andersson, share a passion for neurology, a branch of medicine focused on the central nervous system. CEO of Neurology Consulting, Dr. Andersson maintains a private practice, and Dr. Bash serves as medical director of neuroradiology at San Fernando Valley Interventional Radiology at RadNet. She focuses on the application of artificial intelligence (AI) in neuroimaging. Exciting advances are being made using these solutions, including shortened image scan times and improved image quality. There's nothing artificial about this couple's love and respect for each other and their three multi-talented children, sons Atticus, 17, and Hayden, 15, and daughter Sky, a charming 8-year-old with a perpetual smile and infectious laugh.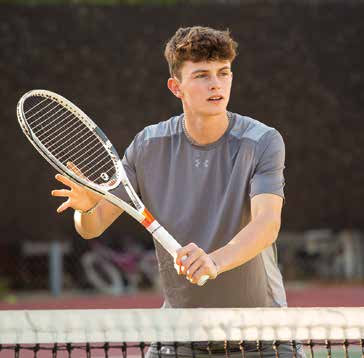 Suzie and Peter-Brian met in San Francisco over two decades ago and moved to Los Angeles shortly afterwards. They eventually relocated from Pacific Palisades to Woodland Hills. They love the local community and have been very happy here for the past 16 years in their beautiful view lot overlooking The Valley. They remain active, hiking at the nearby Ahmanson Reserve, interacting with friends in the community, swimming, and playing tennis at the Calabasas Tennis Club. They enjoy preparing meals and eating al fresco around the fire pit or on their candlelit table in the backyard under the moonlight. They also love dining out at creative new restaurants around L.A.
When not practicing medicine, the couple has great fun spending time with the wide circle of friends they have been blessed with. Suzie explains, "We love to travel and typically go to Oxford, England, once a year to visit relatives. We also visit Mexico most years, where we do fun activities together, such as jet skiing. One of our favorite cities is Cape Town, South Africa. We go back there whenever possible to visit Peter-Brian's mother and hang out with other close friends and family."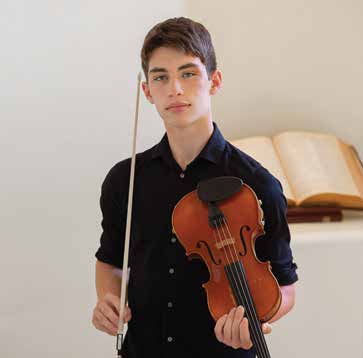 As dedicated as these two doctors are to their patients and careers, their hearts clearly belong to their three children. Their eldest son, Atticus, is a senior at Oaks Christian High School, where he was elected to be their ambassador. A natural-born leader, Atticus serves as captain of the varsity tennis team and tutored Latin to other students at his school last year, which was a great experience for him. His passions include hanging out with friends, finance, and cars. Perhaps his greatest strength is always seeing the best in others.
Hayden, a sophomore at Oaks Christian High School, is a very talented violin player and excellent student. His interests include playing varsity tennis, gaming, working out, and music.

The youngest, Sky, attends Viewpoint School. "Sky is the sunshine in all of our lives, bringing joy to everyone she meets," boasts her proud mom. "She is such a sweet, animated, good-natured child. She loves to learn, create art, tell jokes, and build other people up. Sky is truly a blessing from God in our lives."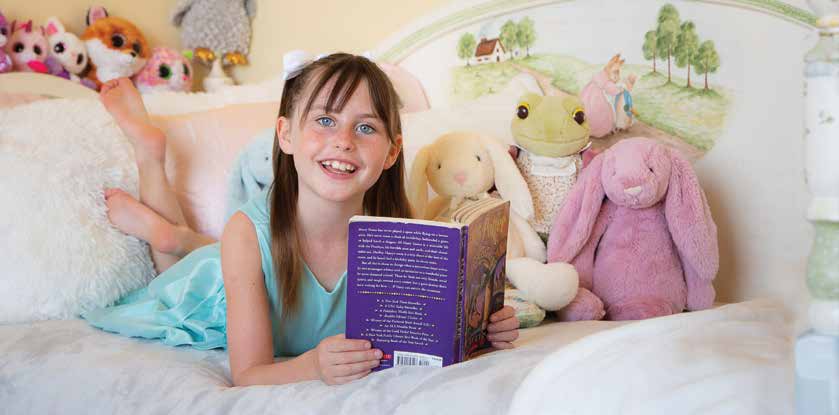 The two doctors also spread plenty of healing light into the world. Suzie's passion and interests lie in her work with AI applications in advanced neuroimaging, which add patient-centric value and quality. She has been a recurring guest on television shows such as NBC 4, FOX 11, Village TV, Channel 6, and KCAL9, as well as radio and podcasts. The doctor is actively involved in AI clinical trials, peer-reviewed publications, editorial boards, and AI-related educational talks and webinars. She also serves on the medical advisory boards of several AI companies. In her spare time, Suzie, a licensed radio DJ who earned a third-degree brown belt in martial arts, also enjoys playing electric guitar, painting, and traveling.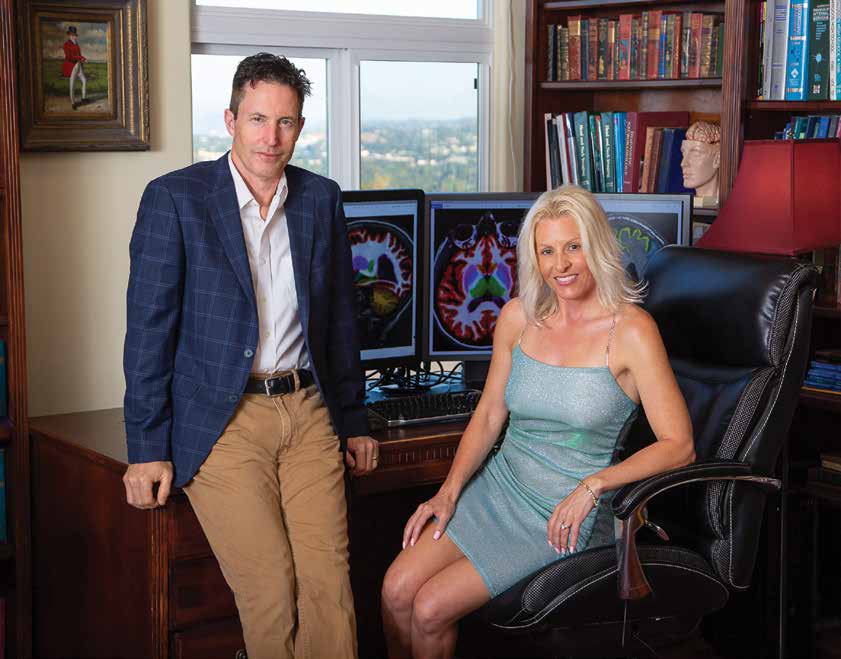 Born and raised in South Africa, neurologist Peter-Brian maintains his busy private practice while working as CEO of Neurology Consulting, Inc. After graduating from medical school i n Cape Town, South Africa, he got his PhD as a Rhodes Scholar at Oxford University before teaching there. He then completed his residency and fellowship at UCSF in San Francisco before joining the faculty at Stanford. Presently, a volunteer faculty member at UCLA, Peter-Brian won several teaching awards. He's also been recognized for many years as Super Doctor in a peer-review process. Outside of medicine, Peter-Brian enjoys writing books, windsurfing, sailing, and playing tennis.
Both Suzie and Peter-Brian especially love spending time with family and friends. All the Anderssons look forward to continuing to share life's adventures together.