Connecting People to Their Better Nature: The Schwartz Family
December 29, 2021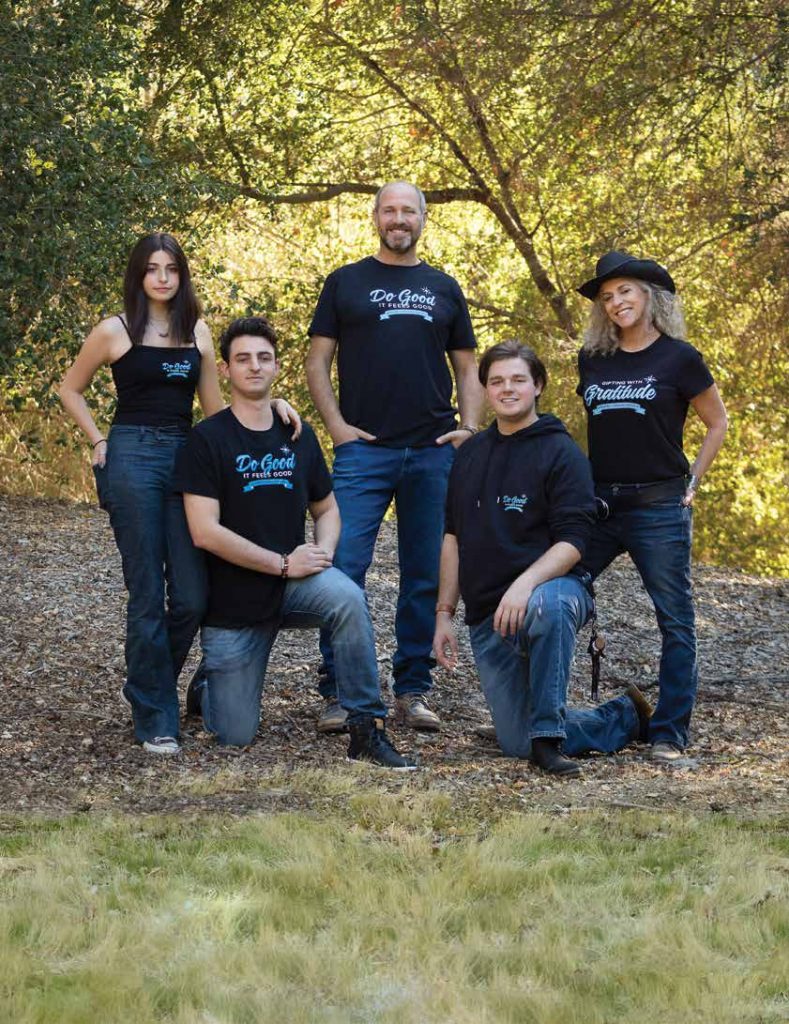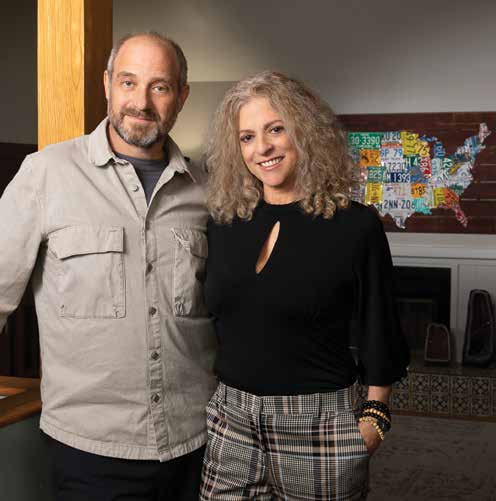 Whitney and Howard Schwartz clearly believe in giving back. Even the motto of their collaborative venture, Whitney Howard Designs, "Do Good; It Feels Good," reflects their attitude of paying it forward.
The two New York natives found a forever home in their beloved city of Calabasas. Whitney first moved here as a teenager in 1979, while husband Howard relocated to Los Angeles in 1993 during his twenties. They've since added Elijah, 21; Finn, 19; and Ruby, 15, to their family, along with three lucky cats and a darling dog.
Howard also started a company called HOWtrek, connecting people to nature. He frequently leads hikers up Stunt Road and beyond. To build his current business, he combined his life-long passion for the outdoors and more than 30 years of wilderness experience leading hundreds of youths and adults into adventures throughout North America. A strong love of nature also earned him the prestigious Environmental Advocate Award from the City of Calabasas, as well as a Medal of Merit Award from Boy Scouts of America for heroic actions saving someone's life in the wilderness. In fact, the entire Schwartz family shares a love of nature and environmental stewardship.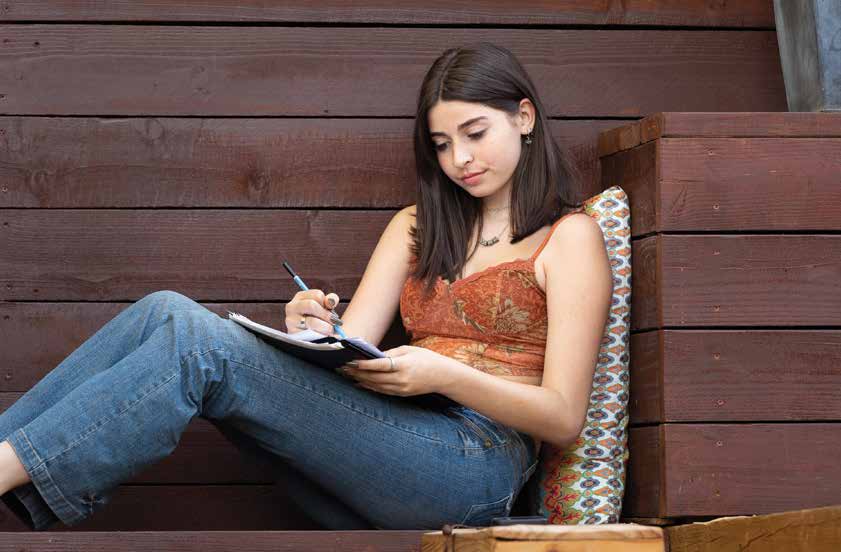 "From our backyard, we access the Santa Monica Mountains, which leads to trails we enjoy regularly," notes Whitney. "I sit on the Environmental Commission for the city, and through that, I love to take on projects that protect our wildlife, environment, and community. Howard and I have been celebrating Earth Day through the city for over 18 years, doing Creek Clean Ups and tree planting. We love Calabasas for countless reasons. Perhaps our top reasons are that we get to participate in the city and its programs, enjoy easy access to nature, and are surrounded by amazing families."
Both Howard and Whitney received legacy awards through the community. Howard got the Carl Gibbs Award for Environmental Stewardship for beautifying our local trails and teaching how to protect the environment. Whitney garnered a legacy award from Chaparral Elementary School in recognition of creating the Green Team, which focuses on recycling and sustainable programs at the school. Each year, one deserving student receives the Whitney Schwartz Award for Environmental Excellence.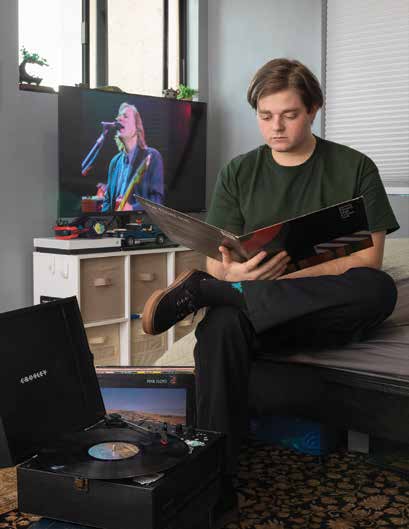 Together, the couple recently collaborated with students at Calabasas High School to beautify a trail from the senior lot to the high school. They also transformed an overgrown area into "Coyote Trail," a landscaped path with lights and a resting area for students to relax amongst the trees.
When not hiking or recycling, Elijah, now a senior at Indiana University Bloomington, participated in water polo for four years at Calabasas High School. Finn's main focus these days is succeeding as an entrepreneur. And after adopting their cat Iggy at the Malibu Art Festival seven years ago, Ruby discovered a great outlet for expressing her passion for animals by assisting with cat adoptions at Petco in Encino.
The whole family shares a commitment to gratitude. Howard explains, "Our business, Whitney Howard Designs, collaborates with museums across the country to create historically themed pieces based upon their locations. When we learned the staff of the 9/11 Memorial and Museum in New York City, a client of ours, continued to care for the museum and sacred grounds during the pandemic, we gifted each staff member a Gratitude Stone from our Heart Rock collection to show our appreciation. This year, we also gifted five hundred Gratitude Stones to the staff at West Hills Hospital." They plan to continue gifting gratitude.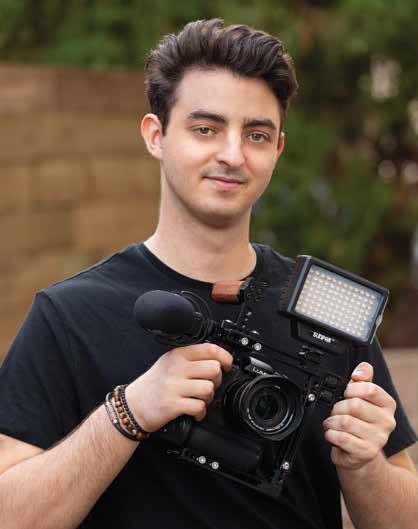 An eco-friendly company, Whitney Howard Designs recycles lead-free pewter to fashion meaningful and inspirational jewelry in SoCal. Their collection represents the many aspects of life's journey, featuring words of encouragement that brighten the spirits of both giver and receiver. "We create tangible, wearable objects that remind us of the people and things we love, the inspiration and connection we seek," explains Whitney. "With everything we create, we make a conscious effort to put integrity first." Rather than getting caught up in ever-changing trends and fads, they focus on creating sentiments that last. Whitney adds, "We design with intention, so all our pieces not only have a positive impact on the recipient, but on the environment as well."
Prior to starting this company, Whitney owned a boutique in Calabasas for 15 years called Handle With Care Gifts. "Those years were truly soul-fulfilling as I watched children grow up, selling gifts for every milestone occasion," observes Whitney. "Even now, former customers still approach me in the market, asking, 'When is Handle With Care coming back?'"
When not giving back, creating inspirational jewelry, playing sports, or crafting unique eco-pop art out of cereal boxes, this environmentally-minded family loves going on new adventures, hiking, traveling to such exquisite spots as Orcas Island in Washington, canoeing, kayaking, and exploring new restaurants and areas of Los Angeles they've never experienced. They also enjoy cooking, gardening, and spending quality time with friends at local restaurants, such as the Old Place. The family's lives remain full of discoveries. We look forward to seeing what happens next with this multi-talented, civic-minded, nature-loving clan.