Living the Dream in Calabasas: The Wizmans
June 28, 2019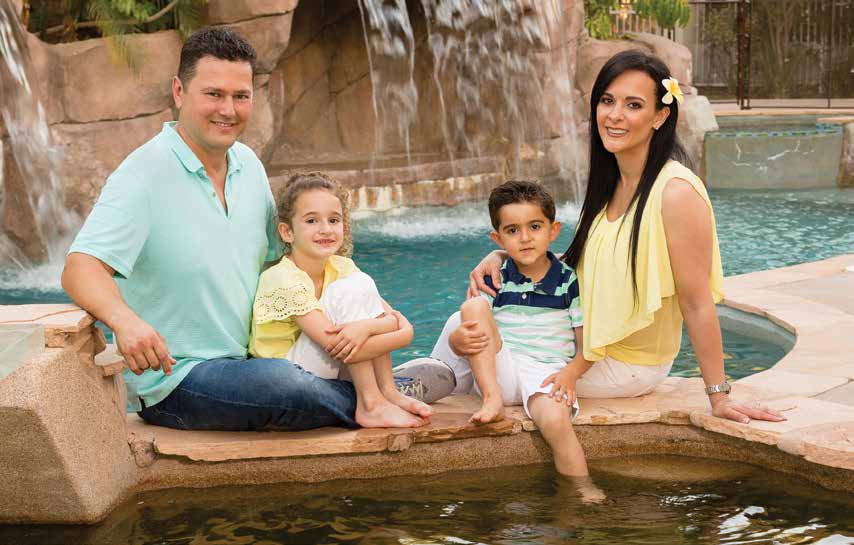 Natalie and Shai, also known as Sean, Wizman both believe in the power of positive thinking and that like attracts like in both their business and personal lives. It's no wonder that the couple found each other and built a family in the gorgeous Mountain View Estates gated community in Calabasas.

Natalie is no stranger to building strong foundations. One of the few female licensed general contractors around, she began working in the business with her brother in 1994. She eventually opened NES Property Services, now located in Calabasas, to meet a growing need for firstrate general contractors. The company's mission statement is "Beyond Service, Beyond the Competition."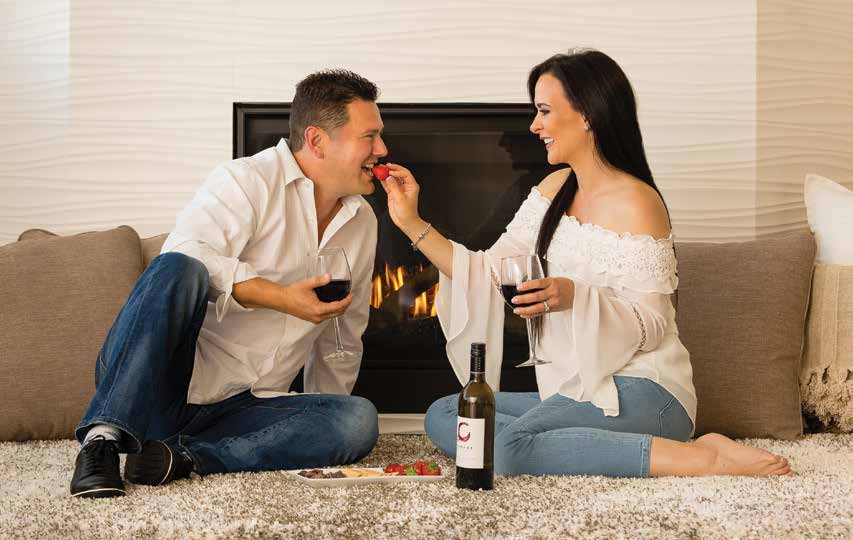 "My number-one goal is a happy customer," says Natalie. "So we do our best to make that happen. I saw people getting hurt by other contractors and wanted to build a business with quality, honesty, and reliability. I truly aim to make clients feel less, not more, stressed." NES also maintains a property preservation division to help real estate professionals prepare properties in order to buy or sell them in a timely fashion.

Natalie always knew she wanted to raise her family in Calabasas, where she loved the atmosphere and friendly people. Once she met Shai, the future began to fall into place. People kept trying to fix them up for years, thinking the two would be a great match. The couple briefly met at a coffee shop in passing five years before Shai responded to Natalie's online dating profile. And the rest is history.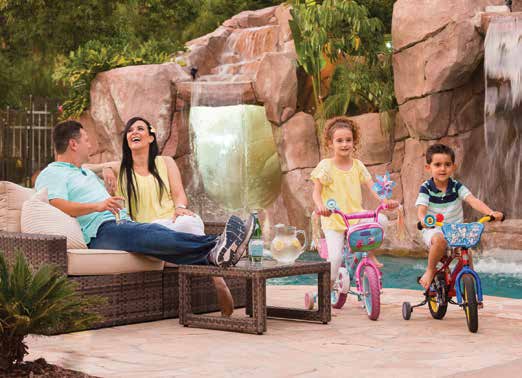 Like Natalie, Shai worked in construction most of his life. He also delved into the art world and spent the last decade in real estate. He continues to apply his talents on the real estate side of the business, interfacing with agents, brokers, and others. He handles acquisitions, investments, and more while Natalie oversees the construction, and remodeling end of the enterprise. They both design, invest, and flip houses together.

While working together utilizes a great deal of creativity, the couple's true labor of love is their two young children. Daughter Shylie and son Aidan both turn six and four respectively this August. The family shares a fondness for traveling, dancing, shopping, and music. Aidan also adores soccer, and both kids enjoy gymnastics, swimming, and art classes. The family's perfect day might include a visit to a local zoo or museum, shopping at the Calabasas Commons or The Oaks, browsing bookstores, going to the beach, or expressing their artistic talents at a local art or pottery studio. Add in a healthy meal at one of their favorite local organic, farm-to-table cafés or restaurants and you have the family's ultimate perfect Calabasas day. "We make plenty of family time," says Shai. "We believe family and health are of utmost importance, and all the rest is secondary."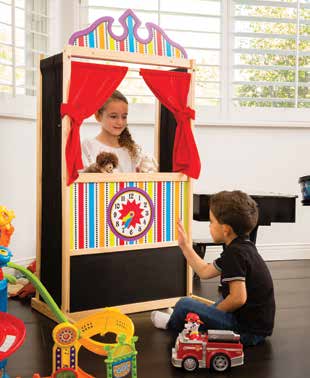 Believing you are what you eat, the Wizmans dine mostly on gluten-free, plant-based, organic food. They love to cook and bake together as a family. Natalie and Shai also enjoy spending date nights dining on sushi or seafood at such special spots as Mastro's and Geoffrey's, among others. The family also strives to stay physically active by swimming, biking, and dancing and singing together at home to their favorite tunes. They also enjoy taking frequent walks in the their community.

Surrounding themselves with positive people also remains a priority in both the couple's business and personal lives. Clients pick up on this good energy and consider the Wizmans trustworthy and down-to-earth with a meticulous eye for detail. Focused on constructing a strong bond of communication with their customers, Natalie and Shai often forge long-term relationships, frequently remaining in touch years after completing a job or real estate transaction.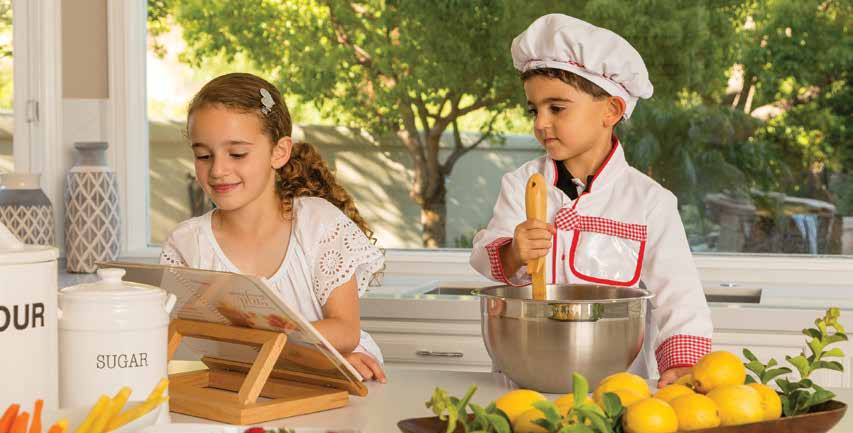 Artists at heart, the two use their design sense in creating their ideal home. Although it already possessed great features, including a koi pond, waterfalls, a waterslide, and a sweeping staircase, they continue to design and remodel to fit their personal tastes. They've already redone most of the interior using nontoxic, ecofriendly materials, including a new kitchen, fireplaces, and flooring, and look forward to completing the bathrooms and the bar.

When not working, which is rare, they love to take frequent weekend trips and vacation in idyllic spots, such as Hawaii. Although their community, with its tennis courts, divine views, and proximity to abundant hiking trails and parks—already feels like paradise, they also enjoy spending quality time strolling the color ful towns, beaches, and forests of that other heavenly Eden, Hawaii.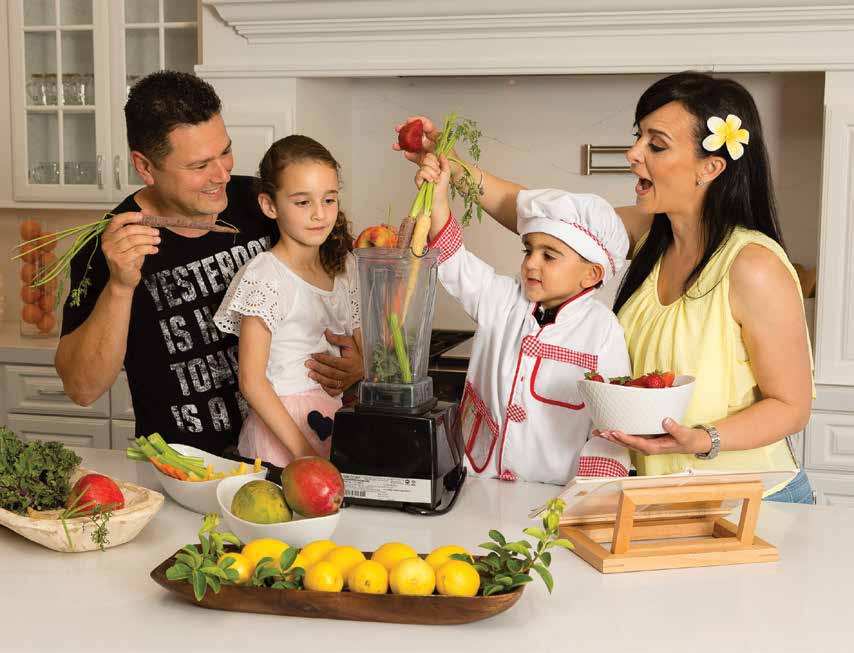 Although it took years for Natalie and Shai to finally meet, they built a solid relationship based on common values, mutual respect, and a passion for construction and real estate. "I had just cancelled my subscription to an online dating site," explains Natalie. "Eleven days remained until my profile would be removed. Shai emailed me a few days before that, mentioning a mutual friend and asking me to call him. So, I did. During our first conversation, I realized I knew his brother. Then, we discovered people had been trying to set us up for years!"

Now, they share two wonderful kids, a dream home, and a thriving business. While instant gratification may work for some, the Wizmans believe it takes a lot of time, imagination, and hard work to create a successful business and rewarding personal life. The most important thing for them now, they've learned, is their love for each other, their children, and the family bond. They continue to thank God for helping them create it all.