Giving Back to the Community: The Shapiros
August 30, 2019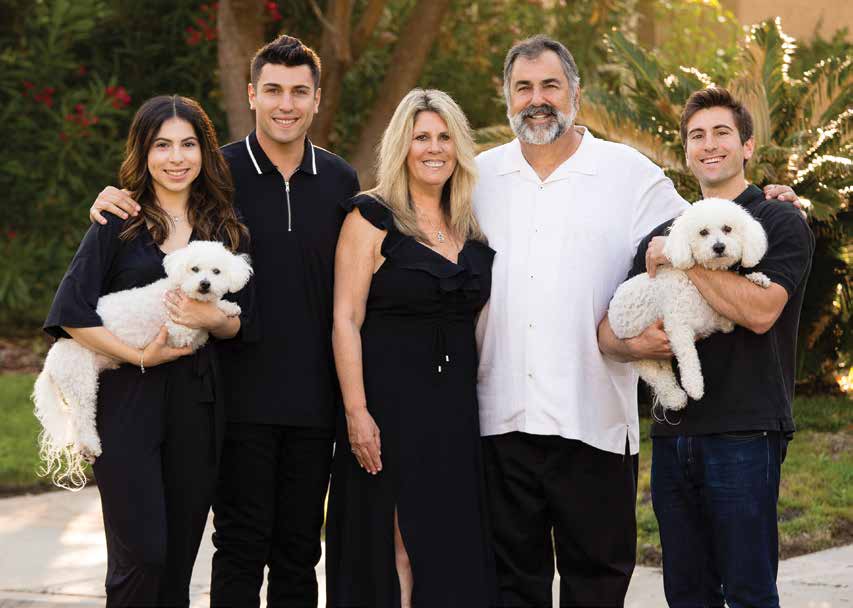 The Shapiros always make an effort to view things in a positive light. Not even a ruptured Achilles tendon could keep this family from forming. Calabasas Mayor David J. Shapiro literally overcame his own Achilles' heel in order to meet his future wife, Barbara, on a blind date arranged by two of their best buddies from UCLA. Even with a full-length cast for the tendon, the two quickly realized how many interests and values they shared. The couple grew closer, attending concerts and sporting events, and eventually married. They continue to share their passion for community service, sports, music, and each other with their three children: sons Adam, 26, and Alex, 24, and daughter Samantha, 20.

The Shapiros first moved to Calabasas in 1994. Just beginning family life, they fell in love with the area's pristine beauty and outstanding educational system. An attorney, Mayor Shapiro was initially elected to the Calabasas City Council on March 5, 2013, and served as mayor from 2014 to 2015. He was re-elected to the Council in 2018 and is presently serving his second mayoral term through 2020. He's on the City Council until 2022.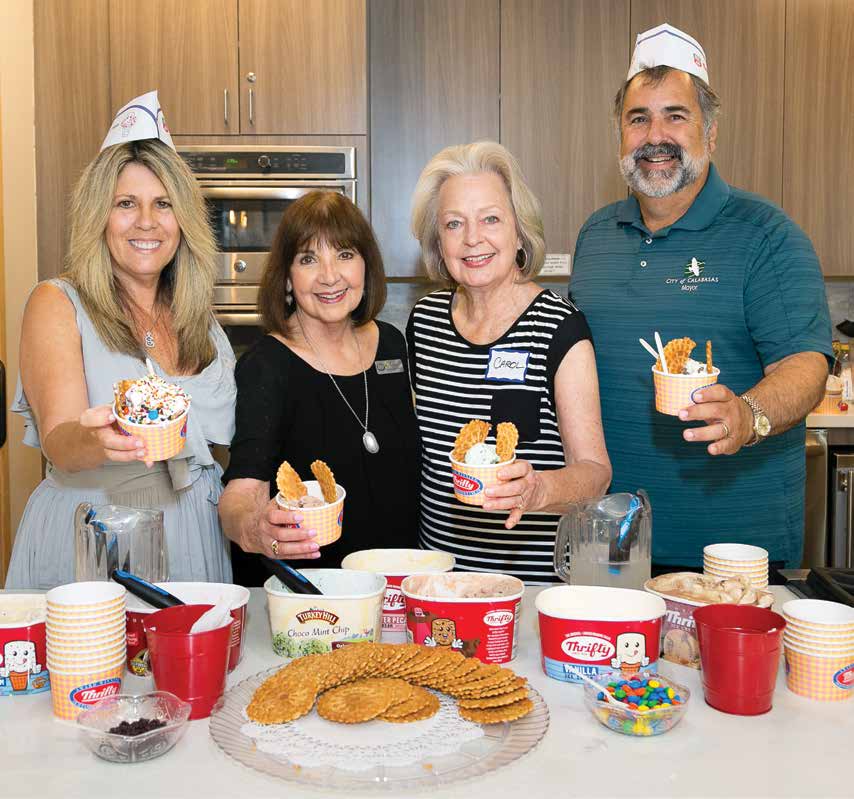 "I love working on behalf of our city," says the mayor, "supporting our youth and seniors alike. It is invigorating to see so many positive people in our community." Mayor Shapiro works tirelessly to bring his and others' ideas to life. He supports our educational system as City Council Liaison on School Site Safety and acts as School Liaison for the City Council. He also worked as President/Chair of the Calabasas Library Commission and President/Chair of the Parks and Recreation Commission and as a Board Member of the Joint Powers Authority for the Agoura Hills/Calabasas Community Center. He has also been Vice-President of the Community Center Alliance for over 11 years. He continues to act as Captain of the City of Calabasas Relay for Life Team to help combat cancer. He and his family also support such philanthropic organizations as the Rotary Club of Calabasas, Habitat for Humanity, Cordasco Something Yellow Foundation, Loving Home Hospice for Children, and Golden West ALS.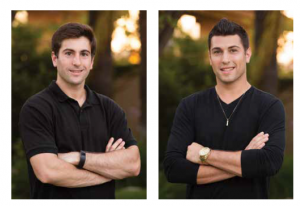 Sports also hold great joy for the Shapiros. Barbara was employed in the industry for 26 years, first working from the ground up for the Los Angeles Clippers during their first three years in Los Angeles. She then moved on to working in publishing for the official gameday programs and yearbooks for the NFL, NBA, NHL, Major League Baseball and college sports throughout the country. The mayor coached their kids for years. Today, all three Shapiro children have managed to incorporate their enthusiasm for athletics into their careers. Adam, graduated with a BS from UC Berkeley Haas School of Business, works as a revenue optimization and analytics lead at mobile esports market leader Skillz. Prior to that, he worked for a few years in economic litigation consulting at Cornerstone Research. He was also in charge of the company's fitness, wellness, and charity programs. Alex, a graduate of San Diego State, works as a content marketing specialist and brand partnerships coordinator at VaynerSports NFL Agency. Prior to that, he worked in the front office for the Los Angeles Clippers in sales and PR. Alex is currently halfway through his MBA program at Pepperdine's Graziadio School of Business and aspires to become a full-time NFL agent after receiving his graduate degree. Daughter Samantha, a talented musician attending the prominent USC Thornton School of Music, played the national anthem for many local teams, including the Clippers, Dodgers, and teams at Pepperdine University. Samantha continues to evolve as a young artist, having recorded and performed live with such artists as Mike Garson, David Bowie's piano player, Denny Seiwell, drummer for Paul MCartney and Wings, Grammy nominated Patrice Rushen, Sad Girl and many others. The Shapiro children still participate in a variety of sports from tennis to soccer.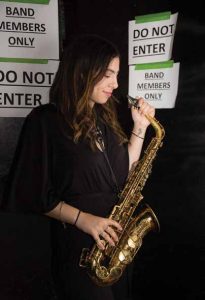 Although they also enjoy traveling, there's no place like home. "We are lucky to live in such a safe, beautiful city with a wonderful quality of life, top-notch schools, and so many options for families and seniors," says Barbara. Instrumental in promoting the concept of "Shop Local," Mayor Shapiro and his family continue to support local businesses. Barbara Shapiro helped bring the first ever film festival to Calabasas, The Method Fest Independent Film Festival. She worked for the festival for three years, instrumental in bringing young fresh filmmakers and student films to Calabasas. They love eating out at such popular spots as Lovi's Delicatessen and shopping and dining at the Commons and Old T own.

The Shapiros appreciate how the city continues to work towards the future, creating amazing resources, including the Civic Center, with its modern city hall, senior center, library, and amphitheater, all while preserving historic locations, such as Old Town's Leonis Adobe, one of the oldest buildings still standing today in the San Fernando Valley. They also strive to keep the city green. "Calabasas continues to be an environmentally forward-thinking city, with more than 40% of its land dedicated to permanent open space," remarks Mayor Shapiro. Shapiro also helped pass the city's ban on plastic straws and cutlery, which went into effect this past April. He assisted with the recent planting of 1,000 native trees around the Las Virgenes Creek restoration project.

Although the Mayor spends most of his time volunteering for the city, he and his family realize it's important to create quality time together whenever possible. They always keep the lines of communication open, whether through FaceTime or, preferably, face-to-face. Although one of their children, Adam, lives in Northern California, the others remain in the area. They enjoy late nights at the movies and attending theatrical and sporting events, as time allows.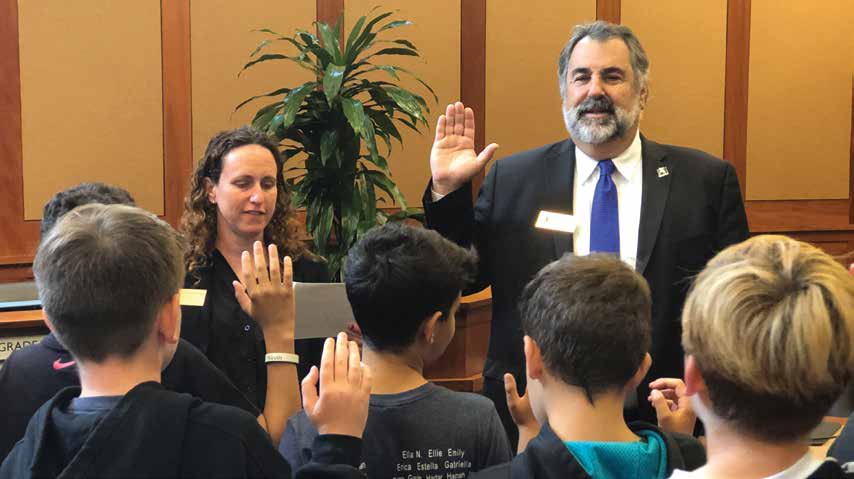 "I see an incredibly bright future for our city," shares Mayor Shapiro. "I envision us continuing to lead as environmental stewards, working towards new technological advances, supporting our growing senior population, and helping our youth learn to lead, not just down the road but right now." The Shapiros look forward to continuing to give back to the community that has already given them so much.