From the NFL to Mr. Dad
April 12, 2017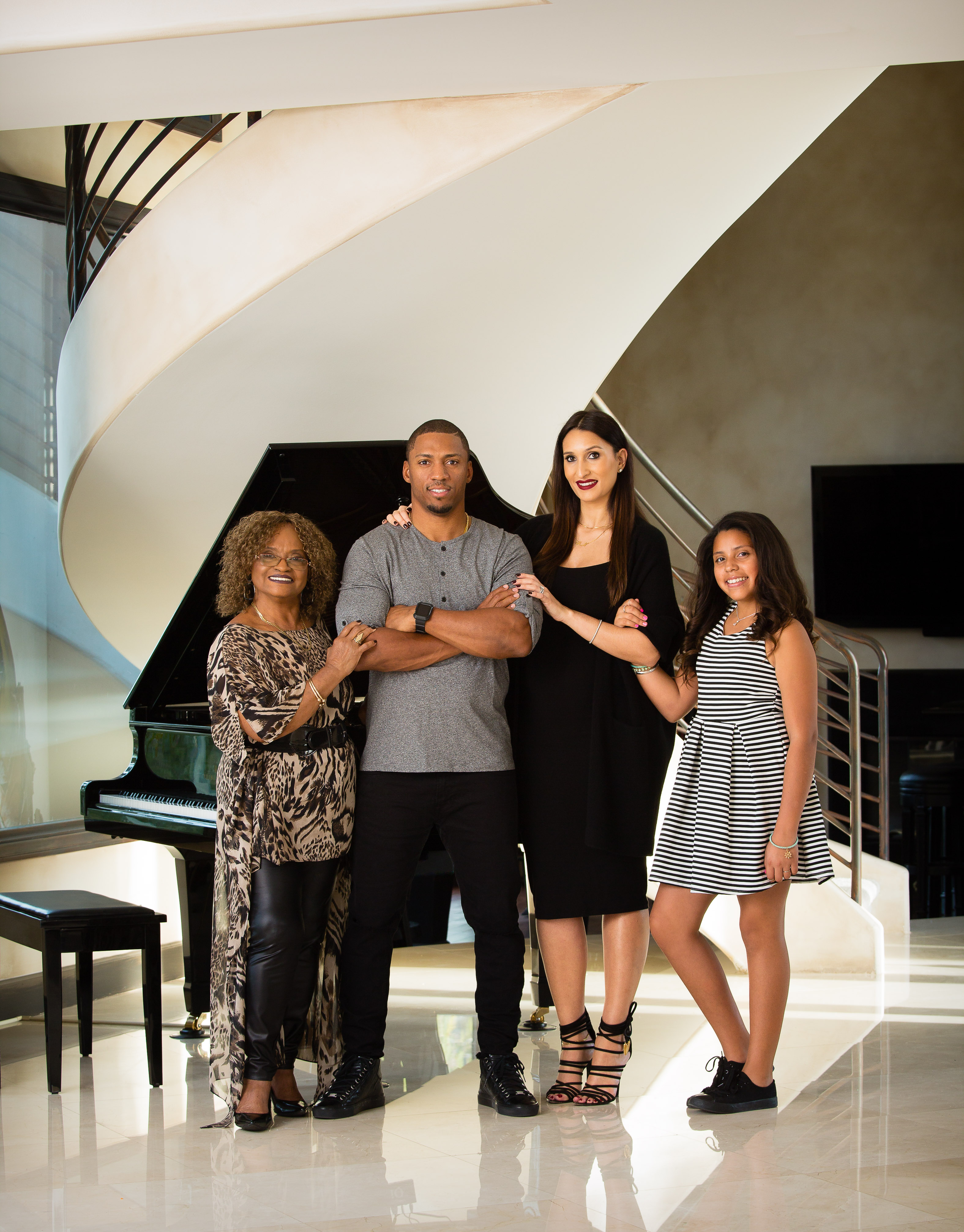 The Hansons of Calabasas
Fate goes by many names. For some, it's called destiny. For others, it's God's plan, karma, or even coincidence. Regardless of its name, fate often shows itself in many aspects of our lives, particularly when it is least expected. For Calabasas newlyweds Joselio and Amani Hanson, delicately intertwined paths danced them in a nd out of each other lives for years, always leading gently to each other again.
The pair met at Texas Tech University in January of 2002. Amani was in the middle of her freshman year studying biochemistry, and Joselio was her very first boyfriend. First generation college student Joselio, a junior transfer from a community college, majored in human development and family studies. At the time, he was starting cornerback on the Texas Tech Red Raiders football team and his dreams of playing professional football were starting to seem more and more attainable. These incredibly driven and hard-working college sweethearts enjoyed their young love until Joselio graduated in 2003 and left that summer to pursue his NFL dreams. The pair went their separate ways amicably, both concentrating on their own paths and goals.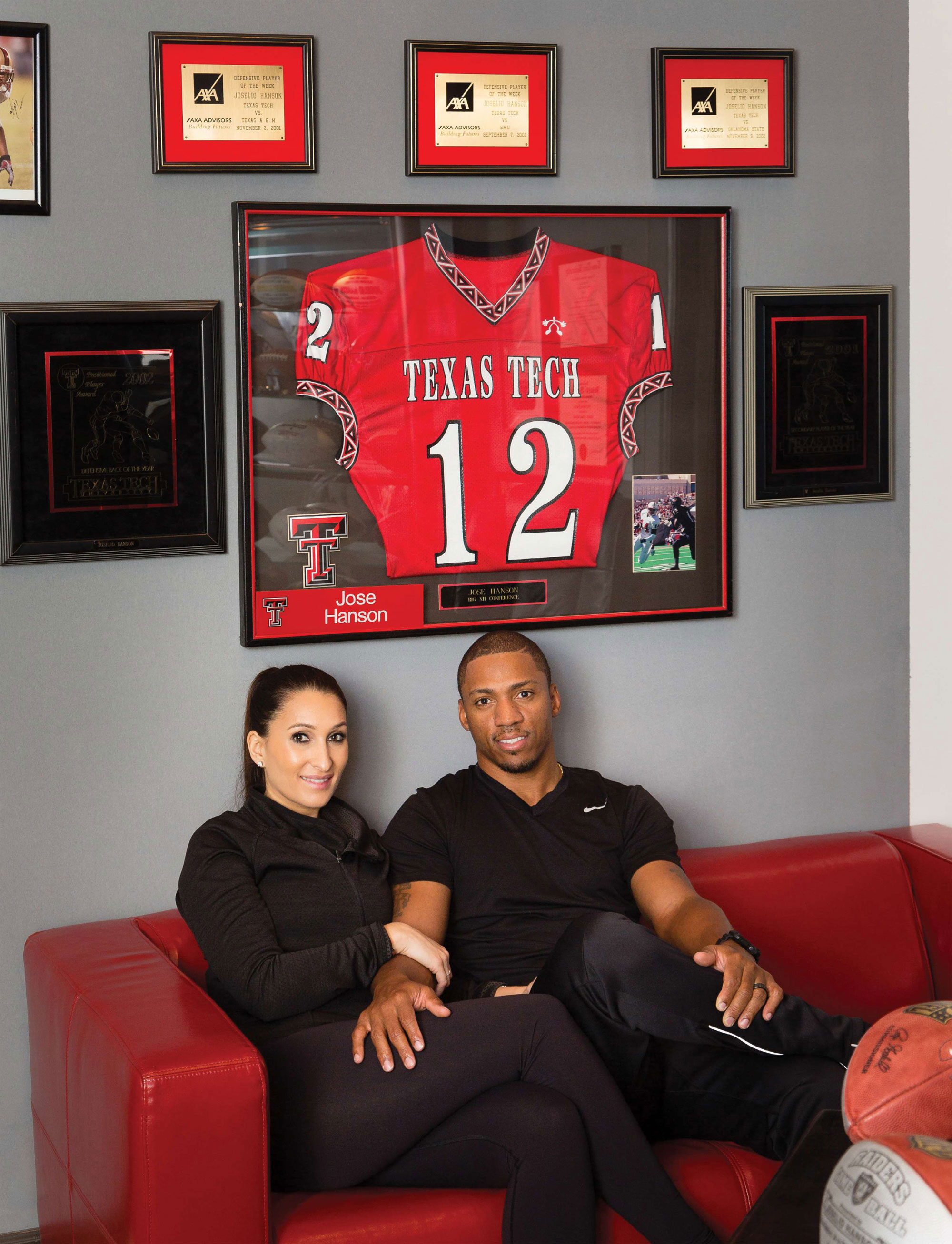 Joselio made his debut into the NFL with the San Francisco 49ers. "Being in the NFL teaches you about life. You work hard or you're done. That's it," recounts Joselio. Throughout his time in the NFL, Joselio continued to pick up on valuable life lessons in family and relationships. "Seeing the different family dynamics that surround you in your team members' lives, along with the extreme physical exertion of being a professional football player, it really makes you realize that you have to get your emotional life right. There are never any guarantees in that world." Joselio's whirlwind and often stressful life as a professional football player continued to change and shift with every passing season. In September of 2005, Joselio's life was changed forever when he became the proud father of a beautiful baby girl named Skyleigh.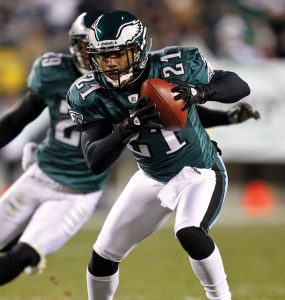 By 2006, Joselio was picked up by the Philadelphia Eagles. The native Californian, originally from Inglewood, California, packed up and moved halfway across the country to Philadelphia.
Unbeknownst to him, Amani's path had led her away from biochemistry and into law school. In 2008, out of all the grad schools in the country, Amani ended up at Rutgers School of Law in Camden, New Jersey, about a mile away from Philadelphia. That summer, through a mutual friend, the former sweethearts were reconnected. As adults, apart for five years, the pair could relate to each other on an entirely different level.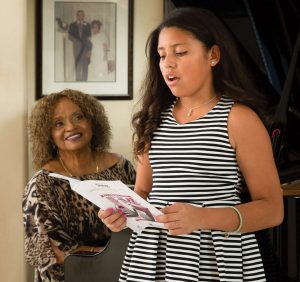 Three years later, Joselio's time as a Philadelphia Eagle had come to an end. He was signed with the Oakland Raiders in 2012 and headed back again to his home state. During his time with the Eagles, Joselio had purchased a beautiful house in the Calabasas Hills as a base for his many travels across the nation. Back again in California, Joselio was able to spend much more of his time there, closer to his mother, Yolanda, who was still in Inglewood. With Amani finishing up law school in Philadelphia, the pair fostered a long distance relationship.
After law school, Amani made the move to Calabasas to join Joselio. From then on, this power couple has been thriving in the community. The year 2013 saw Joselio's retirement from the NFL as well as Amani passing the bar exam. These two events coincided harmoniously for their little family unit.
After passing the bar, Amani began working at one of the most respected law firms in the world for fertility law, Vorzimer/Masserman Fertility and Family Law Center in Woodland Hills. This firm receives clients from all over the world who are struggling with issues of infertility. Amani is incredibly passionate about what she does at the firm, stating, "We really do facilitate fairytale happy endings. We help build families."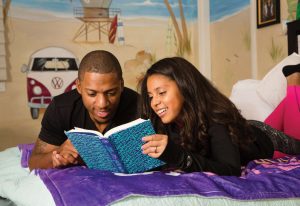 In 2015, Joselio's daughter, Skyleigh, came to live with the pair in Calabasas. Skyleigh is now a 6th grader at AC Steele Middle School, and she is absolutely thriving. Joselio mentions, "Family is incredibly important to me. I want her to see that hard work and sacrifice really does pay off." Amani and Skyleigh have had a close relationship since Skyleigh was 4-years-old. Amani tries every day to be a positive example of a passionate female figure working hard and dreaming big. "We meld naturally," Amani gushes. "We love hanging out as a family."
From driving Skyleigh to school or soccer practice, Joselio has to channel his own mother, Yolanda, who raised five boys. "Mom never missed a practice or a game. If it was miles away or down the street, she took care of us," Joselio remembers. His talented pianist father, John Hanson, met Yolanda in a music class at Howard University, where she was classically trained in opera. The pair melodically clicked and were soon married. John suffered from multiple sclerosis and was bedridden from the time Josel io was 2-years-old. Yolanda cared for her husband, plus her five growing men, until John passed away in 2000. "All the success that my brothers and I have encountered has been a testament to mom."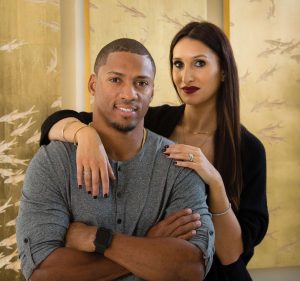 Although she still lives in Inglewood, the former opera singer spends most of her time in Calabasas. She loves to dance and march in Panamanian parades throughout Southern California to represent her love of her Panamanian culture. She and Skyleigh have developed quite a bond through their mutual love of music and singing.
Joselio and Amani were married in August of 2016. From Joselio's world-famous barbecue in the backyard to swimming in their beautiful pool to playing with the indoor golf simulator, the hardworking Hanson family members are all self-described homebodies. Joselio's priorities have undeniably shifted since his time in the NFL. His number-one priority now is family, making sure his daughter has the best life possible.
Joselio and Amani are happy to announce that they are expecting. The newest Hanson, a baby girl, is due to arrive in August of 2017. The Hansons look forward to growing their family in their beautiful slice of heaven in Calabasas.
By Pax Ansley
Photography by Marvin Steindler