Finding Bliss in Calabasas
May 18, 2017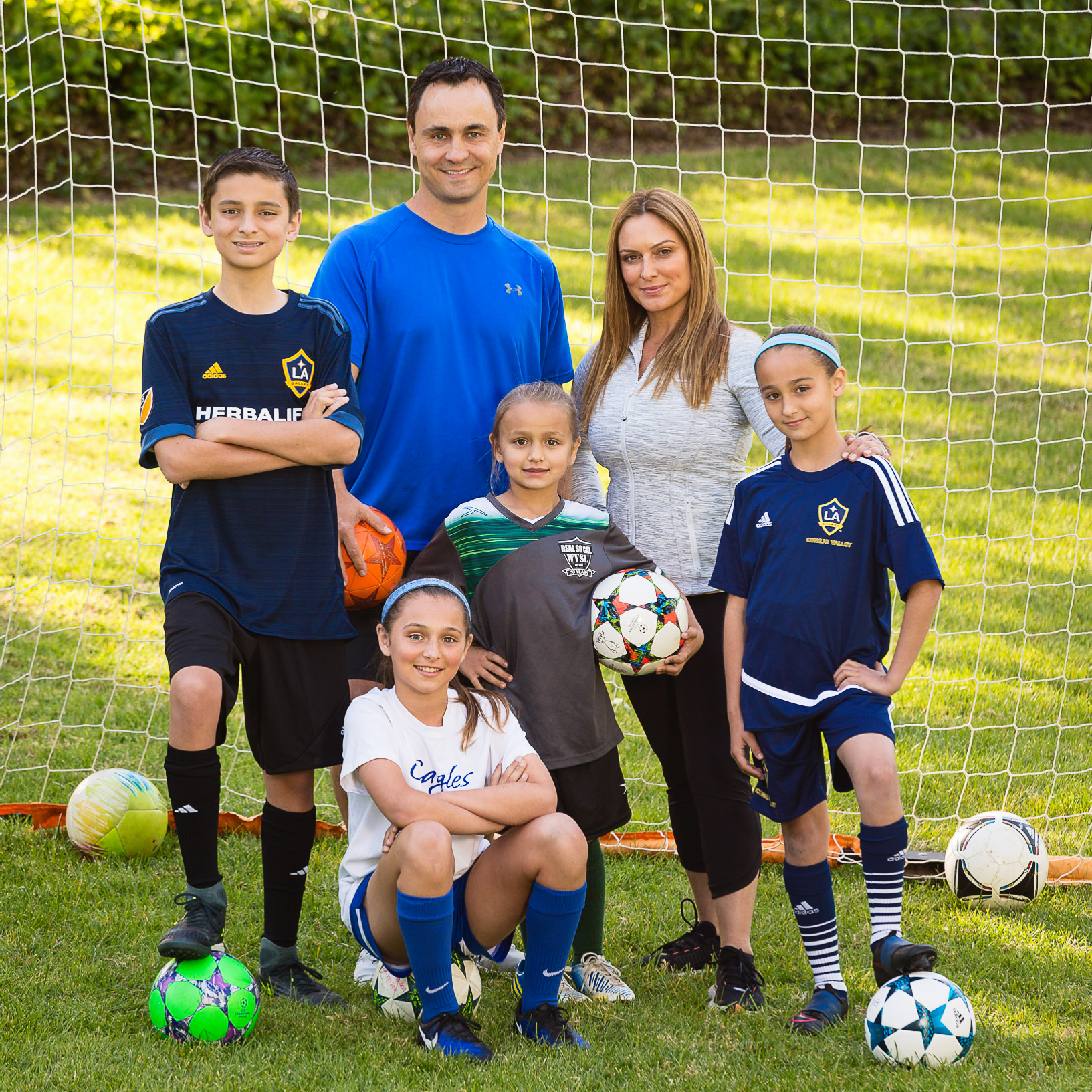 "Follow your bliss and don't be afraid, and doors will open where you didn't know they were going to be." – Joseph Campbell
One of the most important parts of being a parent is teaching a child to chase their dreams and follow their passions, to allow the child to explore the endless possibilities and potential of their interests in order to find their very own bliss. For Brad and Kenya, the busy Foxhovens of Calabasas Hills, teaching their four children the importance of following their passions and leading a healthy, balanced lifestyle is of the up most importance.
Brad and Kenya have been Calabasas residents since 2003. After Kenya gave birth to their first child, Brayden, the couple knew they needed more space than their Venice, California, home could provide. The pair dreamed of a bigger house with a yard for their son and his future siblings to run and play in. Their dream soon became a reality in their stunning Calabasas Hills home. They immediately fell in love with the beautiful community and amazing people that make up Calabasas. "It is a privilege to be surrounded by so many talented and well-rounded people in this Calabasas community," says Kenya. The Foxhovens have made wonderful friends through their children's schools and activities. "We like that Calabasas has local events to get people involved," Kenya expresses fondly. If the beauty of the local surroundings wasn't enough, the possibilities Calabasas presents their children in terms of activities, teams, clubs, and opportunities is the icing on this well-rounded family's cake.
Patriarch Brad is a TV and film producer. He owns a production company called Blockade, the company behind the hit film Ratchet & Clank. He currently runs DR1 Racing, a drone racing organization with shows airing in over 100 countries, and a toy line coming out from Air Hogs this August. Kenya has her hands full with the packed schedules of four very involved adolescents. She enjoys being able to support her children in all they do as a stay-at-home mom. From driving sweaty kids home from soccer practice to her role as a room parent at St. Mel's, Kenya's job as "Wonder Mom" is never done.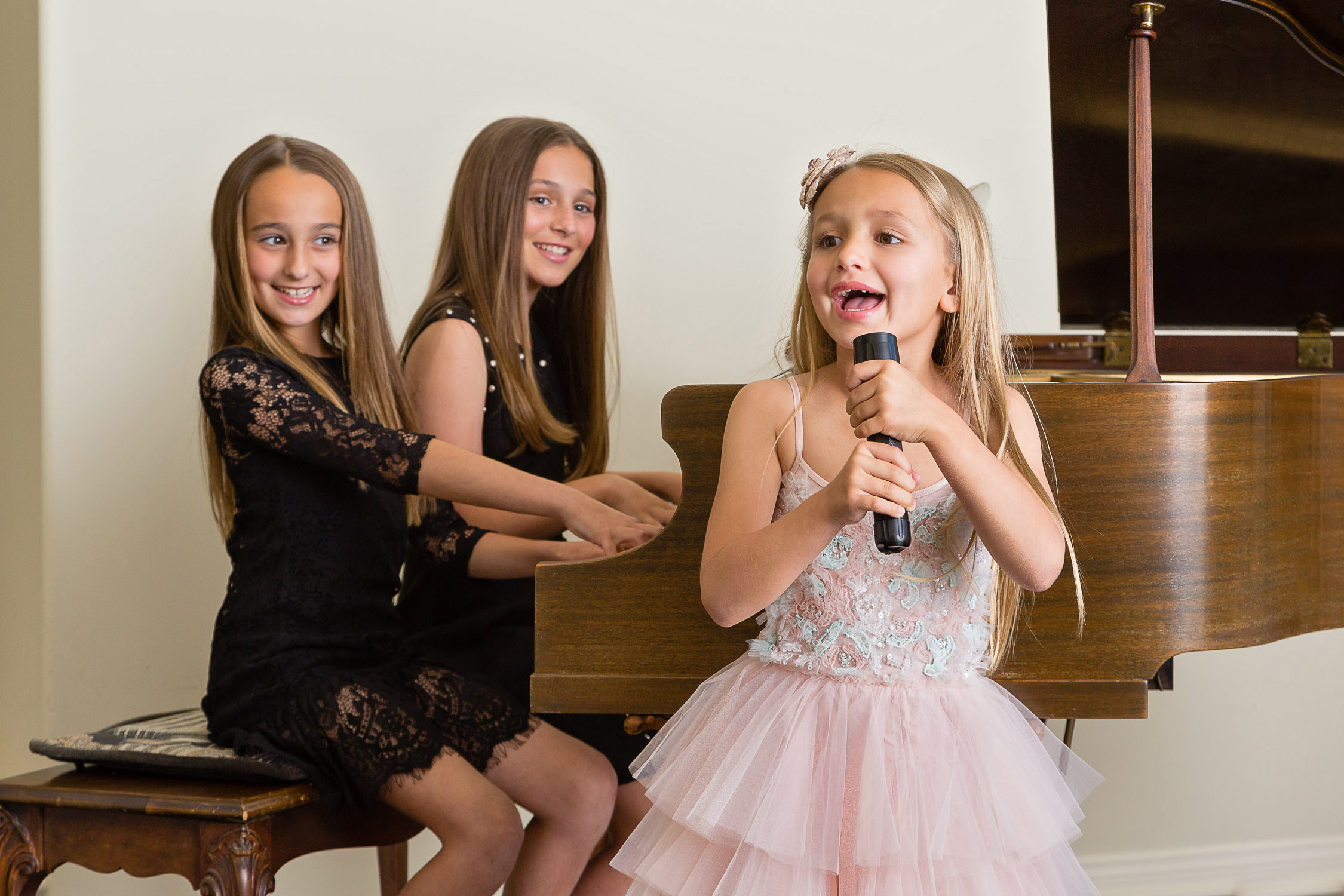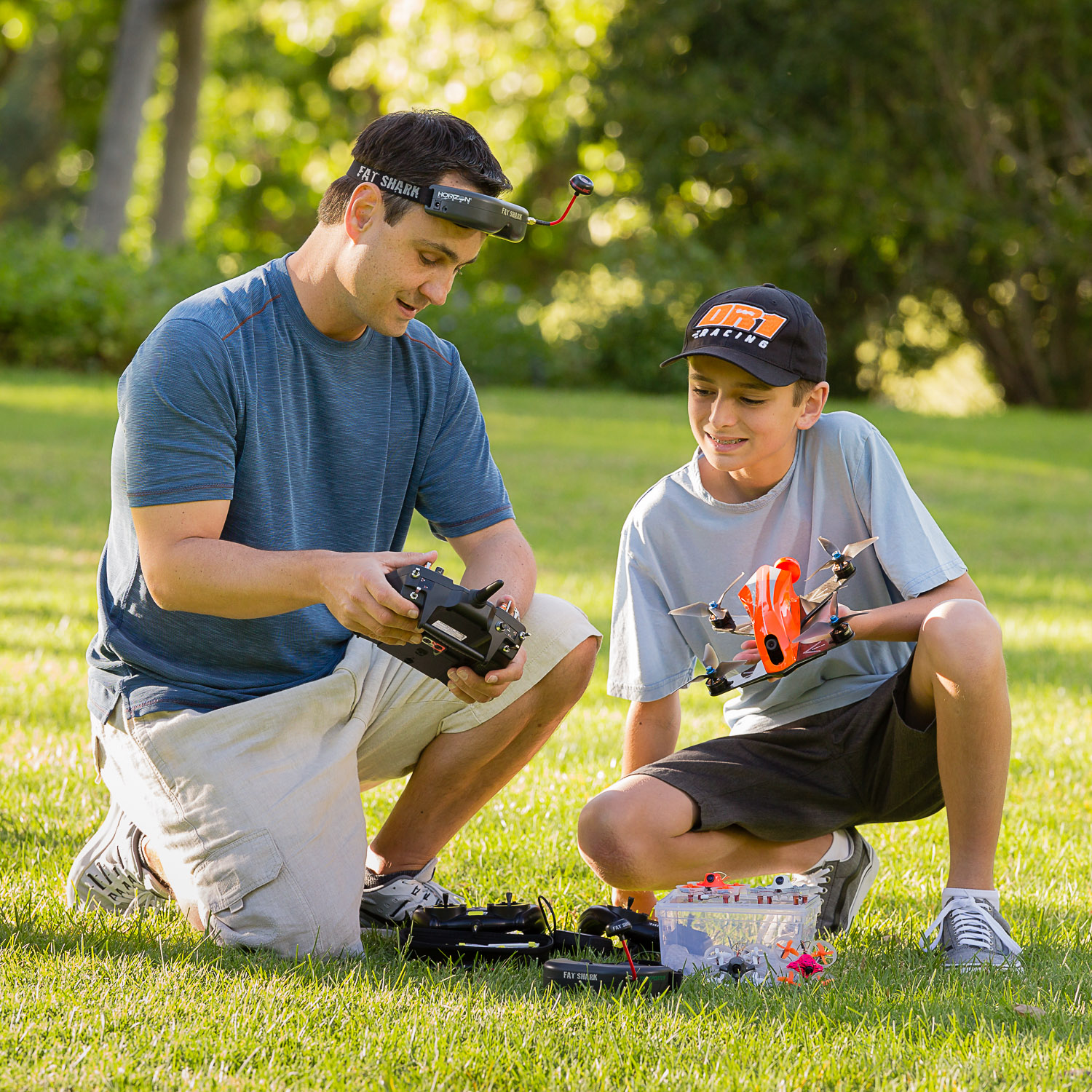 The four Foxhoven children – Brayden (14), Madison (11), Kaylee (9), and Jordan (7) – are all very involved in a treasure trove of different activities. The thread that sews the group together, and a common interest for them all, is soccer. Madison and Kaylee both play on club soccer teams, the Eagles and the L.A. Galaxy respectively; Brayden and Jordan play recreational soccer. Dad Brad is incredibly involved in the kids' teams and has coached all of them. He is currently coaching Jordan's team. Brayden and Madison attend the beloved Viewpoint School in Calabasas; Kaylee and Jordan attend St. Mel Elementary School. For these busy kids, there is never a dull moment. The Foxhoven girls run track, play soccer, do gymnastics and cheerleading, participate in musical theater, and have obtained their Certificate of Merit in piano for the past three years. "Our son Brayden does a form of martial arts called Z Ultimate. His true passion, however, is in playing video games, reading, doing animation programming, and robotics. He was even featured in the Los Angeles Times doing a Twitch club at his school," gushes proud mom Kenya. Nine-year-old Kaylee absolutely loves to cook, which she got from her grandmother. Loving parents Brad and Kenya know the value of encouraging passion in their children and stoke the fires of their potential consistently.
However, this parental mantra of "follow your dreams" did not start with this generation. Both Brad and Kenya were raised in homes where anything was possible with hard work. Brad grew up in the small town of Evergreen, Colorado. The youngest of four brothers, Brad's parents supported the boys in anything they got involved in. From upcoming technologies, such as the mobile phone and desktop computers, to sports camps and teams, Brad was encouraged to believe that the sky was the limit. Hundreds of miles from the glitz and glamour of Los Angeles, little Brad Foxhoven dreamed of making video games and TV shows. "As far-fetched as that would seem living nowhere near Hollywood, my parents never dissuaded me from going that path," says Brad. "They made me feel that anything was possible."
Kenya, her parents, and older brother fled communist Cuba in 1980. "My parents knew that being raised in a communist country would not allow for my brother and I to have the opportunities that they dreamt for us. Leaving absolutely everything behind, other than the clothes on our backs and our birth certificates, we had to start all over again." After leaving Havana in the historical "Mariel Boatlift," Kenya's family arrived in Florida to start their new life. "My parents taught me that you have to work hard in life. And that there is no dream too big to pursue. Their courage and sacrifice is something that is a constant beacon for me personally, through any struggle in my life."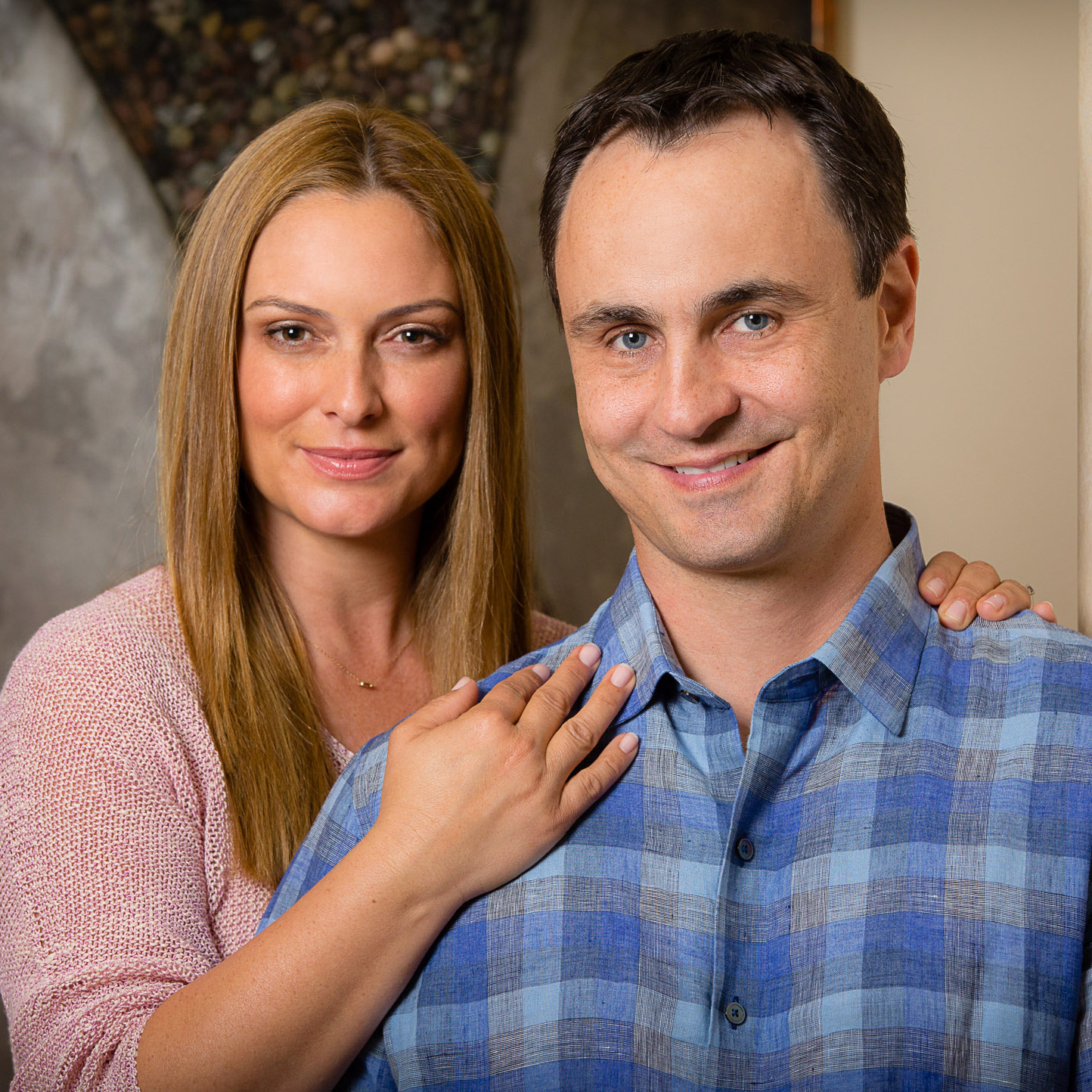 Despite this family's hectic schedule, the Foxhovens always make time to travel together. "Travel is by far our favorite thing to do together. Leading a busy life, it is truly the most wonderful time when we all can bond and enjoy each other while learning about different cultures and having a blast doing different activities,." says Kenya. Every year, the Foxhovens try to take at least one winter trip and one tropical summer trip. In the winter months, this active family takes an annual ski trip up to Mammoth to enjoy the slopes. Some of their favorite places to travel include Mammoth, Grand Cay-man, Hawaii, Florida, and the Bahamas. For Brad and Kenya, their favorite destination is anywhere in Europe, with Costa Rica in a close second place. It is incredibly important to the pair to introduce their children to the diversity that is only found in travel and experiencing new cultures and people. Because of Kenya's heritage, Cuban culture has become very important to the Foxhoven children, and all four are currently enrolled in Spanish lessons.
When the Foxhovens aren't jet-setting to their next adventure, they like to enjoy their downtime when they can find it. Koda, their Bernese Mountain Dog, and Nadi, the cat, are always there to provide a cuddle. They all enjoy reading, spending time with friends and family, and exploring the community. Of course, they are always there to support each other and cheer each other on from the sidelines, the bleachers, the audience, or wherever their activities may take them. Even with all of this, somehow this busy family is able to find time to get involved in charitable organizations. Brad and Kenya demonstrate to their children through example how to be a positive and important part of our beautiful community.
By Pax Ansley
Photography and Cover by Marvin Steindler