Facing the Fires of Adversity: The Quiroz Family
January 2, 2019
There are certain moments and situations that define a community. In the face of tragedy, people's true colors often shine through any preconceptions. In November of this year, Calabasas and its surrounding areas were face with the literal fires of adversity and we came out on the other side—stronger and more united than ever before. Countless first responders and civilian residents bravely stepped up and responded to the fires that ravaged our homes to aid those who were in need—and saved innumerable lives and neighborhoods in the process. For the family of long-time firefighter John Quiroz, facing terrifying dangers to help neighbors in need is, quite simply, second nature.

John Quiroz has been a firefighter since he was 19 years old. This San Fernando Valley native felt the call at a very young age. "I was always just that kid," John remembers. "I would look at books in the library about firefighters and cops and thought 'I want to do that.'"

A year out of high school, John got involved with the Wildland Fire Crew of the Los Angeles County Fire Department. He was eager to learn the ropes and find out what it would take to become an LACoFD firefighter. Before long, he was hooked. After coming out of the Wildland program, John became an official firefighter for Los Angeles County—and has never looked back. Eight years after John joined the Fire Department, on a typical day at the gym—which was a regular occurrence for this active, young firefighter—he had a very special event happen: He met his beautiful future wife and mother to his children, Natalie. A native of Agoura Hills, always-active Natalie was a kickboxing instructor before meeting John that fateful day at the gym. Little did she know that 28 years later, she and that handsome firefighter would be happily married—with six busy kids.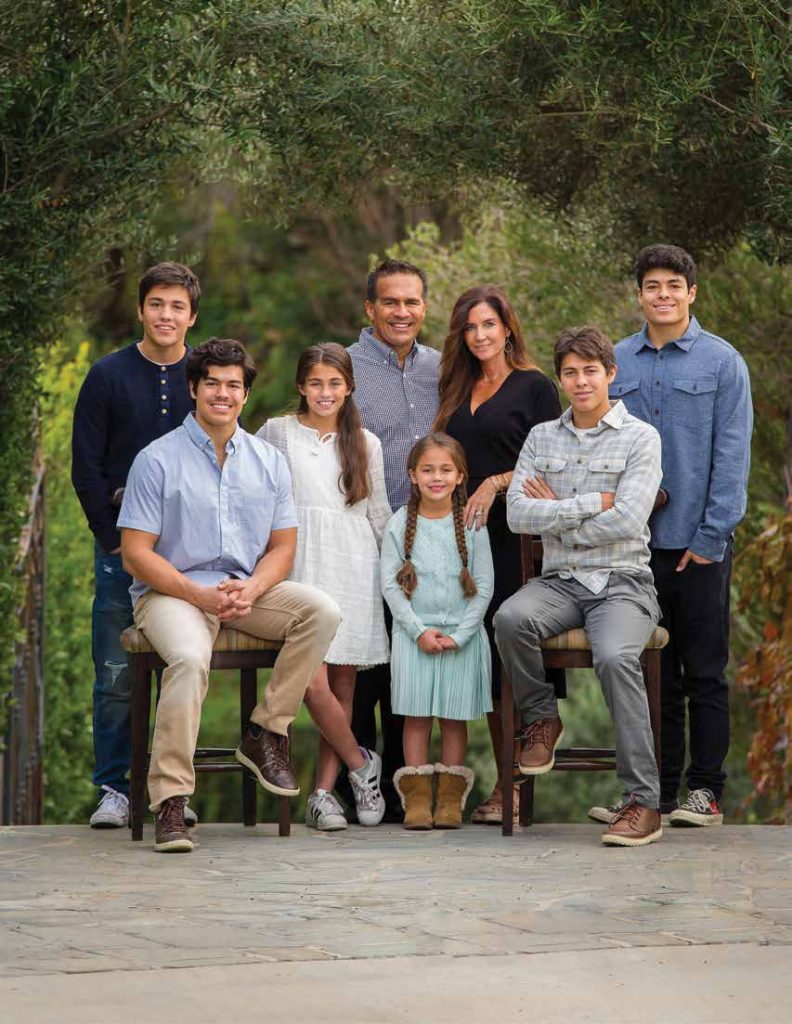 With six different schedules to juggle, Natalie has her hands more than full, especially with John's unconventional on/off schedule. This busy mom of four boys and two girls plays chef, chauffeur, and personal assistant—to name a few of her many roles—to her active bunch. An avid runner, Natalie still somehow manages to remain physically active, even with everything going on in her life. Besides their eldest son, Logan, all of the Quiroz kids live at home with John and Natalie.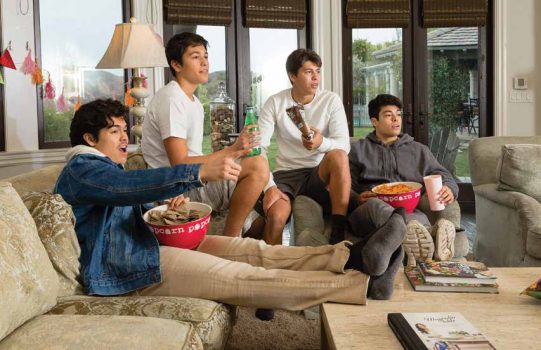 Like their parents, the Quiroz children are all incredibly active. Involved in at least two sports each, the six younger members of this family all have a strong love for athletics. Son Logan is now 26. He has a business degree from California Lutheran University—where he also played football—and has quite a mind for numbers. Logan works with his grandfather in Las Vegas dealing with investments and development. Weston, age 21, may be following in his firefighter father's footsteps. A graduate of Oaks Christian School, as his brother before him, Weston has expressed a strong interest in a career in the fire department. He is currently working on a degree in communications in college. Greyson, the Quiroz third son, is 18 years old and attending Oaks Christian School, where he plays both basketball and football. The three youngest Quiroz kids are students at Hillcrest Christian
School in Thousand Oaks. Fourteen-year-old Hudson is in 8th grade—and clearly athletically inclined like the rest of his family; he, like his brother, also plays basketball and football. The last to join the Quiroz bunch, and the only girls, Jonnie Jane and Jossen were born 15 and 19 years after their first brother. Eleven-year-old Jonnie Jane, like her brothers and parents, is especially active—she plays soccer, softball, and basketball. Following her sister, John and Natalie's youngest girl, Jossen, is just seven years old. Yet, she hasn't let age stand in her way—she is already involved in both soccer and softball.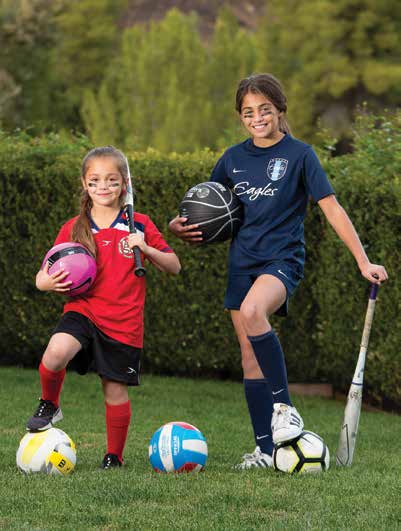 On a quiet morning this last November, just as the Quiroz family—and so many like them—began what they thought would be just another regular day, a small fire began smoldering in the hills nearby. Due to extremely low humidity and high winds, this small fire quickly grew to be one of the most destructive fires in recent Ventura and Los Angeles County history.

As the Woolsey Fire raged through neighboring areas and started to head right toward them, John Quiroz sprang into action. As mandatory evacuation orders started to come down from the Los Angeles Fire Department, John and his son Weston helped his wife pack up their necessities and sent Natalie and the four youngest children on their way to safety—out of the way of incoming first responders. "That is one of the most important things you can do during a natural disaster such as this," says John. "When the fire department tells you to evacuate, you evacuate. The last thing these guys need is to have to stop what they are doing to go save someone who decided to stick around. Human lives always come first. Property is always second."

As the fire burned toward their community, John and Weston did everything they could to help save their home and the ones surrounding it. Because fire department resources were stretched so thin, it was very hard for first responders to be in all the places they were needed. "They were hopscotching all over town," John adds. "We finally saw the rigs coming down the street, and I got to experience what the public feels when they see that help is on the way. But then I saw them turn. There were homes that were in more immediate danger than ours, so Weston and I went to help them."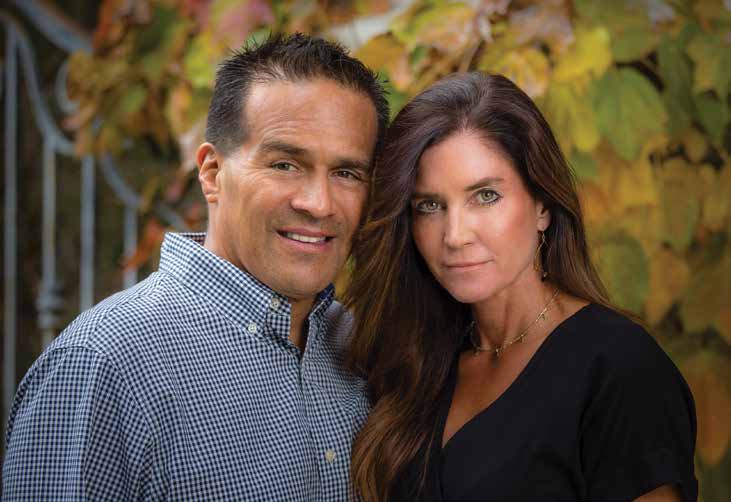 Through their efforts, and those of the brave first responders that came on the scene, they were able to save their own neighborhood as well as many neighborhoods around them. "The community has been incredibly grateful," says John. "You won't believe the amount of thank yous and gifts we have received."

Now an arson investigator, John experiences a different side of the job, but some things never change. "To be in this line of work, you have to want to help people—your neighbors, the community— it has to come naturally. It is easy to do."

As the work of the incredible first responders helped save our homes and community from devastation, the residents of Calabasas, Bell Canyon, Agoura Hills, Hidden Hills, Thousand Oaks, Westlake Village, and beyond were able to stand up and show their true colors. When the people of these proud communities were faced with adversity, "It brought out the best in people," says John. "We saw people helping each other. It is the greatest thing in the world. I've been on the job for 36 years, and if I had to do it all again, I would do the same exact thing."