Blended Bunch: The Levins
February 28, 2019
Family doesn't end with blood—it's made up of the people that choose to be together during the good times and the bad. It is in the bad times, though, that unconditional love is put to the test. For Brad and Jennifer Levin of Calabasas, the love they have for each other sparked the creation of a family—an instant family of six.

Brad was born and raised in Encino, California. A Financial Planner, Brad moved his family to Calabasas in 2006, Lexi was 3 and Jake was born later that year. Fast forward to 2013. Brad — now a single dad — and his kids were happily living and thriving in the Calabasas community. Lexi, then 9, started developing a stunningly artistic perspective on the world, revealing her incredible talent for art. Six-year-old Jake—athletic, charismatic, and outgoing—was enjoying life like any 6 year old would. Back then, Jake was into building legos, hanging with friends, and playing basketball at Calabasas Parks and Recreation, which he still does today. Then, one day in 2013, as Brad was getting ready to take Jake to his basketball practice, the same way he'd done a dozen times, something quite serendipitous happened. But you'll have to hold on a minute while we tell you about Jennifer.

Jennifer, a Woodland Hills native was working in Calabasas with two children of her own, Olivia and Logan Hunter, who both attended Bay Laurel Elementary School, just like Brad's kids.

Then in 2013, serendipity! Young Olivia was 9 years old and her brother Logan was 6. Logan, like Jake, loved playing basketball at Calabasas Parks and Recreation. So, one fine day, Jennifer took Logan to basketball practice, not knowing that their lives were about to change. Just like the Brady Bunch! Because…

Here's the story of a lovely lady, bringing up two very lovely kids. All of them living in Calabasas, and very happy too. And here's the story of a man named Levin, who was busy with two kids of his own. They were three Levins living all together; yet they were all alone. Then one day the lady met this fellow, and they knew that it was much more than a hunch—that this group must somehow form a family. And that's the way they all became the Levin Bunch.

The Levin Bunch blended their two families into one in 2014 when they all moved in together into a beautiful house in Calabasas Park Estates. Lexi and Olivia are—incredibly— the same age, and Logan and Jake are only six months apart. And Brad and Jennifer began living in complete bliss and enjoying every minute of their blended bunch. Then, just one year later, the lives of this happy family took an unexpected turn and tested the limits of their newfound love.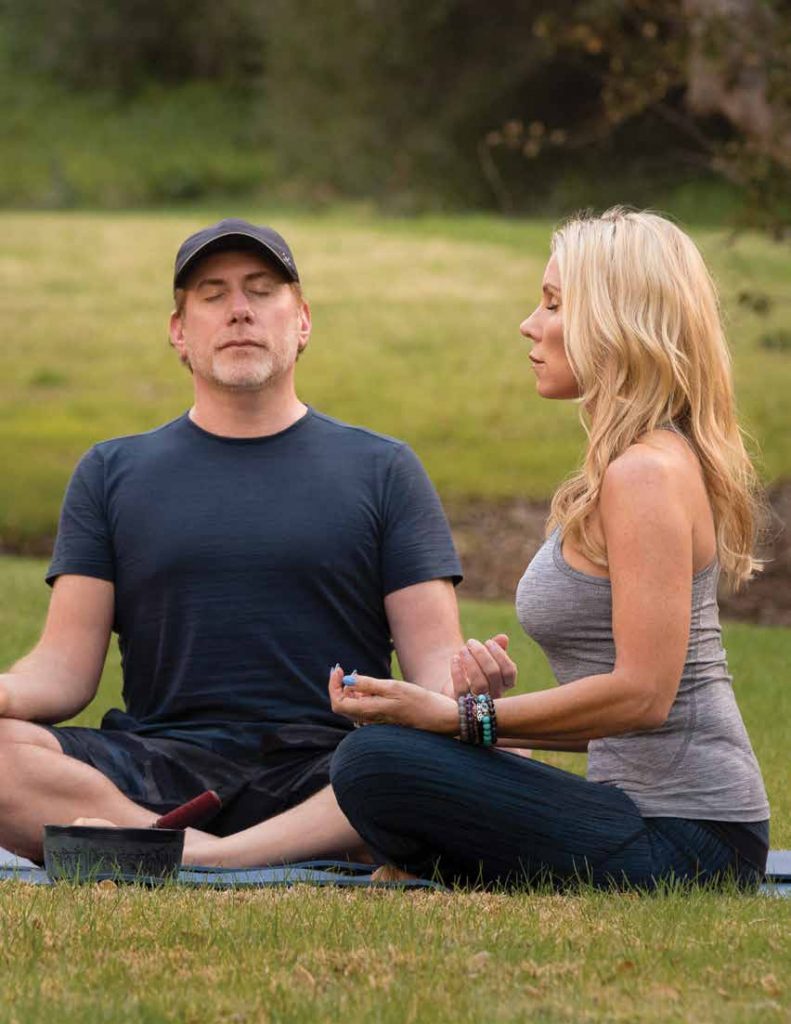 In 2015, Jennifer was diagnosed with breast cancer. After finding out the news, Brad did something entirely unexpected. He proposed. While Jennifer was in the midst of the torture that is cancer treatment, Brad decided that he wanted to spend forever with her. Through 18 months of treatment and surgeries, midnight ER trips, and a bacterial infection that almost took her life, Brad stood by Jennifer's side—"through it all," she says. Soon after the misery of cancer treatment ended, Brad and Jennifer were married at the Santa Barbara courthouse in a small ceremony officiated by Brad's father and with the four elated kids as witnesses.

The Levin Bunch loves living in their Calabasas Park Estates home. They love the "small town feel" and the gorgeous backdrop that the area has to offer. From family trips to the Saturday farmer's market to the summer concerts on the lake, this active family always has something going on. As members of Calabasas Country Club, they enjoy the many family events that take place there, as well as Jennifer's weekly yoga classes and Olivia's frequent trips to the member gym. Olivia is also an avid photographer and can be found out and about in the community with her family capturing the world on film. Jake is passionate about music and DJs often for his family. Logan is a fearless scooter rider. They love to see movies together in The Commons. The boys enjoy riding scooters down to Corner Bakery for weekend breakfasts, and Brad and Jennifer love going to Pedalers Fork. The Levins also love to travel. Since Jennifer beat cancer, they have been all over the world and are planning to travel to Indonesia this summer. Each year, the Levins also participate in philanthropic activities to provide support for local needy families during the holidays. Patriarch Brad is the CEO and founder of Legacy Wealth Partners, a local boutique wealth planning and independent investment advisory firm. Through Jennifer's battle with cancer, the pair learned about the negative impact of stress on health and its connection with cancer. As a result, Brad's firm has a vision to help improve the quality of clients' lives by reducing stress and increasing financial confidence. The firm's slogan, "Less stress equals more life," reflects this focus, and the company's holistic approach even includes healthy living activities hosted for clients, including yoga and cooking classes. Brad recently started a new company, NextPhase Divorce Advisors, to assist divorcing couples in reducing the emotional intensity of settlement negotiations and help them make better-quality financial decisions.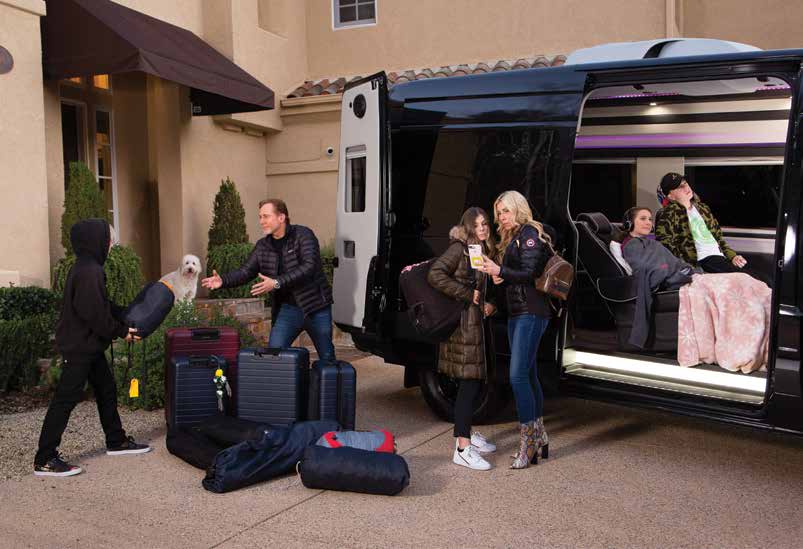 Being a breast cancer survivor, Jennifer is passionate about becoming an advocate for women facing cancer and navigating the same dark road she had to travel back in 2015. She has turned her "pain into purpose" and has become an ambassador for a cancer charity she is very passionate about, Cancer Schmancer. She has also started a blog site for women called "YouGotThis.Life," which aims to educate women on how to maintain a healthy quality of life and prevent disease with healthy lifestyle choices. Now a licensed nutritionist, Jennifer has completely taken control of her health. She is well-educated on nutrition and supplements and is happy to pass on her healthy eating habits to her whole family through daily homecooked meals. Lexi often assists as Jennifer's sous-chef in the kitchen. With only the best organic ingredients, Jennifer has married her love of cooking with her knowledge of nutrition and her love of a healthy lifestyle—for mind and body. Brad and Jennifer practice daily meditation together, to help them keep all the facets of their busy lives in proper perspective.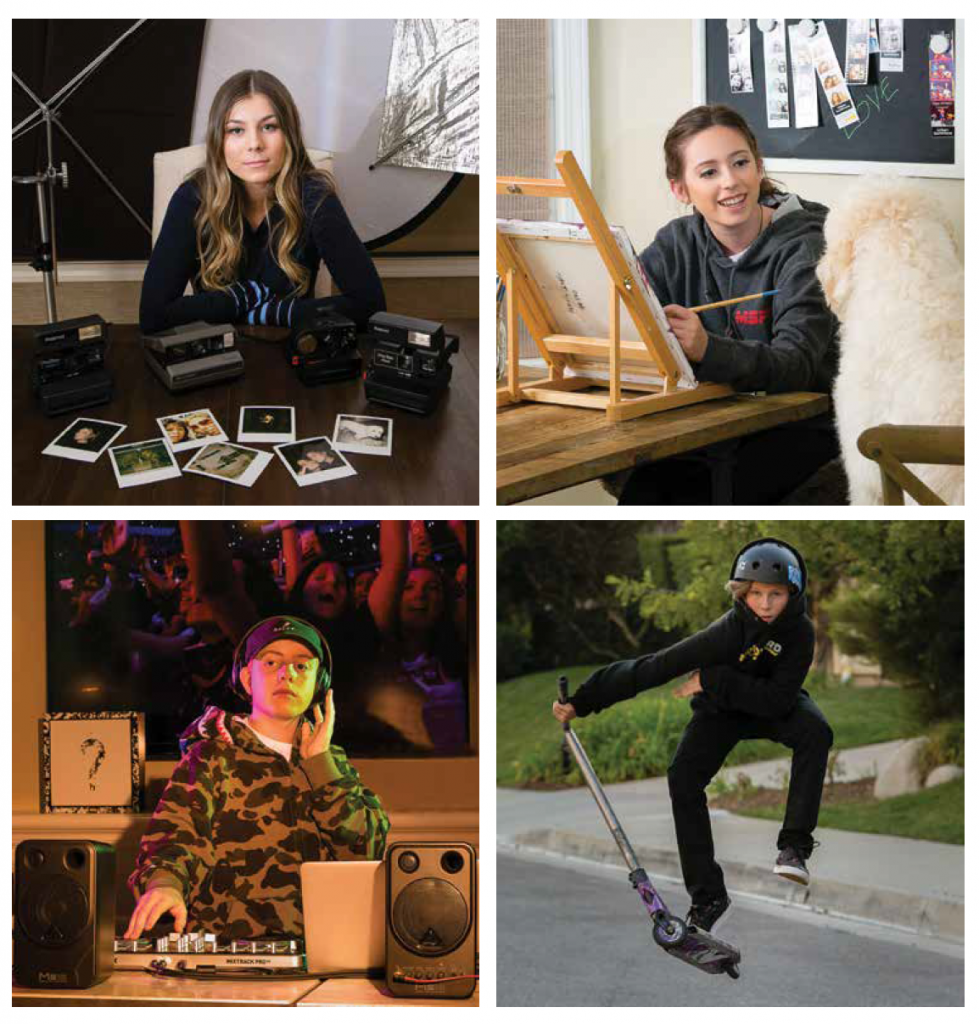 It isn't often that two existing families can blend as seamlessly together as the Levin Bunch. They enjoy spending time together, be it at a summer concert here in Calabasas or one of their annual family vacations. This family's bond is solidified by the dark times they experienced together and the joy they have found being together on the other side.
by Pax Ansley
Photography by Marvin Steindler