At Home With the Galvan Family
October 31, 2022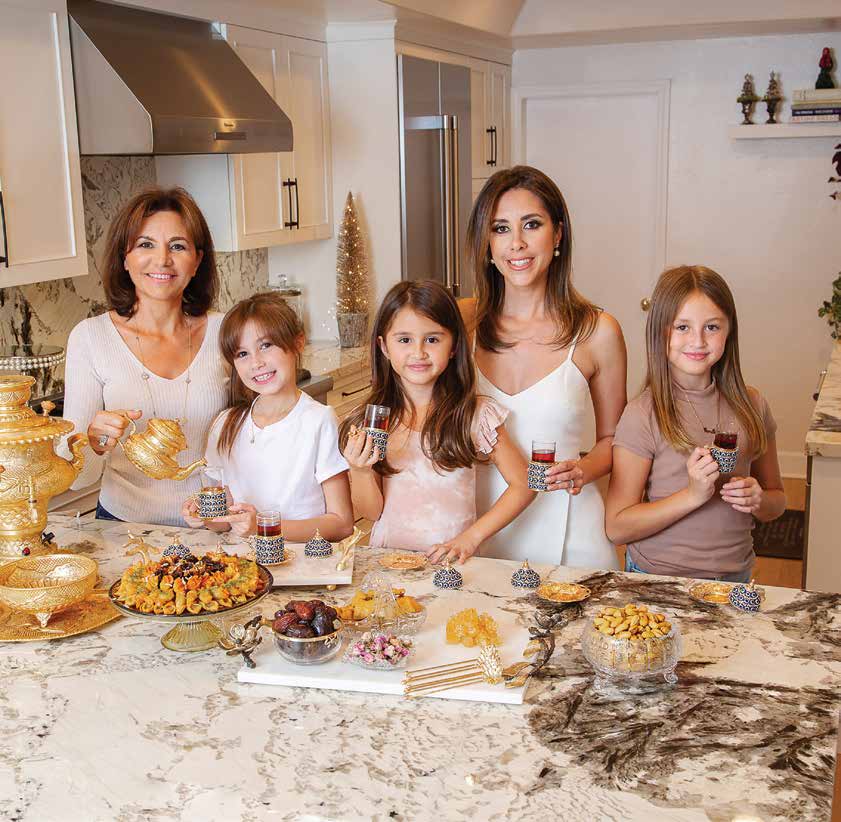 Understanding people's wants and needs truly makes this family tick. A licensed clinical psychologist, wife, and mother, Jennifer Galvan helps people feel more at home in their own skin, while Jeff Galvan—a real estate professional, father, and husband—assists people and companies in finding their ideal home or the office of their dreams.

Jennifer, Jeff, and their three daughters—Layla, age 9; London, age 8; and Lily, age 6—recently found their forever home on the border of Woodland Hills and Calabasas. They initially moved to the San Fernando Valley to be closer to Jennifer's parents, Adam and Lili Ghoddousi, residing with them in a multi-genterational household beside Calabasas Lake, before finding a place of their own.
"My parents immigrated from Iran before the revolution in 1976 to create a better life," explains Jennifer. "They originally moved to the area to open an air conditioning and refrigeration company in Chatsworth. The business's name is A/C-Care. I was born in Hollywood and lived in Chatsworth and then Calabasas. I attended Pinecrest Elementary in Chatsworth, Chaminade Middle School in Chatsworth, and Chaminade High School in West Hills." The Galvan's three girls currently attend a private school in Agoura Hills. They all enjoy meeting new neighbors and other like-minded individuals. They also share their home with a German shepherd named Kobe and an adorable cocker spaniel called Sadie.
Born in Whittier, Jeff lived in Huntington Beach before falling in love with Jennifer. An expert in commercial and industrial real estate with an emphasis in technology transfer, Jeff is also a musician who promotes events and concerts and does fundraising. His passion for real estate began as a high school student in Whittier, when he dreamed of obtaining a real estate license. He followed through on his plans, attaining his license and opening a small residential real estate company when he turned 18. Jeff later received a degree in philosophy with an emphasis in business from Whittier College. After college, Jeff continued pursuing a career in real estate, spending eight years with Coldwell Banker Commercial. He currently works with Commercial Asset Group in Century City. He gives back as a member of the Viking Charities league for disadvantaged children and as the former co-owner of With Love, Market and Cafe, an inner-city space providing healthy food, jobs, and education within the community.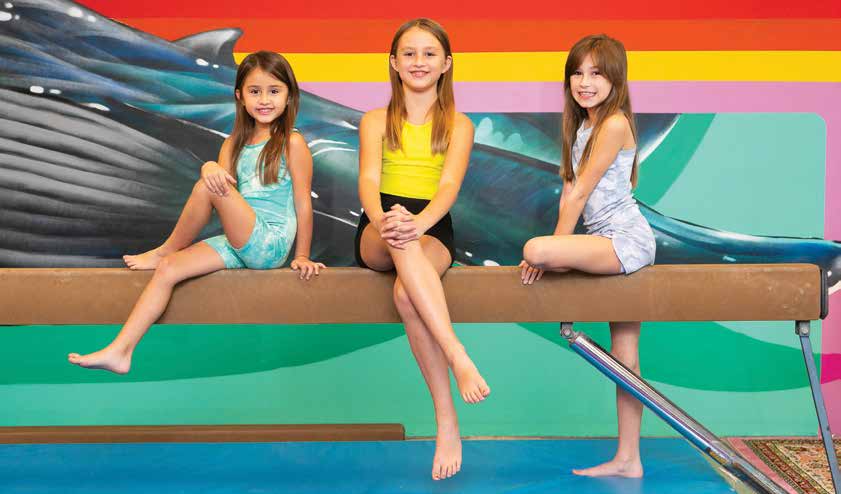 Jennifer has a Ph.D. in Psychology and helps individuals deal with a wide range of issues from depression and anxiety to identity and parenting issues and more. "In psychotherapy, support, guidance, and self-reflection can help alleviate many symptoms that have been problematic for years," explains Jennifer. "Although it may be difficult in the beginning, the results can be profound and lead to meaningful discovery and transformation." She works collaboratively with each patient to help them develop better coping skills and a healthier lifestyle.

When not working towards their goals, the family enjoys all the amenities their community offers. For breakfast, you can find them at Leo & Lily's. For coffee, you'll see them at Pedalers Fork/10 Speed. They also enjoy day trips to Malibu and hiking Las Vi rgenes trails. All three Galvan daughters take gymnastics classes and art and piano lessons and love camping in the great outdoors.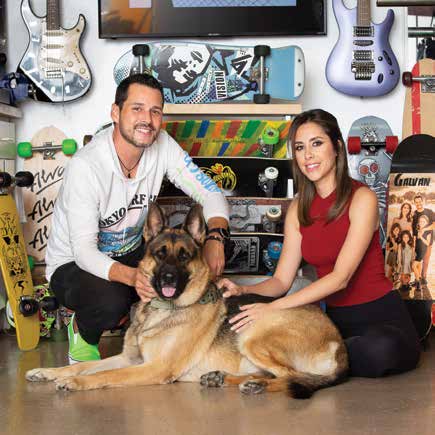 "Jennifer is a first-generation Iranian-American, and my family is third generation Mexican-American," says Jeff, "so we get to teach our children about different cultures and ethnic backgrounds. We also do our best to limit technology and live a more natural, holistic lifestyle." The Galvans love to travel and visit relatives throughout this remarkable country. One of their favorite vacation spots is majestic Mt. Whitney Portal, where all three generations of the family enjoy camping and connecting with nature and each other. The Galvans recently travelled to Cancun with the entire clan to swim with dolphins and enjoy live entertainment. They also love sun-drenched Palm Springs and Mammoth and Big Bear for their snow fixes and often journey to Santa Barbara or the Oregon Coast for "chill beach vibes."

"Our girls are close in age," says Jennifer, "which basically means they have built-in best friends. They are very protective of each other and participate in most of their activities together." Jennifer and her girls love baking and envision opening a bakery/coffee shop one day called, "Chocolate Therapy." Layla attends baking classes at nearby Kake Kreations to learn how to use fondant, edible flowers, and more, and she has already made four cakes on her own.
All the girls possess an entrepreneurial flair. They attend a yearly school fair that teaches them marketing techniques, pricing, and sales tactics—because, as the Galvans believe, it's never too soon to encourage youngsters to discover their passions. This year, Layla baked chocolate chip cookies, Lily made a variety of desserts, and London created a colorful slime center for the fair.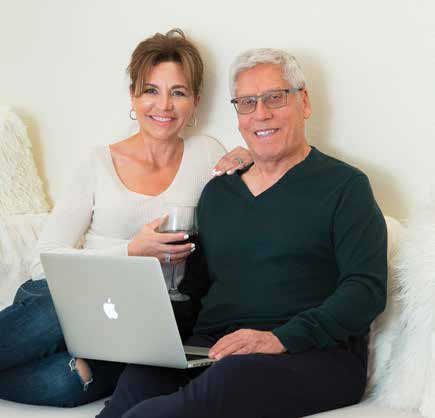 Taking care of our planet and its less-fortunate inhabitants is also important to the Galvans, who volunteer at shelters serving food to the homeless, donate toys and clothes, and financially host
families in need. London also served as school president last year, which helped build self-confidence, assertiveness, and leadership skills. Their school also teaches them about sustainability and the importance of protecting mother earth.

Jennifer gratefully juggles the daily tasks of raising their young daughters while running her group psychology practice. She also enjoys dinner with friends, baking, exercising, and yoga. When not working
or spending quality time with the family, Jeff plays guitar in a couple of bands, skateboards, and golfs at the Calabasas Country Club. He also promotes a social club in Calabasas called SONs Social Club—with special evening events for the community. Further information on Jeff's social club or Jennifer's practice can be found on Instagram @SONs.SocialClub and @drjennifergalvan.

Each night at the dinner table, the Galvan family shares their day's events with "drip and drop." Drip reflects the worst part of the day and drop is the best. "We are committed to the love-filled raising of our three daughters," says Jennifer, "and consider this the most important use of our time."