Women in Business 2020
June 30, 2020
Throughout history, women have been known to make their jobs look effortless, whether they are running small, local companies or leading multinational corporations. We'd like to honor some of our local businesswomen who treat their teams like family as they mentor staff and provide shining examples of fortitude and ingenuity. Most women already possess certain inherent traits, such as flexibility and emotional intelligence. They've also learned how to communicate well and check their egos at the door to really listen to other viewpoints. Born multi-taskers, women clearly understand the importance of balancing work and family life while making each one of their relationships feel like number one. Women today thrive in boardrooms all over the world and right in our own backyard. On the following pages, we offer a glimpse into the hearts and minds of a few of our local female leaders. We hope you'll be inspired as you discover how they use a storehouse of empathy, ideals, drive, and passion to succeed in the world of business.
---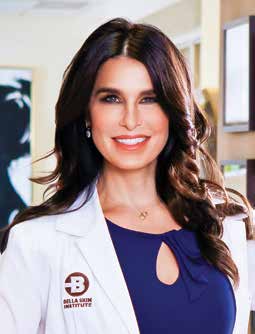 Anna Guanche, MD
Board-Certified Dermatologist
Inspired by the joy she brings to those whom she can help look and feel better, board-certified dermatologist, dermatologic surgeon, and author Anna Guanche, MD, founded Bella Skin Institute 14 years ago. She especially enjoys clicking with new patients and making them feel like they've found a home away from home.

Working in an industry where innovation is key, Dr. Guanche loves to incorporate new devices, procedures, and products into her practice. She aims to take the pain out of beauty, striving to make each patient's visit as pleasant as possible. The doctor is currently writing a book about beauty that should be published soon and plans to bring an antiaging modality to market in the near future. Her book Seven Days to Sexy is available on Amazon. 23622 Calabasas Rd., #339, Calabasas. 818.225.0117. bellaskininstitute.com.
---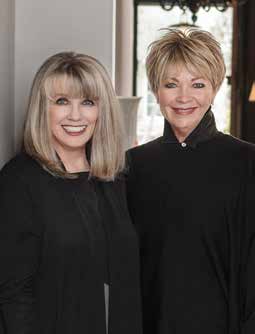 Patte Gilbert
Heidi Adams
REALTORS®
Two Powerful Agents, Two Powerful Offices, One Powerful Pair: Patte Gilbert and Heidi Adams have been strong and independent women in the business world for over 30 years. Both were single mothers raising their families while successfully establishing separate careers in real estate. Together, their strengths and expertise create the most powerful female team in the Calabasas luxury real estate market by offering two well-known and respected brands in the industry, Wish Sotheby's International Realty and Coldwell Banker. With countless deals closed between them, they offer skilled negotiations and double maximization for today's competitive market. They pride themselves on their longstanding relationships in the community and the ability to get the job done quickly, efficiently, and professionally. Patte: DRE#01144659. 818.515.5028. Heidi: DRE#00997097. 818.461.2278. ph2homes@gmail.com.
---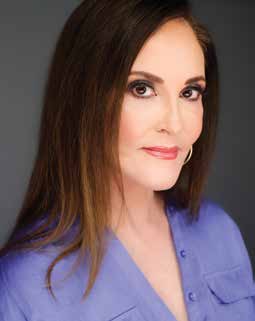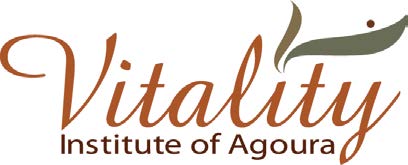 Stefanie Feldman, MD
Board-Certified Plastic & Reconstructive Surgeon
Dr. Stefanie Feldman comes to Vitality Institute of Agoura from practicing in Beverly Hills, where she focused on noninvasive aesthetic procedures, including injectables and PRP for hair loss and facial rejuvenation. Prior to that, she had a plastic surgery practice specializing in post-mastectomy breast reconstruction and other breast surgeries. As a board-certified plastic surgeon, Dr. Feldman has a comprehensive and meticulous approach to aesthetic medicine. At Vitality Institute of Agoura, she uses the most up-to-date techniques, including RF Micro-needling, injectables, Lase MD for melasma and age spots, noninvasive fat removal, vaginal rejuvenation, SmartGraft hair restoration, and laser tattoo removal. Dr. Feldman's kind and personable approach give her patients comfort and confidence that they will leave Vitality looking and feeling their best! 30200 Agoura Rd., #110, Agoura Hills. 818.735.0904. vitalityinstituteofagoura.com.
---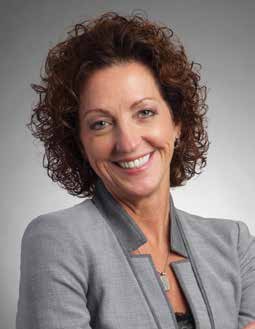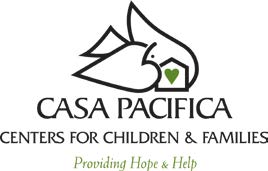 Shawna Morris
Chief Executive Officer
Shawna Morris brings her passion and dedication to serve some of our area's most vulnerable youth as the new CEO of Casa Pacifica Centers for Children and Families in Ventura and Santa Barbara Counties. She previously worked as president and CEO of Phoenix House of California and Texas, which focuses on the treatment and prevention of substance abuse and mental health disorders.

A native of Kansas, who earned her MPA degree at the University of Kansas, Shawna also spent 18 years as senior vice president and CEO at the Menninger Clinic, a renowned psychiatric hospital in Houston, Texas. In her spare time, the Simi Valley resident runs marathons and halfmarathons. Shawna truly understands what it takes to remain in the race for the long run. 1722 South Lewis Rd., Camarillo. 805.366.4040. casaspacifica.org.
---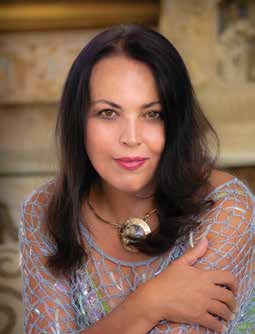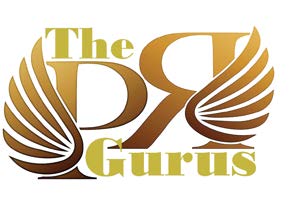 Ana-Paula Ferreira
Founder/Marketing & PR Strategist
Paula Ferreira's global portfolio of clients includes companies from a variety of industries in Europe, the UK, Africa, and the United States. Originally from South Africa, Paula has been developing and implementing marketing strategies for over 25 years. Her clients include small businesses to large corporations but she particularly enjoys working with new entrepreneurs, profiling them while 'co-creating' their business vision. Whether developing content, doing social media, planning corporate events, managing investor relations, or being contracted for a year to strategize and execute a company's marketing plan, Paula's approach is always holistic in nature. She notes that successful brands align their marketing efforts to the company's culture. Based in Agoura Hills, Paula serves Calabasas, Westlake Village, Malibu, and the surrounds. In her spare time, Paula enjoys cooking and advocating for special needs children. 4774 Park Granada, #8145, Calabasas. 323.847.8321. theprgurus.com.
---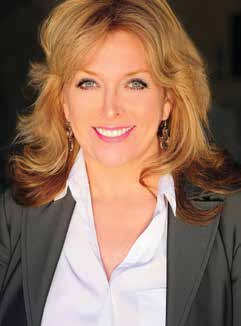 Tracy Smith
REALTOR®
Tracy Smith is a partner on a prominent real estate team, Team Smith, at Keller Williams in Calabasas, where she and her husband, David, are ranked consistently in the top 1% of teams nationwide. When the pandemic
hit, Tracy knew it would require some big adjustments, but she felt that her job was the same: to match her clients wants and needs to find the ideal property!

Tracy believes that the real estate may move up or down but it never stops. When challenges arise, her creative and engineering spirit always prevails. Tracy is a local resident of Calabasas so everything she does is with the thought of bettering the community. She loves being a parent to her two daughters, who are as active as she is in the community they love. 23975 Park Sorrento, #110, Calabasas. 310.804.7079. tracy@teamsmithca.com. DRE#01898036.
---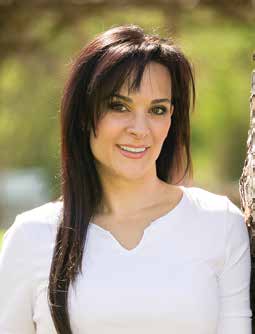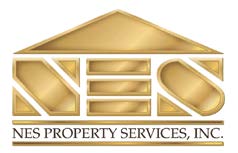 Natalie Wizman
Owner & Contractor
Natalie Wizman broke through the glass ceiling when she became a highly successful licensed general contractor in a predominantly male industry. She founded NES Property Services in 2010, where she has thrived in upgrading and remodeling people's homes or building them from the ground up. She also works on the real estate side flipping and prepping properties that are going on the market. Her company's mission is "Beyond Service, Beyond the Competition." Her number one goal is a happy customer. She has built her business on integrity and reliability and manages the details personally without resorting to any outside salespeople otherwise known as "project managers". Her meticulous work ethic and personal service has earned her consistent 5-star reviews. From traditional to modern, she does it all while always looking to cut costs for her clients without ever cutting corners! 26500 Agoura Rd., #594, Calabasas. nespropertyservices.com.
---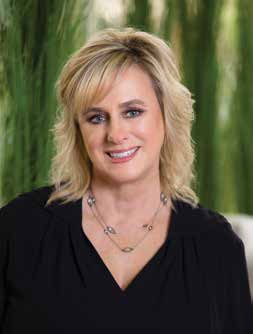 Theresa Elkins
Owner
Theresa Elkins was always intrigued by marketing and furniture. Growing up, her father owned an upholstery company. At the young age of 18, Theresa utilized her entrepreneurial spirit to start a family-run, direct-mail advertising agency, which flourished over the next 30 years.

When Theresa became the owner of Pacific Patio Furniture – she knew she found her true passion. Relationships with their clients, suppliers, staff, and community remain fundamental to her success. Theresa gains inspiration from her children as well, who also help run the business. They all continually educate themselves about the industry's everchanging trends, such as aluminum furniture that looks like rustic teak or faux concrete. Theresa uses her extensive knowledge and strong sense of design to help customers create their ideal outdoor spaces to enjoy for years to come. 28505 Canwood St., Agoura Hills. 818.949.6120. pacpatio.com.
---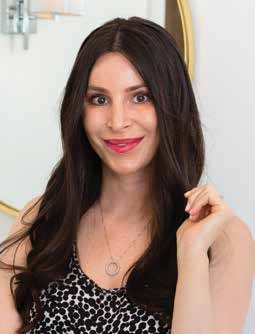 Cristina Borhani, NP, MSN
Founder, Nurse Practitioner
Calabasas native Cristina Borhani is the founder and nurse practitioner at Skin Bio in Calabasas. She has a decade-plus experience in medical and cosmetic dermatology, including specialization in Moh's skin cancer surgery, diagnosing common skin conditions, and aesthetic medicine. Two years ago, Cristina and her husband, Physician and Medical Director Dr. Korosh Borhani, combined their backgrounds to launch a cosmetic dermatology and bio functional medicine practice in their hometown
of Calabasas. Their wellness services include biomarker lab testing, IV drips, vitamin shots, hormone optimization, dietary supplementation,
PRP hair restoration, and PRP joint injections.Their skincare services include Botox, filler, IPL/photofacial, blue light IPL, laser resurfacing, laser hair removal, PRP, microneedling, Kybella, Ultherapy, CoolSculpting, facials, peels, and acne management. 22263 Mulholland Hwy., Calabasas. 818.222.9797. skinbio.co.
---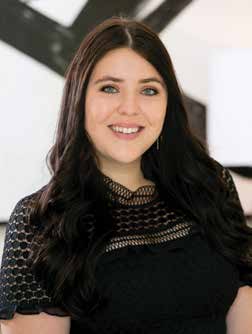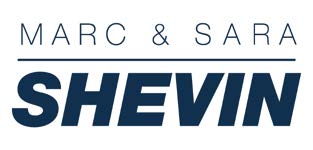 Sara Shevin
REALTOR®
Sara Shevin, after graduating from Viewpoint School and Chapman University, has fast become an integral part of the family business. Her engaging personality, strong work ethic, and attention to detail have quickly earned her a reputation among fellow agents and clients alike as a solid and dependable member of the team. Her expanded focus on social media has brought an increased, worldwide presence to the properties being marketed by the Shevin team. Marc and Sara Shevin are noted for their consistent success in the marketing and sale of luxury residential real estate as well as land for the development of custom estates. They are widely known throughout the region to be area experts, and have an unsurpassed knowledge of the local market, enabling them to match their clients with the perfect home. 23925 Park Sorrento, Calabasas. 818.205.2095. theshevins.com. sarashevin@gmail.com. DRE#02038247.
---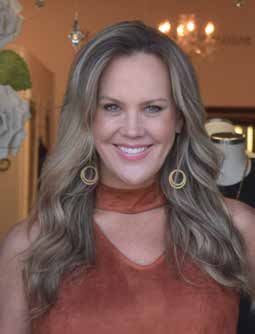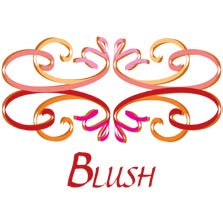 Sherry Thomas Blaka
Owner
A California girl at heart, Sherry Thomas-Blaka grew up in the Southland with a passion for fashion and an entrepreneurial spirit. As a mother of two and business owner, Sherry invested her time and money researching and building her brand to make Blush Boutique what it is today. When opening her first store over 15 years ago, Sherry was determined to create a relaxed and stylish atmosphere for women who love to wear beautiful clothes at affordable prices. With two locations in Calabasas and Thousand Oaks, Blush Boutique has become a treasured staple within the community. Specializing in contemporary clothing for every type of woman, every visit to Blush Boutique offers something exciting and new, with 40 to 50 new styles arriving weekly. Sherry truly believes that beauty is ageless. Her mission has always been to inspire, build confidence, and give back to the women in her community. 23671 Calabasas Rd., Calabasas. 818.222.5874. 1610 Thousand Oaks Blvd., #E, Thousand Oaks. 805.497.6100. shopmyblush.com.
---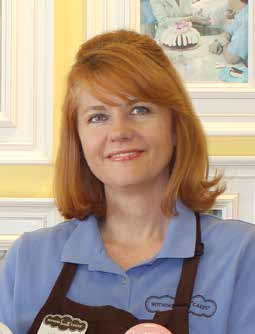 Bonnie Abel
Owner
Bonnie Abel is the owner of the Nothing Bundt Cakes bakery in West Hills. Prior to buying the bakery, she worked as an HR specialist
for 24 years. Wanting to be her own boss, she literally walked into the cake store to make a purchase and six months later, she owned it. After five years of helping guests celebrate their special moments in life, she is opening a second location in Glendale this summer.

Bonnie also has a passion for helping others. She supports many organizations, including local schools, Kiwanis and Rotary clubs, the Grossman Burn Center, Relay for Life, American Heart Association, the Special Olympics, and more. "This is the American dream—work hard, make good decisions, and help others. Nothing could be more rewarding." Platt Village Shopping Center. 6524 Platt Ave, West Hills. 818.340.2253. nothingbundtcakes.com.
---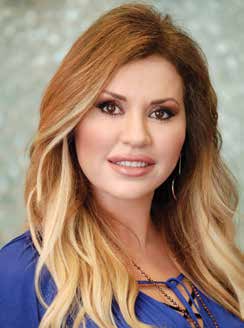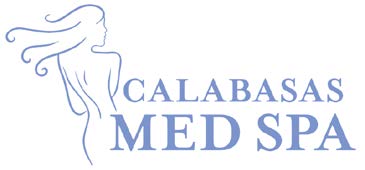 Gabriela Vickrey
Practice Manager/VIP Patient Coordinator
Gabriela is a proud member of Calabasas Med Spa with over 10 years serving as VIP treatment coordinator and office manager. Gabriela has over 25 years of experience in the medical aesthetic industry and utilizes her background in plastic surgery to assess and recommend treatments that address each patient's concerns and maximize results without the need for
invasive procedures. She takes pride in attending the medical industry's top international and local conferences and conventions to ensure they offer the most cutting-edge procedures and technology. Gabriela is enthusiastic and passionate about patient care. She helps guide all patients through their experiences at Calabasas Med Spa, always ensuring they feel happy and excited about their treatment decisions while receiving exceptional customer service. She is celebrating your youth…for life! 23659 Calabasas Rd., Calabasas. 818.225.0122. calabasasmedspa.com.
---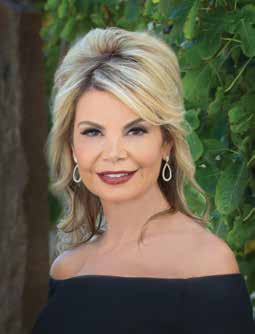 Denise Marks
REALTOR®
Denise Marks is celebrating 20 years in real estate in 2020. As a native of Los Angeles, she has advised clients buying and selling in all of L.A.'s most desirable neighborhoods. Denise has been a national top 1% real estate agent for two decades based strictly on client referrals. A master negotiator, her first duty is protecting her clients' interests. Beyond the numbers and the contracts, Denise understands the subtle aesthetics and design elements that can make or break a transaction.

Her clients value the insights and experience she brings to maximize their property's curb appeal to get them top dollar and a quick sale. She loves living in Calabasas with her husband and two children, who she is teaching to work hard and respect others. 23975 Park Sorrento, #100, Calabasas. 818.292.5340. denise@denisemarks.com. DRE#01300442.
---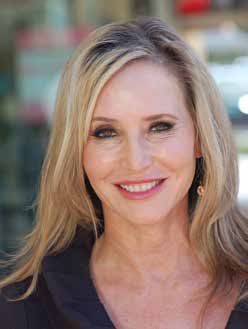 Cheri Moi
Owner
Cheri Moi is considered a pioneer in her field for providing cutting-edge skin care with a strong emphasis on anti-aging and skin rejuvenation treatments for A-list celebrity clientele. Cheri has extensive hands-on experience working with several prominent Southern California plastic surgeons in her 25 years in the cosmetic surgery industry. The last 15 years, she's worked as a licensed aesthetician.

Over the course of her career, Cheri has focused on providing services that range from chemical peels post-laser, dermaplaning, post-surgical healing, and skin rejuvenation. One of the most satisfying aspects of her work is helping patients recover from their surgical procedures and regaining their confidence. She offers full aesthetic services and only provides the highest standard of care. Located in Calabasas Med Spa. 23659 Calabasas Rd., Calabasas. 818.225.0122. cherimoiskincare.com.
---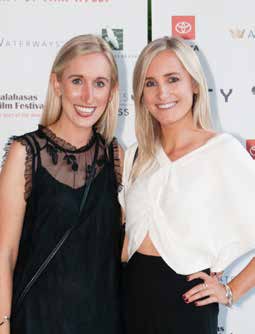 Kelley & Nicole Fries
Directors & Co-Founders
There is no time like the present to make our position heard as we forge on for women's rights, raise our voices, and shout that the future is for females too! That is why Kelley and Nicole Fries, founders of The Calabasas Film Festival (CFF), are proving the importance of being a woman leader in today's competitive world.

The Fries sisters started CFF to provide actors, directors, producers, writers and students a platform to share and celebrate their unique stories. Movies today reveal our society in ways that allow for exploration of our divisions as well as joyful discovery of our commonalities. Last year nearly 60% of films screened at CFF were produced or directed by women. Over the past six years, with the support of the City, the community and all of their generous sponsors, the Fries sisters are showing Calabasas is truly where the heart of film lives. 23548 Calabasas Rd., #206E, Calabasas. hello@calabasasfilmfestival.com.
---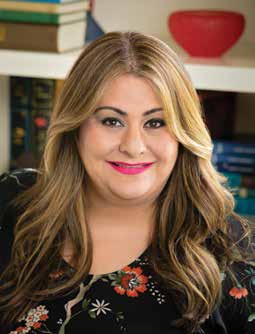 Negin Ghaffari, PhD
Founder/Head of School
Negin Ghaffari, M.P.A., Ph.D, has dedicated her life to educating young children in our community. Dr. Ghaffari has over 24 years of experience in various facets of education. She has worked as a classroom teacher, educational consultant, and college instructor and dean. Dr. Ghaffari founded Montessori of Malibu Canyon with a mission to provide a safe, nurturing, and enriching environment for children to become self-directed, life-long learners. As the mom of two sons, she is a passionate educator who devotes countless hours to various nonprofit organizations.

Dr. Ghaffari has served as a commissioner for the City of Calabasas for the past four years. She holds a Master's Degree in Administration and Doctorate in Educational Studies from the Claremont Colleges where she received the prestigious Annenberg Doctoral Fellowship. 4029 Las Virgenes Rd., Calabasas. 818.880.0555. calabasaspreschool.com.
---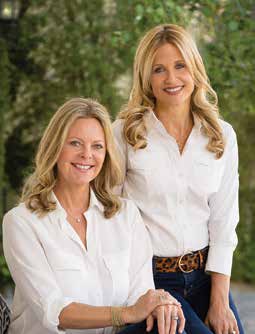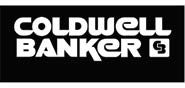 Stephanie Shanfeld
Shari Huntington
REALTORS®
Stephanie and Shari were the #1 producing team for Coldwell Banker, Calabasas, for 2019 and are proud members of Coldwell Banker's —top 11%, internationally. As residents of Calabasas for 30 years, Stephanie and Shari have a wealth of knowledge of the area and schools through their involvement in the community. With their appraisal and longtime sales experience, they offer their clients unparalleled professional experience and excellence. Much of their success is attributed to their ability to understand their clients' needs and their strong negotiation skills. Experience, diligence, integrity, and passion set Stephanie and Shari apart, as evidenced in repeatsellers and buyers through the years. For your most important investment, you can't go wrong with this dynamic team. Stephanie Shanfeld: DRE#01947954.818.521.8689. Shari Huntington: DRE#01147237. 818.635.0310. 23647 Calabasas Rd., Calabasas. stephanieandshari.com.
---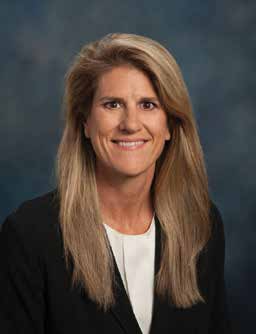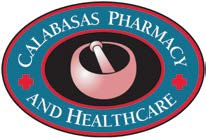 Brenda Johnson
Calabasas Pharmacy Owner
Brenda Johnson opened Calabasas Pharmacy 24 years ago and built her successful practice by getting to know her patients and providing efficient, comprehensive care. The neighborhood drugstore, located inside Gelson's Market, is known for its knowledgeable, friendly staff that cares for all of its customers' prescription needs. Brenda combines old-fashioned customer service with new patient-care services in her practice, including immunizations, hormonal contraception, travel medicine, and strep and flu testing.

Brenda believes in being involved in her community. She has been a Chamber of Commerce member since 1996. Serving four terms on the board of directors, including one year as its chairman, she is currently a member of the board of trustees of West Hills Hospital. In her spare time, she enjoys hiking in our local mountains. 22277 Mulholland Hwy., Calabasas. 818.223.8656.
---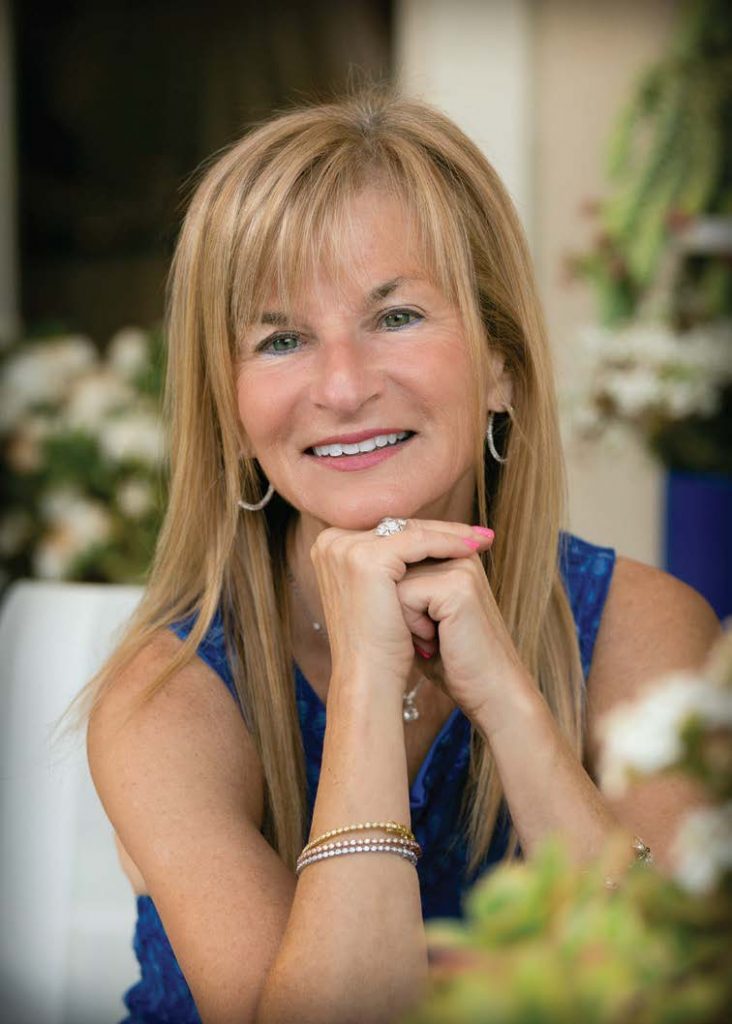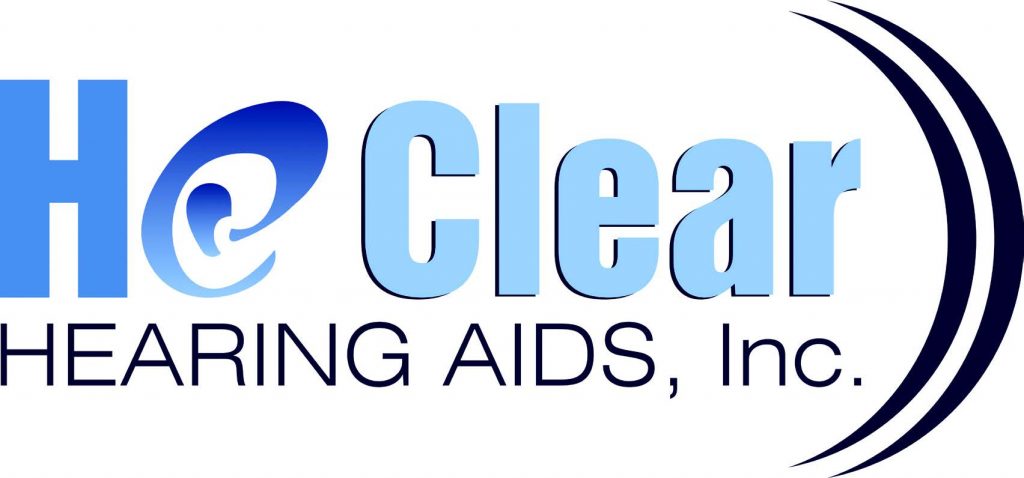 Iris Stone, Au.D., FAAA
Doctor of Audiology
Dr. Stone has built a thriving audiology and hearing rehabilitation practice by applying her knowledge and expertise of the physiology of hearing and the psychology of hearing loss. Her active presence in the community and her enthusiasm for her profession have enabled her accelerated success.

Communication is the heart of the human experience, and hearing loss can lead to depression and isolation. "Staying current with the most advanced technology, including telehealth and remote care and understanding,
and applying the qualitative outcome of rehabilitation have given me the privilege to improve the lives of my patients through better hearing," says Dr. Stone. Dr. Stone has reopened her practice and is adhering to all of the CDC and L.A. County Department of Public Health requirements resulting from COVID-19. 4764 Park Granada, Calabasas. 818.222.4327. hearclearhearingaids.com.
---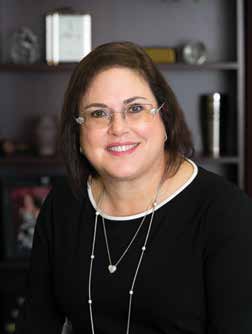 Gina Lapiner, CFP®
Financial Advisor
COVID-19 and the stock market fluctuations pointed out the importance and value of having an experienced financial advisor. As a CFP® and financial advisor for over 30 years, Gina engages with high net worth clients to help them reach their financial goals.

Gina focuses on helping businesses and individuals with their retirement plans by identifying sources of income, estimating expenses, establishing a savings strategy, and assessing comfort level with risk. She also helps clients with saving for their children's college education and works with clients in transition to develop strategies for the next phase of their life.

Gina has been in Calabasas for over 13 years and gains great satisfaction in seeing her clients achieve their lifelong goals. 26570 Agoura Rd., #130, Calabasas. 818.878.9173. edwardjones.com.
---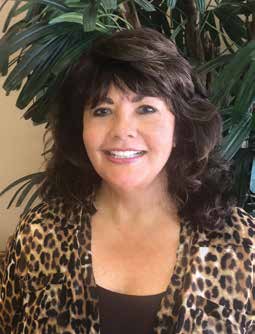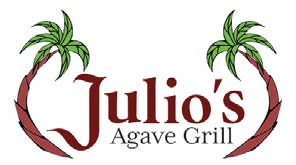 Linda Wilson
Restaurant Owner
Linda Wilson was born in Indonesia. At a young age, she moved to Holland, and then her family immigrated to America when she was 7 years old. She and her husband of 46 years opened Ciscos in 1974 on Westlake Boulevard and opened their second Ciscos in Thousand Oaks in 1999 on Avenida de Los Arboles. In 2018, they opened Julio's Agave Grill on Agoura Road in Westlake Village.

Linda is very active in the community. She's been in the Westlake Sunrise Rotary since 1989 and served 10 years with the American Heart Association, including as president. Julio's Agave Grill is an upscale Mexican restaurant that serves only prime beef, fresh seafood, and local produce. 2809 Agoura Rd., Westlake Village. 805.370.0145. julioswestlakevillage.com.