Women in Business 2022
May 2, 2022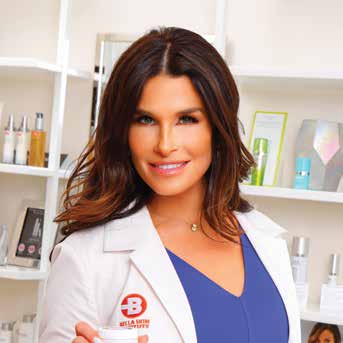 Anna Guanche, MD
Board-Certified Dermatologist
Inspired by the joy she brings to those she helps look and feel better, board-certified dermatologist, dermatologic surgeon, and author Anna Guanche, MD, founded Bella Skin Institute 16 years ago. So, what's new? Dr. Guanche just launched the Dr. Beauty Podcast on YouTube, Spotify, and Apple, where she discusses beauty with some of the most interesting people in business as well as "the business." Now in a stage of expansion, Dr. Guanche's practice will offer expanded hours and services. The spa services include microblading brow treatments and lymphatic massage/lipo cavitation treatments. The team is growing in number of providers to accommodate demand for appointments.

Working in an industry where innovation is key, Dr. Guanche loves to incorporate new devices, procedures, and products, including her new Miracle Cream™. She is one of the most sought-after dermatologists to appear on local and national television to discuss and demonstrate the latest procedures to make any person "red-carpet" ready. One of Dr. Guanche's primary goals is to take the pain out of beauty by using highly advanced equipment and procedures that require little or no downtime. Many of these procedures are highlighted on her website and social media channels to demonstrate how easy and painless it is for people to achieve their desired cosmetic goals. Her latest book, "Seven Days to Sexy," has become a beauty bible, revealing all the secrets, tips, and tricks every woman needs for a super-fast transformation into the sexiest, most-gorgeous person she's always wanted to be. Voted in as a Los Angeles Magazine Super Doctor by her peers for 10 consecutive years, Dr. Guanche has recently opened a second location in Beverly Hills. 23622 Calabasas Rd., #339, Calabasas. 818.225.0117. bellaskininstitute.com. @bellaskininstitute.
---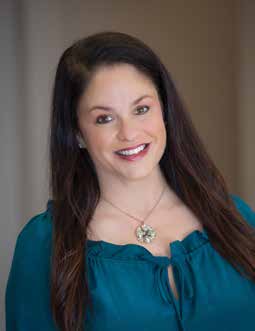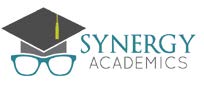 Jennifer Lopata, LCSW
Founder
Jennifer Lopata has dedicated her career to helping children and teens, first as a licensed clinical social worker, then as an educator and business owner. Jennifer, the mother of three children, understands the stress that students face in today's demanding academic climate. She created a center that boosts students' academic performance and their confidence. Synergy Academics, an academic tutoring center, is the culmination of these efforts, helping students at all levels of academic aptitude.

With 1:1 tutoring, AP/SAT/ACT test preparation, and college counseling, Jennifer understands that students achieve academic goals by having an advocate in their corner, helping to build their self-confidence. Jennifer believes that this combination of academic excellence and emotional support sets Synergy Academics apart and "makes it a second family" to many of its clients. 6700 Fallbrook Ave., #101, West Hills. 818.888.8665. synergyacademics.com. jennifer@synergyacademics.com.
---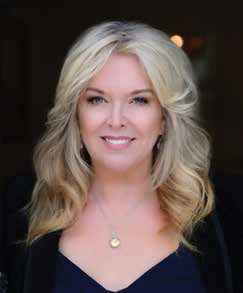 Tracy Smith
Estate Agent
Known for beating records and exceeding expectations, Tracy Smith joined The Agency Calabasas with over a decade of industry experience and passion for transforming people's lives through real estate. Collaborating with her husband, David, she represents clients throughout the Valley and Westside and has consistently been a top producer. A creative negotiator and expert problem solver, Tracy is proud to leverage her mastery of real estate and design. With buyers, she learns what they want and expertly finds off markets.

With sellers, Tracy provides invaluable advice and often utilizes her network of professionals to make cost efficient renovations to maximize clients' returns on their investments. Top sales and record breaking is always the goal. Tracy loves living in Calabasas, working with her husband, and raising her two amazing teen daughters. 23622 Calabasas Rd., #148, Calabasas. 310.804.7079. theagencyre.com/agent/tracy-smith. tracy.smith@theagencyre.com. DRE# 01898036.
---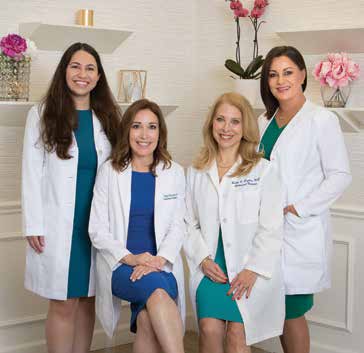 Tanya Altmann, MD, FAAP | Catherine Pourdavoud, MD, CLE
Leslie A. Kaplan, MD, CEDS | Sayeh Eshraghi, MD
Calabasas Wellness Center
Calabasas Pediatrics Wellness Center offers a unique place for children and families to have all their physical health, mental health, and wellness needs met under one roof. Their primary objective is to treat the "whole person" and provide a comprehensive wellness plan to prevent and treat illness to achieve a successful, healthy life. Their amazing team of expert providers includes founder Tanya Altmann, MD, FAAP. Dr. Altmann is a nationally recognized child-health expert, best-selling author, and UCLA-trained pediatrician with over 20 years of experience. Dr. Catherine Pourdavoud, a board-certified pediatrician, joined the practice in 2021. Passionate about lactation and breastfeeding medicine, she is also a certified lactation educator.

Dr. Leslie Kaplan is a pediatrician specializing in adolescent and young adult medicine, with 20 years of experience serving the special medical needs of patients with eating disorders. She is one of the few certified eating disorder specialists with a private practice. Dr. Sayeh Eshraghi is a board-certified internal medicine physician who opened LA Wellness Boutique inside Calabasas Pediatrics. She provides medical aesthetic services, bio-identical hormone replacement therapy, and medical weight-loss services.

These doctors offer 24/7 pediatric and adult concierge services as well as women's health services personalized to each client's needs. Appointments are available in their new, modern office or in the comfort of home. 23586 Calabasas Rd., #107, Calabasas. 814.914.4429. calabasaspeds.com. lawellnessboutique.com.
---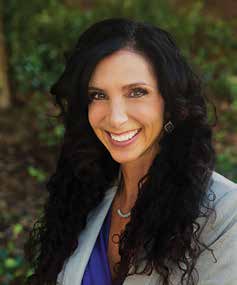 Jonine Nazar-Biesman, PsyD
Founder
Dr. Biesman has over 25 years of experience specializing in assessing and treating children, adolescents, and young adults with neurodevelopmental disorders, such as autism, ADHD, learning differences, and genetic conditions. She works closely with families, treatment teams, schools, and the community to ameliorate social-emotional, behavioral, and educational challenges. Her office provides comprehensive evaluations, in-office therapy, home visits, and tele-health sessions. For young toddlers and children, she offers neurodevelopmental assessments and works extensively with parents in formulating early-intervention programs for children ages 0-5. Dr. Biesman also specializes in forensic neuropsychology to assess damages due to traumatic brain injury, birth insults, and environmental toxins. Her compassion, patience, flexibility, insight, practical feedback, guidance, and commitment to her clients are a constant. 5016 Parkway Calabasas, #215, Calabasas. 818.415.6435. neurosensepsychology.com.
---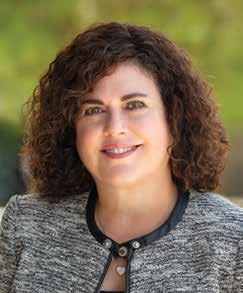 Gina Lapiner, CFP®
Financial Advisor
COVID-19 and the stock market fluctuations pointed out the importance and value of having an experienced financial advisor. As a CFP® and financial advisor for over 31 years, Gina engages with high-net-worth clients to help them reach their financial goals.

Gina focuses on helping businesses and individuals with their retirement plans by identifying sources of income, estimating expenses, establishing a savings strategy, and assessing comfort level with risk. She also helps clients with saving for their children's college education and works with clients in transition to develop strategies for the next phase of their life.

Gina has been in Calabasas for over 14 years and gains great satisfaction in seeing her clients achieve their lifelong goals. 26570 Agoura Rd., #130, Calabasas. 818.878.9173. edwardjones.com.
---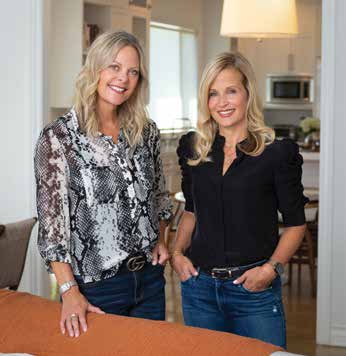 Stephanie Shanfeld | Shari Huntington
REALTORS®
It is no surprise that Stephanie and Shari continue to be top producers in real estate year after year. As certified luxury home specialists, relocation experts, and members of the Million Dollar Guild, Stephanie and Shari make up a dynamic team full of expertise and wisdom. The secret to their success is their unwavering ethics, attention to detail, and outstanding service to their clients.

The combination of Stephanie's appraisal background and Shari's longtime sales career is just one reason they continue to thrive in today's competitive residential real estate environment. Working as a team, they bring their collaborative energy into each relationship they develop with their buyers and sellers. They also love what they do, and their passion shows. Calabasas is their home base, and they love sharing their pride for the community to potential buyers. They also give back to their Calabasas community through volunteer work.

Stephanie and Shari's strong negotiation skills give them the advantage even in the most difficult sales. With over 30 years combined experience, Stephanie and Shari have developed stellar reputations for their hard work and integrity in the industry and pride themselves on getting the job done in the most beneficial manner for their clients. 23647 Calabasas Rd., Calabasas. Stephanie: 818.521.8689. DRE# 01947954. Shari: 818.635.0310. DRE# 01147237. stephanieandshari.com.
---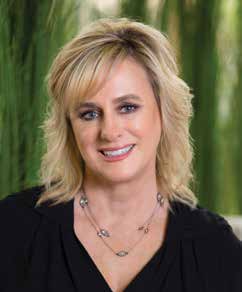 Theresa Elkins
Owner
Theresa Elkins was always intrigued by marketing and furniture. Growing up, her father owned an upholstery company. At the young age of 18, Theresa utilized her entrepreneurial spirit to start a family-run, direct-mail advertising agency, which flourished over the next 30 years. When Theresa became the owner of Pacific Patio Furniture, she knew she found her true passion. Relationships with clients, suppliers, staff, and community remain fundamental to her success. Theresa gains inspiration from her children as well, who also help run the business. They all continually educate themselves about the industry's ever-changing trends, such as aluminum furniture that looks like rustic teak or faux concrete.
Theresa uses her extensive knowledge and strong sense of design to help customers create their ideal outdoor spaces to enjoy for years to come. 28505 Canwood St., Agoura Hills. 818.949.6120. pacpatio.com.
---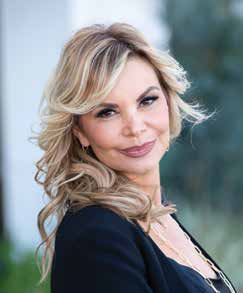 Celebrating 22 years in real estate, Denise has expanded the Denise Marks Group, enabling her to provide additional services and expanded geographical coverage. As a native of Los Angeles, Denise has built her
reputation representing buyers, sellers, and developers in L.A.'s most desirable neighborhoods. Denise has been a national top-1% real estate agent for over two decades based strictly on client referrals because she is a master negotiator and is committed to using state-of-the-art tools/technology and hiring top-rate professionals.

Her clients value the unique combination of experience, insight, and commitment she brings to the table. Denise loves living in Calabasas with her husband and two children, whom she is teaching the value of hard work and respect for others. 23975 Park Sorrento, #100, Calabasas. 818.292.5340. denise@denisemarks.com. DRE# 01300442.
---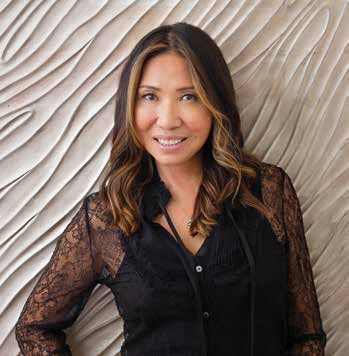 Julia Wong
Interior Designer
Based in sunny Los Angeles, Julia Wong is an internationally acclaimed interior designer with a focus on luxurious elegance without sacrificing comfort or functionality. Her firm takes a holistic approach to design, creating both timeless and congenial interiors. Julia Wong's projects are at the forefront of design,
inspired by the past while looking to the future. Her mission when creating both residential and hospitality projects is to imagine and reimagine both style and sophisticated designs that mold the resident's lifestyle. Projects by Julia is a lifestyle experience, whether it's a penthouse at the Ritz Carlton residences or a luxury kitchen for Thermador. Julia brings her global sensibilities and European aesthetic to every project, adjusting to every client's own unique vision. Keeping this vision in mind, she seeks to create spaces that elevate her clientele's quality of life both visually and emotionally. Outside of residential and hospitality projects, Julia's expertise extends to a product line of furniture and rugs inspired by her lifestyle philosophies and her knowledge from many years of design experience.

Julia is widely recognized by design aficionados and media giants for her captivating residential and hospitality interiors and exteriors. Having practiced in London, Chicago, New York, and Los Angeles, her contemporary renditions of luxury and elegance have earned her a reputation as one of the top designers from coast to coast. Julia's effortless, stylish interiors and home furnishings are recognized by The Wall Street Journal for her home line. Julia moved to Los Angeles in 2000 where she added businesses and residences of Malibu, Pacific Palisades, Los Angeles, Brentwood, and Bel-Air to her international list of clients. Julia is a proud mom of two teenage girls and loves calling Calabasas home. 818.223.8886. juliawongdesigns.com. info@juliawongdesigns.com.
---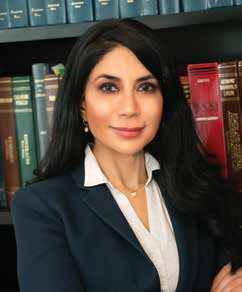 Sheida Shoalehvar
Attorney
Sheida Shoalehvar is a top-rated criminal defense lawyer specializing in criminal defense cases. Her firm has successfully litigated hundreds of felony and misdemeanor criminal cases, including murder, robbery, DUIs, and sex, narcotic, domestic violence, and theft crimes. In addition, Sheida has successfully represented hundreds of clients at trial and all other stages of courtroom proceedings, including arraignment, bail hearings, preliminary hearings, probation violations, and sentencing hearings throughout the U.S.
Sheida received her BA and JD law degree from Southern California Institute of Law and was admitted to the State Bar of California, United States District Court, Central District of California, and United States Court of Appeals in 2008. She is available for free consultations 24/7. 818.451.5274. lady-of-justice.com.
---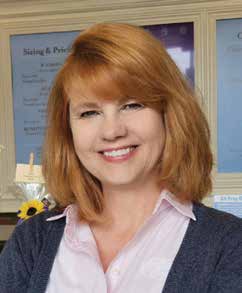 Bonnie Abel
Owner
Bonnie Abel has been the owner of the Nothing Bundt Cakes bakery in West Hills since 2015. She opened a second location in Glendale in July 2020.

Although the past two years have brought many challenges, through hard work, creativity, and self-determined optimism, she was able to retain her employees and keep both bakeries open during the pandemic. Bonnie knew that she needed to stay open for the community so they could continue to celebrate their special life moments.

Bonnie believes in bringing joy to her guests and being a positive contributor to the community. She remains optimistic for the future and the many wonderful opportunities available to us in the U.S.A., especially for women entrepreneurs. 6524 Platt Ave., West Hills. 818.340.2253. 215 N. Glendale Ave., Glendale. 818.945.9010. nothingbundtcakes.com.
---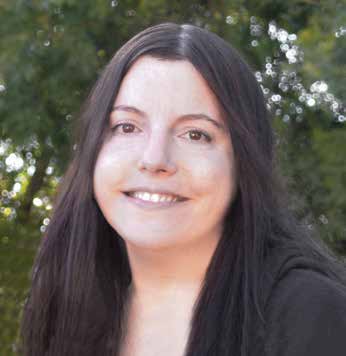 Stacy Raskin
Mortgage Broker
A fourth-generation Angeleno, Stacy Raskin grew up in and around the Conejo and San Fernando Valleys. After completing her studies as a Regents Scholar at UCLA, motivated by early work experiences in property leasing, she went on to earn her real estate broker and mortgage loan originator licenses. With decades of industry experience, Stacy has extensive mortgage and real estate knowledge and has consulted for the California Department of Real Estate as a subject matter expert. She leads Bright Skyline Enterprises, a local Westlake Village-based real estate and mortgage brokerage.

Stacy lives in Agoura Hills, where she enjoys spending time with her family, gardening, and exploring Conejo Valley's natural beauty on foot and by bicycle. Some of her favorite local places to visit include Malibu Creek State Park, Zuma Beach, and Cheeseboro Canyon. Stacy also enjoys volunteering for local community organizations. She likes to start her day with a Starbucks coffee and a bagel while getting updated on the latest industry news.

Stacy prides herself on being friendly and easy to work with and is happy to answer questions and work with new people. "At Bright Skyline, my brokerage, we focus on serving the personal and investment real estate and financing needs of Conejo Valley," says Stacy. "I enjoy working with people to help them find the most competitive and innovative financing options to suit their needs, often finding them solutions they were unaware of. I find it gratifying to help my clients achieve their financial goals." 818.770.0340. brightskyline.com. stacy.raskin@brightskyline.com.
---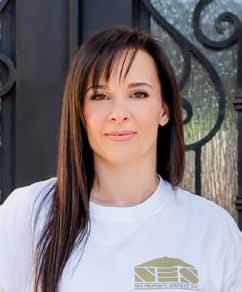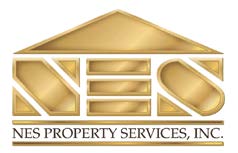 Natalie Wizman
Owner | Contractor
Natalie Wizman broke through the glass ceiling when she became a highly successful licensed general contractor in a predominantly male industry. She founded NES Property Services in 2010, where she has thrived in upgrading and remodeling people's homes or building them from the ground up. She also works on the real estate side flipping and prepping properties that are going on the market. Her company's mission is "Beyond Service, Beyond the Competition." Her number-one goal is a happy customer. She has built her business on integrity and reliability and manages the details personally without resorting to any outside salespeople, otherwise known as "project managers." Her meticulous work ethic and personal service has earned her consistent 5-star reviews. From traditional to modern, she does it all while always looking to cut costs for her clients without ever cutting corners! 26500 Agoura Rd., #594, Calabasas. 877.907.1441. nespropertyservices.com.
---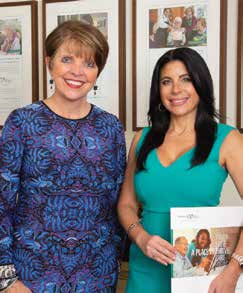 Nancy Nelson | Executive Director
Shari Ross | Area Sales Specialist
When Belmont Village Senior Living of Calabasas opened in April 2018, Nancy Nelson and Shari Ross set out to establish a new standard of luxury senior living in Calabasas. In addition to offering the perfect blend of comfort, care, and active living, their award-winning programs—from assisted living to memory care options—are carefully researched and developed to provide the right fit for each resident. Nancy and Shari are passionate about offering a joyful quality of life for their residents, as well as peace of mind for each resident's family in knowing that all the needs of their loved ones are being met. These accomplished business leaders love creating experiences and programs designedto inspire each resident's body, mind, and spirit and to welcome the community to discover the Belmont Village difference. 24141 Ventura Blvd., Calabasas. 818.222.2600. belmontvillage.com/calabasas.
---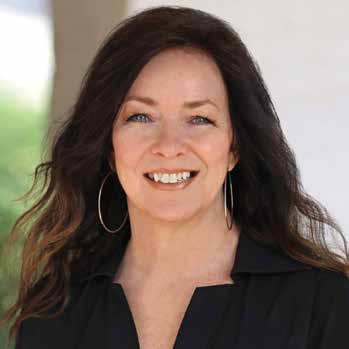 Stephanie Alatorre
Team Leader | CEO
Stephanie is a people-focused and synergistic real estate professional who is enthusiastic about her role as CEO/Team Leader of Keller Williams Realty in Calabasas. Her primary objective is to assist her team of real estate professionals to build their businesses, achieve their goals, and attain a higher level of success. Stephanie is dedicated to maintaining and strengthening the core company culture to serve the community. Last year, the Keller Williams Calabasas office generated over $1.3 billion in sales, the highest volume ever since its inception in 2010. Stephanie oversees a team of six people while managing a staff of 360 agents who share one vision: to be the real estate company of choice for agents and their customers.

Stephanie began her career at Coldwell Banker in 1998 and earned the Sales Rookie of the Year Award one year later. She became Director of Training and Recruiting at Coldwell Banker in 2002, where she successfully recruited, trained, managed, and grew a large office of sales agents. She then launched JFH-SA Property Management, Inc., a commercial property management firm where she served as president for five years. When the real estate market crashed in 2009, Stephanie put her sales and marketing skills to work in the field of print advertising until she returned to her real estate roots in 2016. As a mom of three amazing children, Stephanie shares the same passion and commitment she has for her family with her KW Realty family to help build careers worth having, lives worth living, and legacies worth leaving. 23975 Park Sorrento, #110, Calabasas. 310.795.6998. @alatorrestephanie. DRE# 01246000.
---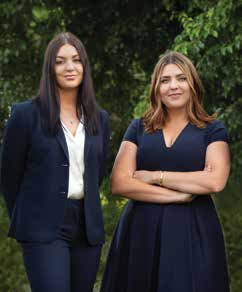 Hanna Shevin | Sara Shevin
REALTORS®
In the local real estate market, sisters Sara and Hanna Shevin are top-producing agents—renowned by colleagues and clients alike for their integrity, loyalty, and professionalism. After they both attended Viewpoint School, Sara went on to graduate from Chapman University while Hanna received her degree at Arizona State University—before they both joined the family business. Having grown up in the area, Sara and Hanna specialize in Calabasas and Hidden Hills, where they are area experts in the marketing
and sale of luxury estates.

Representing a wide variety of clients from local families to numerous high-profile sports and entertainment industry professionals, Sara and Hanna have the unique ability to connect and communicate with their extensive client base. 23925 Park Sorrento, Calabasas. Sara: 818.961.7271. DRE# 02038247. Hanna: 818.792.8585. DRE# 02099901.
---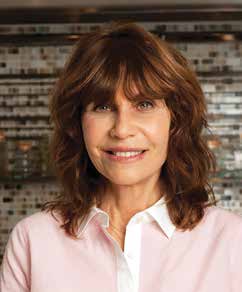 Jane Lockhart
Founder
Jane Lockhart discovered her love of baking when she and her husband were dating. With support from family and friends, Jane began baking from home and selling her delicious desserts to local L.A. restaurants. Quickly, her reputation for taste, quality, and style grew, and in 1988, the original Sweet Lady Jane Bakery opened in West Hollywood. Ever since then, Sweet Lady Jane has been a part of family traditions, intimate friendly gatherings, and the most exclusive celebrations. Her signature Triple Berry cake is known around the world and ordered daily by moms, dads, and the Hollywood glitterati.

Three decades later, Jane's commitment to freshness and simple, all-natural ingredients remains one of her company's core values. Their mission is simple—make good things even better. Also serving Encino, Beverly Hills, West Hollywood, Santa Monica, and Manhattan Beach. 23653 Calabasas Rd., Calabasas. 818.914.5080. sweetladyjane.com.
---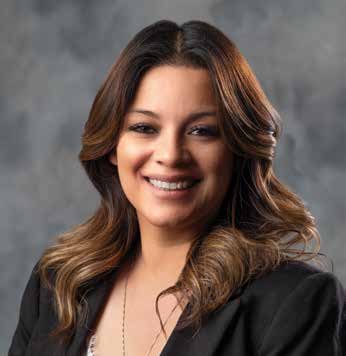 Mayra Garcia
Vice President
Mayra Garcia began her career in the staffing industry at age 16 as a receptionist. Early on, she developed an affinity for her job as she saw that it could fulfill her life's calling—transforming people's lives.

During her 25-year career in the staffing industry, Mayra has led high-producing teams with some of the most prestigious staffing firms in Southern California. After joining Express Employment Professionals in 2015 as general manager, she quickly doubled their business, earning her the role of vice president in 2018. She has taken their North L.A. and Ventura County offices to the Top 10 in the Express franchise network of over 850 offices. Among her many accolades, Mayra was been honored twice with the distinguished "40 Under 40" award by the Conejo Chamber of Commerce and the Pacific Business
Coast Times in 2019.

Through her personal and professional achievements, Mayra has never lost sight of her humble beginnings and is always looking for the next opportunity to help those in need. Mayra's desk is affectionately known as the "Second Opportunity Desk," where she helps associates become valuable and
contributing members of the community.

"We're more than just a staffing company," says Mayra. "We're in the business of transforming lives. When one person or one business wins, our community wins." 805.418.1111. expresspros.com/thousandoaksca.
mayra.garcia@expresspros.com.
---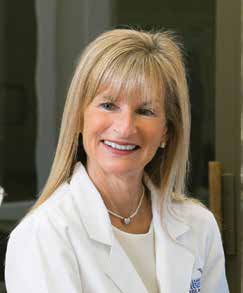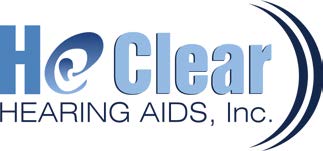 Iris Stone, Au.D., FAAA
Doctor of Audiology
Dr. Iris Stone has built a thriving audiology and hearing rehabilitation practice by applying her knowledge and expertise on the physiology of hearing and the psychology of hearing loss. Her active presence in the community and her enthusiasm for her profession have enabled her accelerated success.

Communication is the heart of the human experience and hearing loss can lead to depression and isolation. "Staying current with the most advanced technology, including telehealth and remote care, and understanding and applying the qualitative outcome of rehabilitation have given me the privilege to improve the lives of my patients through better hearing," says Dr. Stone. Dr. Stone has reopened her practice and is adhering to all CDC and L.A. County Department of Public Health requirements resulting from COVID-19. 4764 Park Granada, #109, Calabasas. 818.222.HEAR (4327). hearclearhearingaids.com.
---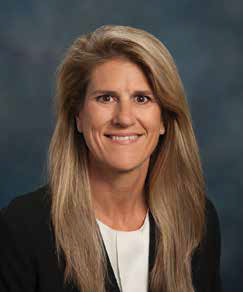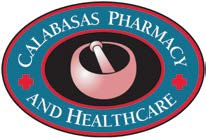 Brenda Johnson, R. Ph.
Calabasas Pharmacy Owner
Brenda Johnson opened Calabasas Pharmacy 26 years ago and built her successful practice by getting to know her patients and providing efficient, comprehensive care. The neighborhood drugstore, located inside Gelson's Market, is known for its knowledgeable, friendly staff that cares for all of its customers' prescription needs. Brenda combines old-fashioned customer service with new patient-care services in her practice, including immunizations, hormonal contraception, travel medicine, and strep and flu testing.
Brenda believes in being involved in her community. She has been a Chamber of Commerce member since 1996. Serving four terms on the board of directors, including one year as its chairman, she is currently a member of the board of trustees of West Hills Hospital. In her spare time, she enjoys hiking in our local mountains. 22277 Mulholland Hwy., Calabasas. Located inside Gelson's Market. 818.223.8656. calabasaspharmacy.com.
---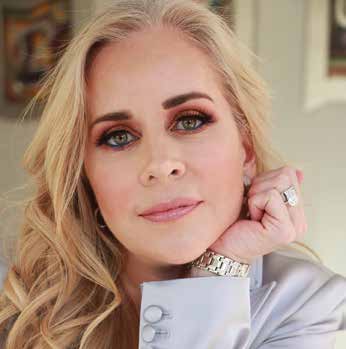 Laura Solano
Life Coach
Laura Solano used her business abilities to launch a new profession as a life and health coach after 20 years as an actress, model, worldwide television host, and marketing executive. Her motivation for pursuing this new career is to assist people in making progress in their life so that they can achieve greater personal and professional fulfillment. ILC Academy Worldwide LLC certified Laura in life and leadership coaching. She also earned a master's degree in emotional intelligence, which is the capacity to recognize and control emotions to be a successful leader.

Laura's mission is to assist her clients in achieving their full potential in terms of personal, professional, and emotional development. Her approach frequently begins with assisting clients in clarifying their goals and identifying the roadblocks preventing them from achieving them, then devising a strategy to overcome each one. She tailors these tactics to each person's individual skills and gifts, allowing them to maximize their strengths while receiving the support they require to achieve long-term transformation.

Many people seek the advice of life coaches while making a major life transition, such as starting a new job. Laura also helps people live happier, more fulfilling lives; lower stress and anxiety; and feel more fulfilled in their career and social lives. Laura is also a wife, mother, and hardworking entrepreneur. She provides individual and group sessions, and she enjoys inspiring others through her social media platforms and YouTube channel, @lifestylebylaurasolano. 818.813.2537. lsbyls.com. laura@lsbyls.com.
---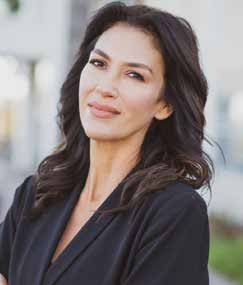 Sarah B. Hall
Founder
Nothing shows beauty better than having perfectly shaped eyebrows to frame your eyes and highlight your face. Sarah B. Hall, a two-time Emmy-nominated makeup artist, has been doing just that for 25 years, working with a multitude of A-list celebrities. To accommodate her ever-growing clientele, Sarah founded her own beauty company, Sarah B Beauty, and can also be found at Bella Skin Institute in Calabasas. Sarah specializes in microblading and shading to create natural-looking eyebrows perfectly tailored to every facial shape. Sarah received her professional training at PhiBrows Advanced Microblading Academy and Beauty Angels Academy and was also privately coached by Sammi Touw. She considers herself a reinventor of the true beauty that lies within and loves helping her clients regain their beauty confidence one hair stroke at a time. 23622 Calabasas Rd., #339, Calabasas. 818.227.3602. bbeautybrows.com. @sarahbbeauty.brows.
---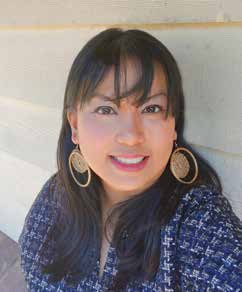 Daynabelle Anderson
Owner
Daynabelle Anderson has always valued education. Growing up, she strived to be the best student she could be, which helped her secure a full scholarship to USC where she graduated Magna Cum Laude with a Bachelor of Science in Nursing. While nursing was her number-one passion for 15 years, she eventually switched gears to focus on education and helping our youth.

When Daynabelle became the owner of Kumon Math & Reading Center of Calabasas-West, she knew she made the right switch. One of her daughters' positive experience with Kumon inspired her to become a Kumon Instructor.

Now in her sixth year, she continues to be inspired by her students who are making great strides, not only as students but also as well-rounded human beings. 4774 Park Granada, #9, Calabasas. 818.224.3264. kumon.com/calabasas-west-ca.
---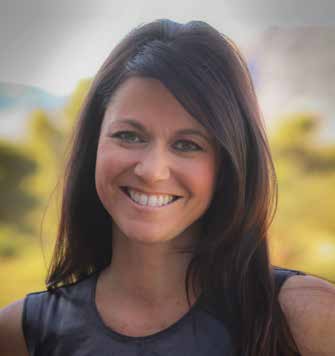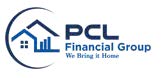 Pattye Zeto
VP, Client Relations
Longtime Calabasas resident Pattye Zeto fell in love with finance when she worked for a mortgage company immediately following college. Although she graduated with a political science degree, hoping to become a lawyer, a proclivity for numbers and this newfound passion for finance changed the course of her career. Her success story continues to this day as VP of client relations at PCL Financial Group in Westlake Village. Currently focusing on helping individuals over 55 understand the value of a reverse mortgage, Pattye enjoys explaining the ins and outs of the mortgage world to her clients.

Over the past two years, the company expanded exponentially from eight to 80. A consummate team player, Pattye works closely with her associates to continually look for ways to run the business more efficiently while remaining profitable and creating a great work environment for all. She enjoys interfacing with clients, especially the career women who blazed their own paths years before, paving the way for others like herself and, eventually, her own daughter to fulfill their vocational destinies.

When not charting her own career path, Pattye enjoys family time spent with her three children and two Akitas, Huckleberry and Mikimoto, who charm everyone they meet. Pattye truly appreciates her job's flexibility and financial rewards, which enable her to participate in so many of her children's endeavors and travel extensively together with them. 200 N. Westlake Blvd., #203, Westlake Village. 818.865.0600. pclfg.com. pattye@pclfg.com.
---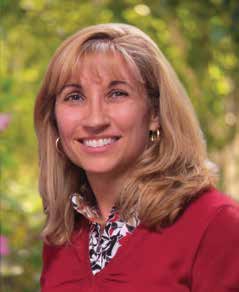 Agi Dyer Purse
Owner
As a former stockbroker, Agi Dyer learned that the best way to achieve long-term financial security was to invest in herself by starting her own business. She created Dyer's Garage Doors in 1992 and made the commitment to only sell the best products on the market. She also trains her team of expert installers to become masters of their trade.

"Our choice of superior-quality products and expert employees, means a much longer life for your garage door, fewer hassles, and money in the long run," says Agi. She also believes in total transparency, where customers are always told up front what the total cost will be before making a purchase.

Today, Dyer's Garage Doors is ranked #1 in SoCal with the best BBB reputation in the industry and the highest ratings on Angie's List, Yelp, and Google. West Hills. 818.703.7462. dyersgaragedoors.com.
---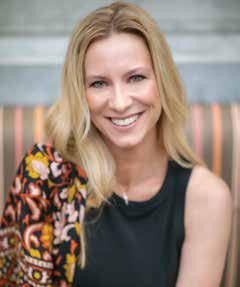 Casandra Walker-Mathews
REALTOR®
From the moment you meet Casandra Walker-Mathews, you can see why her clients enjoy having her represent them in their real estate pursuits. A Texas native, Casandra moved to L.A. and formed her own PR agency, working with A-list celebrities and renowned brands for 15 years. One of her projects presented the opportunity to feature her home on HGTV's House Hunters Renovation. This experience sparked her interest in residential real estate and reconnected her back to her family roots of building and construction. "My grandfather is a builder in Texas, and I have been around construction my entire life," says Casandra.

"Becoming a realtor is a full-circle opportunity for me to continue my family vision in L.A. and help my clients invest in real estate at all price points. I am blessed to do what I love with an extended work family who inspires me daily." 22144 Clarendon St., Woodland Hills. 323.979.8417. DRE# 2057808.
---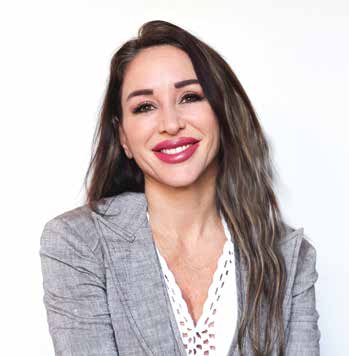 Selene Kepila
Founder
Selene Kepila is a nationally recognized health expert, speaker, natural-healing provider, specializing in advanced holistic healing. As the founder of ENSELE, she runs one of the world's leading holistic wellness centers, with locations in Calabasas and Newport Beach. For over two decades, Selene has helped clients and veterans heal regardless of age, condition, or location. She is partnered with the Mayo Clinic to develop technology and help with their clients.

ENSELE's modalities and methods are scientifically proven and have helped clients worldwide for over 30 years. Their integrative therapies and innovative technologies offer clients the highest level of natural healing available. ENSELE helps clients overcome literally any mental, emotional, spiritual, or physical condition in a natural and holistic way. Everything is all-natural, noninvasive, and without medication.

"I have dedicated my life to understanding energy," says Selene. "Because we are all energy, we use these innovative healing modalities and best-life tools that facilitate healing at an energetic level. Inside-out healing is far more effective than outside-in healing. It's so important that people know about alternative natural methods that prove to be more effective than traditional ones, without the side effects of medication and surgery. ENSELE is helping many people around the world who were injured by COVID as well as the vaccinations. We get to the root cause of every situation and customize a plan to create success so clients can live the life they deserve, without mental, emotional, physical, and spiritual pain." 5030 Parkway Calabasas, Calabasas. 818.914.6924. 800.310.6807. ensele.com.
---