Local Creatives
April 1, 2022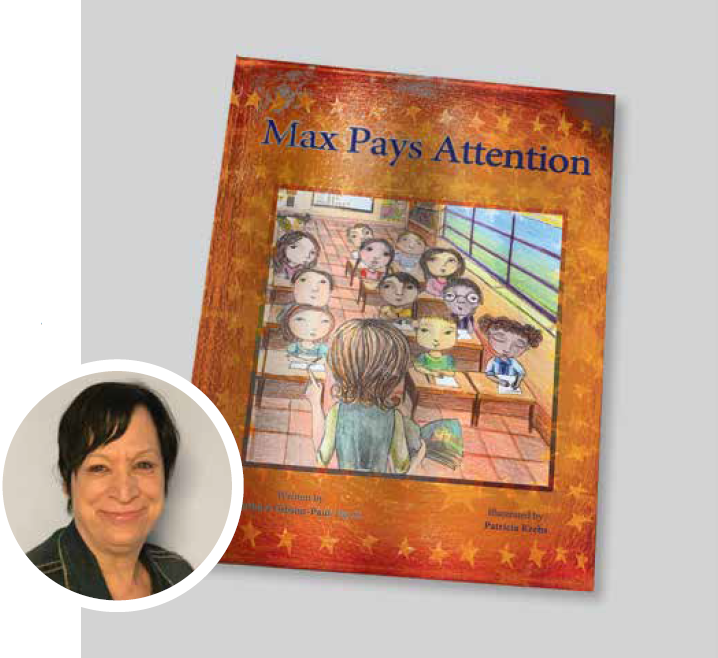 DR. BARBARA GIBSON PAUL
Dr. Barbara Gibson Paul used her experience as a psychotherapist and mother as inspiration to further help children and parents by writing "Max Pays Attention." Inspired by another well-known book, "The Little Engine That Could," Dr. Gibson Paul's book follows Max, a 7-year-old boy who has trouble sitting still and following rules in class as his mother helps motivate him to improve his behavior. After lots of hard work and self-discipline, Max starts to follow the rules and earns something special. The book can be purchased directly from the author or on Amazon.com.

Founder of Creative Kids Publications, Dr. Gibson Paul is also a former special-education teacher and licensed psychotherapist specializing in ADHD for more than 25 years. She is currently writing a workbook and sequel to "Max Pays Attention." She can be reached for story time/book-signing events, consultations, lectures, parent seminars, and as a contributing author on mental health concerns at drgibsonpaul@yahoo.com.
---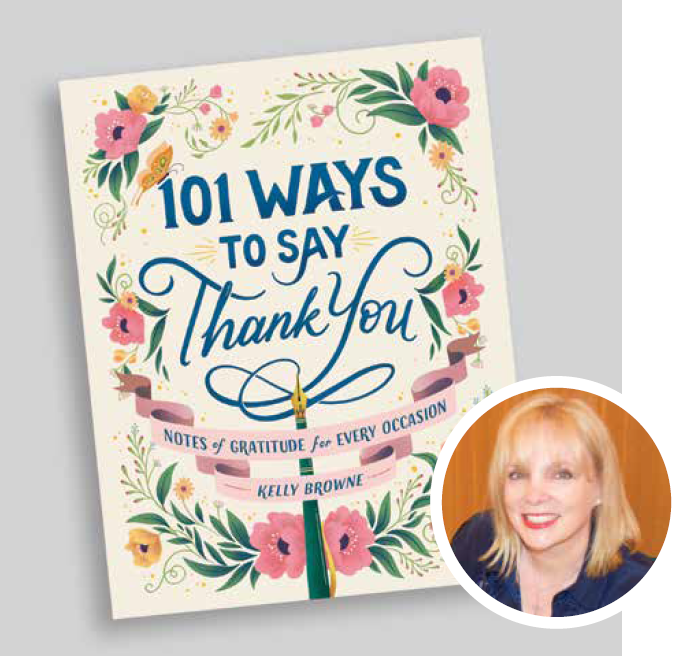 KELLY BROWNE
A Louisville and CSUN alumna with her MA in screenwriting, Kelly is a true "valley girl," born and raised in the San Fernando Valley. The meaning of etiquette was instilled in Kelly Browne when she first joined the San Fernando Valley Chapter of National Charity League with her mother. Still an active member of the organization, she is now a go-to expert on thank-you-note etiquette. Her latest book, "101 Ways to Say Thank You: Notes of Gratitude for Every Occasion," is the third in her thank-you-note book series for adults, with a fourth title for kids and teens slated for release early next year.

Available at Amazon.com and other major retailers like Barnes & Noble, Kelly's latest book serves as a guide to delivering a well-crafted note of gratitude with over 101 samples to copy or create inspiration. "I hope my books will encourage people to count their blessings," says Kelly.
---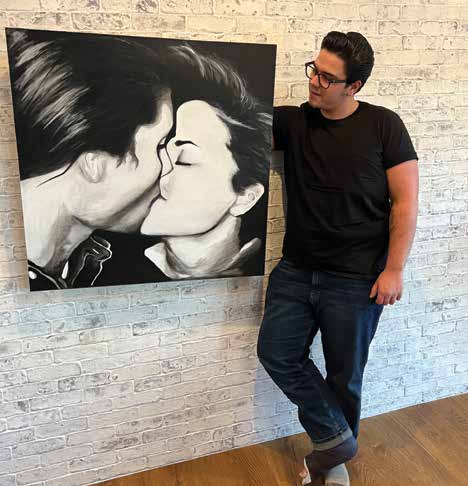 SAWYER HAYES
From a very young age, Sawyer Hayes used drawing and doodling as his form of self-expression. "All the way back in grade school, my notes and homework would be mostly doodles," he recalls. "I never took it seriously until I had extensive surgery on my ankle and was given months of recovery time to focus on my
artwork and really figure out my style." Sawyer focused on portraits of people and animals and now dreams of turning his lifelong hobby into a successful career.

While recently exploring new mediums, Sawyer traded his usual ink and pencil for acrylic paints to recreate a romantic photograph of his parents, Carey and Lori Hayes, from when they first met—a very special gift for their 30th wedding anniversary. "My folks really inspired me and supported me to pursue my artwork, and I couldn't be more grateful," says Sawyer. Find more of Sawyer's incredible artwork on his Instagram @sawyerhayes_art.
---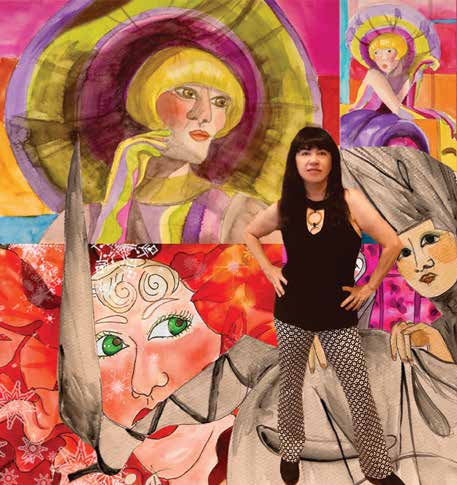 SUZY MANDEL CANTER
Suzy Mandel Canter, a native New Yorker, is a creative like her renowned midcentury advertising artist father, Saul Mandel. She has been busy in Agoura preparing for an exhibition at the Society of Illustrators Museum, NYC for 2023 that will include her Telly Award-winning short documentary on her father's career.

Suzy's a published children's books illustrator who studied graphic design at Pratt in NYC. Her children's
book illustration is part of the permanent collection at the Zimmerli Museum. She was commissioned by the Anchorage Children's Museum to design an interactive mural; she designed vinyl sculptures for Dances We Dance, with performances for museums in Hawaii, and was part of the East Village Designers Group, exhibiting her glass sculptures at FIT.

Suzy paints, creates glass art, produces motion graphics, and assists her husband in producing gold-medal, hand-crafted Caldeaux wines. The labels feature her and her father's art.