Calabasas Mayor Mary Sue Maurer
May 22, 2022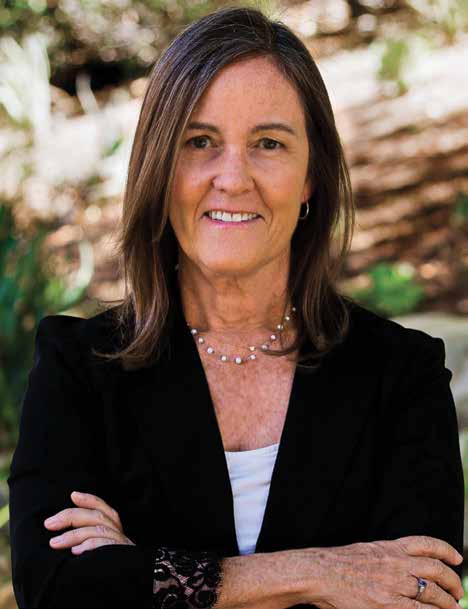 In 2005, as a mother of three active young boys and with a busy career, Calabasas Mayor Mary Sue Maurer never considered running for elected office. But her passion for the environment and social and educational issues, paired with hours of volunteer work in Calabasas, vaulted her to the Calabasas City Council. She is now the longest-serving elected woman in the history of Calabasas and was recently sworn in for her fourth term as mayor in December 2021. She also served as mayor in 2008, 2012, and 2016.

Meanwhile, the city just keeps evolving and improving. With the addition of new City Manager Kindon Meik, Maurer and her city council colleagues made room for Meik and the staff to reset the city to find ways to improve services and be better stewards of natural resources. "We are fortunate to have such a fine group of city staff that share our priorities," says Maurer. She serves on the Clean Power Alliance, where she led the city to procure 100% clean energy citywide and the Santa Monica Mountains Conservancy Advisory Board that has set aside thousands of acres of open space.

Taking office while the city still faces long-lasting COVID and economic uncertainties is a daunting task, and Maurer feels that now, more than ever, residents need to find opportunities to lean on each other. "I see a need for neighbors and friends to reconnect by having community gatherings and enjoying holiday celebrations outdoors," Maurer notes. "And I'd also like to see residents shop and dine locally to help rebuild our small businesses."

Her proudest local achievement is one that few know about and hopefully will never experience. Working with the Lost Hills Sheriff's station, she established a private place at the facility known as a "comfort room," where victims of crime, children removed from unsafe homes, or grieving family members can wait and feel safe. "The most rewarding part of my job has been the work I've done on issues that aren't advocated by interest groups but address an unmet need," says the humble mayor.