Welcome to Wisteria at Warner Center
January 3, 2023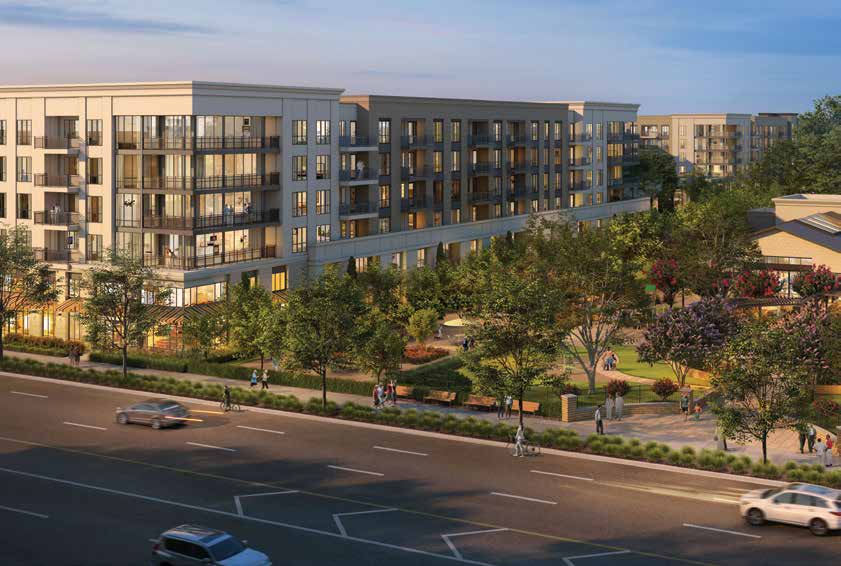 The retirement you want.
On your terms.
In the area you love.
In early 2022, the City of Los Angeles formally approved the development of Wisteria at Warner Center, which will be the only Type A Life Plan Retirement Community in Los Angeles County. This will be the first comprehensive (all levels of care included) Life Plan Community to be built in the greater Los Angeles/San Fernando Valley/Conejo Valley area in 15 years.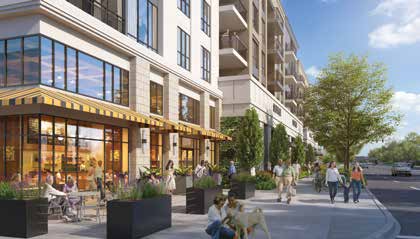 The underlying concept for a Type A Life Plan Retirement Community is vastly different from other types of retirement communities in that it plans for the future. As a Life Plan Community—sometimes referred to as a Continuing Care Retirement Community, or CCRC—Wisteria at Warner Center will be more than just a place to live. This new leading Life Plan Community combines the comforts of a new home with the convenience of best-in-class services and priority access to the adjacent health center for assisted living, memory care, and long-term care in a skilled nursing center, if ever needed. This combination provides the peace of mind that comes with being able to truly age in place—in a beautiful and enriching environment as needs change over time.

As a Life Plan Community, Wisteria at Warner Center allows residents to enjoy retirement with confidence, knowing that the move puts a plan in place for future needs while protecting the nest egg. Wisteria residents pay a onetime highly repayable entrance fee when they move into the community. The amount is based on the size and location of the home they select, and most of this fee is repaid to the resident or their estate at the end of the contract.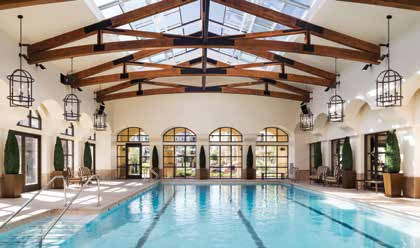 The developers of Wisteria at Warner Center have designed the new community to provide residents with an elegant and simple plan for the future. The underlying concept is to provide the perfect blend of beautiful homes, attractive amenities, helpful services, and convenient access to longterm care. Residents can choose from a wonderful variety of beautiful homes in varying shapes and sizes—ranging from one-bedroom apartments to deluxe penthouse suites, with dozens of floor plans to choose from.

Wisteria at Warner Center also prides itself in providing "Hassle- Free Living at Its Best." They believe that retirement dreams belong to each resident—and that the responsibilities belong to them. Gone are the worries about housekeeping, home upkeep, and landscape maintenance. For example, if the faucet drips, residents just call the on-site maintenance team and the problem is fixed—and that's just the start. Residents can also let go of all the everyday expenses and bills, including all utilities, taxes, and home insurance costs they may be currently paying at home. The comprehensive resident service package includes everything from housekeeping and linen service to 24-hour emergency response and transportation services.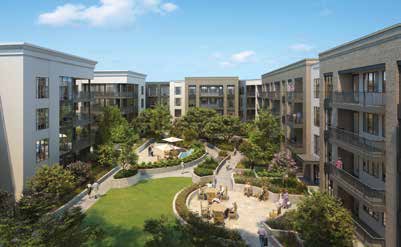 The developers also know a new home is just the start. The community also includes ways to enhance living spaces with well-designed amenities and engaging activities located within a short walk of the front door. The community includes on-site restaurants, an indoor aquatic center, spas and a sauna, a fitness center, pickleball and tennis courts, a performance hall and movie theater, and a hobby center offering a wide variety of activities and classes.

To learn more about the exceptional benefits and unsurpassed value of Wisteria at Warner Center, information is just a call or a click away. Interested residents are also encouraged to schedule a visit at their concierge center in Woodland Hills to get all details.
5850 Canoga Ave, #110
Woodland Hills
818.514.1160
wisteriaWC.com
info@wisteriawc.com