People to Watch in 2023
December 31, 2022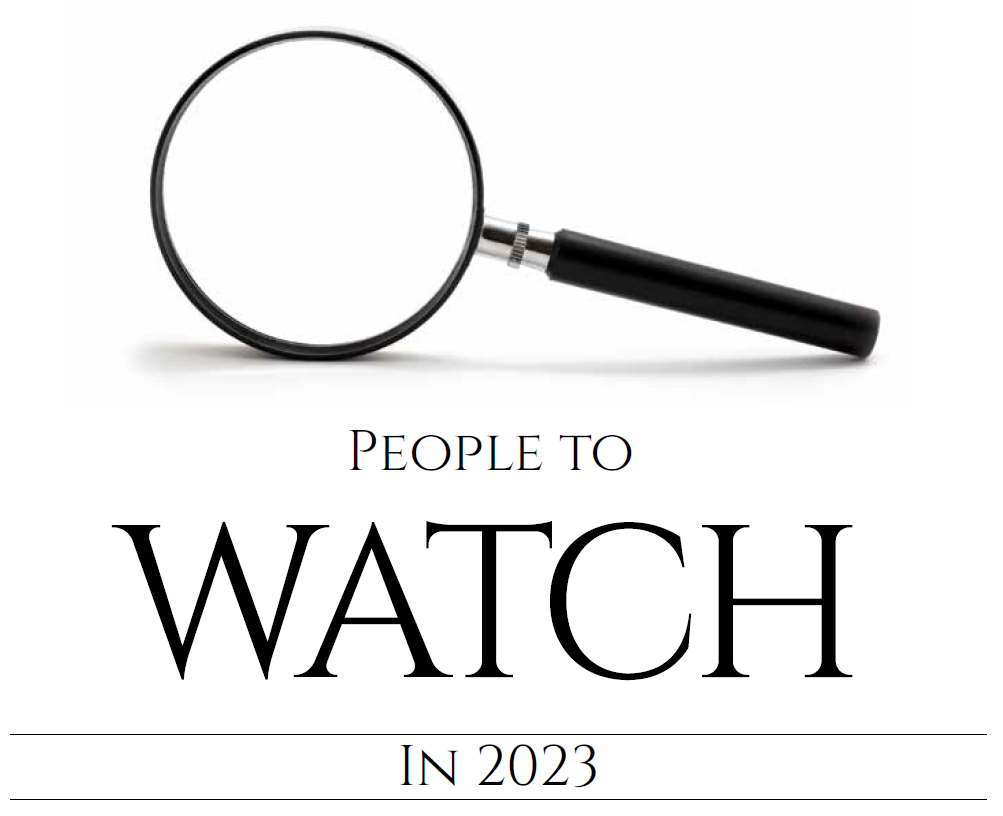 Thousands of books and articles have been written
about the different traits and characteristics
required to succeed in business. We've identified
some of the most innovative and pioneering business
leaders in our community, and discovered one
element that they all have in common: From them,
we learned that "success is not the key to happiness"
but rather that "happiness is the key to success."
Simply put—if you love what you do and are
passionate about your purpose, you have the key
to achieving true success. We hope these stories
inspire you in your field of endeavor in 2023.
---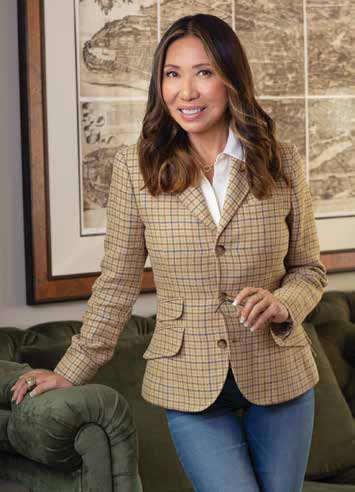 Julia Wong
Owner
Julia Wong Designs
Calabasas-based interior designer Julia Wong continues to be recognized for her sophisticated and luxurious interiors. She's earned an international reputation for incorporating richly layered textures and patterns that result in comfortable and elegant residential and commercial spaces. This multi-talented interior designer began her career in the fashion industry under renowned designer John Galliano at Dior. Looking to create designs that were more permanent, Wong transitioned to interior design.

Her international travel and diverse experience in the fashion world served as a foundation for her exquisite yet effortless interior design aesthetics, fusing European tradition and American culture.

"Some of my design disciplines come from my travels," says Julia. "I was transfixed by even the smallest gestures, such as the gift wrapping in Japan, meticulous visual presentation in France, and sublime architecture of Italy." Julia utilizes that same meticulous attention to detail, passion for refined finishes, and excellent workmanship to inspire others to reimagine their dream homes.

Julia's stylish interiors and home furnishings have been featured in The Wall Street Journal, Luxe magazine, California Homes magazine, Interiors, and Aspire and on E! Entertainment. Raised in London, she studied design at the Ravens-Bourne School of Art and Design and is fluent in Mandarin, Cantonese, and Japanese.

Whether designing a Ritz Carlton Residences penthouse on Michigan Avenue or a Tuscan home in Malibu, Julia incorporates her unique international aesthetic in every project. Always keeping the client's vision in mind, she creates spaces that exude elegance, luxury, and ease throughout Calabasas, Westlake, Brentwood, Bel Air, London, New York, and Miami.

Julia brings her expertise not only to spaces but also to her growing collection of furniture and rugs. Recent brand collaborations include Thermador, Duchateau, Kalista, Brizo, Walker Zanger, Mansour, and Cambria Stone. She also serves as an active member of ICAA (Institute of Classical Architecture and Art) and SIA Projects (Save Iconic Architecture), which supports the landmark process to protect historic structures.
818.223.8886
4349 Park Vicente
Calabasas
juliawongdesigns.com
---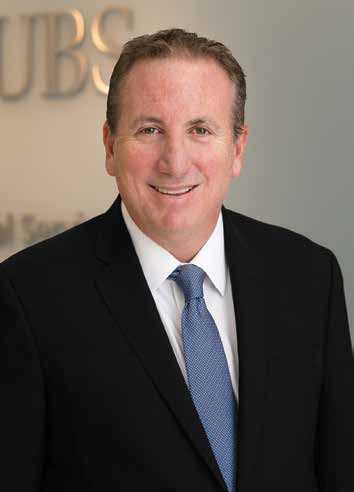 Stephen W. Davis, CIMA®
Managing Director & Senior Portfolio Manager
The Davis Group at
UBS Financial Services, Inc.
Stephen joined UBS as a financial advisor in 2014. He has a combined 30 years of experience as a financial advisor and holds a Certified Investment Management Analyst® designation from The Wharton School of the University of Pennsylvania. Stephen's practice displays a strong focus on enhanced quality and effectiveness within the managed accounts arena. As a portfolio manager in the UBS Portfolio Management Program, Stephen manages proprietary model portfolios and tailors investment strategies to meet each client's unique needs and goals. His practice allows him to provide holistic and comprehensive conflict-free advice on the individual investment recommendations as well as in financial planning. Having a strong commitment to helping people achieve their financial goals and staying in constant communication with his clients gives him the opportunity to stay connected on more than just a business level.

Stephen and his team at The Davis Group serve as their clients' financial advocates—helping each client navigate every type of market environment while diligently researching trends and investment opportunities. For The Davis Group, building a comprehensive financial plan is the key to pursuing
financial success. This experienced and seasoned team of professionals also has access to one of the world's largest suites of industry-leading resources and solutions.

Stephen's professional experience provides the perspective to help his clients confidently prepare for opportunities and addresses their financial challenges. From potential growth and wealth preservation strategies to estate and legacy planning, he offers a consultative process that can help address all aspects of his clients' planning needs. Through careful analysis and tailored guidance, Stephen provides tactical solutions that clients face during life's important transitions and financial decisions. He believes that a full suite of services not only tackles the complex issues his clients face today but also helps them plan for the future they envision. "What matters most to me is that my clients know how much I care," says Stephen.

Stephen believes in having a strong commitment to philanthropy and giving back. Currently, he serves on the Board of Ambassadors for The Boys & Girls Club of Greater Conejo Valley and Las Virgenes communities of California. Stephen is also an elected member of the UCSB Alumni Association Board of Directors. Outside of the office, he enjoys being active in sports and spending time with his wife of 22 years, Amparo, and his children, Jacob, Robert, and Alessandra.

Stephen currently hold the Series 7, Series 63, Series 65, Series 9, and Series 10, as well as a California Life, Accident and Health Insurance license.
3011 Townsgate Rd., #300
Westlake Village
805.367.3680
Stephen.W.Davis@ubs.com
financialservicesinc.ubs.com/team/davisgroup
---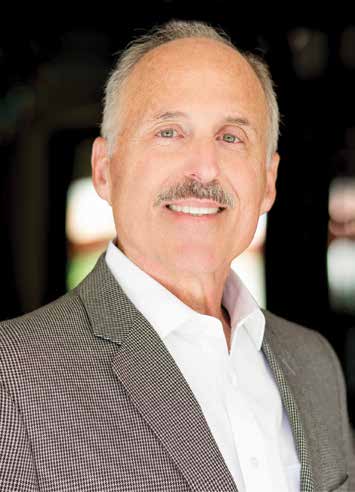 Brad Wiseman
Managing Partner – Calabasas Branch
Specializing in Luxury HOME Sales
L.A. Senior Solutions Founder
Pinnacle Estate Properties, Inc.
Brad Wiseman has been a licensed real estate broker since 1983. With 40 years of experience under his belt, Brad is an educator to other real estate professionals and has earned his position as a managing partner at Pinnacle Estate Properties, Inc., in Calabasas. In addition to selling luxury homes in Calabasas for the past 30 years, Brad is the director of commercial real estate for Pinnacle.

In recent years, Brad had the opportunity to assist his mother, Felicia, in navigating the move into assisted living. In doing so, Brad learned a lot about the challenges such a move places on the elderly and their families. As a result, Brad began to assist others with this important process and earned his credentials as an SRES (Senior Real Estate Specialist). Brad now operates L.A. Senior Solutions within the Pinnacle family and is helping countless seniors and their families navigate the challenging process of selling their long-time home, obtaining a reverse mortgage, or staying at home and aging in place with the help of a healthcare provider.

Brad serves on the board of directors for Beit T'Shuvah (BTS)—a Jewish-based charity that houses nearly 140 residents in recovery from drugs and alcohol—and oversees the BTS Thrift Store that raises over $1,000,000 per year for residents in recovery. Brad utilizes his thrift store to assist seniors with decluttering and donating furniture, clothing, and housewares as part of the process of downsizing or transitioning into assisted living.

Brad and his wife, Dolly love their Calabasas community, where they raised their collective five children. As an involved member of our community, Brad recently served as a commissioner with the City of Calabasas on the Parks, Recreation, and Education committee. This is near and dear to Brad after having raised his family here in Calabasas. Brad is also a volunteer with the Los Angeles County Sheriff's Department and works out of the Lost Hills Station as a DCS member with their Disaster Communication Services

Brad is a top-producing real estate professional who serves the Calabasas community that he has lived in since 1987. Brad has an outstanding reputation in his field and is known for his integrity and hands-on approach with his valued clients.

818.880.9900
24025 Park Sorrento, #110
Calabasas
Cal BRE #00780341
NMLS #349287
---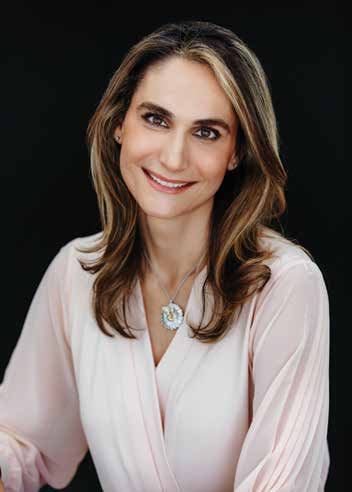 Lisa Golshani
Attorney at Law | Estate Planning
Law Offices of Lisa S. Golshani, APLC
For attorney Lisa Golshani, estate planning is about more than death and taxes; instead, it's about empowering families to protect everyone they love and everything they own while taking control of the legacy they are leaving behind. Lisa founded the Law Offices of Lisa S. Golshani in 2004 with a focus on providing compassionate and family-focused legal planning for Calabasas residents. Her firm serves clients in the areas of trusts and estates, including children's protection planning and special needs trusts.

As a busy mom herself and small business owner, Lisa understands the sensitive needs of her clients and how to approach tough conversations that are critical to a worry-free tomorrow. This includes helping parents make sure their family wealth is protected now from unexpected creditors, lawsuits, and divorce, as well as making sure their kids will always be raised by the people they want if tragedy strikes. Lisa is equally passionate about serving entrepreneurs, blended families, and families of special needs children, all of whom require specialized planning and an "outside the box" approach to asset protection and guardianship issues.

Lisa received her bachelor's degree from the University of California, Los Angeles and her Juris Doctor degree from Loyola Marymount University Law School. She is licensed to practice law in California and is admitted to practice before the U.S. District Court for the Central District of California.

As a Los Angeles native and a resident of Calabasas, Lisa's roots are deep in the community. She is a frequently requested speaker in the areas of children's protection planning, special needs trusts, and estate planning. Additionally, Lisa has had the privilege of serving on the board of The Betty Ferguson Foundation and LETMESAIL. She currently serves as the chair of the SFV chapter of American Friends of Sheba Medical Center.

Most importantly, Lisa is happily married to her husband, Peyman Golshani, a neurologist and neuroscientist and a professor in the Department of Neurology at UCLA. Their pride and joy are their three boys—Aaron, Jonah, and Joshua.

Lisa decided to focus on the area of estate planning because she is passionate about the impact that the work she does has on not just her clients, but also their loved ones and future generations in the family. According to Lisa, "We never know what could happen, which is why having a properly built and maintained estate plan in place is so important. Many people put estate planning off, but I have seen how devastating that can be to families. I am proud to be able to provide peace of mind to my clients so that they can focus more on living and know that they have already helped set up their families for success."
26556 Agoura Rd., #200
Calabasas
818.334.2805
lisa@golshanilaw.com
golshanilaw.com
---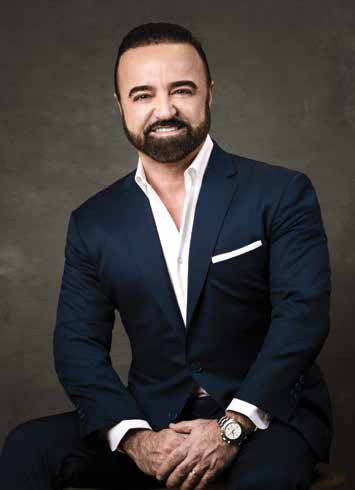 Vahid Naziri, Esq.
Personal Injury Attorney
VN Law Group, P.C.
Vahid Nazari is a personal injury attorney at his law firm, V.N. Law Group, P.C., where he has represented Southern Californians in personal injury cases for the past 20 years. While many personal injury firms pass these cases onto paralegals or secretaries, Vahid handles each of his client's cases personally and helps his clients seek damages by holding the negligent person or entity accountable. His primary goal is to make sure his clients know that he is committed to fighting for them no matter what they're up against.

In his 20 years of legal experience, Vahid has represented hundreds of Californians in a wide variety of personal injury and wrongful death cases, and he always vigorously advocates for the full, fair compensation each claim is worth.

Vahid was born in Shiraz, Iran. When he was two years old, his family moved to Minnesota, where Vahid spent most of his childhood years. His family relocated to Northridge, California in 1979. It was here that Vahid had a life-changing incident that forever altered his life.

At the age of 18, Vahid almost perished after being severely injured in a random shooting attack while he was driving to a restaurant. After a slow and painful recovery, Vahid realized God had given him a second chance at life. He made the decision that he would find a profession where he could help other people who had also suffered from personal injury. This incident played a major role in Vahid's decision to the become a lawyer specializing in personal injury and to advocate for accident victims in California.

Vahid earned his B.S. from California State University, Northridge and his J.D. from the University of LaVerne College of Law. After successfully passing his BAR exam, he opened his law office in Woodland Hills. Vahid and his family moved to Calabasas in 1989, where Vahid purchased his own home at age 28 in Calabasas Park Estates. Today, Vahid lives with his wife, Yesenia, and they are proud parents of a beautiful 2-year-old daughter. His parents and brother also reside in the same gated community, where they enjoy every aspect of family life. He is also a member of the Calabasas Country Club, where he enjoys working out and meeting other members.

21300 Victory Blvd, #635
Woodland Hills
888.9GotLaw
818.888.6675
getVNlaw.com
---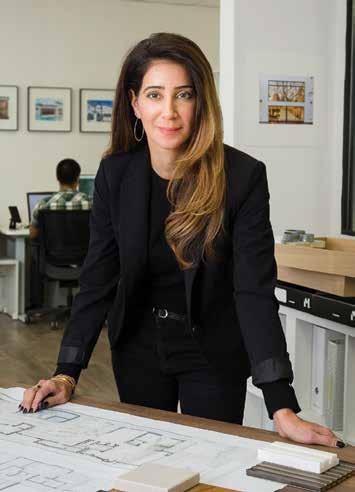 Michal Behar Brison
Principal
MBB Design Studio, Inc.
MBB Design Studio's principal, Michal Behar Brison, vividly remembers the space that most significantly inspired her to become an architect.

During one of her international travels, Michal was wandering through the heart of Toronto and found herself walking through the Galleria and Heritage Square—a five-story, free-standing gallery structure of soaring vaulted steel arches that create a block-long linear passage. The atrium integrates the façades of buildings from multiple time periods into a modernist arcade. As Michal recounts, "Old buildings juxtaposed into a new space—seamlessly combined and bathed in light. It reminded me of my home country, Israel. A portrayal of harmony between old and new, complementing each other in a perfect way." It is with this essence that Michal approaches her projects, always with a consciousness of preserving the best attributes of the structure, when applicable, and with meticulous attention to detail and functionality for modern life.

Michal relocated to NYC, where she graduated with honors from the City College of New York, was recruited by a mid-size New York-based architectural firm, and began her career. Michal was involved in several projects, including large-scale commercial transportation depots and train stations. She then joined a boutique residential firm focused on high-end multi-family residential buildings in Manhattan and Brooklyn. As a licensed architect and a LEED-certified designer, to Michal, smart design work means that there is no trade-off required between beauty and the preservation of our environment. "It is very possible to both 'do good' and 'do well' for our clients," she explains.

After moving to Los Angeles in 2009, Michal founded MBB Design Studio in Calabasas. The small, dynamic studio provides design services to the luxury residential segment in the area. The firm focuses on new construction, additions, extensive remodels, interior design, exterior hardscapes, and pools. MBB Design Studio strives to streamline the design process to all of its clients. As Michal notes, "guiding the project to completion with the client's goals and budget in mind" is her top priority. Whether the client desires a complete remodel or a brand-new home, the process is a fulfilling journey for her. Working closely with her clients has served her well in her practice as the majority of her clientele referrals come from clients, neighbors, and friends.

Beyond her full-time architecture and design practice, Michal spends time with her husband, four children, and Labrador retriever, enjoying Southern California's sunny weather, beautiful trails, and beaches.

22231 Mulholland Hwy, #114A
Calabasas
424.644.4722
mbbdesignstudio.com
Lic. #036422
---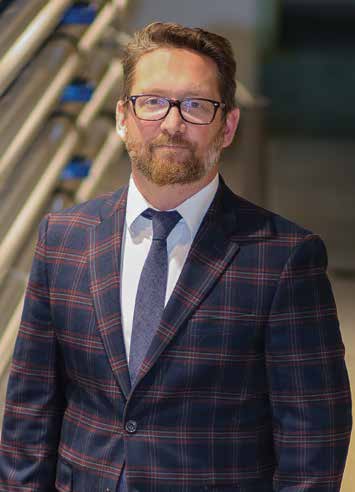 Oliver Slosser
Engineering Program Manager
Las Virgenes Municipal Water District
Project Manager
Pure Water Project
Las Virgenes | Triunfo (LVMWD)
Oliver Slosser is rapidly becoming the face of the future of water for the Conejo Valley region. As engineering program manager for Las Virgenes Municipal Water District (LVMWD) and the project manager for the Pure Water Project Las Virgenes – Triunfo, a soon-to-be multi-million-dollar advanced treatment facility that will create up to 20% of the district's water supply, he is on the cutting edge of water in California.

Originally from Malibu, Oliver stayed close to home, receiving his B.A. from UC Berkley and his M.S. in Civil and Environmental Engineering from Loyola Marymount University, receiving honors and graduating with a 4.0 GPA. Oliver is both analytical and creative in his approach to work, making him an excellent fit to lead the region into the 21st century, solving increasingly critical water-reliability issues.

In the not-so-distant past, Oliver worked as a writer and editor for CurtCo media, based in Malibu, where he learned how to craft stories and connect with audiences. Now, he applies these skills to his current position and loves being able to translate highly technical engineering concepts into everyday language to communicate the benefits of the Pure Water Project to the public.

Although Oliver has a zest for the creative, his engineering calling dominated his drive for success. For eight years, Oliver worked as a senior engineer and project manager for Stantec, an internationally renowned civil engineering consulting firm. However, doing something that would benefit his regional community was an opportunity that was too meaningful to pass up. With two small children and a wonderful wife, Oliver works to solve one of the most significant challenges of our lifetime in water reliability so that his children and yours will have a clean, reliable water supply for years to come.

This challenge is quite significant. As a region where just a singular source of water quenches the thirst of residents and outdoor living spaces, the need for implementing advanced technologies to diversify the region's water portfolio could not be more important.

Oliver is the person you want on your team as his sense of humor, humility, highly skilled mind, and strong work ethic work to help all of us sleep a little better knowing that one of the best in the state's water industry is working assiduously for us and our families.

If there is one message Oliver has, it is to work together as a community. What one does impacts another. So, let's do things that benefit us all.
4232 Las Virgenes Rd.
Calabasas
818.251.2100
lvmwd.com
---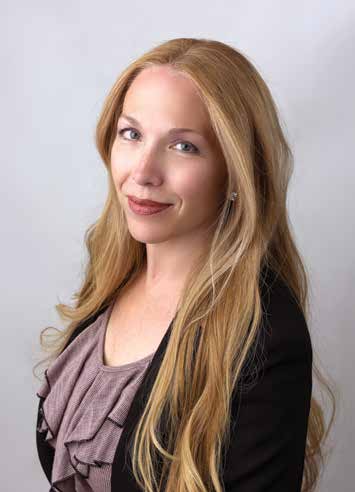 Lisa Clayden
President | CEO
Calabasas Chamber of Commerce
Lisa Clayden, new CEO of the Calabasas Chamber of Commerce, has hit the ground running, paving the way for future success by transforming the Chamber's ideologies and member benefits to meet 21st-century needs and expectations. In the six months of her tenure, Lisa has energetically applied herself to the task of reimagining the organization to meet its full potential in the post-COVID world. Since assuming the role, Lisa's drive has allowed her to accomplish an increase in Chamber events and participation, new memberships, a weekly newsletter, Chamber committee revitalization, new sponsorships, a new cornerstone event in the Spooky Fiesta, and the reestablishment of the Calabasas Commerce Foundation—providing local students with financial scholarships for their continuing education and career development.

Lisa is a tenacious leader. In her eyes, the Chamber should progress from a largely event-planning organization, whose function is to provide opportunities to network and grow one's business. She believes it can, should, and will be much more, providing expert assistance in marketing, communication, and employee development and extending a gracious and warm embrace to existing and new businesses. Calabasas is a renowned name, with a brand that continues to gain global recognition. Lisa's ideas are designed to raise the stature of this unique community through a robust local economy that meets the expectations of its residents, businesses, and city officials. Her strengths to assist in this goal include partnership development, ingenuity, and leadership. Her integrity, along with an understanding of diversity, equity, and inclusion initiatives, aligns with the current climate of economic and cultural evolution—one that embodies celebrating and supporting everyone.

Lisa sees the Chamber as an umbrella organization under which all businesses and residents can be included, contribute, and benefit.

By bringing her skills and experience to the role—in concert with an engaged voluntary board of directors—Lisa provides the Chamber with the potential to fashion an even more successful and vital organization. The Chamber will further its mission to advocate for member businesses, while remaining a core liaison with the City of Calabasas and community leaders. Growth will come with a unique approach to promoting and uplifting the local economy, utilizing modern practices and platforms. The Calabasas Chamber of Commerce with Lisa Clayden as its CEO is proudly "Moving Forward."
23564 Calabasas Rd., #108
Calabasas
818.222.5680
calabasaschamber.com
---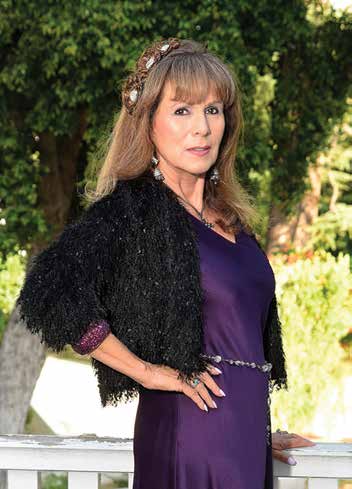 Trish Steele
Founder
Safe Passage Heals
Trish Steele drew upon her own experience with domestic violence and hopelessness. With help, counseling, and guidance, she was able to rebuild her life and break the cycle of abuse. She also conquered hearing loss due to a childhood illness, proving that any challenge can become a person's greatest victory.

Throughout it all, Trish became an accomplished woman. She won the 1987 California Gold Coast Pageant and was the first runner-up of The Beauties of America Pageant. That same year, Trish published her first book entitled "The Compelling Life Changing Stories of 12 Women." She also created and hosted a two-time Angel Award-winning cable talk show entitled "Women Crowned in Glory." Her newest book, "Discover the Mind of Steele," is transforming the mindset of thousands of readers that have been carrying around years of pain and unhappiness.

In 2000, Trish decided to pay it forward and founded Safe Passage Heals, a 501(c)(3) nonprofit organization. Her mission is to help break the cycle of domestic abuse by healing and empowering women and children and enabling them to live new, safe, and productive lives. What began as a small ministry operating out of her own home, Safe Passage Heals has now served over 2,000 women and children in need of shelter and counseling. Her clients have a 90% success rate in breaking the cycle of domestic violence and creating a new life for themselves and their children. Upon completing the six-month program, Trish helps her graduates find steady employment and secure housing. Trish also provides "extreme makeovers" through a network of pro-bono doctors, dentists, and plastic surgeons who repair the physical effects of her clients' domestic abuse. The organization also collects donated clothing, shoes, and accessories to empower women to feel more confident.

In April 2011, Trish received the "President's Volunteer Service Award" from President Barak Obama. She has also been honored by numerous political appointees throughout Los Angeles and the state of California. This year, she and her husband, Jim Steele, began their first international mission in Greece to transform the mindsets of worthy and capable women. She also earned a new title, Ms. Ambassador FoRe, as the global representative encouraging women around the world. At the age of 71, Trish looks forward to continuing to be a "trailblazer" and "legacy of love," pioneering the fight against domestic violence and abuse both locally and abroad.

7120 Hayvenhurst Ave., #314
Van Nuys
818.232.7476
800.799.SAFE
safepassageheals.org
---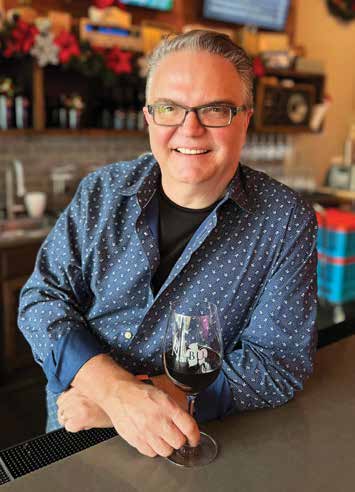 Greg Barnett
President
NABU Wines
Greg Barnett began NABU Wines a decade ago during the harvest of 2012 picking Syrah out of Trancas Canyon, Chardonnay from Newton Canyon on the Malibu Coast, and Cabernet Sauvignon from Calistoga in Napa Valley.

Barnett named NABU Wines because he produces wines from Napa and Malibu. "We pick grapes grown along the ocean, mountains, and canyons," explains Barnett. "The soil is so different, and each vineyard possesses its own special character." While most Malibu wineries focus on their estate, NABU produces wine from the entire Malibu Coast AVA (American Viticultural Area)—along the Santa Monica Mountains from Zuma Beach to Topanga Canyon and all the pocket canyons in between. This way, customers can truly understand what wines from Malibu taste like.

Barnett began his career during the 1980s as a graphic designer in the music industry. He combined his passions for music, art, and wine to create NABU, a cozy, beautiful setting where visitors can experience a myriad of California wines while enjoying live music. "I've had a lot of fun designing the tasting rooms, bars, wine packaging, and all the promotional imagery you see in the tasting room and in print and social media," says Barnett.

Blending red wines from an assortment of tiny vineyards, he created "Backbone," named after SoCal's infamous Backbone Trail, and "Elevations," from grapes grown on five different elevations on the Malibu Coast, which remains one of NABU's specialties. In 2021, due to drought and fires, Barnett started producing wines from Sonoma and Mendocino counties, and now, plans to make wine again in Paso Robles in 2023, as he did from 2001 to 2009. In 2018, Barnett also created Viognier in Paso. He looks forward to offering that popular vintage again soon—with its crisp white peach, soft melon, and citrus flavors.

Barnett continues to enhance NABU's tasting room experience with a new back lounge and by showcasing live local music during Singer Songwriter Night, Truck Stop Mixtape Series, and Sunday Night Live Music Series. The tasting room is open seven days a week with live music Friday through Sunday. In 2022 alone, NABU was voted Best Winery and more from such outlets as the LA Times, LA Daily News, and Ventura County Star. We look forward to seeing what award-winning NABU showcases next.
2649 Townsgate Rd., #200
Westlake Village
805.778.1100
nabuwines.com
---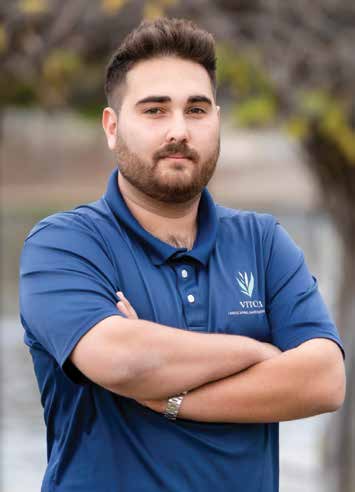 Aviv Tzalalihin
Construction Project Manager
Vitoli Builders
At the young age of 24, Aviv Tzalalihin has already succeeded in creating an indelible footprint across Southern California. As the construction project manager at Vitoli Builders, he is responsible for designing hundreds of beautiful outdoor living spaces for local homeowners, which have been brought to life by his spectacular landscape and hardscape design skills. These beautiful construction projects will be a long-lasting tribute to his talents for years to come.

Aviv was born and raised in Woodland Hills and attended El Camino Real Charter High School and Arizona State University. He began his construction career at the early age of 18, working as a laborer during his summer breaks. From there, he worked his way up the construction-industry totem pole by taking on bigger interior and exterior construction jobs. He became a project manager for a construction company, working mostly on interior home remodels until the pandemic hit. "COVID really changed things up for the whole industry and forced me to pivot to exterior work," Aviv notes. As luck would have it, he met the owner of Vitoli Builders, who was immediately impressed with his candor, desire to learn, and professional demeanor. Aviv began his career at Vitoli in October 2020 and instantly found his life's calling.

"No backyard is the same and tackling all the different challenges that come with each homeowner's unique space is inspiring and rewarding," says Aviv. "I'm passionate about helping my clients' dreams become a reality by introducing new elements to projects that they didn't even know existed."

In addition to his career at Vitoli, Aviv has also begun to do projects for Yardzen, a Los Angeles-based design firm that specializes in 3D design technology. On the completion and acceptance of the designs, Yardzen works with a pro-network of licensed and insured landscape contractors stretching from coast to coast.

In addition to Aviv's passion for creating beautiful and functioning outdoor living spaces, he is equally passionate about doing his part to offset climate change. He wants to make a difference by designing sustainable landscaping to help halt the devastation of our warming planet. Despite his young age, Aviv feels responsible for his projects today and well into the future. What gives him the most joy and pride is knowing that whatever project he is a part of will create everlasting memories for families and generations to come.

23586 Calabasas Rd., #209
Calabasas
818.618.5141
vitolilandscapedesign.com
---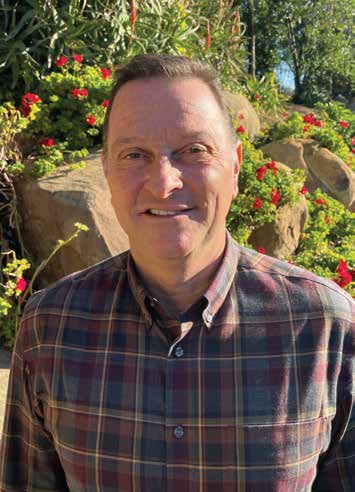 Greg Kovacs
CEO | President
Boys & Girls Clubs of Greater Conejo Valley
Greg Kovacs has a new and important job that will impact children and teens throughout our community. Greg was named as the new CEO of the Boys & Girls Clubs of Greater Conejo Valley (BGCGCV) this past November. He joined the Boys & Girls Clubs to continue his lifelong passion for helping children and teens achieve their true personal and academic potential. Throughout his career, Greg has had the great fortune and opportunity to design, develop, and lead educational nonprofit organizations, schools, and camp programs towards great success.

Greg earned his M.B.A. from the University of Southern California (USC) and his B.A. from the University of California, Irvine. He has dedicated more than two decades of his life to helping our nation's youth find safe and engaging environments, providing the opportunities needed for them to grow and achieve personal success. Greg has gained experience in both traditional school settings and in less formal outdoor experiential education learning environments.

Out of the gate, Greg began implementing a new initiative called LEAP (Learning Enhancement Acceleration Program), which will serve as a learning recovery program for kids who fell behind throughout the COVID-19 pandemic. The pandemic and the ensuing school closures and/or hybrid learning formats have severely impaired overall learning and social emotional well-being. Recent data from the National Assessment of Educational Progress reveals that 4th and 8th graders across the country suffered significant declines in their math and reading scores. The primary objective for the LEAP initiative is to provide additional support to youth by helping them "leap" across the learning loss gap, get back on track, and excel academically. Funding for LEAP will support the hiring of additional staff and help retain current staff, attract new volunteers, and provide additional resources for the facilities to expand their reach across all demographics in the greater Conejo Valley communities, from Calabasas to Newbury Park. At the same time, Greg is striving to meet and expand the original objectives set forth when the Boys & Girls Clubs opened their very first club in 2003—to enhance the lives of young people and their families by providing a positive environment that cultivates academic success, healthy lifestyles, good character, and citizenship.

Greg is passionate about his new role to lead the Boys & Girls Clubs of Greater Conejo Valley, serving a vital need in our community and directly impacting the lives of so many children. He looks forward to working with businesses, organizations, school districts, and other partners around the area to inspire and enable all young people to reach their full potential, helping them make a true impact on the world in which they live.
1 Dole Dr., #3331
Westlake Village
TIN: 91-2151731
818.706.0905
bgcconejo.org
---