Time Well Spent With Mayor Mary Sue Maurer
January 13, 2023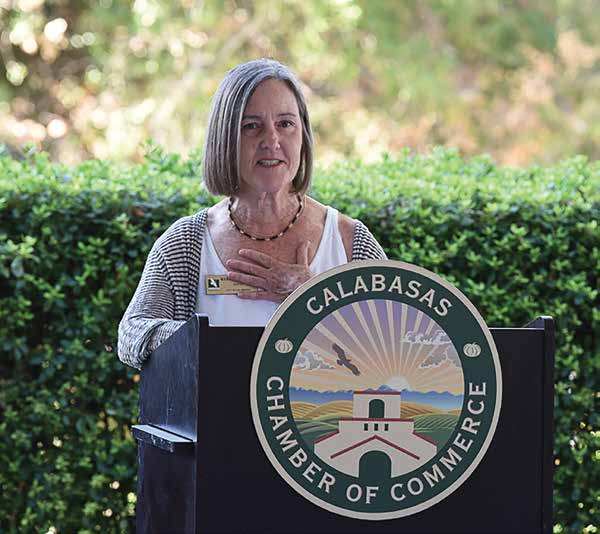 Mary Sue Maurer grew up in a tiny Illinois community until her family settled in Torrance, California. She recalls a traditional upbringing in a diverse political household with a father who she describes as a "Nixon Republican" and a mother who embodied a "Kennedy Democrat." One of her first memories is the actor Marlon Brando leading civil rights marches in front of her home to protest a developer's opposition to selling a new tract to people of color in her segregated community. The desire for justice grew in her as she recognized discrimination occurring on her own block.

Saving Madrona Marsh was one of the earliest issues advocated by the young activist, which led to her interview of the first female Mayor of Torrance. When the wetlands were restored, she shifted to saving the whales, connecting to different issues until beginning a professional career in entertainment. Working at Disney was exciting and financially rewarding but not personally satisfying, pivoting her into social issue marketing, specifically on environmental issues and storm water runoff.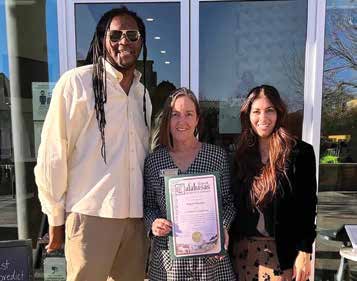 Mary Sue began work on a presidential campaign, as press secretary to John Garamendi, and as field deputy for Assemblymember Fran Pavley. She has three adult sons—Martin, Derek, and Neil, who inspired her to become a Special Education Advocate after gaining an understanding of their learning ability and independence differences. She co-founded the group Middle School Now to get a controversial public elementary school built at Mulholland Highway and Paul Revere Drive. For three years her determination was unrelenting and A.C. Stelle Elementary School was completed in January 2004. Members of the community encouraged her to run for the Calabasas City Council.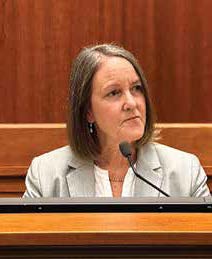 Concurrent with her successful election came her acknowledgment that "the adjustment from moving as an activist with strong opinions and a set agenda to a council member was challenging at first because I had to make sure my mind wasn't made up on different issues. I had to be a better listener to the community, to staff, to subject matter experts, and render an opinion only after gathering all the information I could. I remember the first time I sat at the dais. We had before us a challenge to a planning commission decision, and I was so nervous because I did not know how to vote on this and I had done a lot of research. Then I realized I shouldn't know how I was going to vote if I was doing what I should be doing."
With her thumb on the pulse of the Calabasas community for over 17 years, it is difficult to fathom where Mary Sue found the time to get trained as a Wildland Firefighter. She has scorched the ceiling at the California Conservation Corps managing CalFire's 15-acre residential Camarillo Fire Center since 2017. She has placed hundreds of at-risk men and women in jobs with the National Forestry Service and CalFire as director of the wildland firefighting work development program while honing her emergency preparedness skills.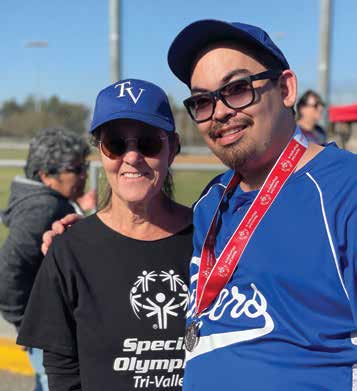 For decades, she has been a member of the Advisory Board of the Santa Monica Mountains Conservancy protecting open space. She helped establish the Senior Task Force leading to the Calabasas Senior Center being constructed. A triumph is her work with the Lost Hills Sheriff's Station converting an interrogation room to a comfort room serving crime victims of all ages. During her fourth and final term, she developed and implemented a Climate Action and Adaptation Plan which will serve as a roadmap for how to reduce greenhouse emissions and mitigate the impacts of global warming.

The longest serving woman on the Calabasas City Council doesn't plan on disappearing when she retires. Villedge Partners is her Public Affairs Consultancy Business, and it will expand her environmental record to continue to set a standard for meaningful local, state, and international climate legislation. After two decades in public service, Mary Sue leaves Calabasas healthier than it's ever been. As she says, "with a strong city manager, for the first time ever a developed strategic plan to guide us for the next year or two. It sounds bureaucratic but it sets the city on the strongest foundation I could have ended."