Valentine's Day Gift Guide
January 3, 2021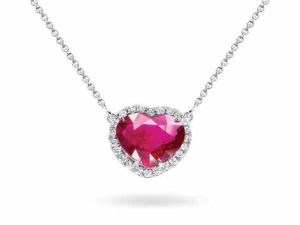 POLACHECK'S JEWELERS
Celebrate this Valentine's Day with an 18k white gold 2.99ct heart-shaped ruby pendant with diamond halo, $65,000. Stop by Polacheck's Jewelers to see more.

The Commons at Calabasas
4719 Commons Way, #E
Calabasas
818.225.0600
polachecks.com
IG: @polachecks
---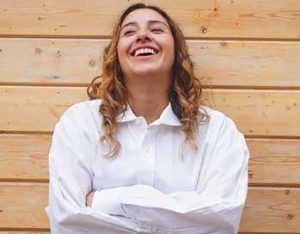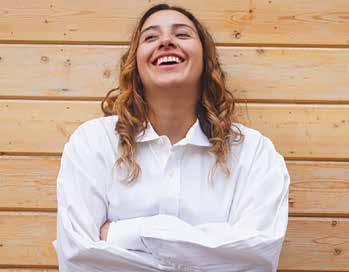 ALBERTO FIORELLI CUSTOM SHIRTS
You know you have a great men's shirt when your lady won't give it back. Alberto Fiorelli Custom Shirts offers online ordering or in-person fittings with thousands of fabric options to choose from.

debtdeal.wixsite/afshirts
424.249.0059
---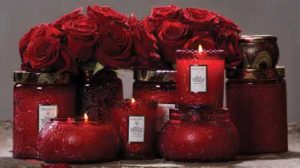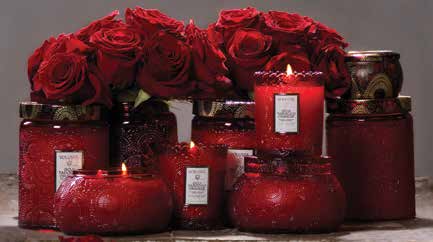 PLANET BEAUTY
Visit your local Planet Beauty to shop for the perfect Valentine's Day gift! With brands like Voluspa, Molton Brown, and more, they offer something for every beauty in your life.
The Promenade
at Westlake Village
100 Promenade Way, #E
Westlake Village
805.494.0944
IG: @planetbeautyofficial
Encino Marketplace
16417 Ventura Blvd
Encino
818.990.1389
planetbeauty.com
---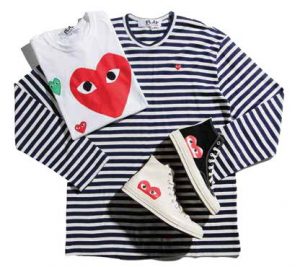 FEATURE
Perfect for Valentine's Day, Comme des Garcons PLAY is recognized by its iconic redheart logo. Their collaboration with Converse on the All-Star Chuck '70, featuring its iconic logo in a single heart and multi-heart silhouette, is available now at FEATURE.

The Commons at Calabasas
4751 Commons Way, #I
Calabasas
818.912.6148
feature.com
IG: @feature
---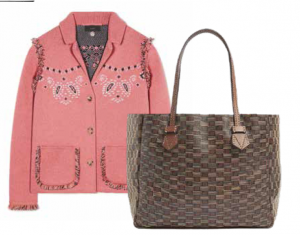 ELYSEWALKER
Buy yourself something special or drop your loved ones a little hint. Either way, they have you covered. Coming soon to Calabasas! In the meantime, visit them at 15306 Antioch St. in the Pacific Palisades.

The Commons at Calabasas
4799 Commons Way, #F-6A
Calabasas
310.230.8882
elysewalker.com
IG: @elysewalker
---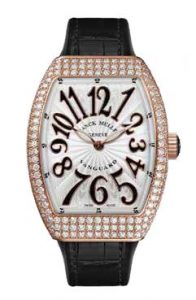 DÉJAUN JEWELERS
The Vanguard™ Lady, a new feminine interpretation, features both dynamic and graceful characteristics. The distinct numerals adorning the sun-stamped dial perfectly complement the sporty and bold design of the case, and the leather strap with its feminine stitches furthermore emphasizes this harmony.
The Village at Westfield Topanga
6320 Topanga Cyn. Blvd., #1650
Woodland Hills
818.888.8292
IG: @dejaun.jewelers
The Oaks Mall
424 W. Hillcrest Dr.
Thousand Oaks
805.495.1425
dejaun.com
---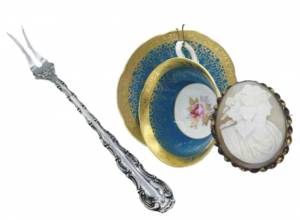 BEAVER'S DEN ANTIQUES
Find a gift that's unique and timeless at Beaver's Den Antiques, the perfect place to find precious treasures that hold a history, heritage, warmth, and character.
Complimentary personalized gift wrapping makes for the perfect finishing touch.

20969 Ventura Blvd., #20
Woodland Hills
818.881.0690
beaversdenantiques.com
IG: @beaversdenantiques
---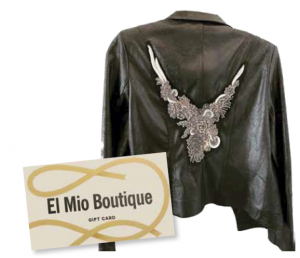 EL MIO BOUTIQUE
Chic, comfy, and unique clothing made in the U.S.A., France, and Italy. Jewelry, bags, and accessories from all over to match your style. Private shopping available upon request. Friendly little shop in the corner. Gift cards available.

Inside Regency Salon Suites
23361 Mulholland Dr., #21
Woodland Hills
818.515.6793
IG: @elmioboutique
---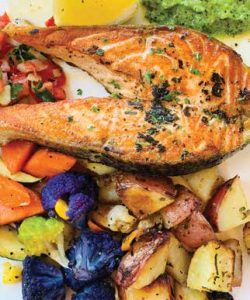 FARFALLA
Treat your special someone to an authentic Italian meal this Valentine's Day. Executive Chef Santino Coccia creates seasonal specials using local,
organic ingredients to bring you the best in quality and flavor with a wonderful selection of sparkling and premium wines and festive cocktails.

The Promenade at Westlake
160 Promenade Way
Westlake Village
805.497.2283
farfallawestlakevillage.com
IG: @farfallatrattoriawestlake
---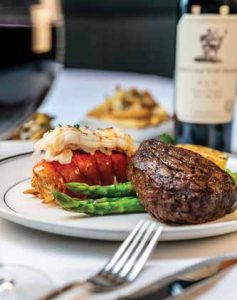 THE GRILL ON THE ALLEY
This Valentine's Day, make it a special
evening with The Grill on The Alley Westlake Village. Guests will enjoy exceptional hospitality, al fresco dining, and a specially curated menu by Chef Ruben Rosales.

The Promenade at Westlake
The Grill on the Alley
120 Promenade Way
Westlake Village
805.418.1761
thegrillonthealley.com
IG: @thegrillonthealley
---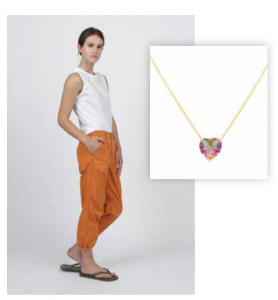 SHARON SEGAL | NINA SEGAL
From the daughters of Fred Segal, Sharon Segal | Nina Segal is Westlake Village's premier shopping destination. The stylish boutique showcases up-to-the-minute fashion, jewelry, and unique gifts. Find everything you need for Valentine's Day, and don't miss their sale starting January 15!

The Promenade at Westlake
160 Promenade Way, #E
Westlake Village
805.777.7019
IG: @sharonsegalninasegal
---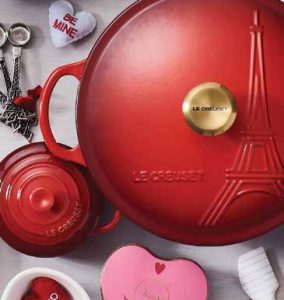 SUR LA TABLE
From Paris with love – Souvenirs from the City of Love make sweet tokens of your affection. Even if you can't take the trip, you can share the sentiment. The Le Creuset Eiffel Tower adds a touch of parisian romance to every meal.
Village at Topanga
6316 Topanga Canyon Blvd.
Woodland Hills
818.224.6479
IG: @surlatable
The Promenade at Westlake
4050 E. Thousand Oaks Blvd., #E
Thousand Oaks
805.381.0030
surlatable.com
---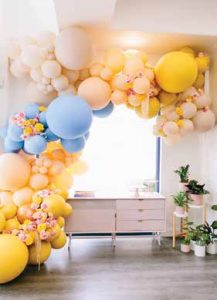 BONJOUR FÊTE
Home to a curated selection of unique tableware, party décor, gifts, and balloons, this French-inspired boutique is your one-stop shop for all things party! Featuring a full-service, eco-friendly balloon bar, balloon installation, and more, Bonjour Fête is here to get the party started!

The Commons at Calabasas
4732 Commons Way, #G
Calabasas
818.854.6288
bonjourfete.com
IG: @bonjourfete
---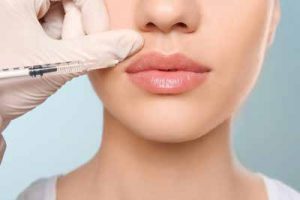 KALOLOGIE
Perfect your pout this Valentine's Day! Book a Lip Plump dermal filler treatment, and receive a complimentary Kalologie Labs serum of your choice (up to $135 value). Limited spaces available. Reserve your spot by calling 805.852.1111.

The Lakes at Thousand Oaks
2200 E. Thousand Oaks Blvd., #120
Thousand Oaks
805.852.1111
kalologie-thousandoaks.com
IG: @kalologie_thousand.oaks
---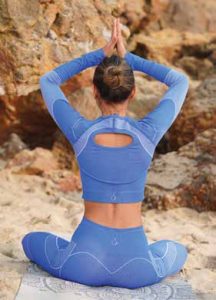 ACTIVE PEAR
Discover Active Pear – a new stylish boutique
offering the latest fitness wear for women. You'll love their high-quality fashions that fit your style and all your curves. Being active has never looked more stimulating! Open 10 a.m. to 5 p.m. Tuesday through Saturday and by appointment. Photography by Nancy Phongmai.

4774 Park Granada, #8A
Calabasas
(Next to the Calabasas Post Office)
818.912.6970
activepear.com
IG: @activepear
---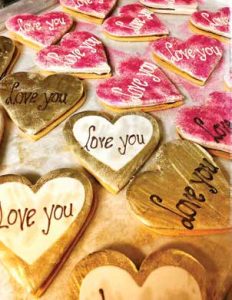 EMIL'S BAKE HOUSE
Treat your Valentine to divine confections
with the finest European cakes and pastries from L.A.'s premier artisanal bakery. For over 50 years, Emil's has produced exquisite, authentic desserts made fresh with the finest traditional ingredients imported from France, Switzerland, and Austria.

5005 Kanan Rd.
Agoura Hills
818.532.7663
emilsbakehouse.com
IG: @emilsbakehouse
---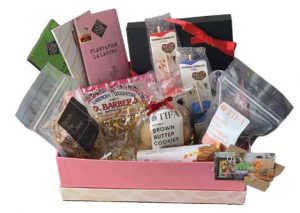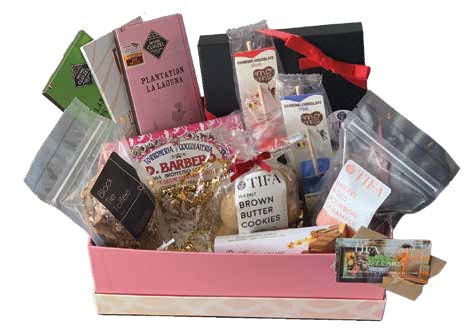 TIFA CHOCOLATE AND GELATO
Tifa Chocolate & Gelato offers an assortment of artisan chocolate bars from around the world. They also also make their own unique truffles, caramels, and nut clusters using the finest ingredients. Custom gift boxes make the perfect Valentine's gift, and gift cards are also available.

The Courtyard at
The Commons at Calabasas
23655 Calabasas Rd.
Calabasas
818.912.6911
tifachocolateandgelato.com
IG: @tifa_calabasas
---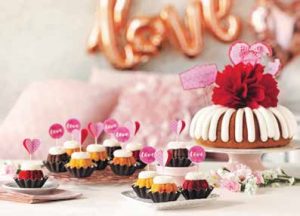 NOTHING BUNDT CAKES
Perfect for your Valentine and all of your gifting and dessert needs. Every delicious bite-sized bundtini, miniature bundtlet, and sharable bundt cake is baked fresh daily and crowned with their signature cream cheese frosting. Nine classic flavors and a seasonal featured flavor. Certified Kosher.
6524 Platt Ave.
West Hills
818.340.2253
Kosher certified
215 N. Glendale Ave.
Glendale
818.945.9010
IG: @nothingbundt
---