People to Watch in 2021
January 1, 2021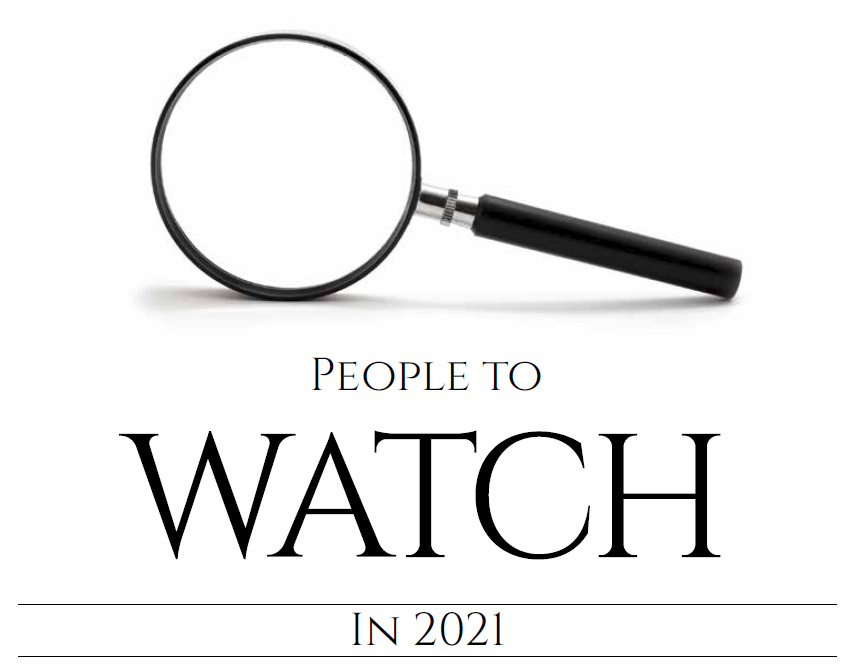 Thousands of books and articles have been written about the different traits and characteristics required to succeed in business. We've identified some of the top professional and business leaders in our community and discovered one element that they all have in common: From them, we learned that "success is not the key to happiness" but rather that "happiness is the key to success." Simply put — If you love what you do and are passionate about your purpose, you have the key to achieving true success. We hope these stories inspire you in your field of endeavor in 2021.
---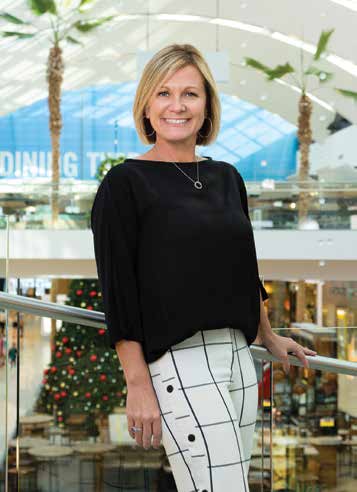 Molly Unger
VP Shopping Centre Management
UNIBAIL-RODAMCO-WESTFIELD
Topanga & The Village
With over 25 years in the shopping center and retail industry Molly Unger serves as the Vice President of Shopping Center Management with Unibail-Rodamco-Westfield (URW), the premier global developer and operator of flagship shopping destinations. Molly oversees the West Coast flagship market locations with a focus on creating not only the best customer experiences inside the shopping centers but also throughout the communities they serve. Originally from Scottsdale, Arizona, Molly moved to the San Fernando Valley 17 years ago, immediately calling the West Valley home.

Molly was at the forefront of delivering The Village at Westfield Topanga to our community in 2015 and has helped drive the Promenade 2035 plan through the approval process. Molly is part of a dedicated team that will help transform the landscape of the San Fernando Valley with this $1.5-billion project, which aims to create a new 34-acre mixed-use center with public plazas and walkable streets along with new housing, entertainment venues, hotels, shops, cafes, restaurants, and street-level retail in Woodland Hills.

Molly is a passionate leader who inspires action while remaining driven by financial responsibility and rigor. She is relied upon as a collaborative decision-maker, strategic visionary, and relationship builder. Molly has extensive experience in high-end hospitality and exceptional guest services
and feels it an honor to partner and serve her community. Prior to her tenure with URW, Molly enjoyed a 20+-year career building and operating retail environments for The Gap, J. Crew, and Williams-Sonoma.

A graduate of the University of Arizona and UCLA Anderson School, Molly is a devoted wife and mother of two, an active philanthropic volunteer, and a board member of various organizations within the Valley and broader Los Angeles area.

The impact of COVID-19 has been challenging for both URW as a company and the 300+ retailers across Topanga & The Village. However, despite the uncertainty that this year has brought upon us, Molly and her team rose to the challenge by upholding the highest levels of health and safety precautions for their guests, employees, and the community. Under Molly's leadership, Westfield Topanga & The Village earned the SafeGuard™ Hygiene Excellence and Safety Certification by Bureau Veritas, the world's most trusted name in health and safety testing, inspection, and certification. The SafeGuard™ certification verifies that a facility has met stringent requirements to minimize the onsite risk of virus spread and is adhering to best-in-class hygiene and safety protocols.

6600 Topanga Canyon Bl., #1M
Canoga Park
818.594.8732
westfield.com/topanga
FB: @westfieldtopanga
IG: @westfieldtopanga
---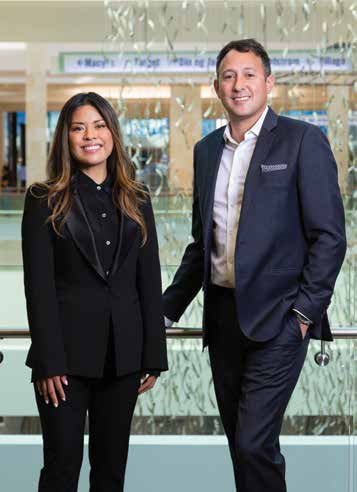 Ashley Itliong
Marketing Director
Brian Parent
General Manager
UNIBAIL-RODAMCO-WESTFIELD
Topanga & The Village
Brian Parent is a management professional with an extensive background in creating world-class, exciting customer experiences in top markets; consistently focused on developing innovative strategies to create brand loyalty and drive overall financial success. As a San Fernando Valley native, Brian started his career as a sales associate at The Gap in Northridge, working through the various levels of retail management until becoming a district manager for the large national retailer. Today, Brian uses his background in retail to help tenants at his shopping center excel in customer experience, salesmanship, teamwork, and operational excellence. As the general manager of Westfield Topanga, Brian values the important role the shopping center plays in supporting essential businesses and retailers, as well as the events and activities the property provides to our community.
Brian is proud to sit on the board of directors for the Valley Cultural Foundation, which serves the greater San Fernando Valley by providing entertainment programs and events in the arts.
Marketing Director Ashley Itliong is a proud Valley native and business management graduate from the Fashion Institute of Design and Merchandising, Los Angeles. Ashley spent the past seven years in metropolitan cities like Las Vegas, New York, and Dubai before coming back home to Westfield Topanga, where she first started her retail career 10 years ago. As the then-acting store manager for Neiman Marcus' Louis Vuitton shop-in-shop, Ashley was instrumental in the continued success of the current marquee location and Topanga's luxury-district beacon. In 2014, Ashley joined Simon Property Group, where she oversaw retailer relations, leasing, marketing, and events for over 45 luxury brands at The Forum Shops at Caesars Palace before leading marketing efforts during Simon's $1.1B acquisition of The Shops at Crystals in City Center Las Vegas. Ashley then relocated to Dubai, where she first worked with the Al-Futtaim Group and, most recently, Emaar Properties, developing their first-to-market luxury brands division.

Ashley's career as an international retail trailblazer has equipped her with the perspective needed to elevate the business in 2021 as the company launches a new Sears redevelopment and continues planning and development of the highly anticipated Promenade 2035 project. In addition to her professional passions in retail and real estate placemaking, Ashley is also an advocate for women and minority entrepreneurship after co-founding The Women Xchange, a social start-up that serves as a platform fostering the advancement of women of all cultures in the Middle East.
6600 Topanga Canyon Bl., #1M
Canoga Park
818.594.8732
westfield.com/topanga
FB: @westfieldtopanga
IG: @westfieldtopanga
---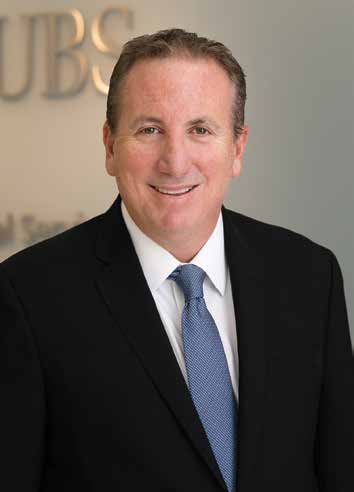 Stephen W. Davis, CIMA®
Managing Director & Senior Portfolio Manager
The Davis Group at
UBS Financial Services, Inc.
Stephen joined UBS as a financial advisor in 2014, He has a combined 27 years of experience as a financial advisor and holds a Certified Investment Management Analyst® designation from The Wharton School of the University of Pennsylvania. Stephen's practice displays a strong focus on enhanced quality and effectiveness within the managed accounts arena. As a portfolio manager in the UBS Portfolio Management Program, Stephen manages proprietary model portfolios and tailors investment strategies to meet each client's unique needs and goals. His practice allows him to provide holistic and comprehensive conflict-free advice on the individual investment recommendations as well as in financial planning. Having a strong commitment to helping people achieve their financial goals and staying in constant communication with his clients gives him the opportunity to stay connected on more than just a business level.

Stephen and his team at The Davis Group serve as their clients' financial advocates—helping each client navigate every type of market environment while diligently researching trends and investment opportunities. For The Davis Group, building a comprehensive financial plan is the key to pursuing financial success. This experienced and seasoned team of professionals also has access to one of the world's largest suites of industry-leading resources and solutions.

Stephen's professional experience provides the perspective to help his clients confidently prepare for opportunities and addresses their financial challenges. From potential growth and wealth preservation strategies to estate and legacy planning, he offers a consultative process that can help address all aspects of his clients' planning needs. Through careful analysis and tailored guidance, Stephen provides tactical solutions that clients face during life's important transitions and financial decisions. He believes that a full suite of services not only tackles the complex issues his clients face today but also helps them plan for the future they envision. "What matters most to me is that my clients know how much I care," says Stephen.

Stephen believes in having a strong commitment to philanthropy and giving back. Currently, he serves on the board of directors for The Boys & Girls Clubs of Greater Conejo Valley & Las Virgenes and the Alumni Board at UCSB. Outside of the office, he enjoys being active in sports and spending time with his wife of 20 years, Amparo, and his children, Jacob, Robert, and Alessandra.

Stephen currently hold the Series 7, Series 63, Series 65, Series 9, and Series 10, as well as a California Life, Accident, and Health Insurance license.

3011 Townsgate Rd., #300
Westlake Village
805.367.3680
financialservicesinc.ubs.com/team/davisgroup
stephen.w.davis@ubs.com
---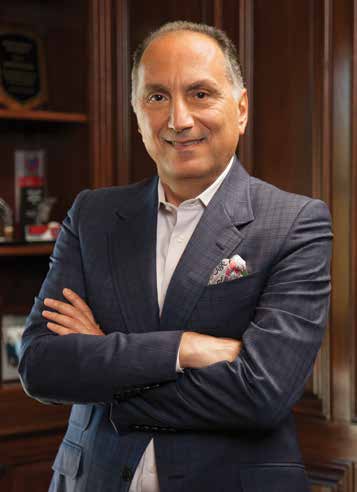 David Delrahim
President and CEO
Platinum Energy
& Bliss Car Wash
Ever since David Delrahim was a young man, he dreamed of being successful. Immigrating to America at a young age, he believed that America was the land of opportunity and that you could achieve all of your goals if you worked hard. David set off to embrace the American Dream and he never looked back.

With over 30 years in business within the western United States, David's hard work and entrepreneurial attitude led him to become one of the largest independent owners of gas stations, car washes, and convenience stores in the region. He expanded his holdings to become one of the largest fuel distributors on the West Coast. Many would attribute David's success to his hard work, but also his passion for people.

"To know David is to love David", is a quote you might hear from his employees, whom he considers team members and "family." David's approach to success always incorporates a human element and a belief that you "must respect and cherish all people." David's passion for people has helped his organization grow and inspires his team and those around him. He has also incorporated this belief into his business model and has leveraged his organization to always incorporate philanthropic endeavors.

David recently launched Bliss Car Wash, the first locally branded express car wash, with a primary focus on being eco-friendly and philanthropic. Bliss is the most-efficient freshwater car wash operation, utilizing all biodegradable products with full accountability and transparency. The Bliss
Car Wash model is forever changing the landscape of the carwash industry. "Water is life" and "unity" are the cornerstones of Bliss.

David believes that we all have the power to make a difference in each other's lives and to make our planet a better place. To tie Bliss's fundamental principles and David's belief, Bliss has partnered up with Wells Bring Hope to drill a freshwater well in West Africa every time a new Bliss location opens up. Each freshwater well drilled will forever change the life of about one thousand people.

Over the years, David has donated hundreds of thousands of dollars annually to various causes, including The Heart Foundation, The Evan Fischer Foundation Memorial Fund, Motor4Toys Foundation, Malibu/Lost Hills Sheriff's Foundation, Los Angeles County Fire Department, and many of the San Bernardino County communities affected by the 2017 firestorms. David is a board member of the L.A. Chapter of The Jewish National Fund, a former board member of the S.F. Valley's Chamber of Commerce, and a contributing member to Wells Bring Hope.

blisscarwash.com
---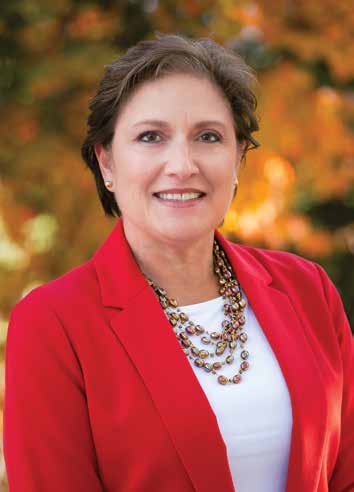 Monica Merryman
Executive Director
Cancer Support Community
Valley/Ventura/Santa Barbara
Who would have predicted that seven months after finishing her last radiation treatment for breast cancer, Monica Merryman would, once again, enter the world of cancer, this time as the executive director of Cancer Support Community Valley/Ventura/Santa Barbara (CSCVVSB)?
Monica has over 15 years of nonprofit experience in the Central Coast, including 10 years at American Cancer Society and three years as executive director at American Heart Association.
Monica started her work in fundraising in 1990 while at the SoCal regional office of McDonald's Corporation in Woodland Hills. She led the planning of their first-ever fundraiser to benefit Ronald McDonald House, raising over $100,000. It was the first of many fundraising events in her career.
This year, CSCVVSB will celebrate 30 years of being an invaluable resource for cancer patients, their caregivers, and family members. CSCVVSB's mission is to help cancer patients and their loved ones strengthen their physical, emotional, and social health through participation in professionally facilitated programs offering emotional support and education. CSCVVSB has helped more than 30,000 members of the community and serves over 2,000 people annually, including residents of Ventura and Santa Barbara counties and West San Fernando Valley. Its programs have built strong partnerships with facilities such as Dignity Health St. John's Regional Medical Center, Dignity Health St. John's Pleasant Valley Hospital, and Ventura County Medical Center. Like other organizations, CSCVVSB had to redesign and implement a new program-delivery format with the onset of COVID-19 restrictions. The CSCVVSB team has navigated the COVID pandemic, keeping the participants a priority. They currently offer 21 support groups, 30 individual counseling sessions a month on average, four health-lifestyle classes, three educational workshops a month, and two social events online. This is only possible because of the support and donations from individuals, corporations, and foundations.
CSCVVSB's 30th anniversary celebration officially kicks off in the spring with four special events lined up for the year. Visit cancersupportvvsb.org for more information about the events. "We have so much work to do," says Monica, "balancing the pandemic restrictions while continuing to deliver the increasing need for patient support in our community. With the staff, board, and support of our donors, we can accomplish anything!"
Ms. Merryman has lived in Ventura for 20 years. She and her husband, Blake, have three children and personally enjoy serving the community through a variety of organizations.
530 Hampshire Road
Westlake Village
805.379.4777
cancersupportvvsb.org
mmerryman@cancersupportvvsb.org
---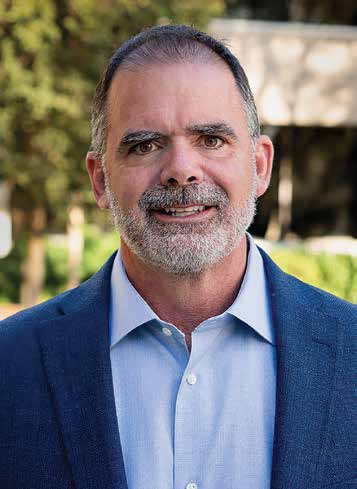 Charlie Smith
Founder and President
Archway Ventures and Archway House
After a 25-year career as a commercial real estate developer, investor, and entrepreneur, longtime Conejo Valley resident Charlie Smith has turned his attention to helping executives and working professionals find recovery from substance abuse and addiction. During his extensive business career, Charlie was co-managing partner of Westrust Ventures, which became one of the most active retail developers in California. The company developed over 4 million square feet of retail centers throughout the state of California, creating locations for hundreds of national and local retailers.
Today, Charlie is the founder and operator of Archway House and the creator of The Executive Recovery Program. Together, these efforts are exclusively focused on helping executives and working professionals overcome issues related to substance abuse. In 2008, amid his active business career, Charlie confronted his issues with substance abuse and alcoholism and made a commitment to long-term recovery. In creating his programs, Smith draws on his own 12-year recovery from substance abuse and addiction as a road map to help other executives and professionals achieve the life they want and deserve, free from drugs and alcohol. Since he is familiar with the challenges and uncertainty his professional peers face in recovery, he hopes to ease their struggles in achieving sobriety.
Located in Charlie's hometown of Newbury Park, Archway House is Ventura County's only exclusive supportive living residence for working men and professionals. His strong community ties coupled with his desire to improve the narrative of addiction led Smith to invest his own capital in acquiring, renovating, and furnishing the project himself. The house, opened in 2018, provides six residents with a private room along with the support and accountability needed to develop consistent recovery habits while staying active in life and business. "The house provides a real sense of community for our residents," says Charlie. The philosophy underlying Archway House is that residents gain a tremendous amount of support by living in an environment which solidifies and deepens their sobriety. Recently, Charlie created an executive recovery program with some of the country's best performance experts to provide a long-term comprehensive support system for his clients.
Charlie sits on the advisory board of the Collegiate Recovery Program at Fairfield University, which supports students in recovery. He is a national public speaker on substance abuse and surviving violent childhood trauma and is on a mission to help others find their own path to personal growth, recovery, and peace in their lives.
Newbury Park
805.370.9355
archwayhouse.com
---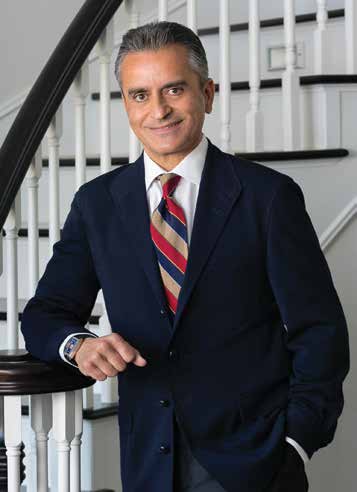 Arya Fiouzi
President and Founder
Fiouzi Insurance Services, Inc.
Arya Fiouzi, president and founder of Fiouzi Insurance Services, Inc. is a Calabasas resident. He began his career in 1988 as a career agent of a local life insurance agency specializing in advanced estate planning. After a few years he went on his own as an independent producer for a large life insurance brokerage and became one of their top producers specializing in large estates and succession planning. Arya is licensed in California, New York, Florida, Texas, Delaware, and District of Columbia.
Working closely with financial advisors of various private banks he has placed billions of Jumbo Life Coverage on their Ultra High Net Worth clients in the US and abroad. His practice is focuses solely on affluent high net worth clients within the U.S., Mexico, Latin America, Europe, and Middle East. Arya is well known in the industry and recognized by top executives, underwriters and representatives of many life insurance companies as one of their top producers.
After 32 years of being in the life insurance business he has a completely different outlook on life insurance products than the average agent. His moto is "forget all the gimmicks and hypotheticals". Its Life Insurance and you should simply pay the least amount of premium for the highest amount of coverage. Unlike property and casualty insurance, life insurance pricing is standardized. The real challenge or talent is in the art of negotiating, navigating between insurance companies, underwriting knowhow, and tailoring the best products to each client's specific needs. In addition, the ethics of the selling agent is of the utmost importance. Oftentimes agents will sell a hypothetical assumption showing the client can pay a certain fixed payment or for a certain period and stop. In the later years, the client may face a disaster as the product underperformed and may require substantial premiums to keep it in force.
Arya can potentially lower your premiums or increase your coverage amount by 25% to 40% with the same outlay. Arya Fiouzi is among the few selected (1%) insurance agents in the U.S. who can place large amounts of coverage without an insurance exam!
With all the uncertainty we face with the tax legislation and the deficit, there may certainly be a decrease in the lifetime transfer tax exclusion on or before 2025 which it is set to sunset. It is important to sit with your advisors and look at taking advantage of all the windows of opportunity while the last.
Fiouzi Insurance Services offers a free no obligation consultation.
10940 Wilshire Blvd., #1600
Los Angeles
310.748.8811
internationallifeinsurance.com
arya@fisandassociates.com
---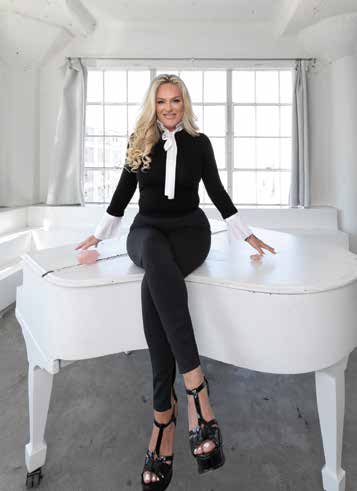 Samantha Senia
Owner and Founder
Elite Home Staging
"Sophistication, style, and efficiency sell your home," says owner and founder of Elite Home Staging, Samantha Senia.
Samantha is a visionary who has always had an eye for aesthetics. Her entrepreneurial career began as a single mom wanting to create something for herself so that she could show her children that they could do anything they put their mind to. She then turned her passion for design into a profession. After building and designing her own homes, Samantha was asked to stage an athlete's multimillion-dollar home—and so began the foundation of Elite Home Staging.
Elite Home Staging was founded in 2008. It quickly grew to become one of the premiere home-staging companies in the greater Los Angeles area. Samantha's quick and sustained success can be attributed to three primary factors: gaining a deep insight into her clients' personal tastes, in-depth knowledge of the specific area's geographical trends, and providing superior customer service by always going the extra mile to ensure each client's fully satisfaction with the end result.
Samantha has taken Elite Home Staging from a home business to a firm with thousands of accomplished properties. She attributes this to a great team, hard work, perseverance, and of course, her spiritual practice of meditation.
Samantha's experienced team of home stylists knows how to blend the right mix of each client's personal taste with sophisticated styling. From real estate and residential model homes to commercial relocation and vacation rentals, Samantha knows the ins and outs of what makes each type of listing shine. And as an added benefit to her clients, 99% of homes can be staged in a single day. No matter what kind of property staging you might need, Elite Home Staging will help you take it to the next level.
In addition, Samantha is about to launch a new division of her company called Elite Maison, where customers can purchase new furniture and home décor items specifically picked by Samantha directly from the website. This allows shoppers to take advantage of Samantha's exceptional eye for design while purchasing beautiful furniture that can be delivered quickly—all at amazingly low prices.
Samantha is passionate about supporting other women in getting their careers off the ground and works with a charity donating furniture to a Los Angeles charitable organization.
Los Angeles
310.776.9469
elitehomestagingca.com
---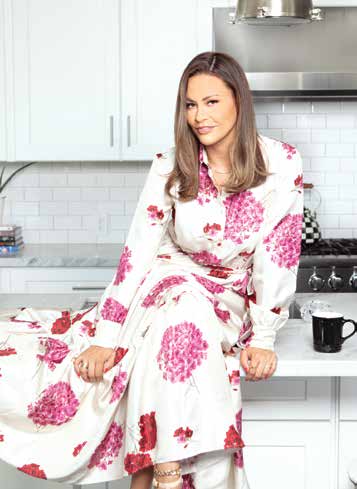 Sarah Erving
Interior Decorator
The Remix Design Company
Born and raised in Toronto, Canada, Sarah first moved to L.A. to pursue her passion for dance and music. After a lengthy career in the industry, Sarah decided to focus on her new blended family, where her desire and creativity for interior design began to grow. While gaining experiences from moving so frequently, Sarah invented her unique urban modern style while decorating her family's home repeatedly. While settling in her newest home in the hills of Bell Canyon, Sarah solidified her desire, passion, and talent and launched her own boutique design firm called The Remix Design Company.
"Now that my kids are more independent and preparing themselves for college, I found I could throw my creativity into bigger design projects," says Sarah. "What started as helping friends decorate a room soon became a full-time job of designing offices and other people's homes. I am so thankful for the encouragement of my first clients who believed in me and took a chance on my ideas and visions."
It wasn't long before Sarah started to get more and more referrals, and new jobs started to pour in. The secret behind her success is that she gets to know her clients and develops a concept for their space that reflects their tastes while adding in layers of what is current and modern. While interior decorating is a creative outlet to express herself, she loves helping her clients express a positive energy in their own spaces to enhance their quality of life. Due to the unprecedented times the world is experiencing, having the right living space is more important than ever. With people working from home and children learning virtually, the need for Sarah's work is especially valuable. There is an increasingly growing understanding that making an investment in yourself and your sanctuary is crucial to enjoying your time spent at home.
The Remix Design Company specializes in a variety of services: interior and exterior planning and decor, residential and commercial decor, space planning and organizing, color consulting, and art curation. "I'm so excited to see what this new chapter in my life will unfold for me," says Sarah. "I have heard that being a lifelong learner is the best way to continue to grow and be healthy. I feel excited to grow with my clients and to bring my design ideas to life, which will hopefully make everyone's home their most favorite place to be."
Los Angeles
818.927.3727
theremixdesigncompany.com
@theremixdesigncompany
---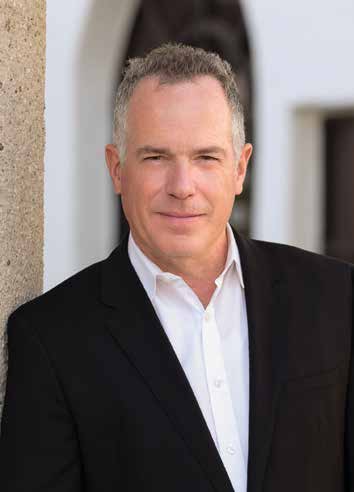 Doug Huberman
Owner and Founder
Lexington Property Management
After graduating Taft High School at the age of 17, Doug left his native Los Angeles. Eighteen years later, he returned—a changed person—to start his real estate career. What changed him? Four years at UC Irvine and the U.S. Air Force only tell part of the story. In those years, Doug gained the worldview that he credits for both his personal and professional success. He has lived in 10 states and four countries, earned USAF F-111 "Top Gun" honors, experienced life behind the Berlin Wall, attended graduate school at UC Davis, and was a Professor of Economics at the U.S. Air Force Academy, where he cofounded the Colorado Ski School for the Blind.
While Doug owes his work ethic and attention to detail to his military service, he owes his real estate expertise to 10 years as COO of CNA Enterprises with its $600 million commercial portfolio. At CNA, Doug honed his asset management, finance, and leasing skills. This training is precisely why Lexington is known for bringing the accounting, tenant relations, and work-order control tools of commercial property management to residential. In this regard, Doug is a stickler for complete 24/7 online transparency, continuous risk assessment, preventative maintenance programs, exhaustive tenant screening, and "above and beyond" customer service.
Ask Doug how he measures success, and he answers, "We have five-star ratings from both owners and tenants…If you can make them both happy at the same time, you're doing something special." What Doug does is just as unique as how he does it. In addition to managing rental properties, Doug and his wife, Denise, invented the "home management" industry when they realized everything they were doing to help their aging parents care for their homes was exactly their client services…hiring vendors, scheduling repairs, supervising gardeners. It was their "V-8" moment. Think of it as "having an estate manager without having to pay for the full-time, onsite staff." Now, seniors that are aging in place can "live in the home they love for as long as they choose" and busy executives can "enjoy the benefits of home ownership without the hassles."
While it might seem unexpected that a former "Top Gun" would find happiness in property management, it makes perfect sense to Doug—Lexington enables him to serve his community, no two days are alike, and most importantly, it keeps him close to his wife and children…right here in Calabasas.
DRE #01153218
D: 626.588.7598
O: 818.882.5888
O: 805.888.7229
LexingtonPMC.com
d.huberman@lexingtonpmc.com
---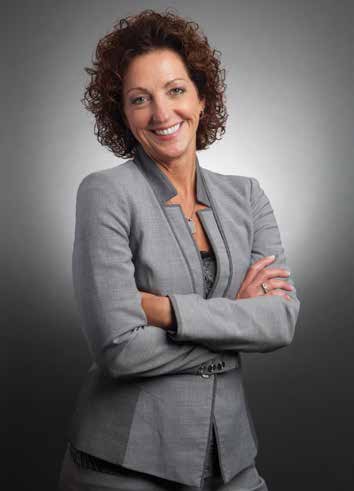 Shawna Morris
Chief Executive Officer
Casa Pacifica Centers
for Children and Family
The health of her community has always been a top priority for Casa Pacifica Chief Executive Officer Shawna Morris.
Growing up in a rural Kansas farming town, a healthy community was vital to the survival of her neighbors and peers. Her focus on community ultimately led Shawna to seek a career she could be enthusiastic and passionate about in nonprofit leadership.

Shawna completed her Master of Public Administration degree at the University of Kansas in 1992. That same year, she fulfilled her dream of moving to California, landing in Westlake Village and beginning her career in mental health at Charter Medical and marrying her husband and life partner, Andrew. By 1994, she was invited to relocate to Charter's corporate headquarters in Atlanta, Georgia. Soon after arriving in Georgia, Shawna realized patients must always come first, inspiring her to join The Menninger Clinic, a prominent behavioral health organization in the Midwest. This clinic is where she spent the next 18 years of her career learning about and practicing leadership.

During Shawna's formative years at the Menninger Clinic, the strength of community and teamwork allowed her to achieve much success, including completing and implementing a strategic plan that successfully moved the
50-year-old institution from Kansas to Texas, built a 46-acre state-of-the-art campus, and improved the clinic in all operating areas—decreasing staff turnover, increasing patient satisfaction, and improving community partnerships and organization financial health.

In 2016, the opportunity to return to California arose when Shawna accepted the position of CEO for Phoenix House—an organization that provides drug and alcohol rehabilitation services—for both California and Texas. Given the fundamental changes required to sustain the organizations and ensure that patient care was not compromised, Shawna separated from the national corporation and focused on local operational excellence again, and the results followed.

When Dr. Steve Elson announced his retirement as CEO of Casa Pacifica, Shawna immediately knew the opportunity was an absolute perfect fit for her years of nonprofit leadership and devotion to her community. As a leader, Shawna focuses on ensuring that her teams have what they need to
do their best work every day. Shawna says, "Working together toward a clear, concise plan with access to all necessary resources, we can and will continue to provide life-changing services to the youth and families at the most challenging times of their lives."

1722 S. Lewis Rd.
Camarillo
805.366.4343
casapacifica.org
smorris@casapacifica.org
---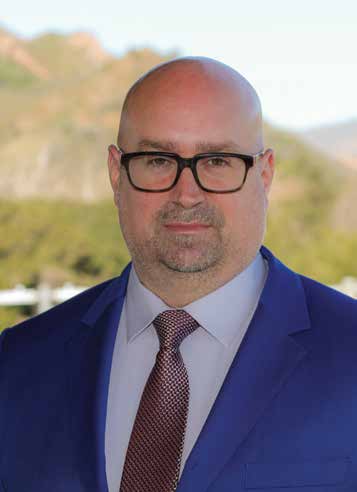 Michael McNutt
Public Affairs and Communications Manager
Las Virgenes Municipal Water District
It was always easy for Mike to daydream on lazy summer days as he explored the banks of the Olentangy River as a kid in Columbus, Ohio. Raised in the shadow of his future alma mater, Ohio State University, where he achieved degrees in communication and environmental science, Mike never would have guessed that his love for the environment would translate into a career in California's increasingly important water industry.
After working in Cleveland and Columbus for their respective public health departments, focusing on water quality and emergency preparedness initiatives, Mike took on the challenge of the major drought that was occurring in California. Making the move to California with his wife Katy in 2014, Mike began his across-the-country career as Director for Public Affairs and Sustainability for Palmdale Water District. He was introduced to Southern California's unique water industry and the challenges that exist in keeping water flowing to over 23 million people. He later joined the external affairs team at the Metropolitan Water District of Southern California, focusing on community engagement surrounding water conservation and sustainability.
In 2018, Mike jumped at the opportunity to join Las Virgenes Municipal Water District, where he found a position that allowed him to follow his ambitions of environmental stewardship, modern communications, sustainability, water, and community engagement.
Under his leadership, the LVMWD Public Affairs Team expanded the ways the district connects with our communities, pivoting to new platforms to perform outreach during the pandemic and helping to enshrine the district as a leader in the California water industry with promoting the new Pure Water Project Las Virgenes-Triunfo Demonstration Facility. "This is truly the future of water," says Mike. "We maximize all resources to improve the resiliency and sustainability of our region's water supply through safe, proven technology to create a local water source. This is absolutely critical to the future growth and success of our region."
Mike works to develop relationships between the district and the communities served by engaging in activities that help the entire region. He will serve as the Chair of the Calabasas Chamber of Commerce Board of Directors in 2021-2022, whose focus is finding new ways to reengage our local businesses when the pandemic ends.
Mike continues to search for new and progressive opportunities to educate the region to "close the sustainability loop" and sees the future as "problem solving through collaboration and innovation."
4232 Las Virgenes Rd.
Calabasas
818.251.2124
lvmwd.com
mmcnutt@lvmwd.com