Tell Me Your Tale
May 26, 2023
Preserving Your Family's Stories on Video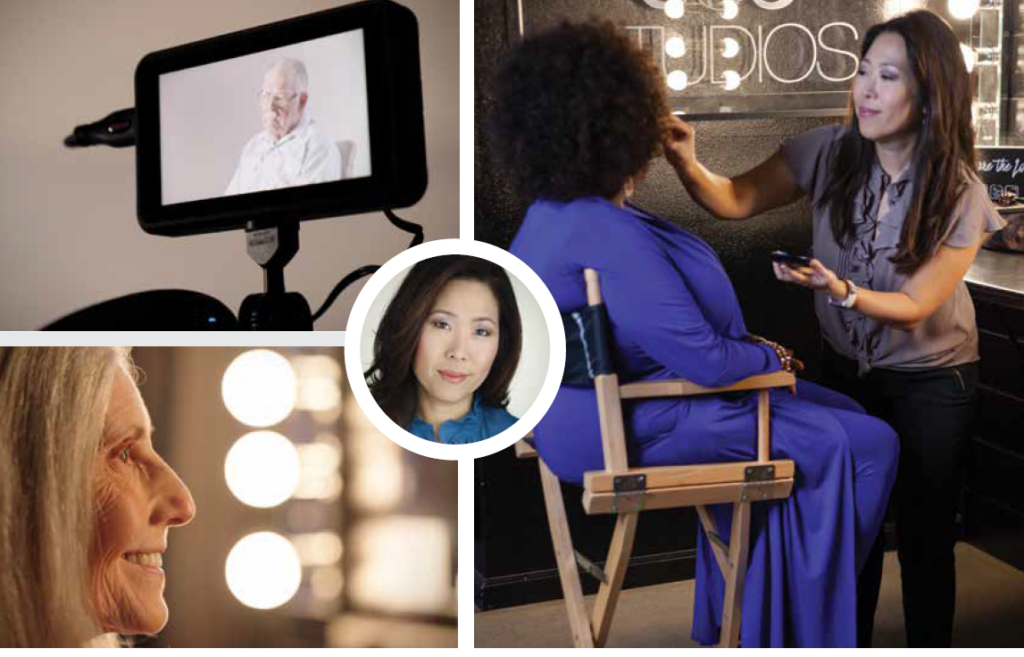 Tell Me Your Tale in Moorpark captures a lifetime of family memories on video. Veteran television news reporter Jinah Kim founded the company in 2022 to help families create high-quality legacy videos to showcase at milestone birthday parties, wedding anniversaries, and family reunions or to simply enjoy and pass down to future generations.

"We capture the life stories of grandparents, parents, and other loved ones by having one of our veteran interviewers question them on camera," explains Jinah. "The family receives a downloadable video file to save on their computer and/or upload to a video-sharing service such as YouTube. They can also purchase a custom USB drive as a keepsake or gift."

Jinah previously founded WorldWise Productions, a commercial and corporate video production company specializing in creating visually stunning, cinematic videos for major universities, public agencies, large companies, and organizations nationwide. Tell Me Your Tale grew out of that, building upon Jinah's extensive interviewing experience attained during her 30-year career in broadcast journalism.

Current packages range from $1,500 to $5,500, depending on the number of hours of the video. The company provides a list of potential questions prior to each interview, which clients can discuss during the pre-interview session. They can also insert photos and videos and/or receive a printed transcript for an additional cost.

"We all think we have a lot of time left with our parents and grandparents," says Jinah. "But for many of us, by the time we decide to preserve our family's history, it may be too late to interview some of them." Visit the website to view sample videos and see for yourself how Tell Me Your Tale creates a legacy of memories future generations can enjoy.