Discovering Love in the Midst of a Pandemic
May 24, 2023
The Montero Family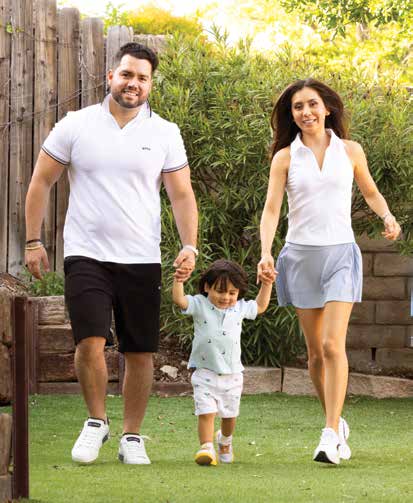 Amidst so many tales of heartache caused by the pandemic, it's truly refreshing to hear one about finding love. Hailing from Peru and Bolivia respectively, Leslie Valentino-Montero and her husband, Herman Hugo Montero, each traveled more than 4,000 miles from their childhood homes in South America to discover each other and build a family during the height of the pandemic in the San Fernando Valley.
Although the two first met as business acquaintances eight years ago, it took five years and a quarantine for their relationship to become something deeper. Hugo reached out to Leslie just before the pandemic and they started dating. "Our coffee date turned into a dinner date, and we joked that if our relationship could survive quarantining together, we stood a good chance of making it work." Hugo eventually proposed to Leslie during his birthday party, which was secretly an engagement party, going down on one knee while family members from across the globe looked on via Zoom. They married on a yacht a few months later. "Due to pandemic restrictions, we were limited to merely six guests," notes Hugo. "We still enjoyed every minute of it." Who says you can't find love during a pandemic?
The couple currently resides in Woodland Hills with their adorable toddler, Max, who loves the outdoors, his mini-electric car and playhouse, and taking art/sensory classes. That may sound like a lot for a tot under two, but his jam-packed schedule fits in perfectly with his parents' own hectic lives juggling business, family, and fun in sunny Southern California.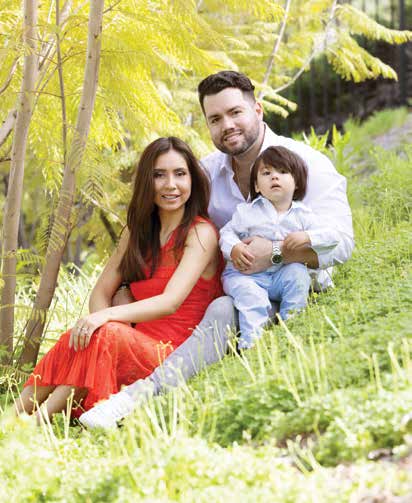 After attending San Martin University with a major in International Business Administration, Leslie worked as manager for a prominent personal injury law firm in the San Fernando Valley. After 12 years in development, operations, management, and brand marketing, Leslie now runs her own business consulting firm, Valentino corporation, and works with a personal injury law firm. She is also completing her Juris Doctorate degree at California's Monterey College of Law.
"When I was 26 years old, my aunt was a victim of medical malpractice," explains Leslie. "I spent the next year looking for answers and reading everything about traumatic brain injury. I gained a great deal of empathy for people facing emotional and legal problems, which reaffirmed my calling to practice law."
Hugo attended South Forsyth High School in Georgia. After graduation, he dove headfirst into the insurance business, eventually obtaining a securities license to expand his client base. Three years ago, he founded his own company, Herman Montero Insurance Agency, in Canoga Park. As CEO, Hugo helps local residents in the San Fernando Valley, Sherman Oaks, West Hills, and Woodland Hills discover their best options for auto, home, life, business, and health insurance; financial services; and more.
"We are very fortunate to know so many wonderful people through our membership in the West Valley-Warner Center Chamber of Commerce (WVWCCC), including our amazing Chamber CEO Diana Williams," notes Leslie. "Hugo and I attend the food and wine events all the time to support the chamber and fantastic local restaurants." Leslie also led the chamber's lawyers' networking group, bringing together attorneys in her penthouse office to share their expertise. She also gave an interview to the chamber's Valley Biz Buzz podcast about pivoting in business and currently hosts her own YouTube channel, sharing insights from her journey as a businesswoman.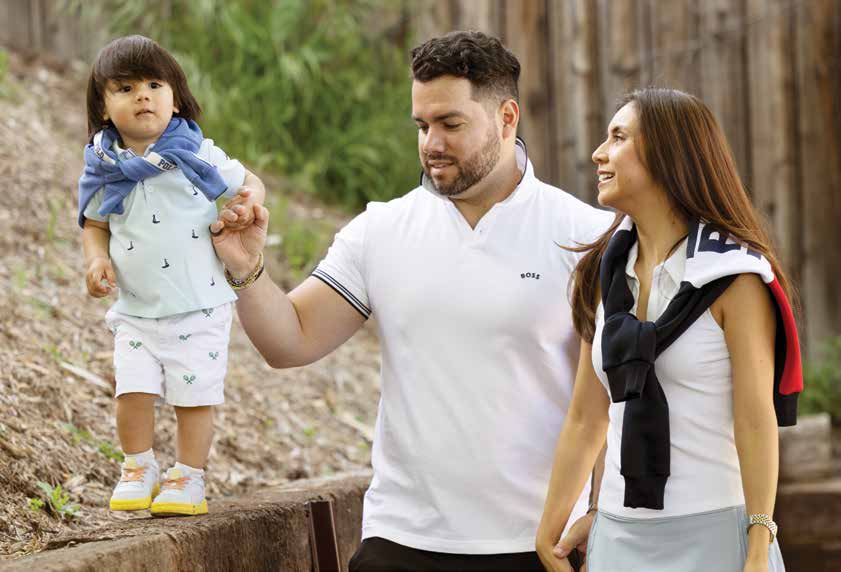 Amid busy schedules, the couple somehow manages to balance work and family life. "Our days are long and often end very late," says Leslie. "Staying in the present and recognizing that you cannot go back in time is the foundation of everything we do. We know children grow up fast, so creating a strong bond at an early age is important to us. Starting a business years before we met was a blessing that allows us to have a lot of flexibility while raising our son. We strive for balance to create a healthy and happy body, mind, and soul in order to do our best personally and professionally. Growth is our motto, and variety brings a nice added spice to our lives."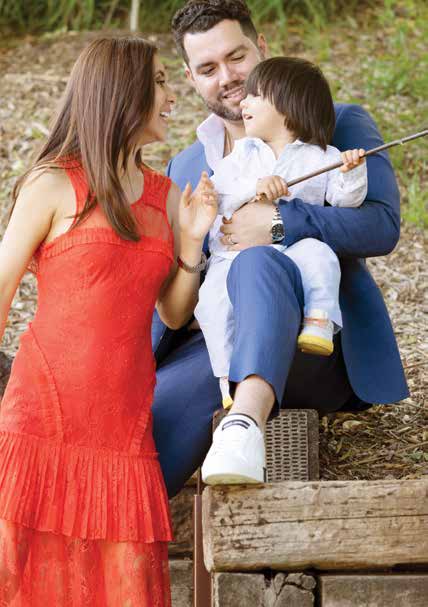 The family also travels together to recharge their batteries, frequently returning with great business ideas. One of their favorite trips was to Rouen, France. "It was like being in a fairytale," recalls Hugo. "We really got lucky with the weather. It was perfect. The food was also magnificent and the infrastructure beautiful."
Locally, these self-proclaimed foodies frequent the Calabasas Farmers Market. They recently dined at the hot, new Fogo de Chão Brazilian Steakhouse. They also love El Incomparable Peruvian Cuisine and Maggiano's Little Italy, which quickly found its way into pasta-loving Hugo's heart. Fortunately, he's always played soccer and football and done kickboxing with an emphasis on martial arts, which helps him work off any unwanted calories. Leslie relishes golf, tennis, and swimming. They both keep fit hiking nearby trails and climbing the Calabasas Stairs, 375 challenging steps in the Santa Monica Mountains below Calabasas. Leslie also practices artistic pursuits like oil painting and has been featured in juried art exhibitions. More than anything, Leslie and Hugo love spending time with their family.
"This area is simply a beautiful community boasting great restaurants and shops while still being family oriented," says Hugo. "It's got plenty of parks for kids and less congestion than other par ts of the city. We believe Woodland Hills could be the next Downtown L.A., just more family friendly."
"We're both really into fitness, food, family, work, art, and the outdoors," shares Leslie. "Thanks to our child, we're also inspired to make the world a better place and enjoy giving back to multiple charity organizations. We count our blessings that we were lucky enough to find each other after coming here on our own." The community is truly fortunate as well.