Synergy Academics
March 5, 2020
Helping Students Achieve Their Educationa Goals and Beyond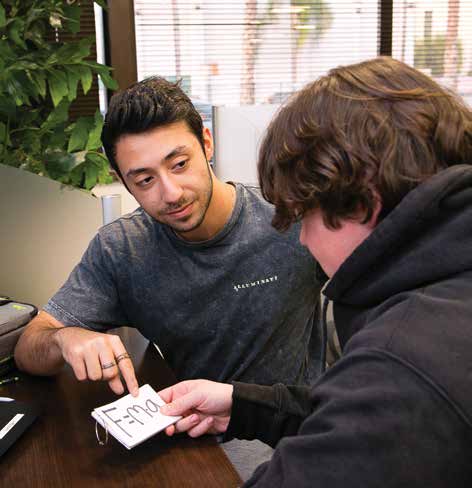 Synergy Academics in West Hills helps students not only reach their educational goals but even surpass them. Academic tutoring and comprehensive educational services have been provided at this location for the past 11 years. This has afforded students from kindergarten through college the confidence to accomplish their educational objectives through hard work, positive reinforcement, and invaluable one-on-one attention.

Founder Jennifer Lopata possesses more than 20 years of experience working with students and adolescents. She has a background in behavioral therapy and child development and a love for education. She truly believes every student is capable of learning with the proper nurturing and guidance as well as personally directed programming. Pairing each student with a compatible tutor who focuses on his or her particular learning style, Synergy Academics prides itself in bringing out the best in each student. Tutoring in a wide range of subjects, from English, math, science, and history to standardized testing preparation, college counseling, and more, tutors are committed to helping students achieve even more than they ever imagined.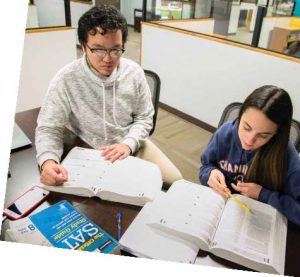 By eliminating the continual distractions faced at home, everyone becomes more productive. The center buzzes with positive energy and camaraderie. It offers some of the comforts of home, including a lounge for parents, complete with Wi-Fi and refreshments, so they can wait in comfort while their students finish their tutoring sessions.
"We set out to develop a unique model for providing tutoring services to students," explains Lopata. "We know that parents want a greater selection of qualified tutors and the availability of flexible scheduling on demand. We provide excellent tutors who are not only qualified to help students in a wide array of subjects, but are also compassionate and encouraging." They also offer excellent college-application and financialaid counseling to help students and their families through the complicated and sometimes stressful college application process.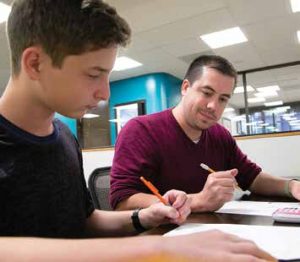 Synergy Academics' professional tutors are not only knowledgeable about the academic subjects they tutor but also highly motivational. They help students, especially those who've faced ongoing academic struggles, increase both knowledge and self-confidence through positive attention and feedback. Knowledge and preparation are power, and students feel more self-assured and eager to participate once they return to their classrooms.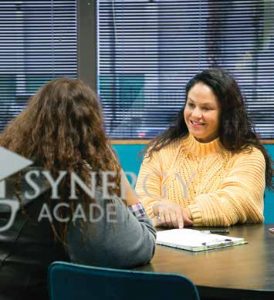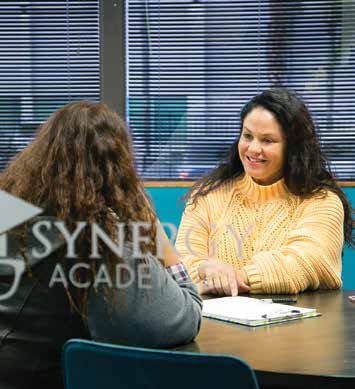 The benefits of Synergy Academics can be felt both in and out of the classroom. Committed to giving back to the community, Synergy Academics supports many local charitable organizations. Lopata, for instance, serves on the board of Connecting a Caring Community. She hosts programs for this nonprofit that mobilize the community to provide relief for those in need. Synergy Academics also sponsors the David Labkovski Project (DLP) Student Ambassador program, an educational platform inspired by the work of artist and Holocaust survivor David Labkovski. As leaders within their schools and communities, DLP Student Ambassadors promote Holocaust education. Lopata also serves on the Educational Programs Committee for the Fulfillment Fund, an organization dedicated to making college a reality for students growing up in educationally and economically under-resourced communities.

Education remains Synergy Academics' main priority. In addition to tutoring students in over three dozen academic subjects, from math and science to world history and foreign languages, they also provide a distraction-free onsite study center. They continually set the bar a little higher to help today's students meet tomorrow's educational challenges head-on.
Synergy Academics
6700 Fallbrook Ave., # 101
West Hills
818.888.8665
synergyacademics.com