Sherry Thomas Blaka
September 21, 2020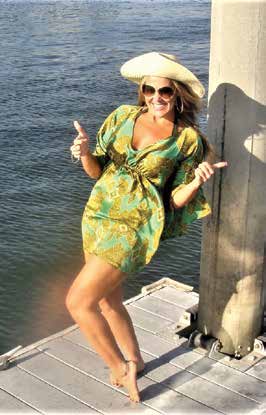 A shining light was extinguished much too soon in our community. On the morning of July 18, 2020, police discovered the deceased bodies of Sherry Thomas Blaka and her boyfriend John Mann at Sherry's home in Agoura Hills. They discovered that Sherry was shot by Mann before he turned the gun on himself.

Those who knew 49-year-old Sherry describe her as exceedingly warm, welcoming, and genuine. She was known throughout our community. We featured this loving entrepreneur in our magazine several times, most recently within the Women in Business section of our July/August 2020 issue.

Born March 10, 1971 in Alta Loma, Sherry moved to the Valley and opened Blush Boutiques in Encino, Calabasas, and Thousand Oaks. She generously held fundraising events in her stores for local schools, charities, and churches. Sherry made everyone who shopped there feel beautiful. Her natural sense of style and confidence showed in each of her relationships
Longtime friends, Joyce Lewis and Launa Stone, founder of Calabasas Med Spa, recently shared their feelings about Sherry with us.

"Sherry and I met in 2009," says Launa. "We were both entrepreneurs and business women. I had just opened Calabasas Med Spa when she started Blush, her second clothing boutique. We hit it off immediately." Launa adds, "Sherry was like a sister. We both had 3-year-old girls. We shared strong, just-do-it personalities. We enjoyed playdates with our kids, family swim parties, BBQs, and beach weekends. Sherry cherished those times and loved taking pictures of our children growing up together. Every few months, she would send a photo of our daughters spending good times together when they were little."

Launa continues, "Sherry was beautiful inside and out. Her gorgeous, bright smile would light up any room she entered. She had a fun, happy, outgoing
personality and was genuinely interested in others. She truly listened and asked questions to make sure she got to know each person better. She always saw the good in people. She would take people under her wing if they were down and out and help guide them, support them, and give them hope."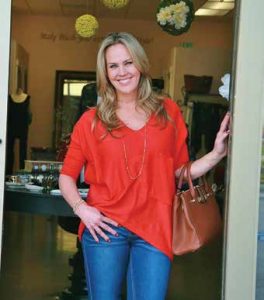 Joyce, her friend of more than 35 years, sheds further light. "Always active in school, Sherry was the life of the party, everyone's cheerleader and best friend. As a young entrepreneur, she spent her 20s traveling throughout the country building a magazine business. She worked hard and played hard. She was not afraid to fail and encouraged all she knew to pursue their dreams and passions. She loved spending time with family and friends, travelling, and hosting parties."

During her early 30s, Sherry married and moved to Granada Hills, where she gave birth to her son, George, and daughter, Lilliana. Sherry was a devoted mother and her children were the most important thing in her life. "Yet Sherry's entrepreneurial spirit could not be quenched," says Joyce. "Sherry put her heart and soul into opening Blush Boutique in Encino in 2006. She had a drive like no other."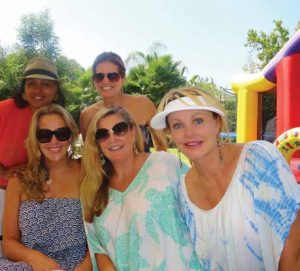 Blush Boutique became a staple in the Valley. This encouraged Sherry to open additional locations in Calabasas and Thousand Oaks. "She dedicated 15 years building her Blush Boutiques into thriving epipjhaneighborhood gems," explains Joyce. "Throughout her life, her sweet and happy demeanor won the trust and hearts of many. Even if you met her once, you were a friend for life. She prided herself on helping others, taking advantage of opportunities, and giving back to the community."
Her light continues to shine in the faces of her two young children, George and Lilliana. Any proceeds from her shops go to her kids. A GoFundMe® site has also been set up on their behalf at gofundme.com/f/support-for-sherrys-children. Her loving sister, Renee Chipman, manages the funds in her honor.