LVUSD
September 25, 2020
Is focused on supporting their students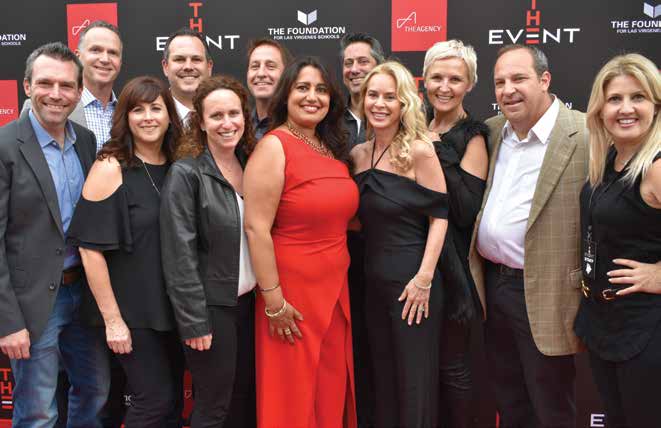 Over the last several months, Las Virgenes Unified School District (LVUSD) has taken an unimaginable financial hit. Due to pandemic- related tax losses and decreased funding by the State of California, the district expects to lose more than $4 million for the 2020-2021 school year. Fortunately, THE Foundation for Las Virgenes Schools is rallying parents, community members, and businesses to donate the funds LVUSD so desperately needs to operate its 15 schools.

Recognizing the value of a strong educational system is why THE Foundation for Las Virgenes Schools was created in 2010. The Las Virgenes School Board and superintendent gathered concerned parents and local leaders to build THE Foundation LVS, an umbrella organization that supports the school district at large.

THE Foundation LVS typically raises the bulk of its money through two signature events: THE Event and THE Carnival. THE Event features local food, wine, and beer tastings along with an auction and live entertainment. THE Carnival is a weekend of rides, games, and fairground food located at Whizin Market Square in Agoura Hills. While these annual celebrations had to be cancelled in 2020, the board is working on new community-building ideas to fundraise in a COVID-safe environment.

"This is a critical time for our district and students," said Jeannie Abraham, president of THE Foundation LVS. "LVUSD is known for providing an excellent educational experience, but this significant shortfall in funding is already impacting our students."

In the last few months, more than 250 staff, aides, and specialists received notice that their positions may be eliminated this fall. The school board is anticipating more painful cuts from the state as they move forward.

"There are so many things we can't fix for our children right now," Abraham continued. "But the quality of their education is in our hands." Since all students are beginning the year virtually, LVUSD must invest in improved online tools and technologies while teachers need more training to best utilize them. School sites need to retain additional PPE and supplies while preparing to hire additional health and safety staff to support the mental health and physical wellness of their students.

Vice President Mark Madnick, a graduate of Calabasas High School, believes it is still vital to support our individual schools' parent-faculty organizations (PFC/PFAs) directly but realizes those groups are restricted from paying for many important expenses, such as teachers and counselors. "This has paved the way for a strong collaboration between the schools and THE Foundation LVS," Madnick says, "a partnership that creates a fiscally healthy school system that benefits the entire district."

Since one of the main reasons people move to or remain in the area to raise their families is our excellent educational system, THE Foundation LVS launched the Las Virgenes Save Our Schools campaign. By strengthening our schools, the entire community benefits as local businesses and real estate values prosper.

THE Foundation LVS strives to educate parents and others about this strong link between successful schools and a thriving community and is always looking for community members who share their vision to volunteer. The current board members include Felice Becker, Monica Parmar, Andrew Wohlwend, Nicola Galassi, Aaron Williams, Mark Hathaway, Mike Bloom, Craig Berman, Dan Schwartz, and Alicia Weintraub.

"THE Foundation is a group of wonderful community leaderswho volunteer their time, energy, and passion to support Las Virgenes Unified Schools, students, and staff," says Superintendent Dr. Dan Stepenosky. "Their support during the most challenging of times is critical as we work to maintain strong connections with and instruction for our wonderful students. Please support their efforts in all ways you can."

In these unprecedented times, THE Foundation LVS is encouraging donations from each district family and local residents to ensure students have access to the resources they need. Those who give at the $500 level will become members of "VIPs for LVUSD" and be recognized by the district with license-plate frames as a thank you for their leadership. Other fundraising groups are in the works, including a "Grandparents Club" and various sponsorship opportunities for businesses.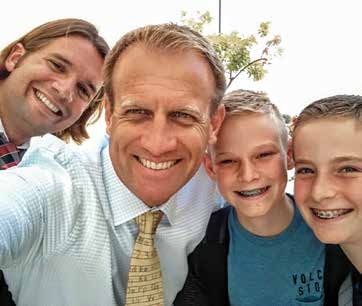 "LVUSD staff are excited to welcome our students back," Dr. Stepenosky shares. "Our students, parents, and community need us more than ever in these challenging times. As a team, we take that very seriously, we've worked hard over the summer to prepare for a great school year. We're committed to getting our students and staff back on campus as soon as it's safe. Until then, we're focused on supporting our students and ensuring their success through these challenging times. We're all in this together. We will lift each other up with kindness and hard work."

THE Foundation LVS is proud to support this mission. Donations can be made by mail or through the website at thefoundationlvs.org.

The Foundation for Las Virgenes Schools
4111 N. Las Virgenes Rd.
Calabasas
818.878.5277
thefoundationlvs.org