Holiday Gift Guide 2020
October 30, 2020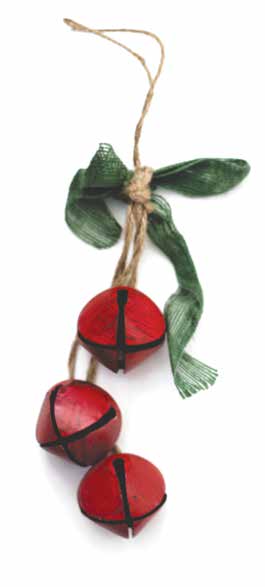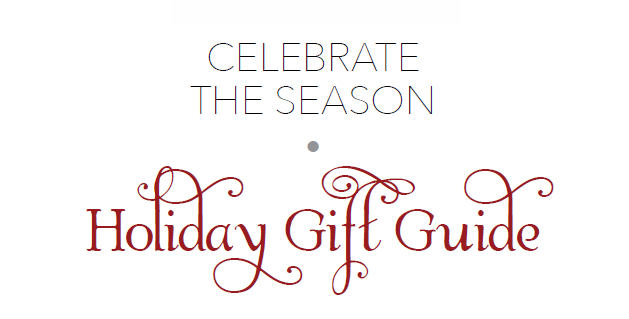 ---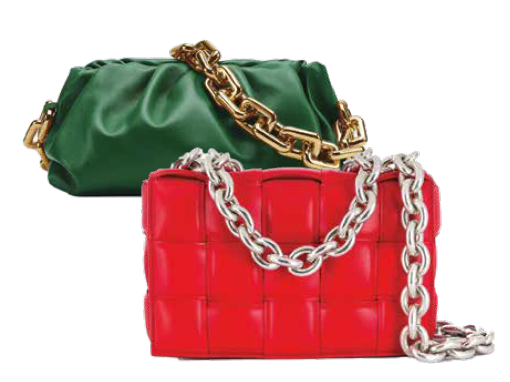 THE KINGDOM
The premiere destination for luxury shoes and accessories, carrying new designs straight off the Milan and Paris runways. Whether it's a beautiful pair of heels, a limited-edition sneaker, or an exclusive handbag, this high-end boutique has something for every fashionista.

The Commons at Calabasas
4719 Commons Way, #G
Calabasas
818.912.6990
shopthekingdom.com
IG: @shopthekingdom
---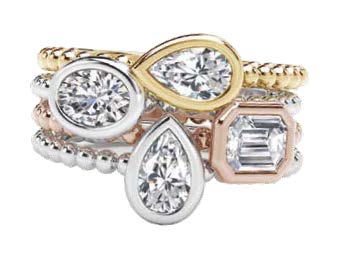 DÉJAUN JEWELERS
The Forevermark Tribute™ Collection celebrates the unique and brilliant woman who wears it. Each diamond jewelry piece can be worn stacked or layered to reflect your individual style and character. When combined, the multiple diamonds pays tribute to the many qualities that make you the incredible woman you are.
The Village at Westfield Topanga
6320 Topanga Cyn. Blvd., #1650
Woodland Hills
818.888.8292
The Oaks Mall
424 W. Hillcrest Dr.
Thousand Oaks
805.495.1425
dejaun.com
---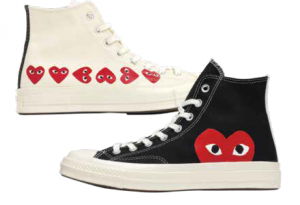 FEATURE
Converse x Comme des Garcons PLAY All-Star Chuck '70 features CDG PLAY's iconic red heart logo in a single heart silhouette in white and black and a multi-heart silhouette in olive green and white.

The Commons at Calabasas
4751 Commons Way, #I
Calabasas
818.912.6148
feature.com
---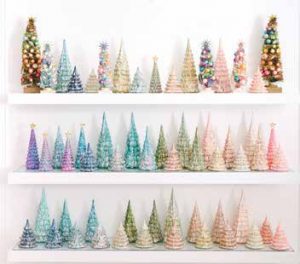 BONJOUR FÊTE
Bonjour, Noël! Winter has arrived at Bonjour Fête and with it a sleigh full of Christmas, Hanukkah, and other holiday gifts, décor, and party goods sure to make this season the merriest!

The Commons at Calabasas
4732 Commons Way, #G
Calabasas
818.854.6288
bonjourfete.com
IG: @bonjourfete
---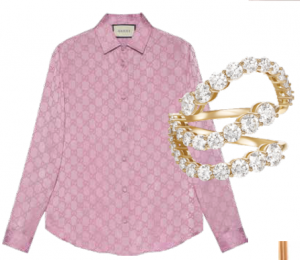 ELYSEWALKER
We could all use something shiny and bright this holiday season. From heritage brands to new and emerging designers, elysewalker has you covered. Coming soon to The Commons at Calabasas!

The Commons at Calabasas
4719 Commons Way, #J
Calabasas
Coming soon!
elysewalker.com
IG: @elysewalker
---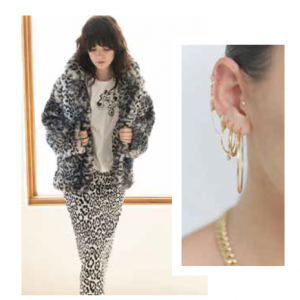 SHARON SEGAL | NINA SEGAL
From the daughters of Fred Segal, Sharon Segal|Nina Segal is Westlake Village's premier shopping
destination. The stylish boutique showcases up-to-the-minute fashion, jewelry, and unique gifts. Find everything you need for the holiday season!

The Promenade at Westlake
160 Promenade Way, #E
Westlake Village
805.777.7019
IG: @sharonsegalninasegal
---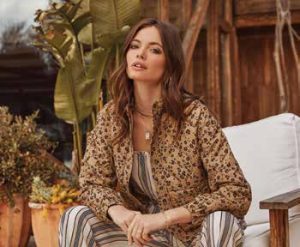 M.FREDRIC
The best things in life are quilted—like toilet paper, Chanel bags, and yes, this
badass bomber. Need we say more? Oh yeah, and its leopard print is pretty cute
too, dontcha think? Find it in M.Fredric stores and online.

mfredric.com
IG: @mfredric
---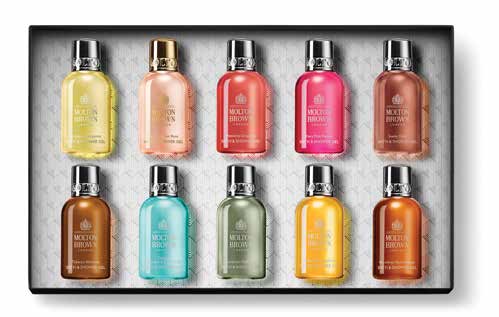 PLANET BEAUTY
Make your holidays beautiful with gifts from
Planet Beauty! Stock up on sets from brands you love like Voluspa, Molton Brown, Stila, NuFace, and more. Not sure what to get? Planet Beauty gift cards are always in style.

The Promenade at Westlake
100 Promenade Way, #E
Westlake Village
805.494.0944
planetbeauty.com
IG: @planetbeautyofficial
---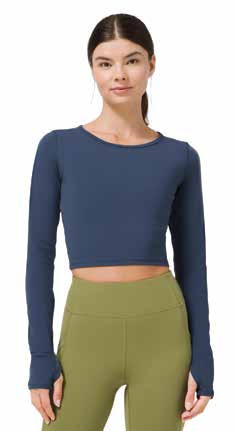 LULULEMON
When you're craving a bit of extra coverage, this new long-sleeve training top delivers. Made with Lululemon's fastest-drying Everlux™ fabric, it's highly breathable and very workout ready. The Wunder Train Cropped Long Sleeve is $88.
The Promenade at Westlake
100 Promenade Way, #F
Westlake Village
805.494.6439
The Commons at Calabasas
4719 Commons Way, #A
Calabasas
818.225.1417
lululemon.com
---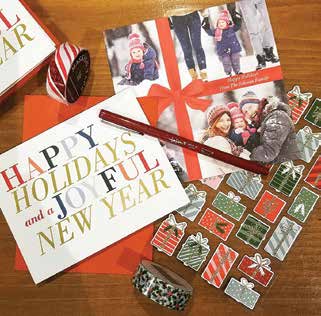 PAPER SOURCE
The one-stop shop for sending season's greetings! Paper
Source believes in the magic of creating special memories
with your loved ones. Spread joy with beautiful holiday
decorations, custom holiday cards, and more.

The Commons at Calabasas
4719 Commons Way, #R
Calabasas
818.436.4335
papersource.com
IG: @papersource_calabasas
---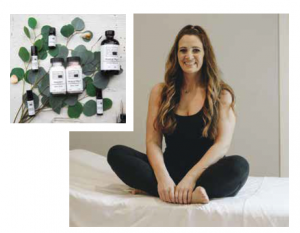 MICHELLE ROZZEN MASSAGE & OILS
Agoura Hills-based massage therapist Michelle Rozzen has over 14 years experience providing treatment to top athletes and entertainment business professionals. Michelle's line of natural massage oils and body care products are luxurious healing gifts for the holidays.

michellerozzen.com | shopmichellerozzen.com
michelle@michellerozzen.com
IG: @michellerozzen | @shopmichellerozzen
---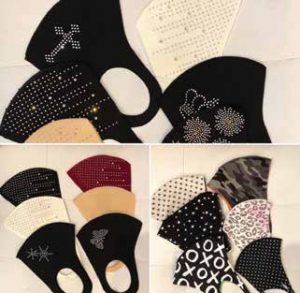 EL MIO BOUTIQUE
Chic, comfy, and unique clothing made in the U.S.A., France, and Italy. Jewelry, bags,
and accessories from all over to match your style. Private shopping available upon request. Friendly little shop in the corner.

Inside Regency Salon Suites
23361 Mulholland Dr., #21
Woodland Hills
818.515.6793
IG: @elmioboutique
---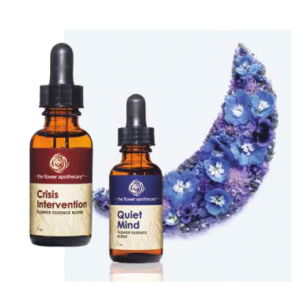 THE FLOWER APOTHECARY
Psychologist-formulated flower remedies provide natural relief from stress and other negative emotions. They are
vibrational remedies, not essential oils which are safe and effective for people and pets of all ages. Try flowers with superpowers today!

Available online and at:
theflowerapothecary.com
Erewhon Markets
Lassen's
Lazy Acres
thevitaminshoppe.com
IG: @theflowerapothecary
---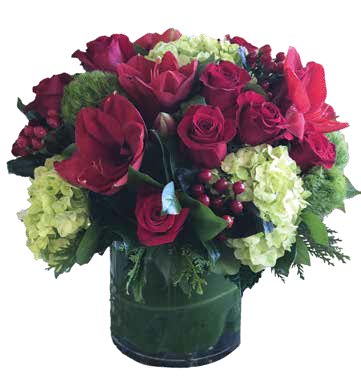 FLORENTYNA'S A FINE FLOWER COMPANY
Florentyna's is committed to excellence in both their flawless execution and the superior quality of their products. Using an elite selection of the world's most extraordinary fresh flowers
and foliage, they create the most sophisticated hand-selected arrangements for every occasion.

4744 Park Granada Blvd., #1
Calabasas
818.222.2446
florentynasflowers.com
IG: @florentynas_flowers
---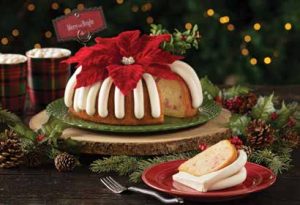 NOTHING BUNDT CAKES
Everyone's favorite for holiday parties, gifting, and dessert needs. Delicious cakes are baked fresh daily and crowned with their signature cream cheese frosting. Choose from nine classic flavors, a seasonal featured flavor, and festive handcrafted holiday designs. Certified kosher.
6524 Platt Ave.
West Hills
818.340.2253
---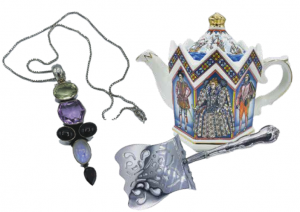 BEAVER'S DEN ANTIQUES
When searching for meaningful, timeless gifts, Beaver's Den Antiques is the ideal destination. The carefully curated collection
of precious treasures are rich with history,
heritage, warmth, and character. Personalized complimentary gift wrapping saves you time and makes the perfect finishing touch.

20969 Ventura Blvd., #20
Woodland Hills
818.881.0690
beaversdenantiques.com
IG: @beaversdenantiques
---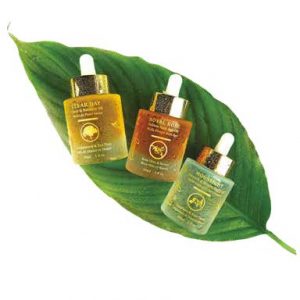 KALMAYA SKIN CARE
Give the gift of organic, balanced beauty. The Kalmaya name is derived from the word "calm," which embodies their clean skincare philosophy. Every product is formulated to exceed both U.S. and European cosmetic standards. Locally owned and operated, you can find them online.

Available at:
kalmaya.com
info@kalmaya.com
IG: @kalmayacompany
---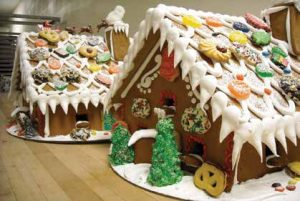 EMIL'S BAKE HOUSE
Make your holidays delicious with the finest European cakes and pastries from L.A.'s premier artisanal bakery. For over
50 years, Emil's has produced exquisite, authentic deserts made fresh with the finest traditional ingredients imported from France, Switzerland, Germany, and Austria!

5005 Kanan Rd.
Agoura Hills
818.532.7663
emilscafe.com
IG: @emilsbakehouse
---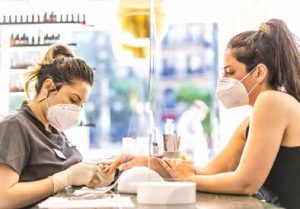 CQ NAILS
Relax and enjoy a manicure or pedicure
in a safe environment at one of the best nail salons in Calabasas. Gift certificates are also available and make a perfect gift for friends and family. Mention Calabasas Style for your 12% discount!

26500 Agoura Rd., #107
Calabasas
818.880.0499
IG: @cqnails
---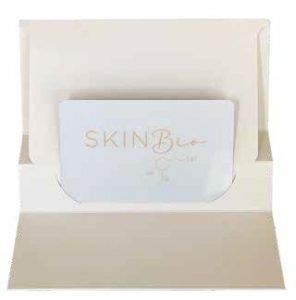 SKIN BIO
Searching for a gift but don't know what to get? Give the gift of choice with a Skin Bio gift card in any custom amount — wrapped, ready for pick up or delivered by mail to be redeemed for any service or product in-store.

22263 Mulholland Hwy.
Calabasas
818.222.9797
skinbio.co
IG: @skinbio.co
---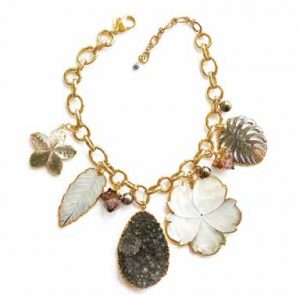 KRYSIA RENAU JEWELRY
Krysia Renau designs modern gemstone jewelry with an original Calabasas vibe. Inspired by the
California lifestyle and infused by breathtaking nature, you're guaranteed to find the perfect one-of-a-kind pieces and astounding gifts.

Calabasas
818.339.7200
krysiarenau.com
IG: @krysiarenaujewelry
---