Our House
September 12, 2018
Grief Support Center Celebrates 25 Years of Hope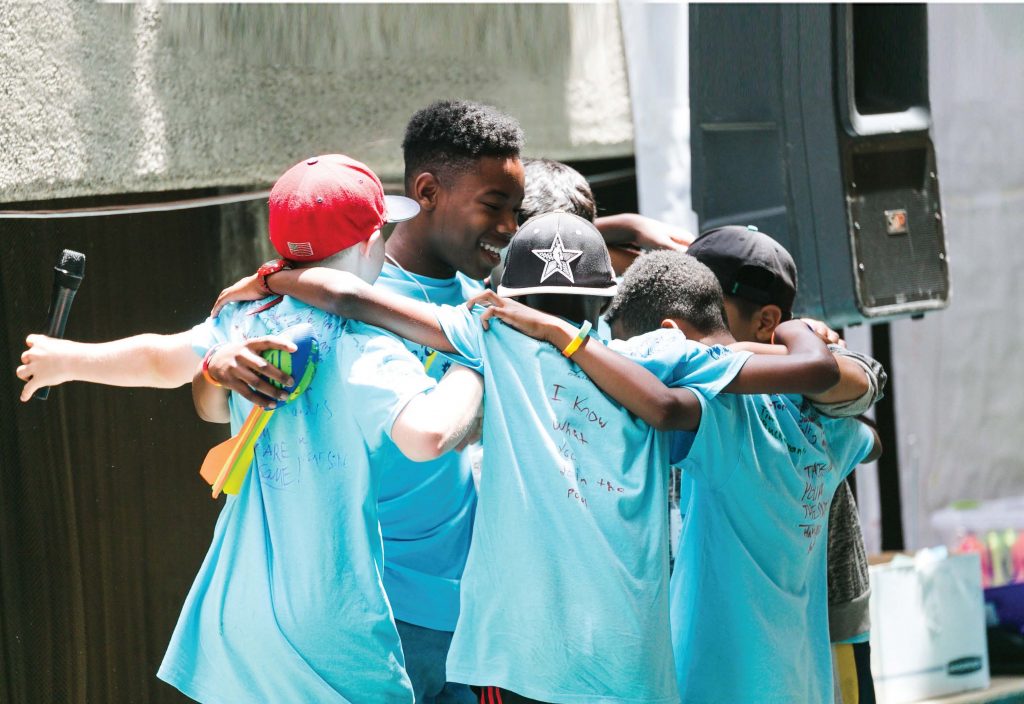 In October of 1993, Jo-Ann Lautman founded OUR HOUSE Grief Support Center to help people who are grieving the death of a loved one. OUR HOUSE provides a home away from home for grievers to experience the healing process in a safe, warm, and nurturing environment.
With the mission of providing grief support services, education, resources, and hope, OUR HOUSE has helped thousands of children, teens, and adults grieve the death of someone close. Grief support groups are specific to the age of the griever, period of time since the death, and the relationship to the deceased.
OUR HOUSE has three locations in the greater Los Angeles area, including Woodland Hills, West Los Angeles, and mid-city/Koreatown, as well as dozens of satellite locations. OUR HOUSE hosts three weekend-long grief-camp sessions as the Los Angeles and Orange County partner of Camp Erin, the largest national bereavement program for grieving youth. School-based grief support groups, medical and professional grief education, and onsite grief-response services for businesses and the community are also available.
This year marks the 25th anniversary of OUR HOUSE. In honor of this milestone, OUR HOUSE planned an entire year of events and activities to commemorate the success of the past 25 years.
On Saturday, October 6, the House of Hope Gala will honor the legacy of OUR HOUSE. Among award recipients, This Is Us creator/executive producer Dan Fogelman will receive the Good Grief Award for normalizing the grieving process with honesty and dignity.
The longest-serving OUR HOUSE volunteers will also be recognized at the House of Hope Gala. Each year, over 450 volunteers contribute more than 20,000 volunteer hours to OUR HOUSE as group leaders and event volunteers. OUR HOUSE is always looking for more volunteers.
Other OUR HOUSE events include the Run for Hope, the Associate Board's Night for Hope, and the Valley Advisory Board's Game Day.
If you are grieving or someone you care about is grieving, OUR HOUSE can help. For more information, visit ourhouse-grief.org.
by Nancy Scrofano