Holding on to Hollywood History
April 27, 2018
Joe Maddalena from Profiles in History shares famous Hollywood memorabilia with Calabasas Style, from R2D2 to Liza Minelli's costumes from Cabaret. 
Q: What inspired you to go into the business of memorabilia auctions and start Profiles in History ?
Joe: My mom was an avid reader, and she got me hooked on reading about history. I think once I held actual letters penned by Custer, Lincoln, and Washington. I was hooked! The letters transported me back in time. My love of film led me into the world of fantasy and imagination that I live in today, and I have never looked back.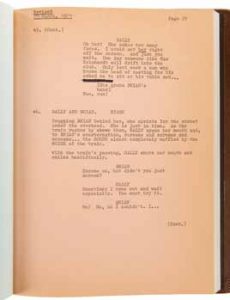 Q: Where did your love of art and memorabilia come from?
Joe: My parents were antique dealers so I was exposed to art and antiques and saw it all. It's a combination of nostalgia attached to the memorabilia and the beauty of art that moves me as a collector.
Q: Tell us about what brought your life and business to Calabasas.
Joe: I attended Pepperdine University, and my son went to Oaks Christian School in Westlake. Moving to Calabasas was an easy decision and one of the smartest I've made. I love it here.


Q: What are some of your most notable or favor ed pieces you've come across?
Joe: If it's from a classic movie, we've handled it. Some of Marilyn Monroe's most famous movie costumes, like her famous "Subway Dress" from The Seven Year Itch; Bela Lugosi's cape from Dracula; the whimsical title car from Chitty Chitty Bang Bang; Joseph L. Mankiewicz's original annotated draft script for Citizen Kane; Peter Fonda's Easy Rider motorcycle; and on and on.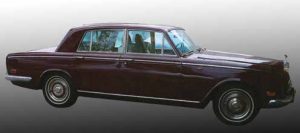 Q: What advice do you have for memorabilia collectors to verify authenticity of a piece they may be interested in?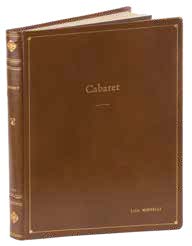 Joe: The hallmarks of collecting and my company are provenance and authenticity. We employ many of the experts who actually make these items to authenticate them. So, every piece we offer has a guarantee of authenticity.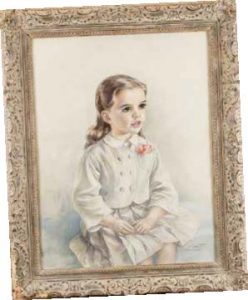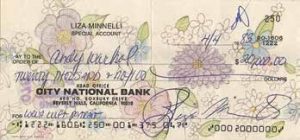 Q: What is the most outstanding or proudest moments of your career?
Joe: The opening of the "With Malice Toward None: The Abraham Lincoln Exhibition," which I contributed materials to at the Library of Congress in 2009, and meeting President Obama. Also, I'm very proud of my TV show, Hollywood Treasure, on the SyFy Channel, which gave my business international exposure.
Q: What kind of people shop these auctions?
Joe: We offer something for everyone. Whether you're looking to build a collection, add some cool décor to your home theater or man cave, or find that perfect gift for the person who has everything.
Q: How can people learn more about your auctions?
Joe: Just visit our website, profilesinhistory.com; flip through our upcoming auction catalogs; and then, register to bid. Auctions are exciting and a lot of fun. My staff is here to introduce new bidders to the auction world and to accommodate our veteran bidders. The next upcoming auctions are the Big Book of Alcoholics Anonymous and Liza Minelli.