Z. Lounge at M.Fredric
September 9, 2020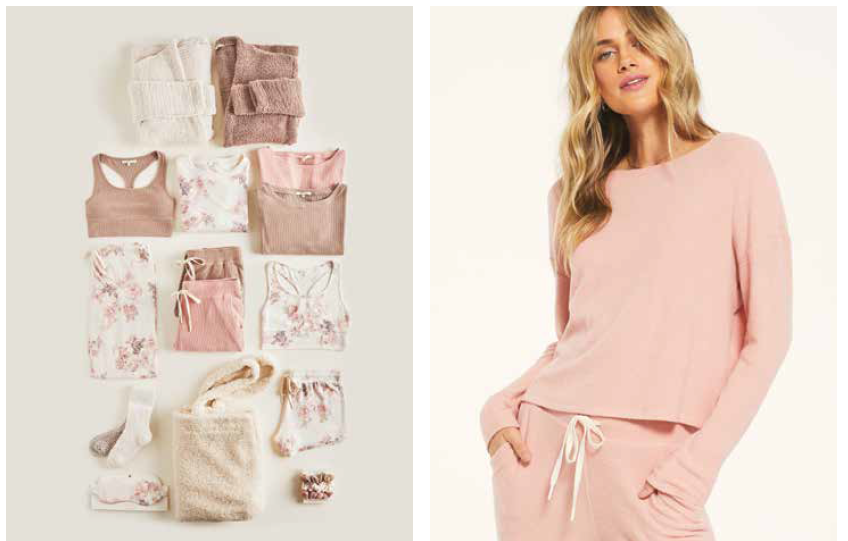 Comfort. Simplicity. Timeless. These three words best describe what women are looking for in their wardrobe choices. These words are also the mission statement behind the amazing design team at Z SUPPLY and why M.Fredric has ramped up its Southern California stores with the latest Z SUPPLY designs.

Z SUPPLY designs reflect the belief that simplicity, comfort, and style should coexist in every closet. Featuring signature, plush fabrics, timeless silhouettes, and versatile style, the collections include everyday essentials that can be worn by everyone.

For those expert all-day loungers, the latest Z Lounge collection lets you cozy up in dreamy lounge sets and sleepwear pieces. The mix-and-match collection of well-curated pieces works effortlessly, making simply-chic lounge looks in the latest prints and fabrics so soft that you'll have to feel it to believe it. The collection is all about the softest fabrics in great fits that you'll want to wear day in and day out. There are also a variety of accessories to complete the ultimate lounge look.

Z SUPPLY is an elevated fashion house based in Costa Mesa, California, whose multifaceted portfolio of brands embodies effortless style and luxurious comfort for women. Founded in 2011, the company has continuously refined its apparel offerings and beloved fabrications of the brand. A leader in timeless-essentials wardrobe, Z SUPPLY's designs and company culture embrace quality and innovation appealing to a wide range of demographics and style categories.