Uncover an Oasis of Beauty at EllEve Med Spa
September 13, 2020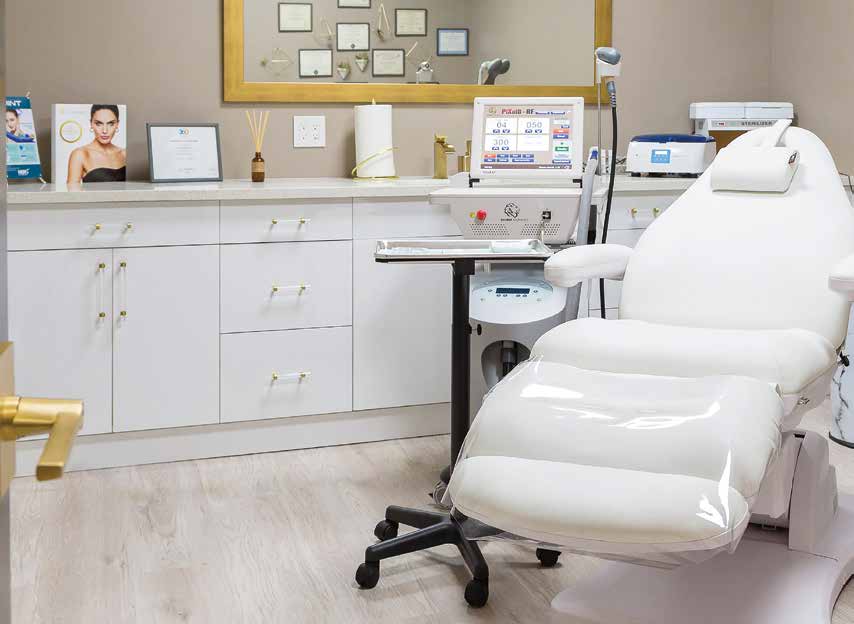 A revitalizing sanctuary in the heart of Woodland Hills, EllEve Med Spa offers a one-stop shop for all your aesthetic needs. Founded in 2019 by Irina Manukyan, FNP-C, a board-certified family nurse practitioner with a Masters in Nursing, EllEve combines classic values with state-of-the-art facilities and the latest beauty technology and techniques.
Irina and her talented staff provide a wide range of services, from Botox, fillers, and facials to laser hair removal, laser skin resurfacing, and microblading. They also offer skin-tightening Ultherapy, permanent makeup, and vitamin injections and IV drips for added vitality. Their skilled skincare experts can regenerate your skin utilizing things like SkinPen Microneedling and Radio Frequency Microneedling. It's a perfect way to touch-up fine lines, enlarged pores, rough and crepe-like skin, acne scars, and other superficial skin imperfections. They can also treat wrinkles, mild stretch marks, and small scars. They also provide platelet-rich plasma (PRP) therapy for both scalp and face. PRP injectable therapy improves thinning hair. It also promotes the skin's natural collagen and elastin production as it repairs damaged cells without resorting to medication or invasive surgery.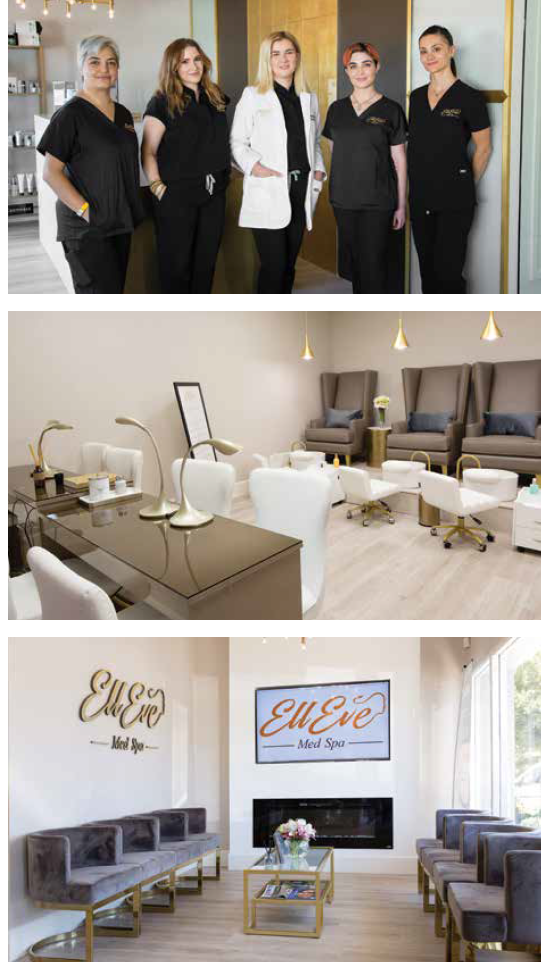 Those looking to tighten their body may want to try truSculpt® iD body contouring to target and destroy fat cells using noninvasive radiofrequency energy with real-time temperature control. These quick, painless 15-minute sessions complement any workout routine. Plus, they're a lot easier than spending hours each week performing body-sculpting exercises.

Irina envisioned a place that would cater to each client's beauty and cosmetic needs without compromising quality. EllEve was born from her dream of a luxurious-yet-affordable Med Spa offering the latest techniques. Irina's knowledgeable, straightforward manner immediately puts clients at ease. Combining her 12 years of nursing experience with a background in health and wellness, she offers each client a variety of time-tested treatments. Her passion for aesthetics, proper skin care, and overall enhancement of natural beauty is evident.

"We do not believe in a fast-food philosophy where clients are just numbers and quality is compromised," explains Irina. "We strive to provide the highest caliber of service while delivering optimal results. We also believe in continuing education and constant growth to offer our clients the most cutting-edge treatments."

Reminiscent of a European spa, EllEve Med Spa is a welcome escape where clients can painlessly achieve a more youthful appearance. Transforming
the science of skin care and anti-aging therapies into an art, EllEve also tends to nails, brows, and lashes. They offer personalized service at competitive prices. You can experience the latest technologies amidst a tranquil backdrop of minimalist décor and elegant touches of black, gold, and white.

EllEve carries only the best skin care for its clients. All their lines are backed by scientific research and proven efficacy. These products include SkinCeuticals, Alastin, and Neocutis. Their products are used in treatments and are available for purchase. For a time, EllEve Med Spa is partnering with SkinCeuticals, considered the #1 U.S. medical skincare brand worldwide, to ship products directly to your home. You can purchase a variety of beauty products with confidence, plus free shipping, via EllEve's website.
EllEve Medspa
20929 Ventura Blvd., #38
Woodland Hills
747.777.5007
ellevemedspa.com