Unlock the Latest Trends in Hair Color
August 3, 2022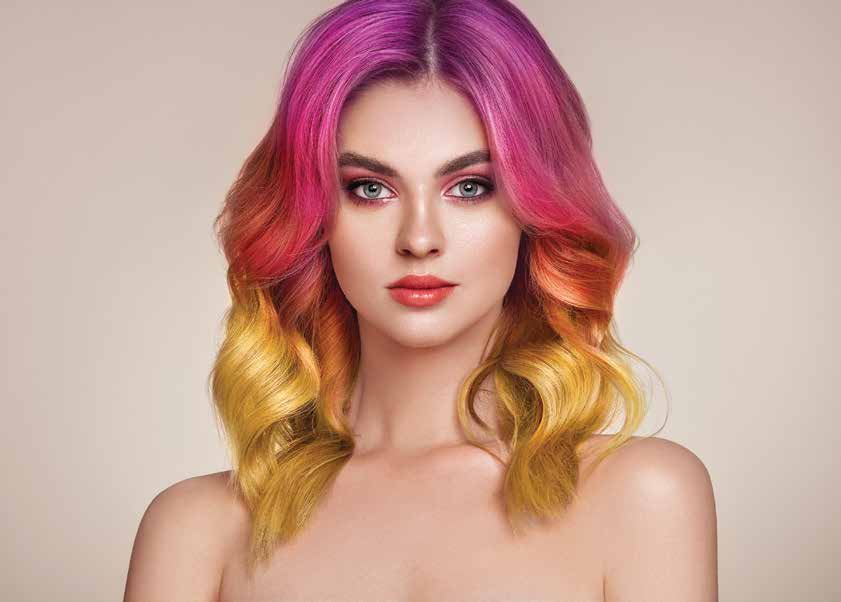 Whether you decide to add some copper highlights, create a crown the color of sparkling jewels, or finally let your grey shine through, you now have more freedom than ever to live out your ultimate hair-color fantasies.

As your locks escape pandemic lockup, you may want easier-to-maintain hair color. The new color-melt trend "melts" your base color with one or two other shades so you can't tell where one ends and the other begins for a more natural look. It differs from earlier two-tone ombré color by creating less distinction between tones.

On the other extreme, bright or pastel- colored jewel tones are also all the rage. Think pink tourmaline, citron, or amethyst. You can even combine a color-melt technique with bright colors to create an eye-popping rainbow effect. Or try a "money piece," adding color to the front section of your hair while leaving the rest more natural. This style accentuates your eyes and complexion as it frames your lovely face.

Blonde shades now tend more towards earthy wheat and oat tones and away from platinum. Copper, mahogany, and chestnut are more fashionable as well. Natural grey locks are also in. Stylists agree grey can be truly mesmerizing, especially with longer hair.

Lighter blondes can enhance their color by adding thin ribbons of natural- looking buttery and peachy highlights for greater dimension. Stylists are also combining opalescent colors to cool blonde tresses to add warmth. At the other end of the spectrum, glossy black hair flatters many complexions and instantly adds power to any persona. Whichever hair color you choose, this year, as in life, the more style and depth you display, the better.